Cars seen at the Chatterbox Restaurant in Sussex County, New Jersey on July-2-2011.

_____________________________________________________________

Various cars---mostly hot rods. We spotted a nice British racing green Bugeye Sprite and a '57 MGA, but forgot to get a photo of either of them. Note the duded-up Tractor trailer below. There was all the usual Vipers, Corvettes, Bucket Ts, 56 Chevys, etc. present.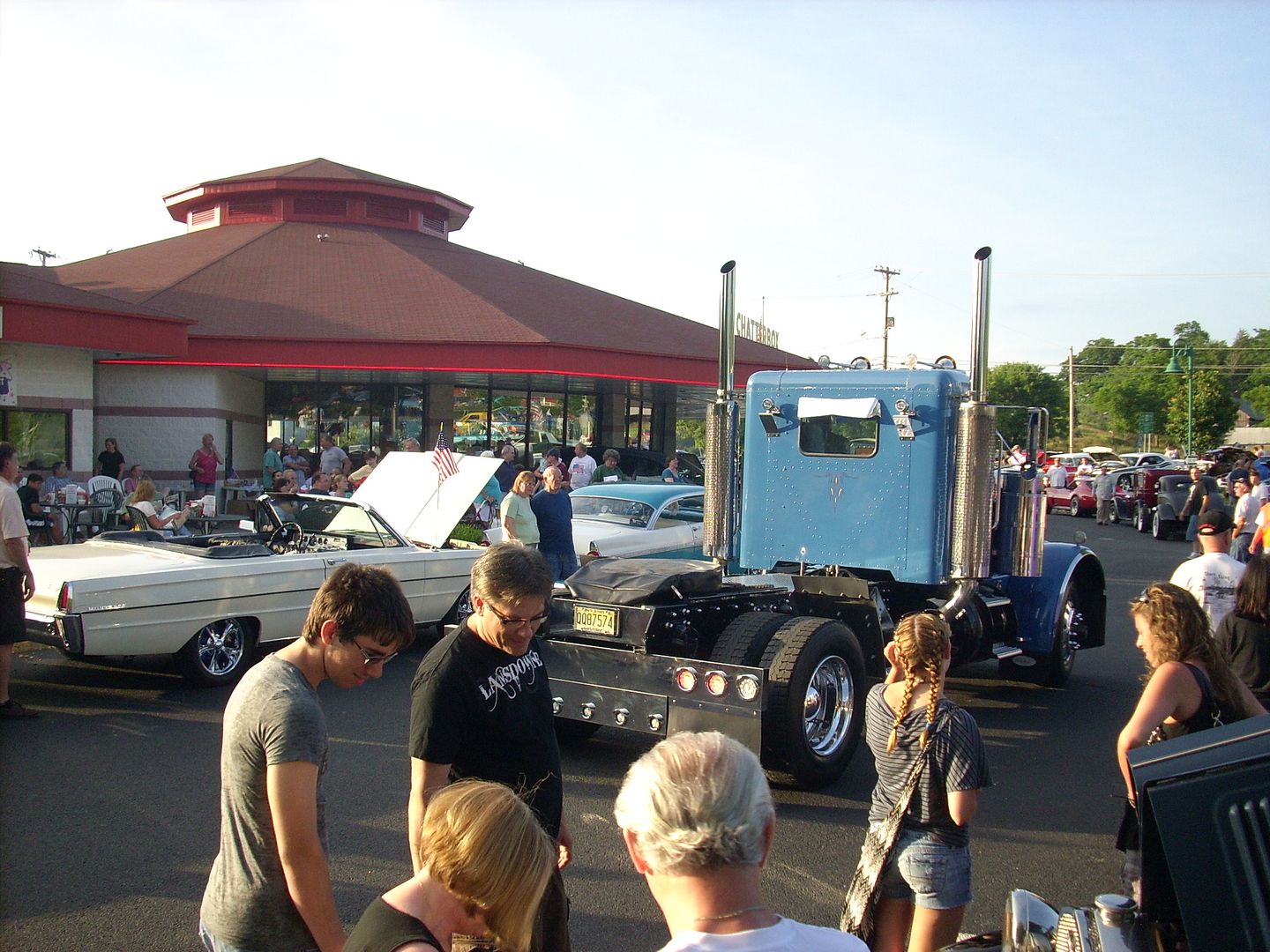 This is a real Model A Ford. There was also a decent Shay replica there.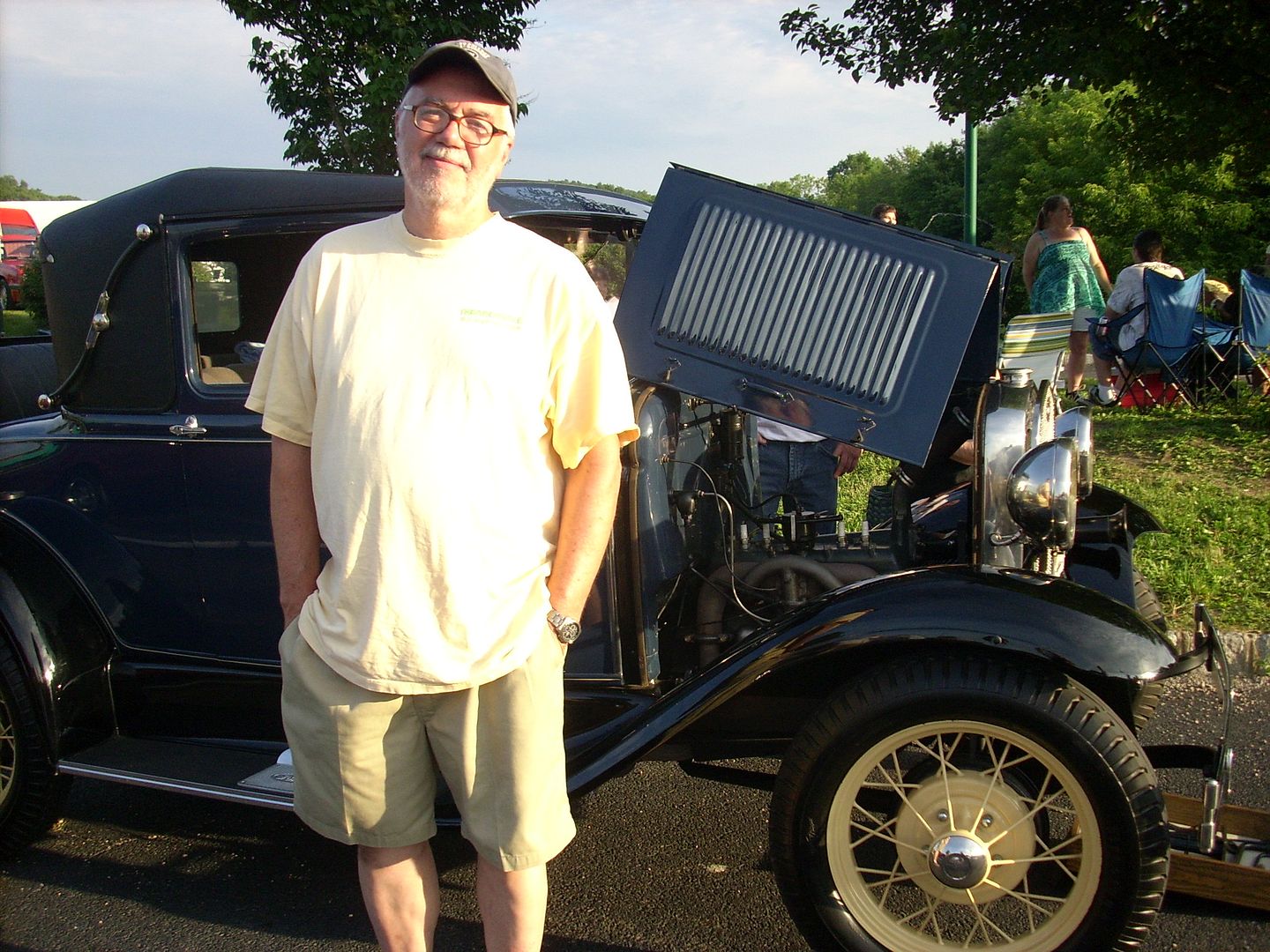 This is either a Willys MB or a Ford GPW (in other words, a *real* Jeep).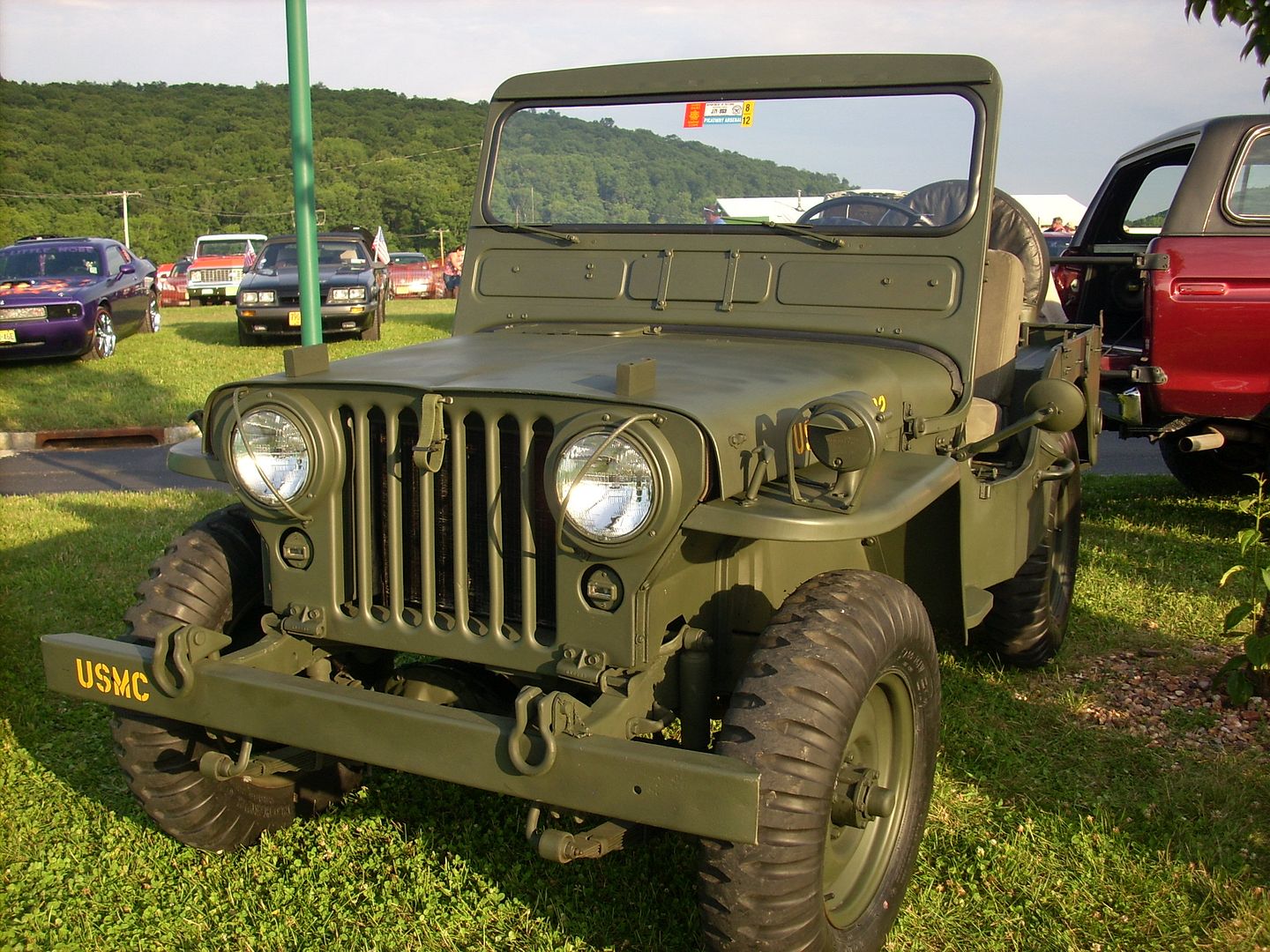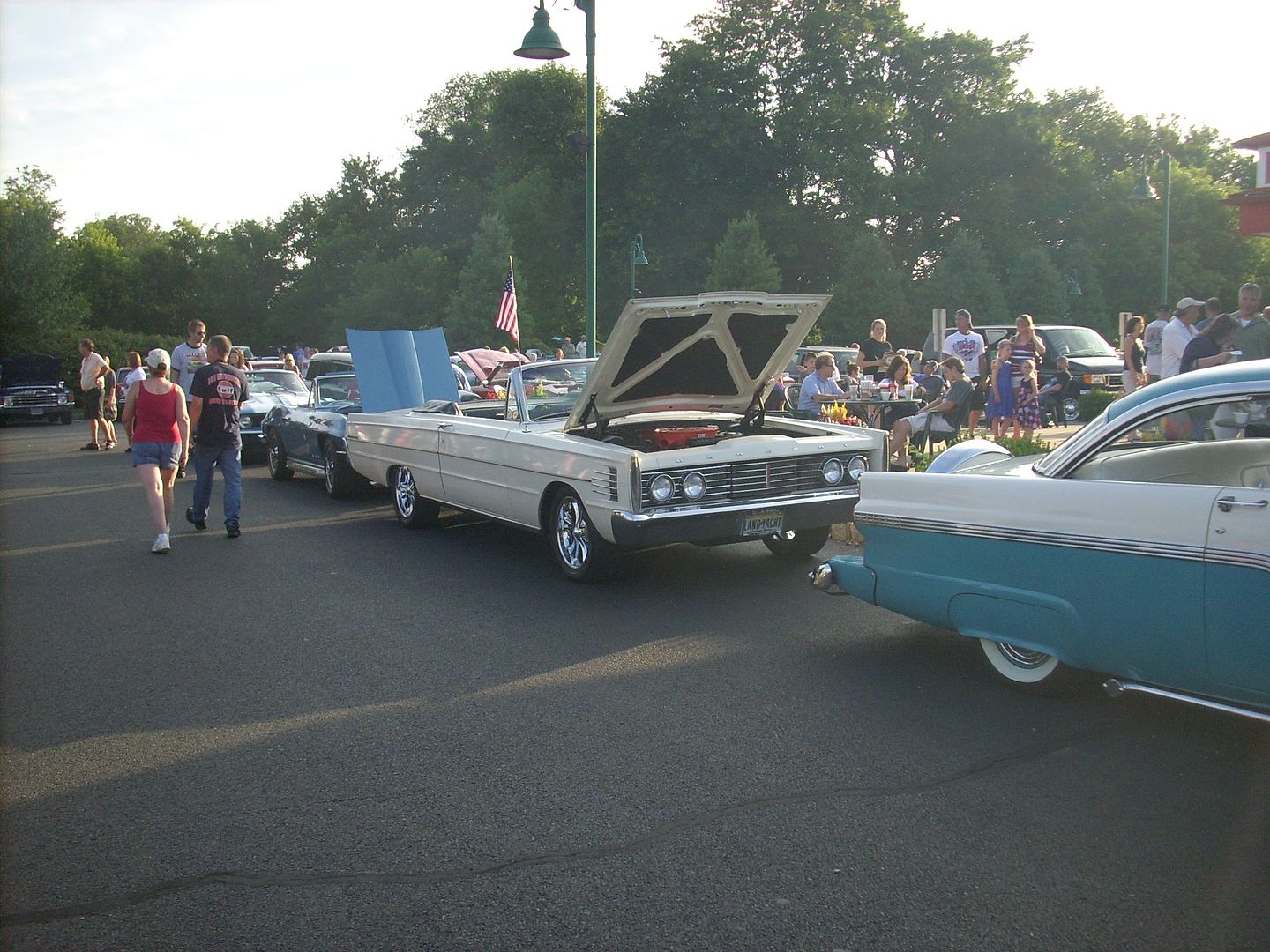 Decent Studebaker pickup.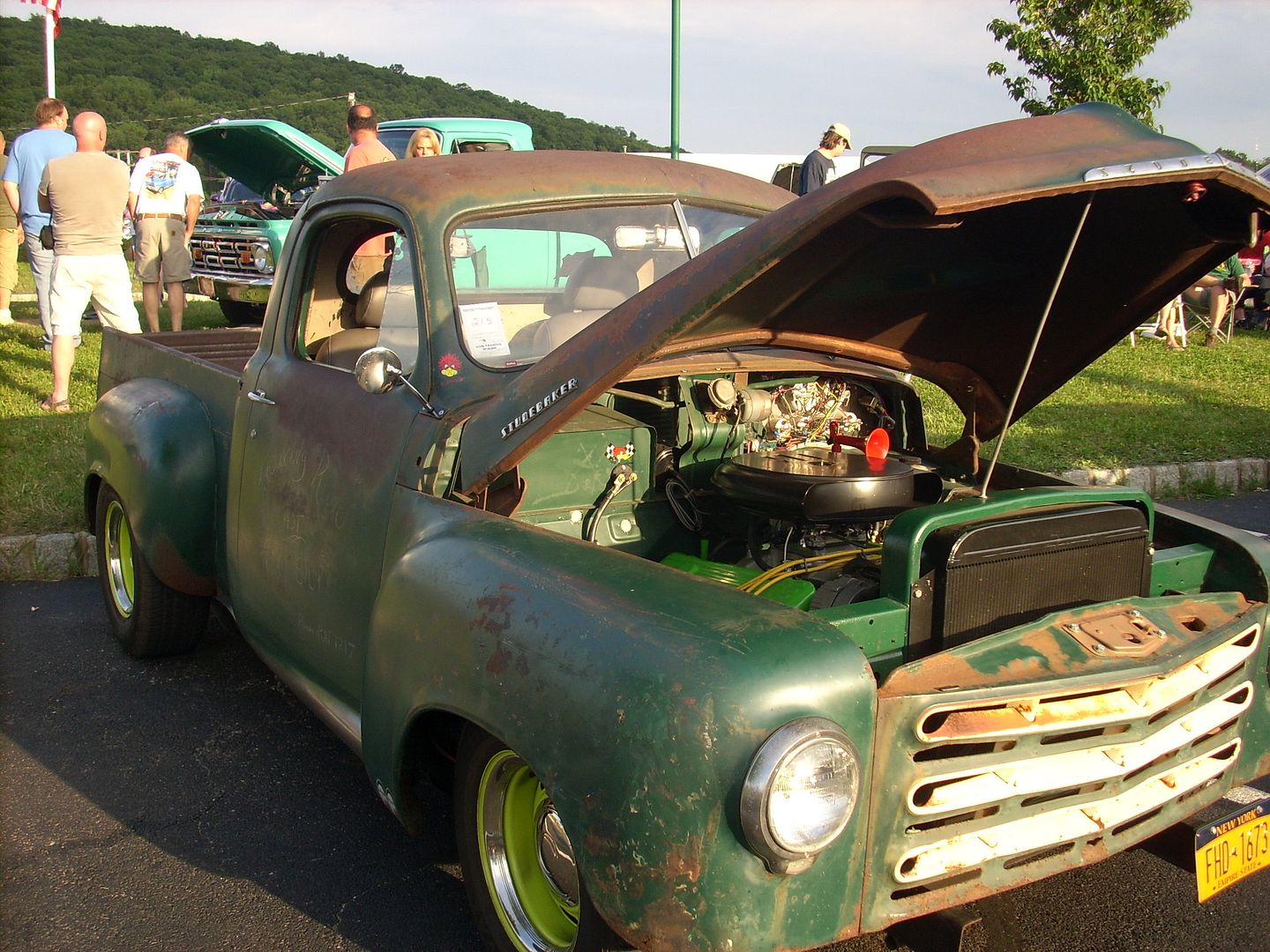 Keen, mid-engine Corvair. Pretty much a sleeper from the outside.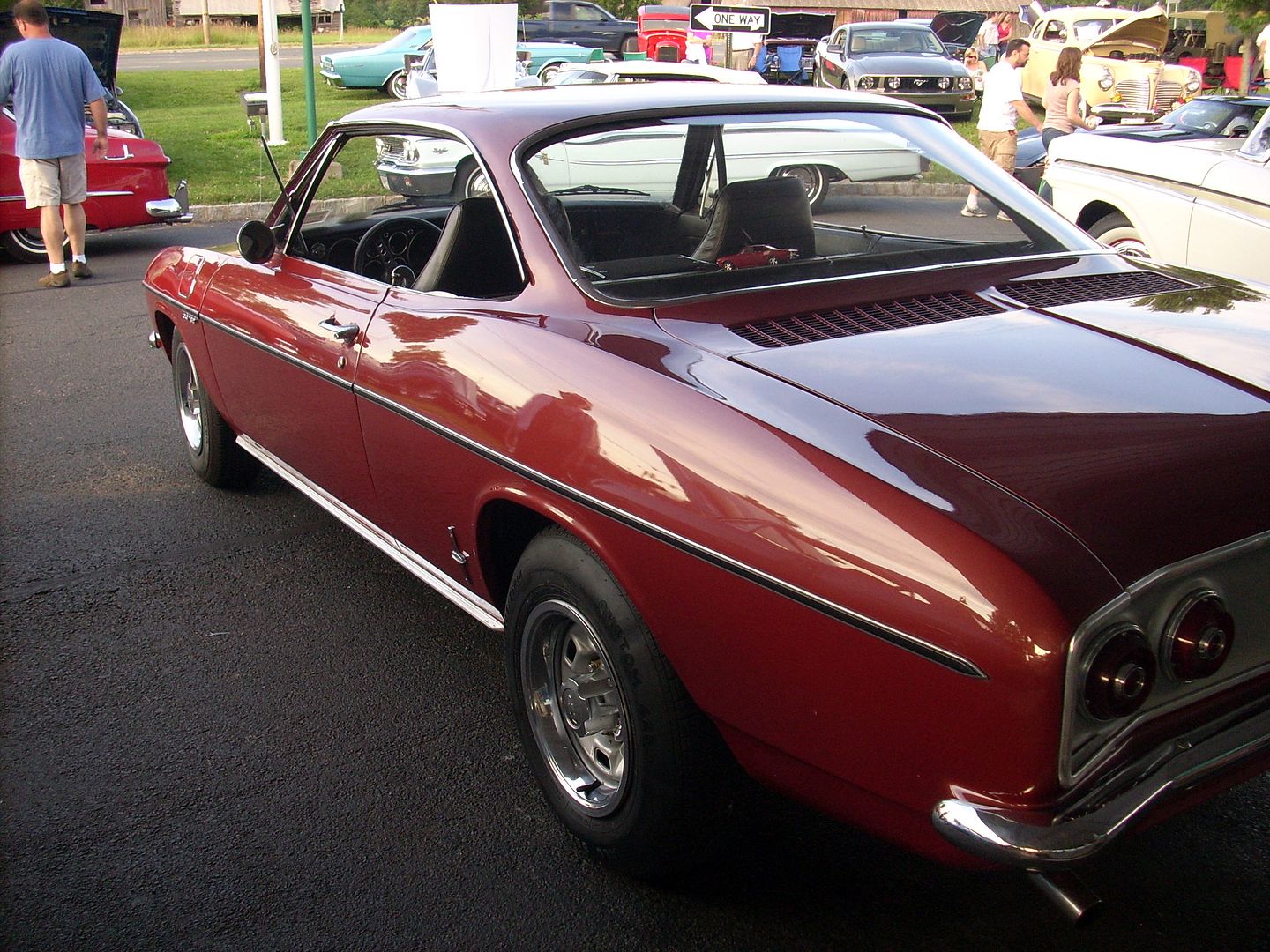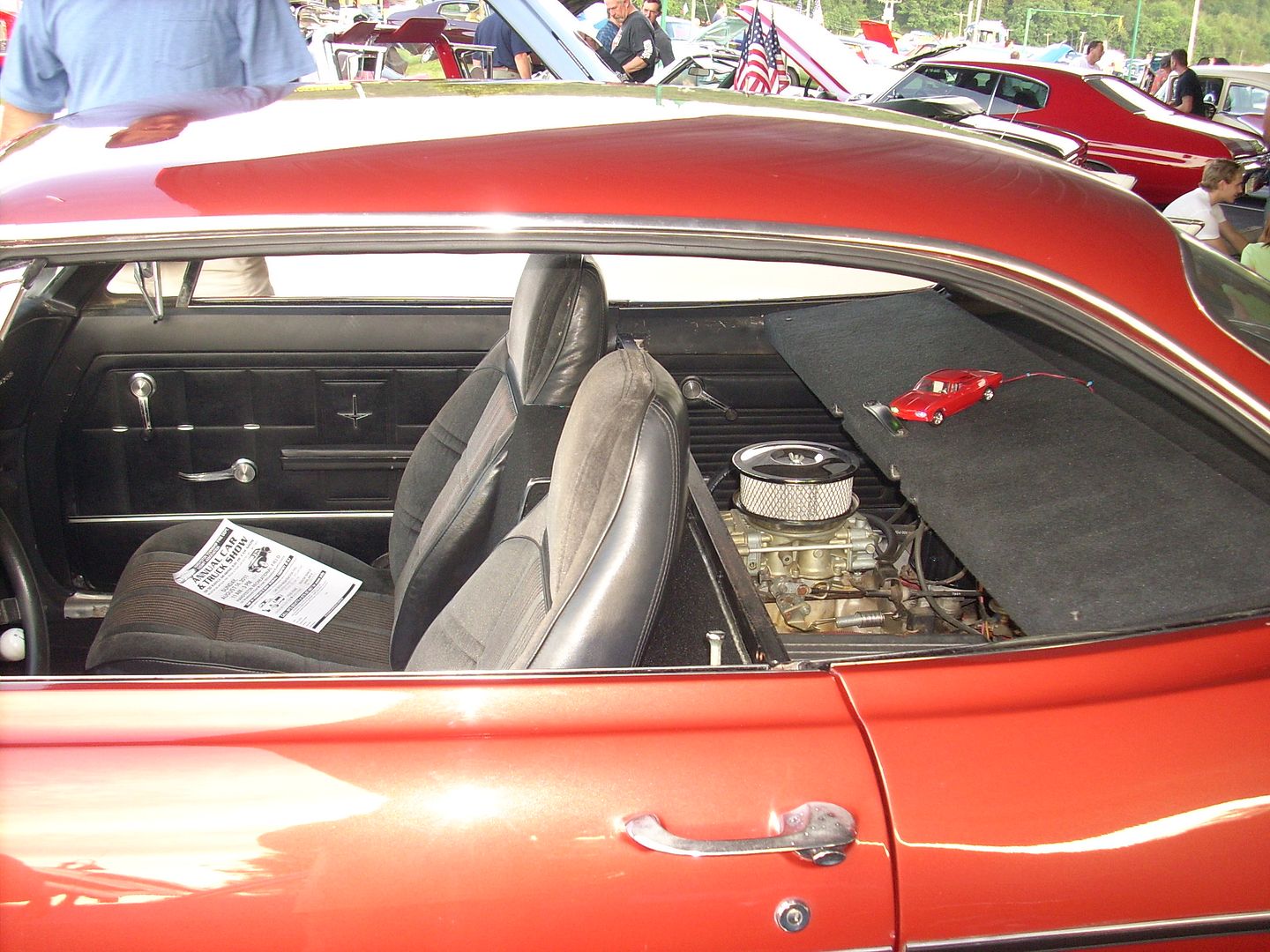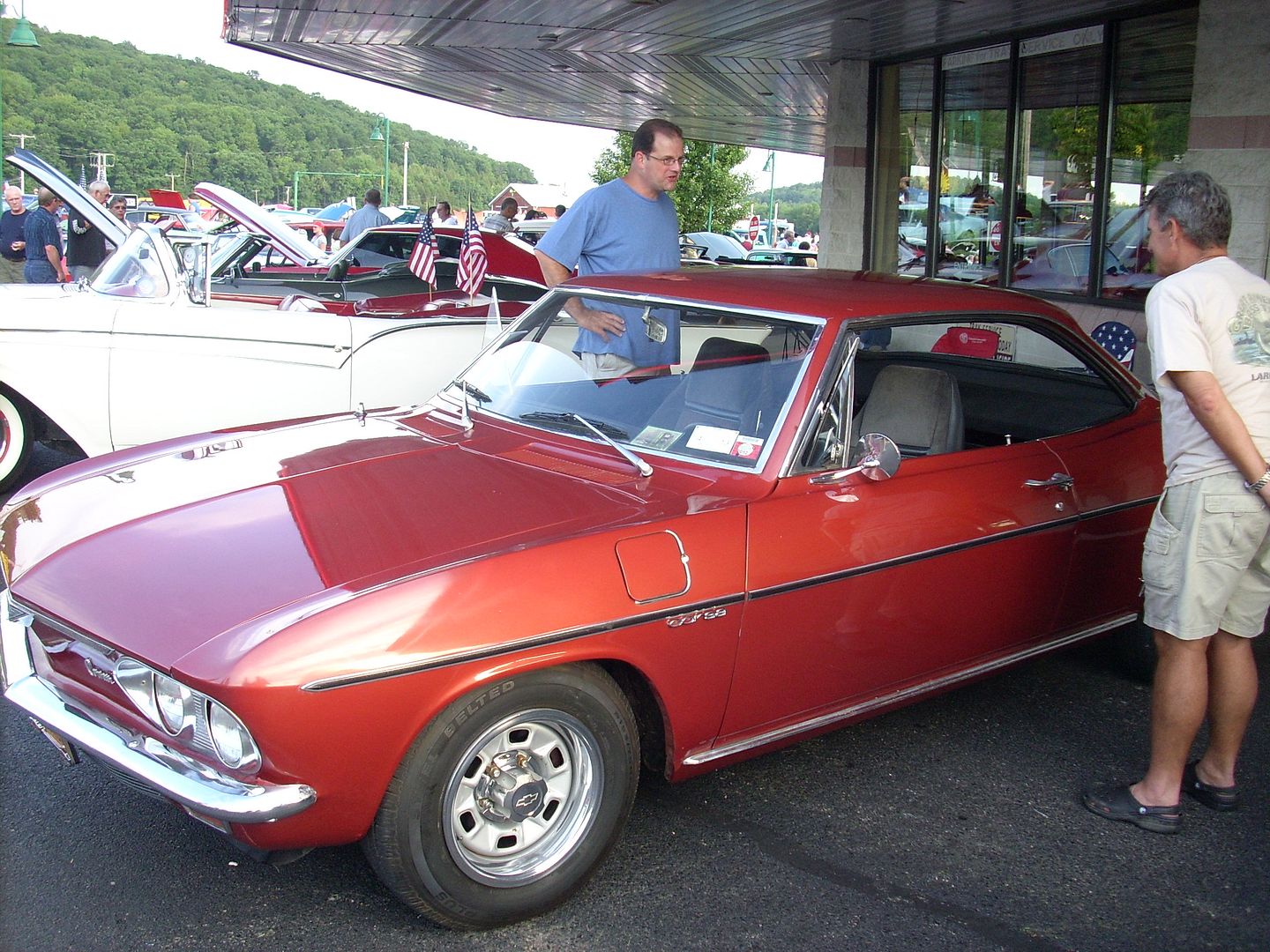 Two-tone Type 1 VWs seem to be all the rage. The second one was a small-window (I think it was a '56).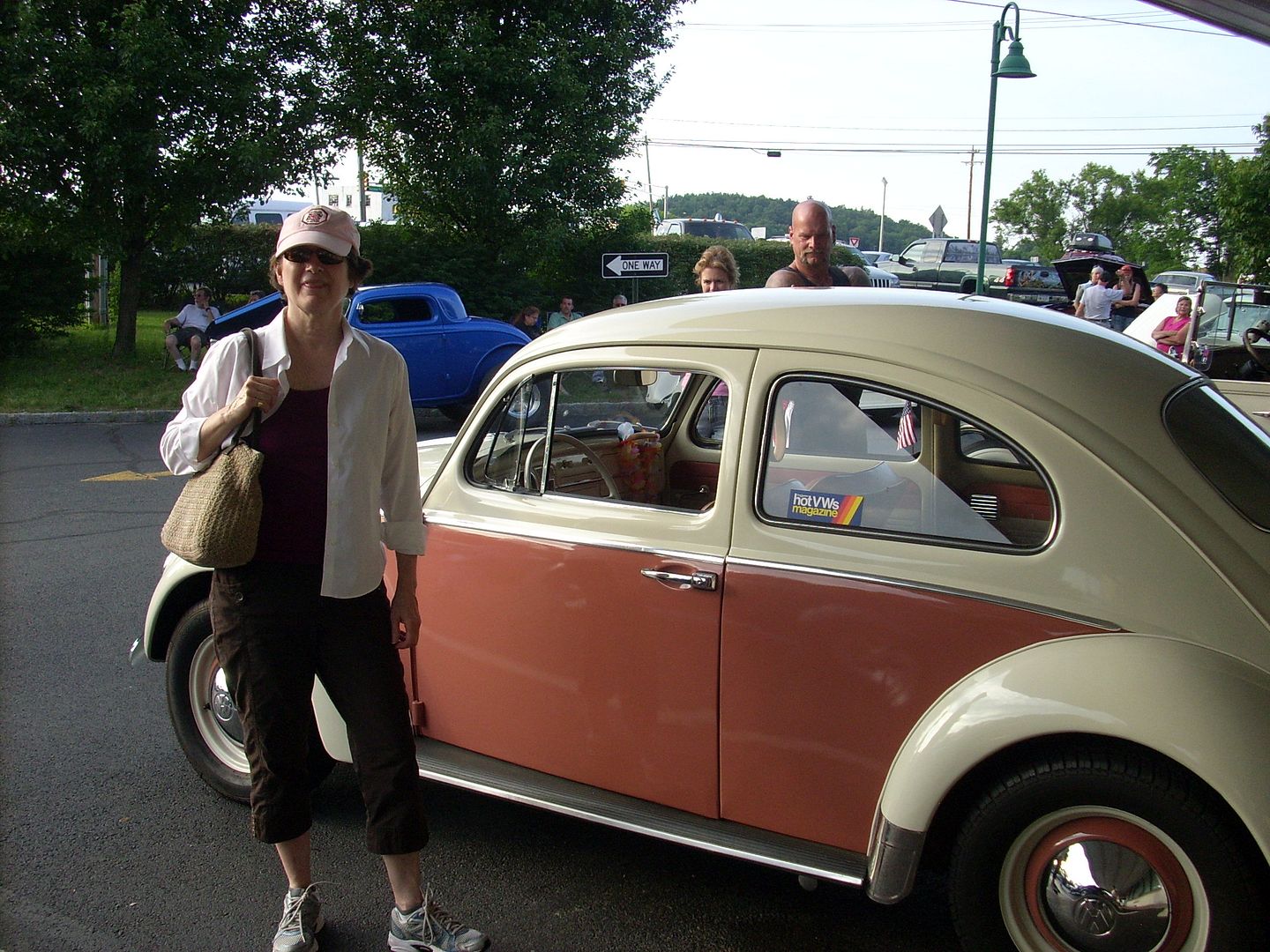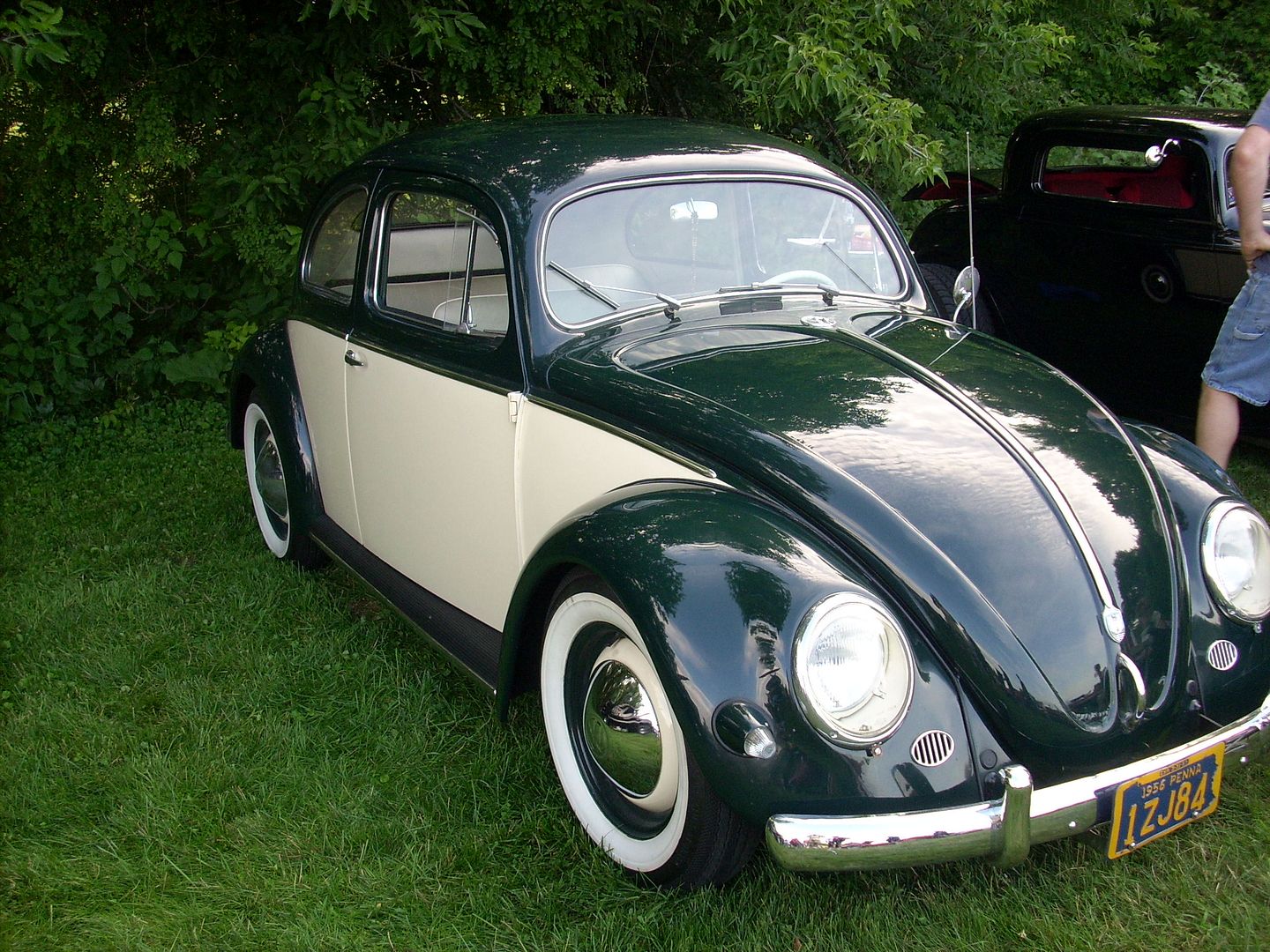 A Rambler Marlin!.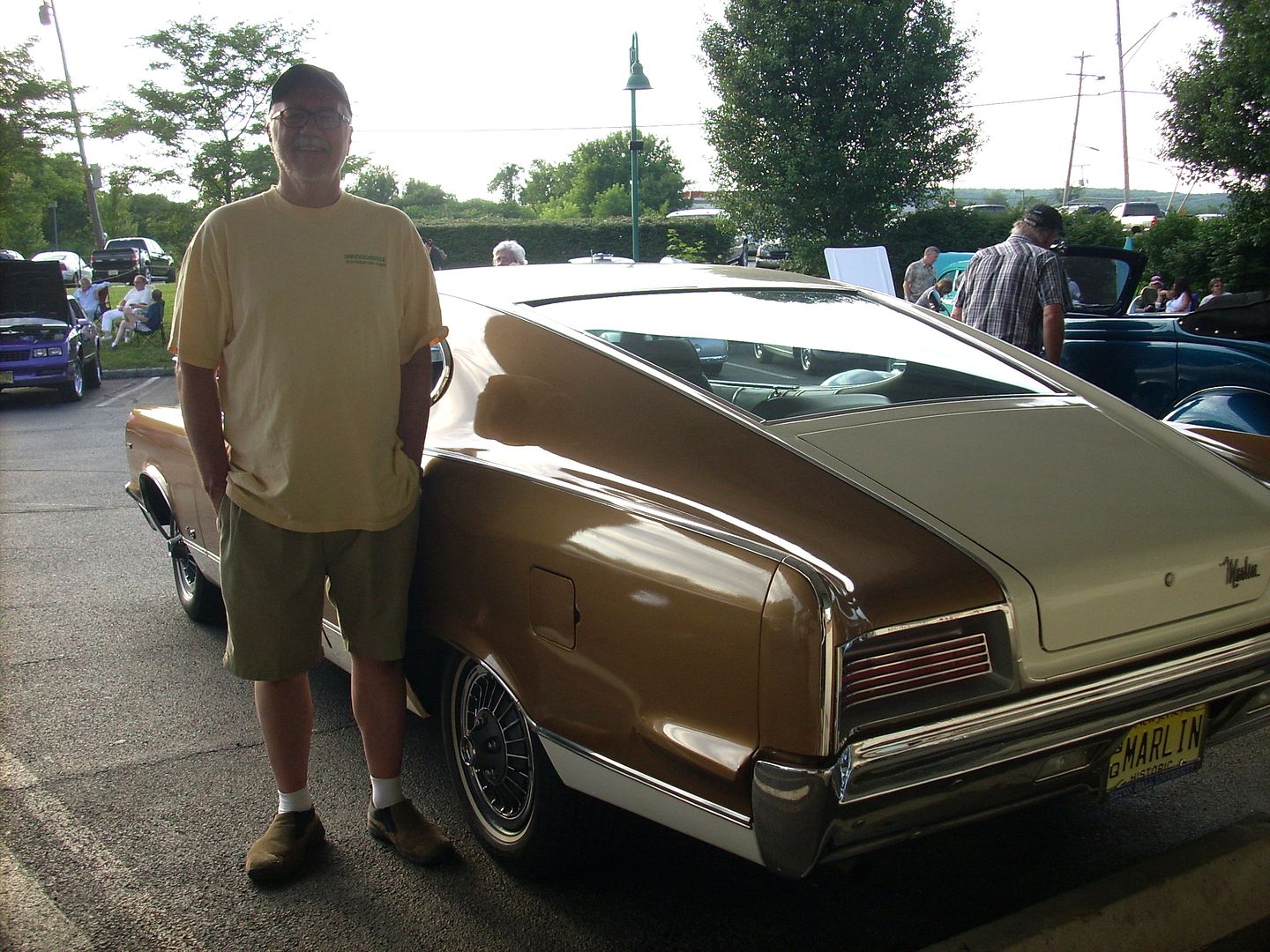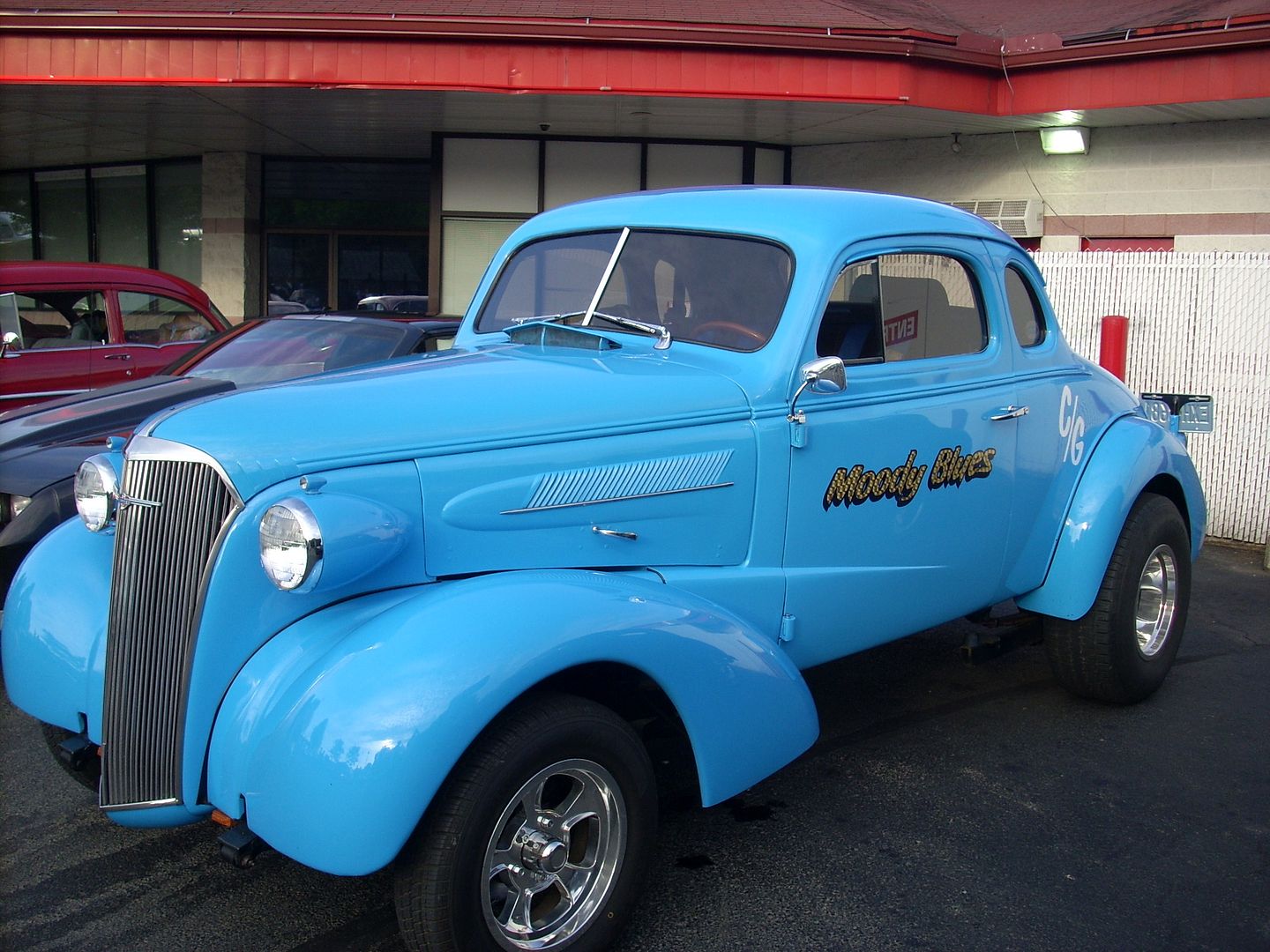 Twin-carbs on a Chevy Stovebolt Six.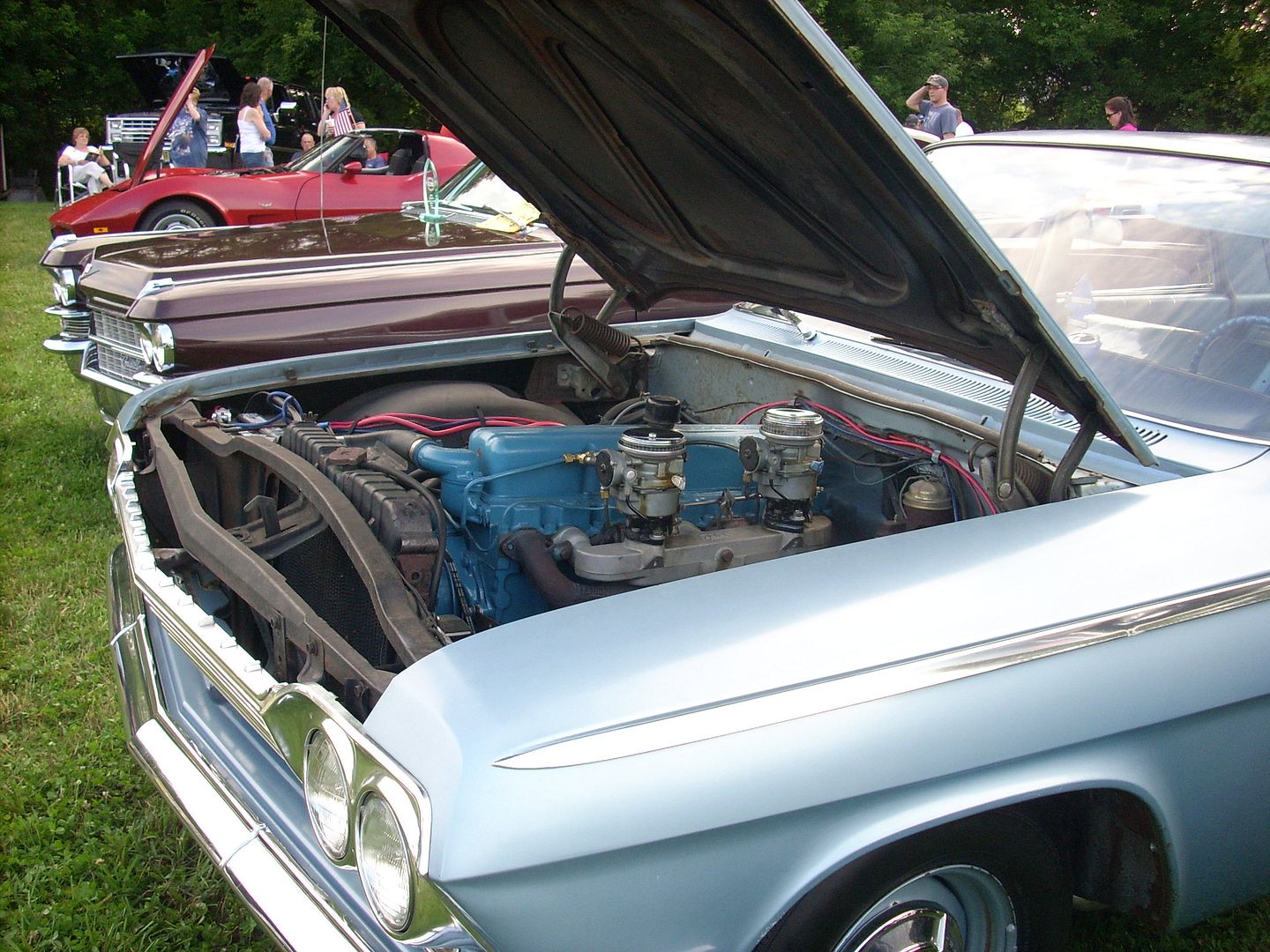 Rat rod.....the latest genre amongst the hot-rod crowd. Three Stomberg 97s on top.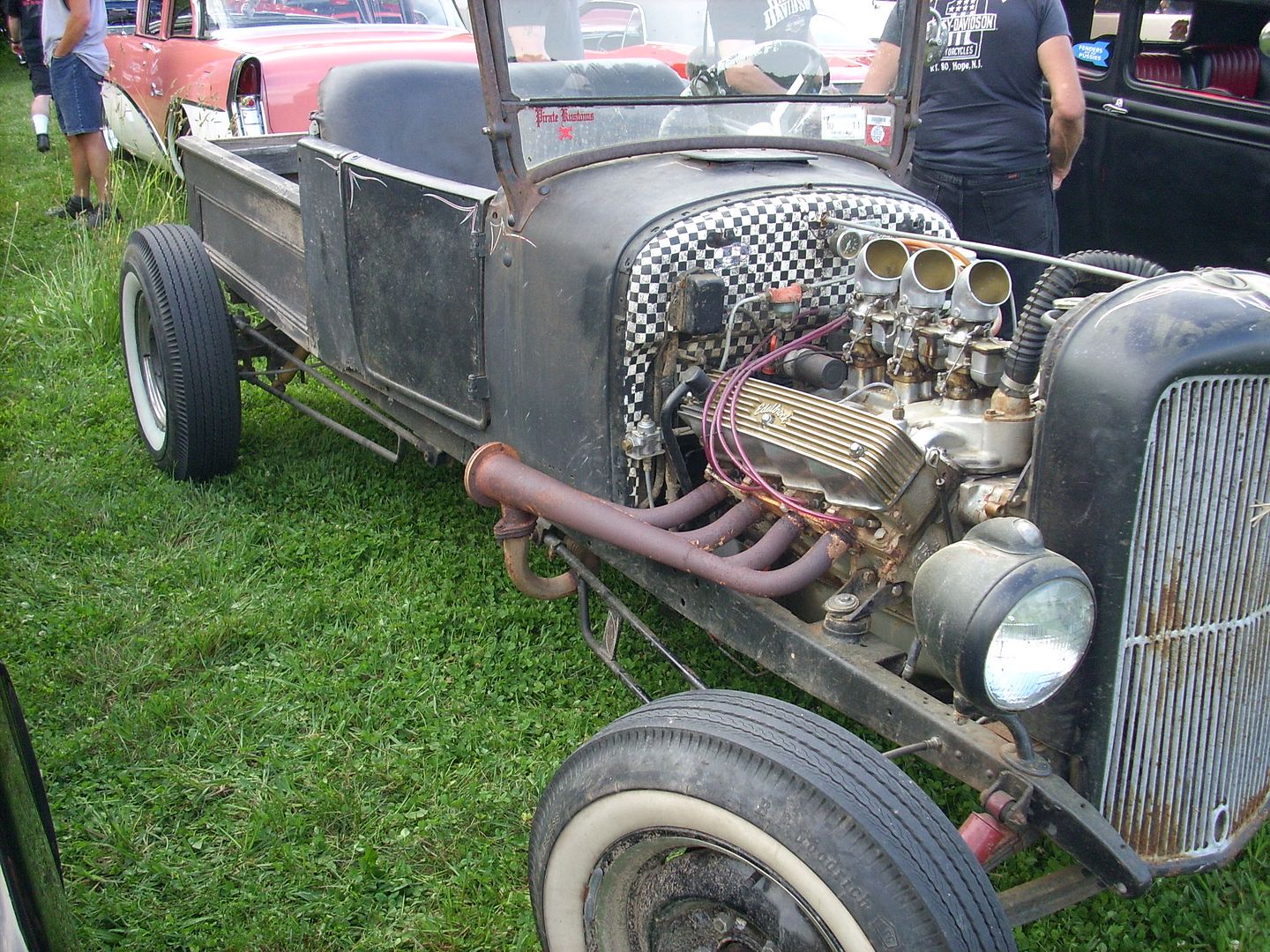 My MGB among lots of heavy iron.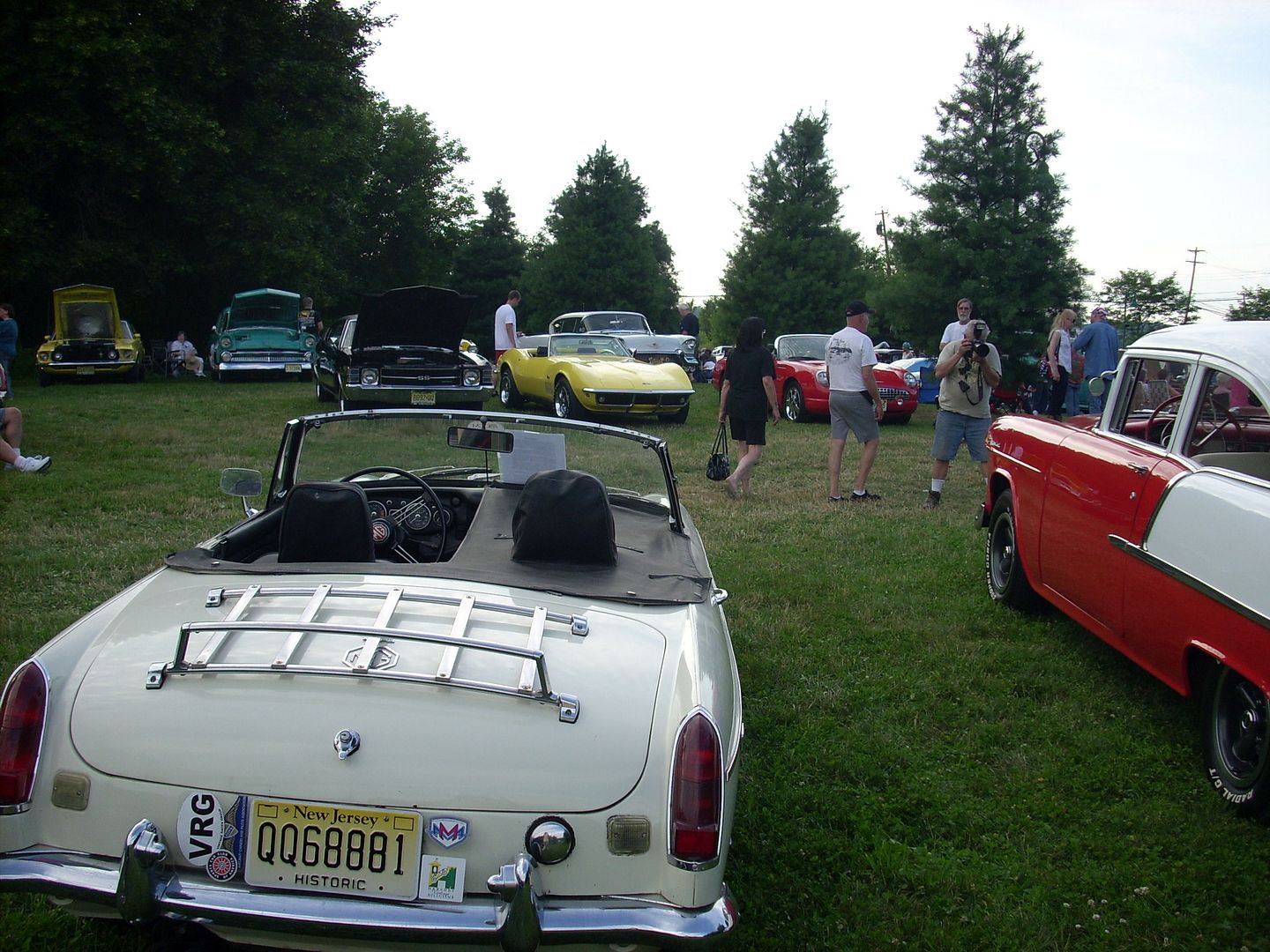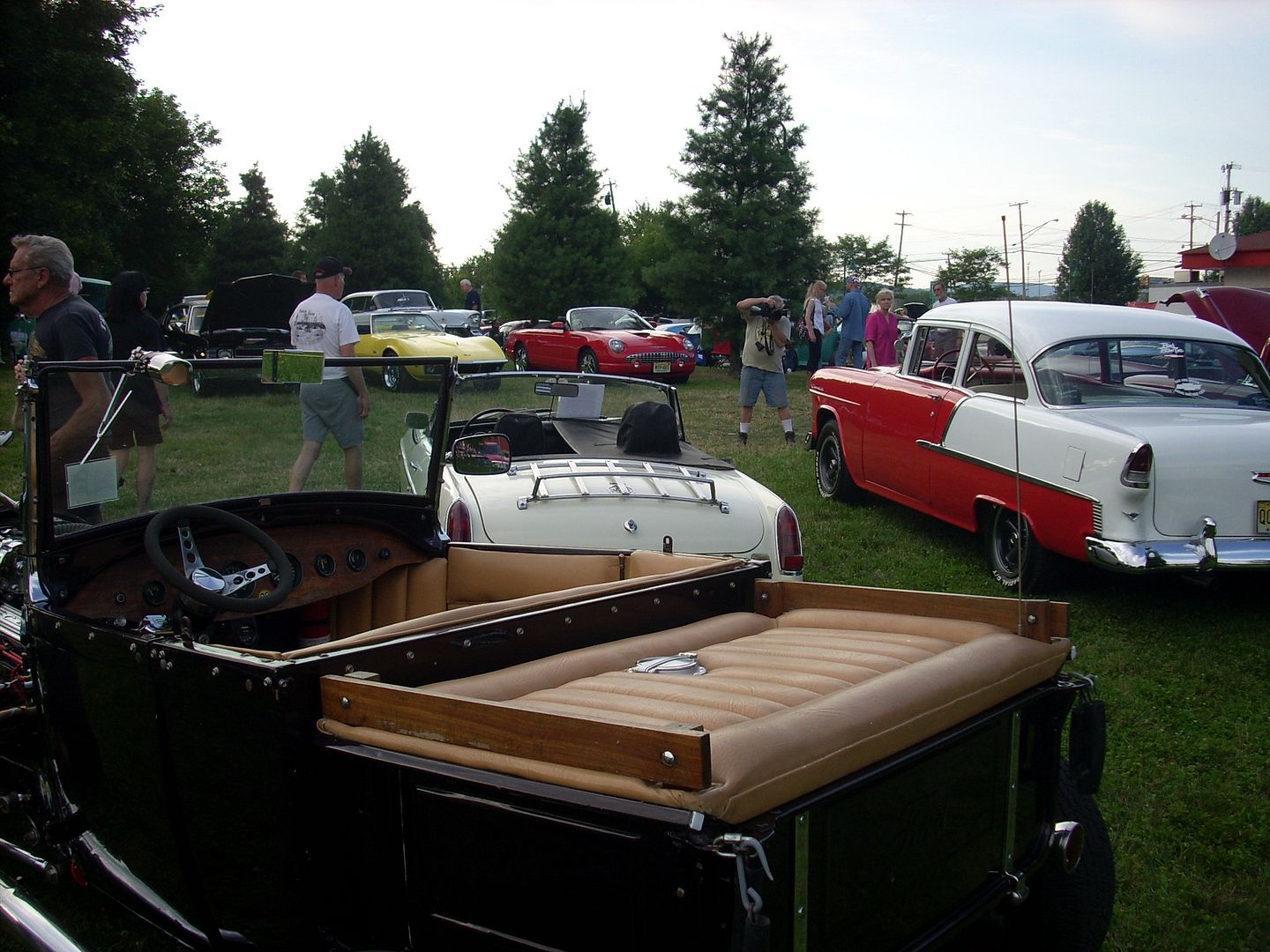 This a a fake Ferrari with a Ford V8 engine. It's modeled after the car (a Ferrari 250GT Spyder California) in "Ferris Bueller's Day Off". A real 250GT Spyder is worth about $6 million.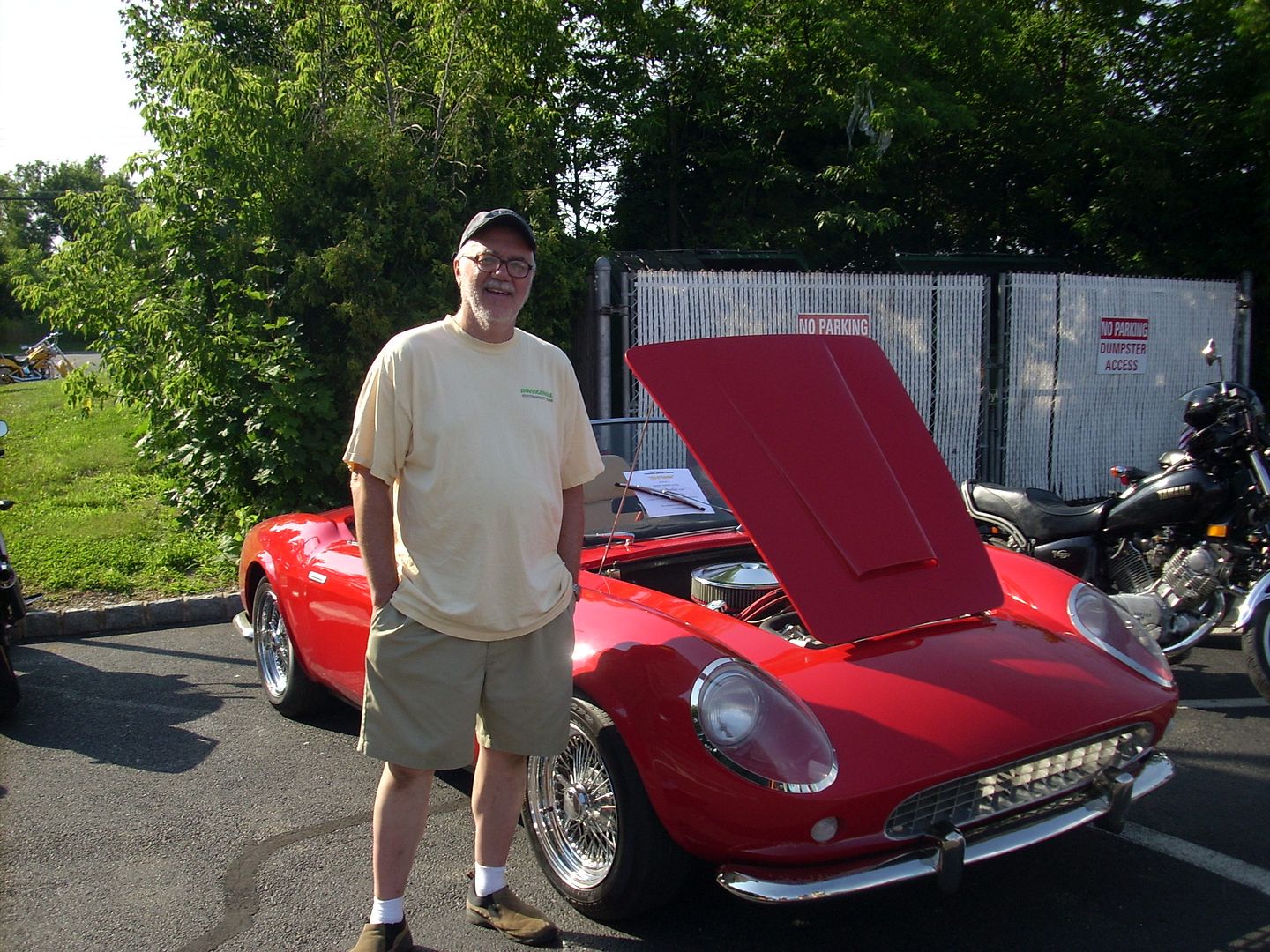 Triple Stombergs 97s. Very old-school.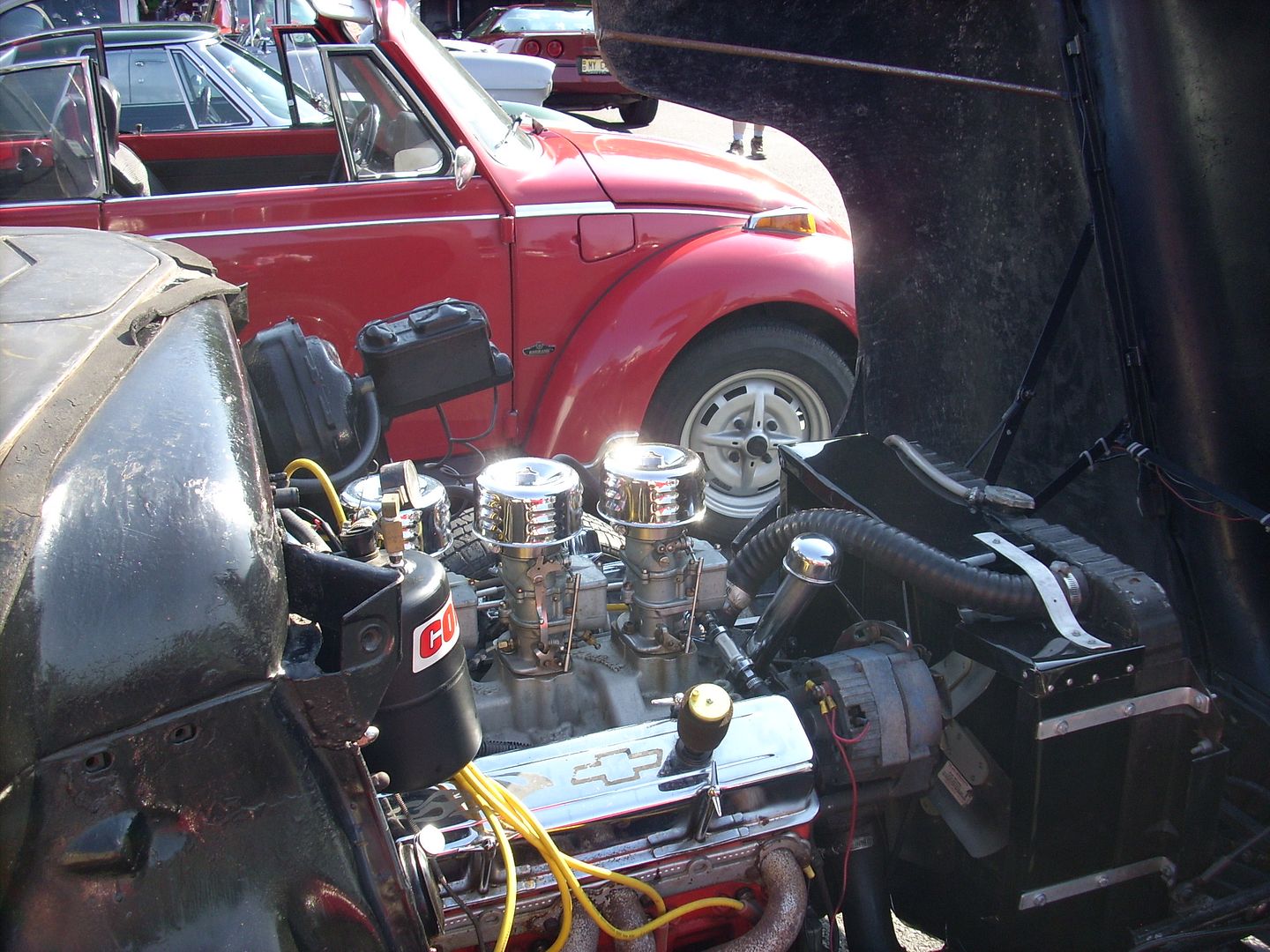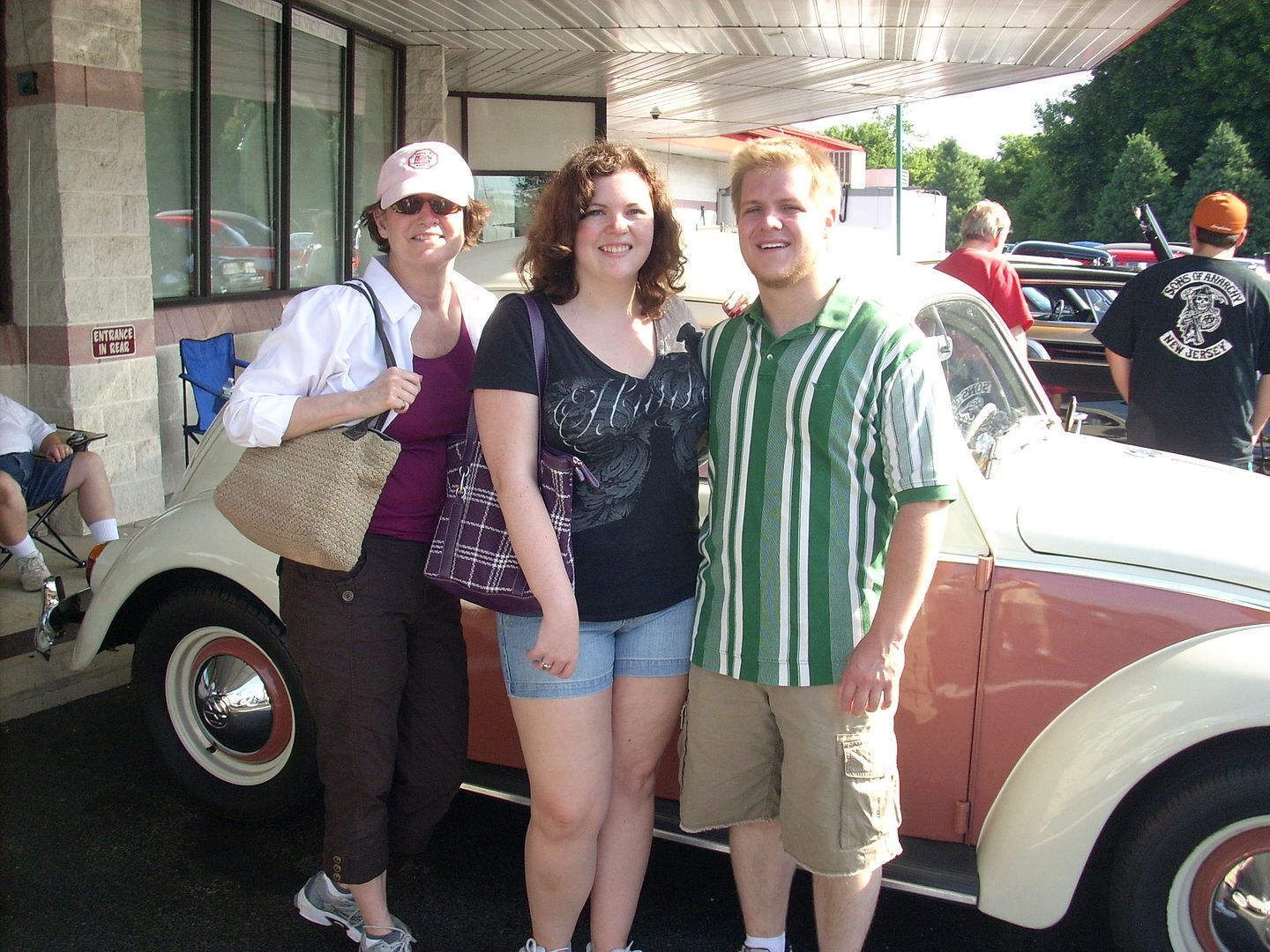 Ferrari 328. Very "Magnum PI".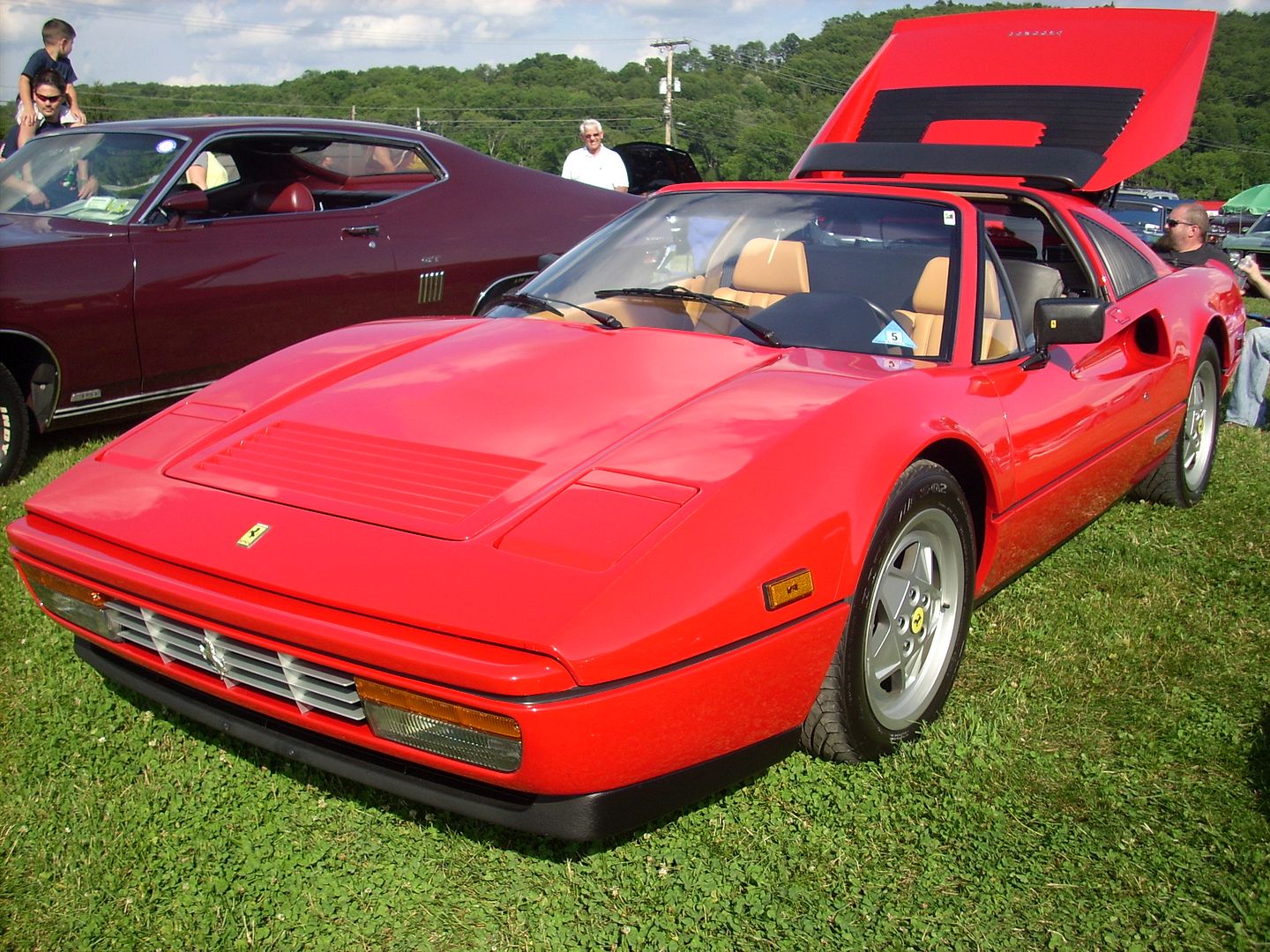 This is an American-built Austin Bantam. It;s a US version of the popular Austin 7, which was sort of the "Model A Ford" of England. Very nicely presented. The owner did all the work himself. That little 6V battery is one of the two (in series) you would normally see in an MGB.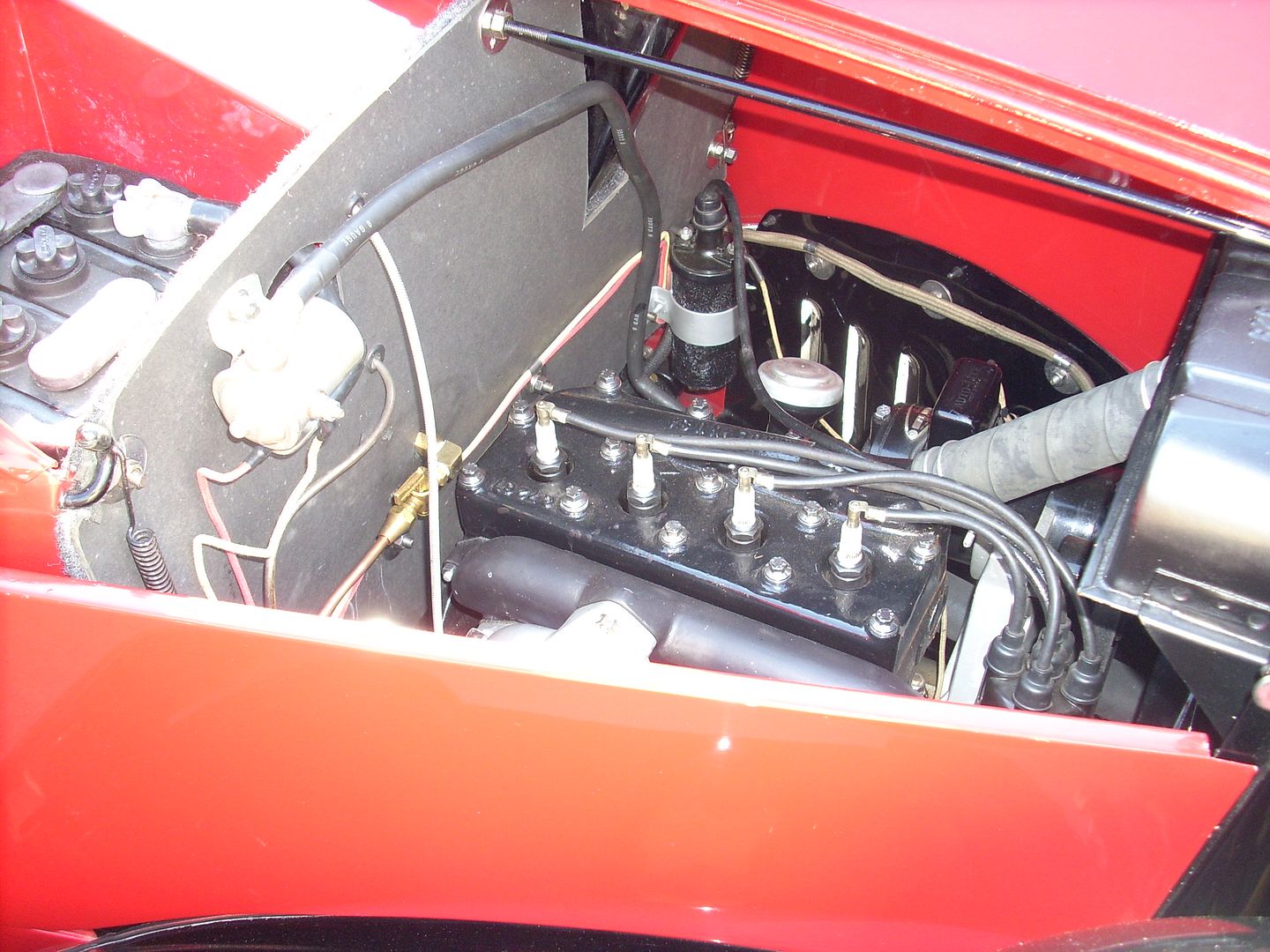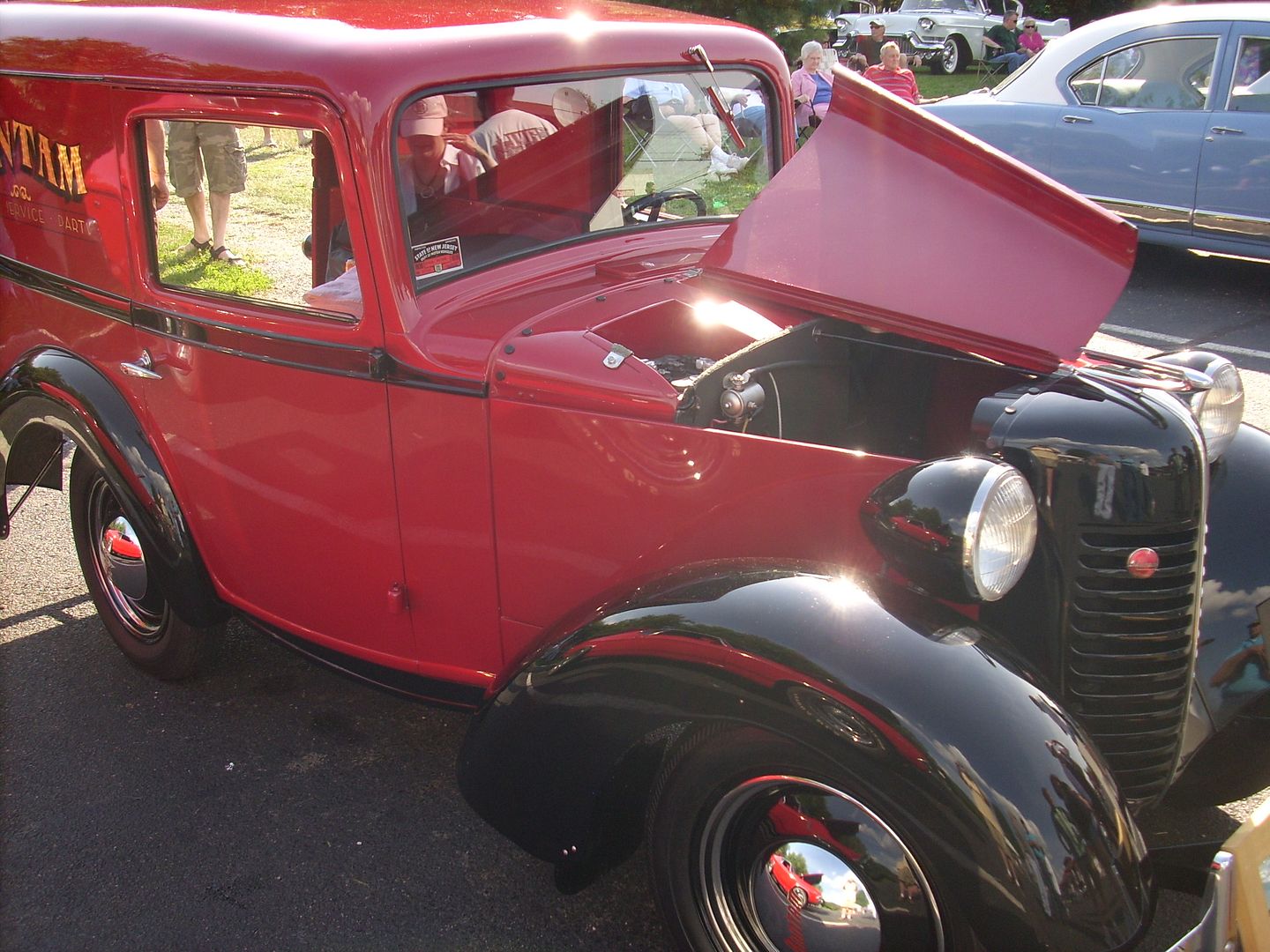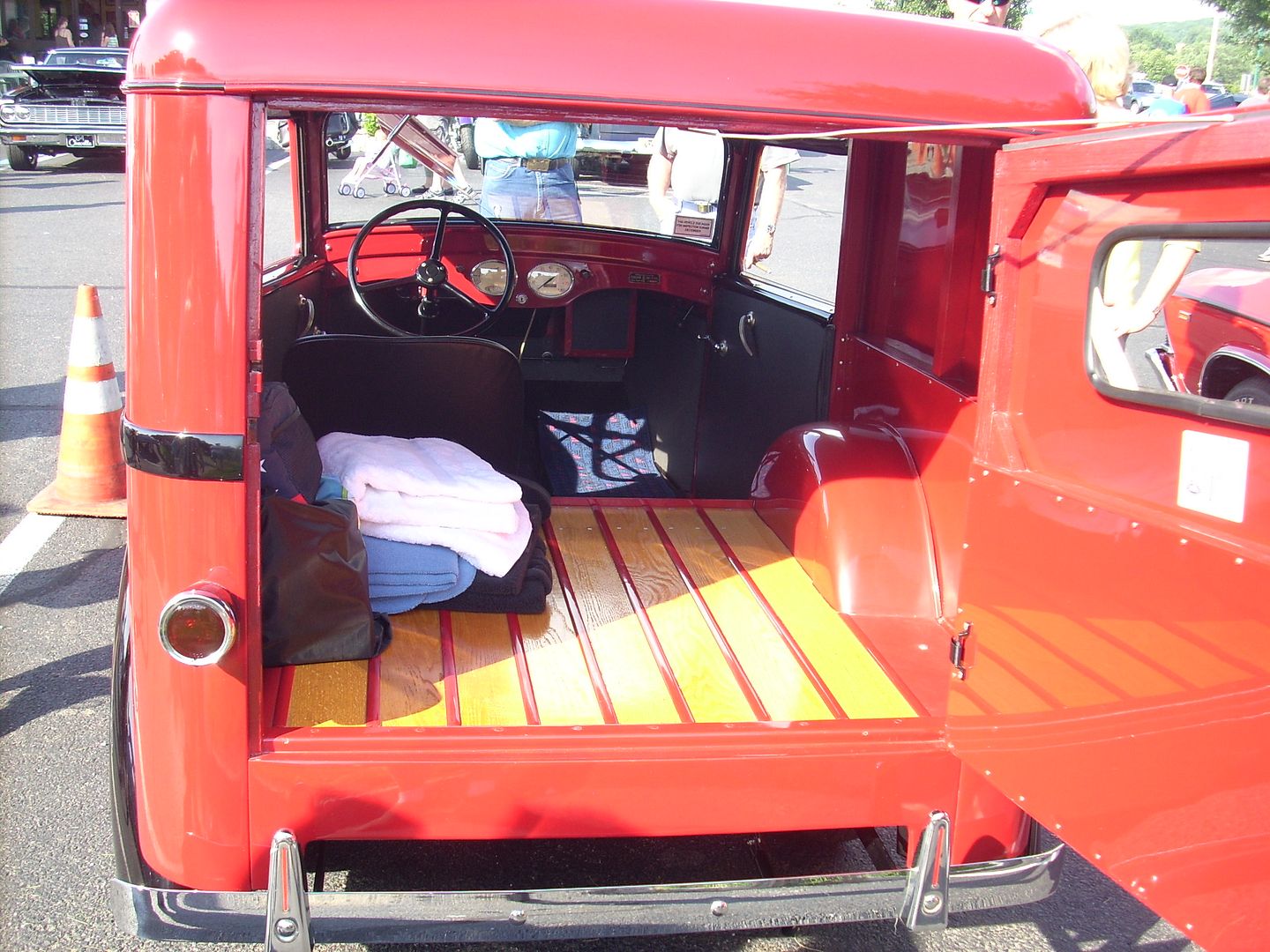 _____________________________________________________________

~N. McCabe~Regular Homepage (misc. stuff)

_____________________________________________________________

~Pictures from my early days in motorsports (late '60s / early '70s).

_____________________________________________________________