Road trip - Porsche 718 Cayman.

_____________________________________________________________

We ordered a new Porsche Cayman in early August, 2017. It takes about 14 weeks to build a Porsche and we picked the car up November 28th. We decided to have the car delivered to the Porsche Experience Center (PEC) in Atlanta, Georgia. If Porsche customers pick up their new car at PEC, they are entitled to a partial day of high-performance driver training on the road racing course and skid pads at PEC. They also provide a free lunch, a tour of the on-site Porsche museum and a facility tour. There is also a "delivery reveal" which is sort of theatrical but great fun.

The PEC delivery also allowed us an "excuse" for a "road trip vacation" where we could visit a number of places we had not seen before. During the road trip home, along with Atlanta, we visited Savannah, GA, Beaufort, SC, Charleston, SC, Myrtle Beach, SC, Wilmington, NC, Wrightsville Beach, NC and various areas on the NC Outer Banks including Kill Devil Hill, Nags Head and Kitty Hawk.

------------------------------------------------

------------------------------------------------

Landing in Atlanta.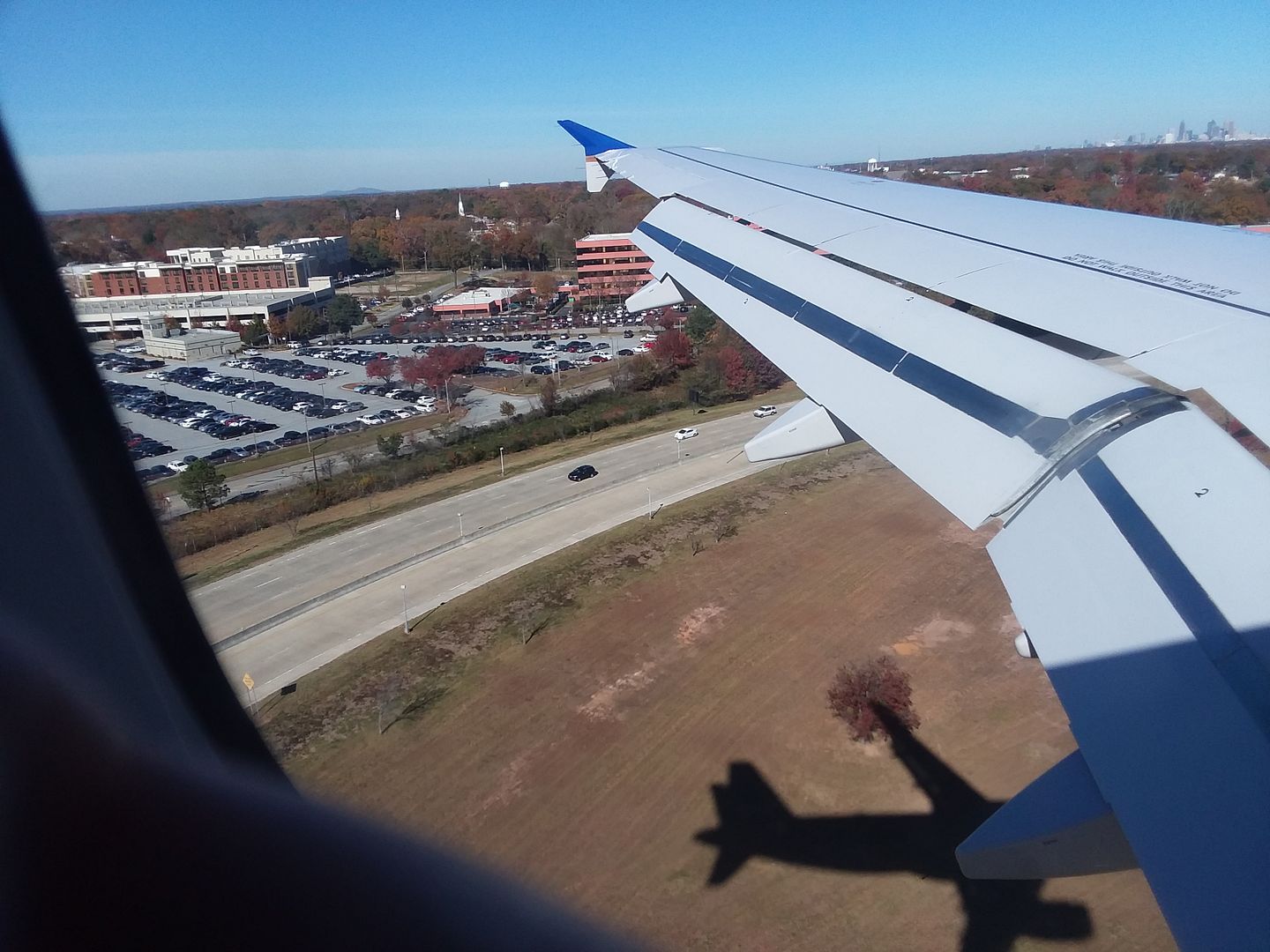 Our car before the "reveal".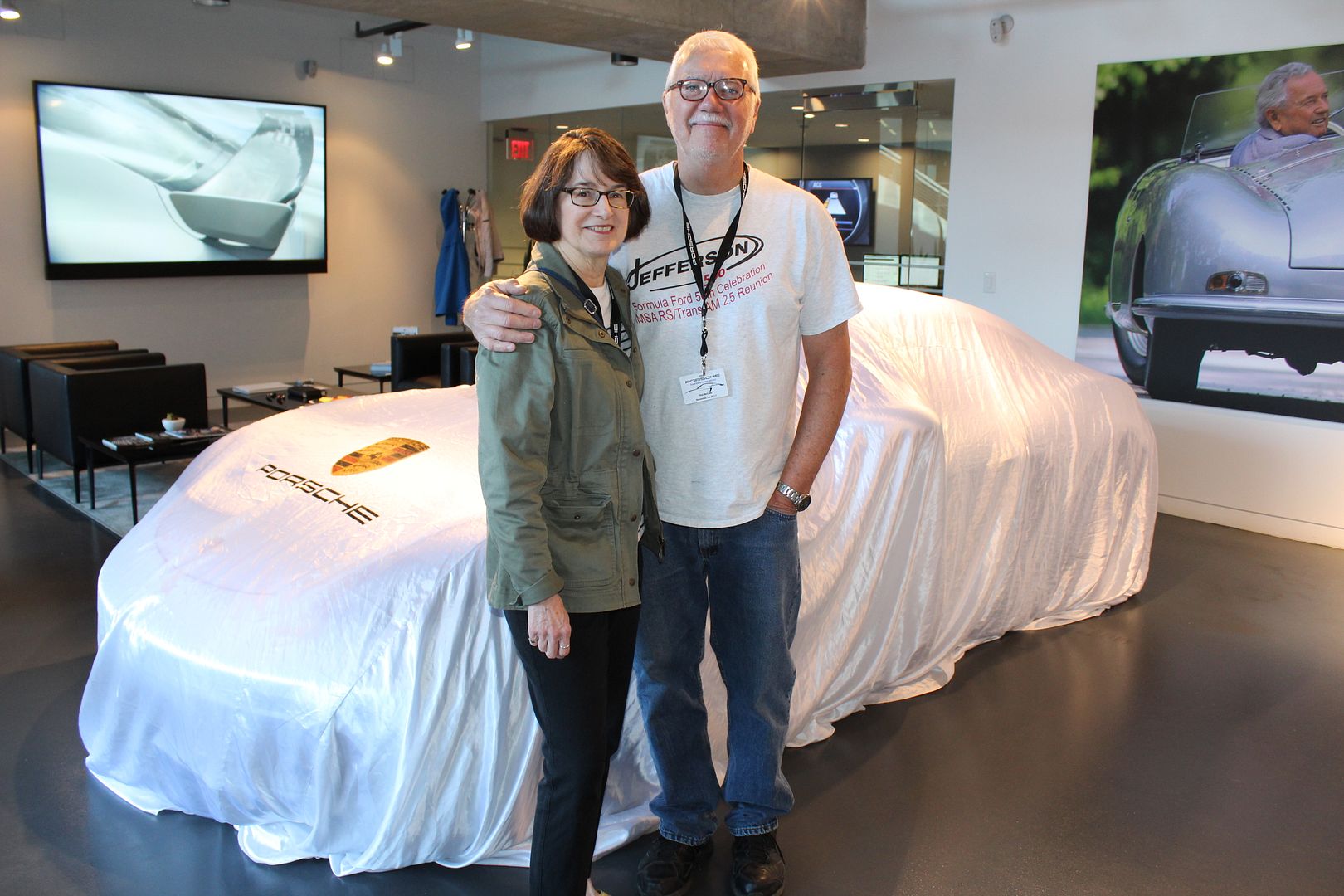 Our car in the Porsche Experience Delivery Area.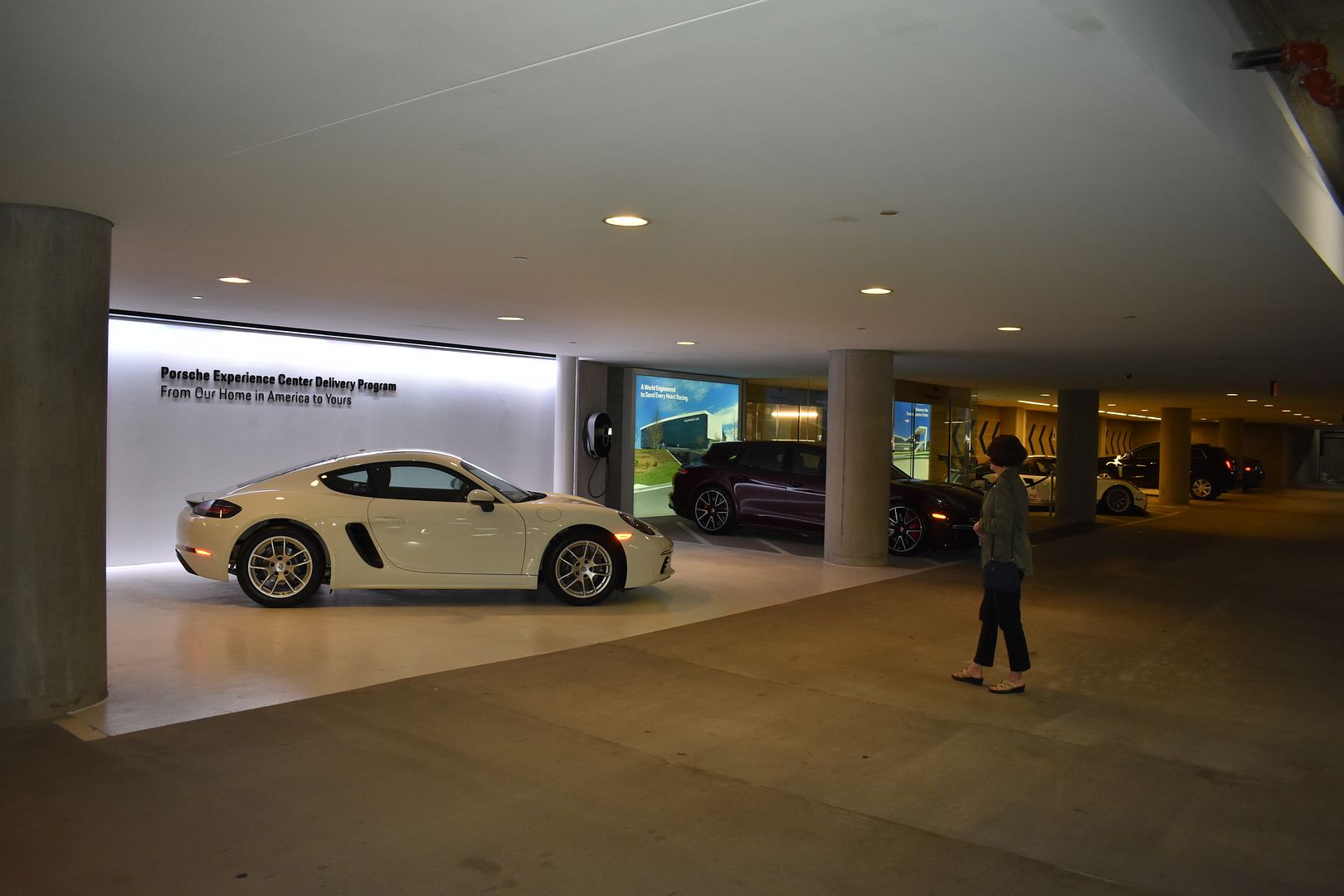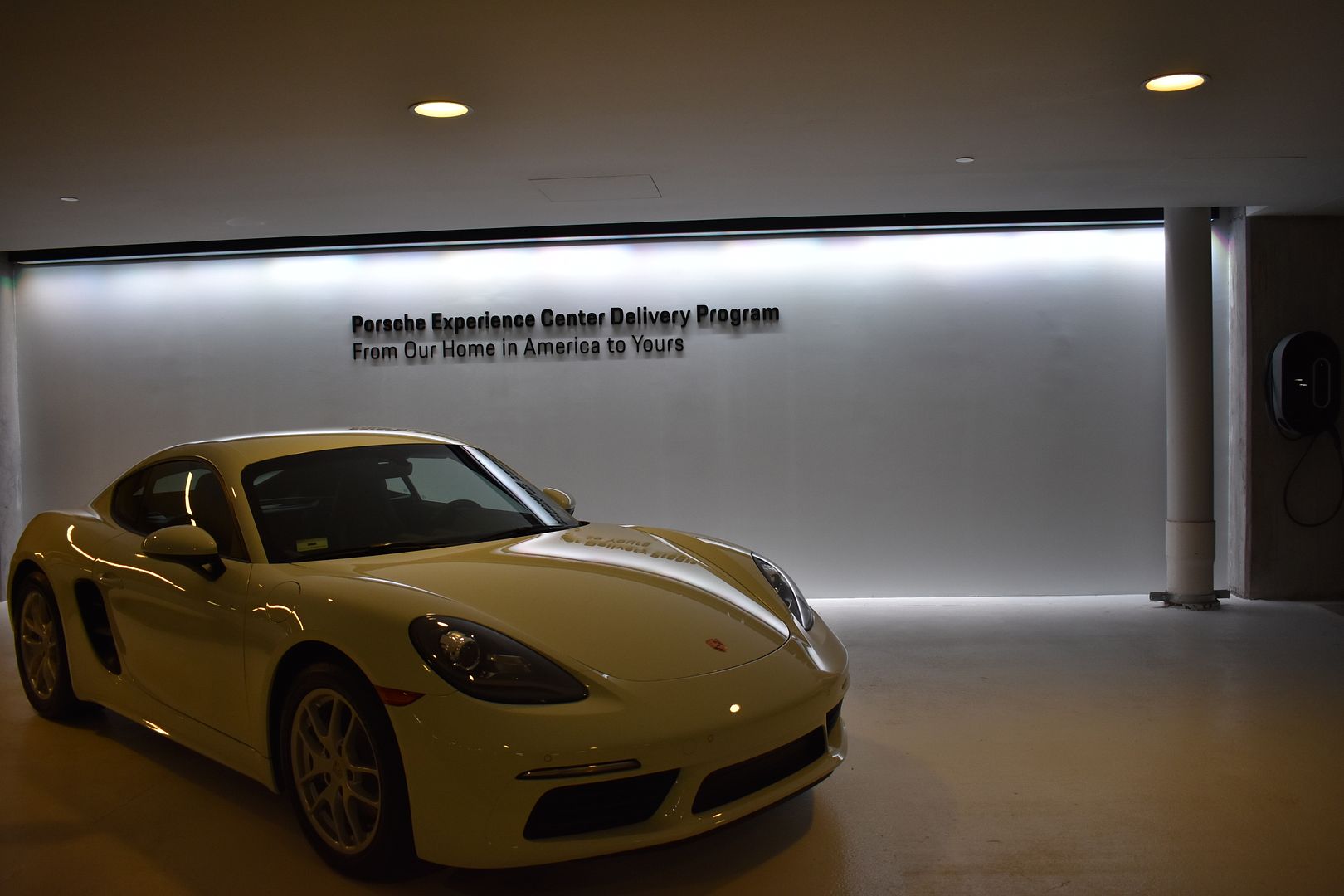 Overlooking the Porsche Experience Center race/training circuit. We brought our Joisey Boyz Racing flag along on this trip and did sort of a "where's Waldo?" thing with it.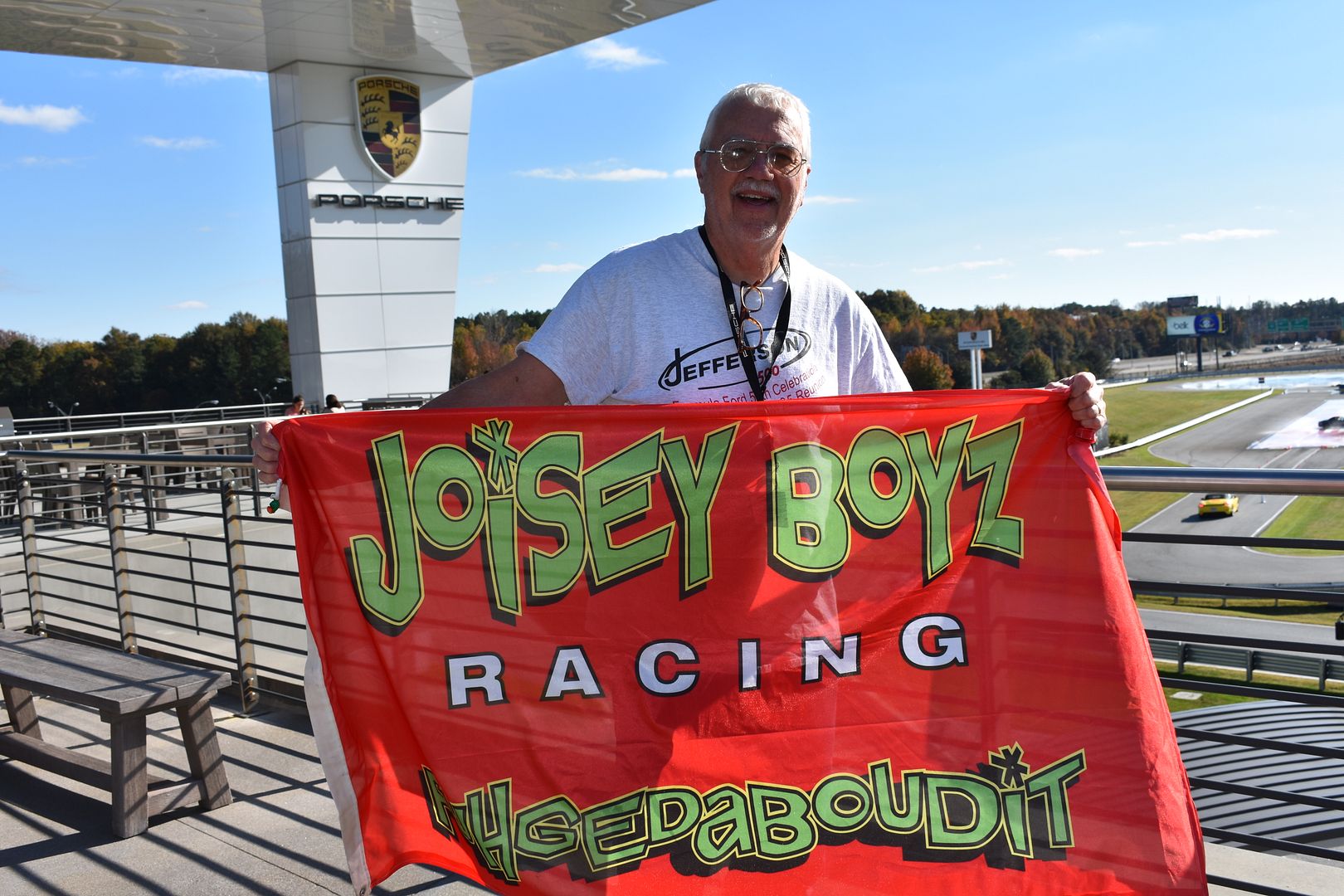 Porsche endurance racer at the Porsche Experience Center..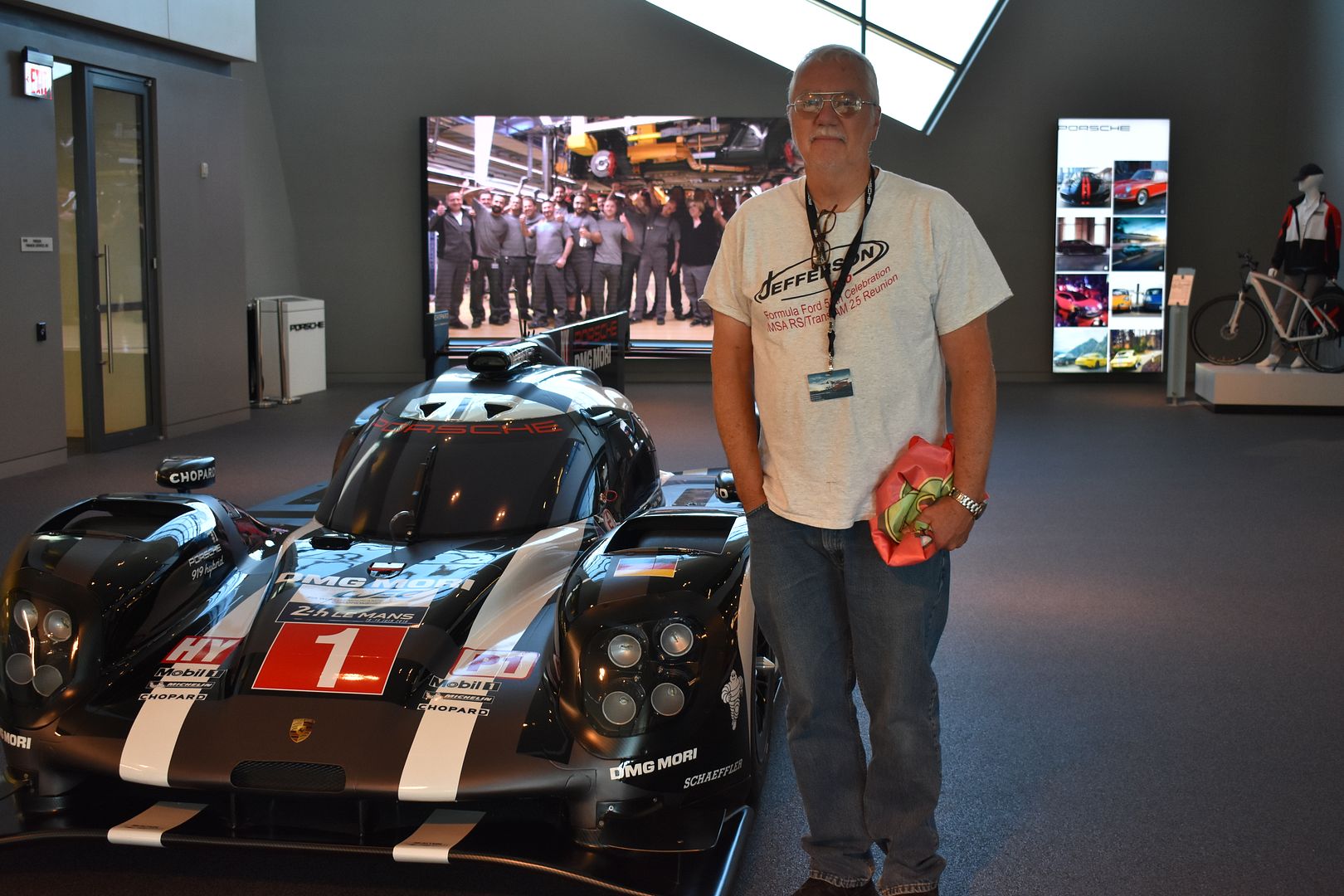 Various photos taken at the Porsche Experience Center.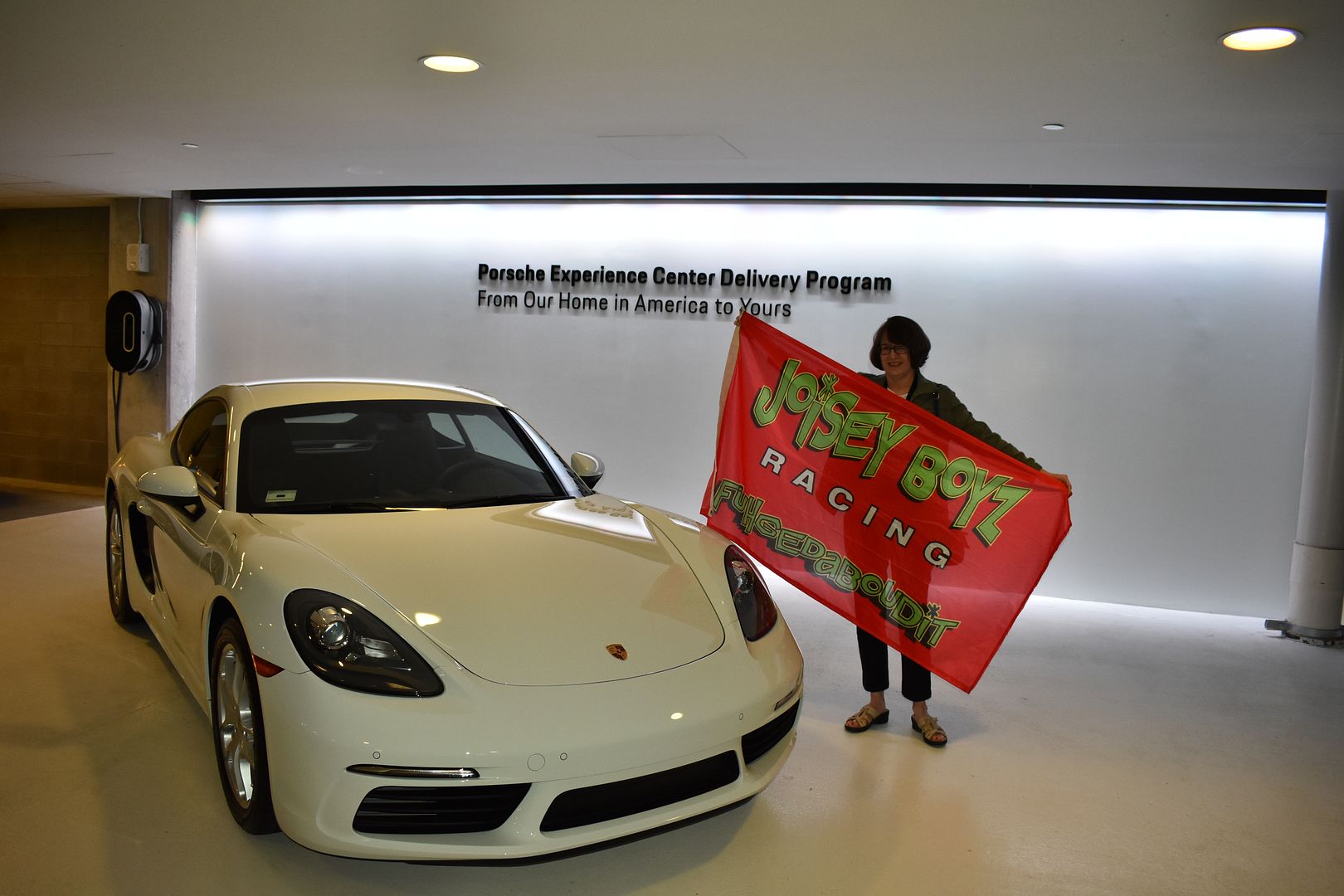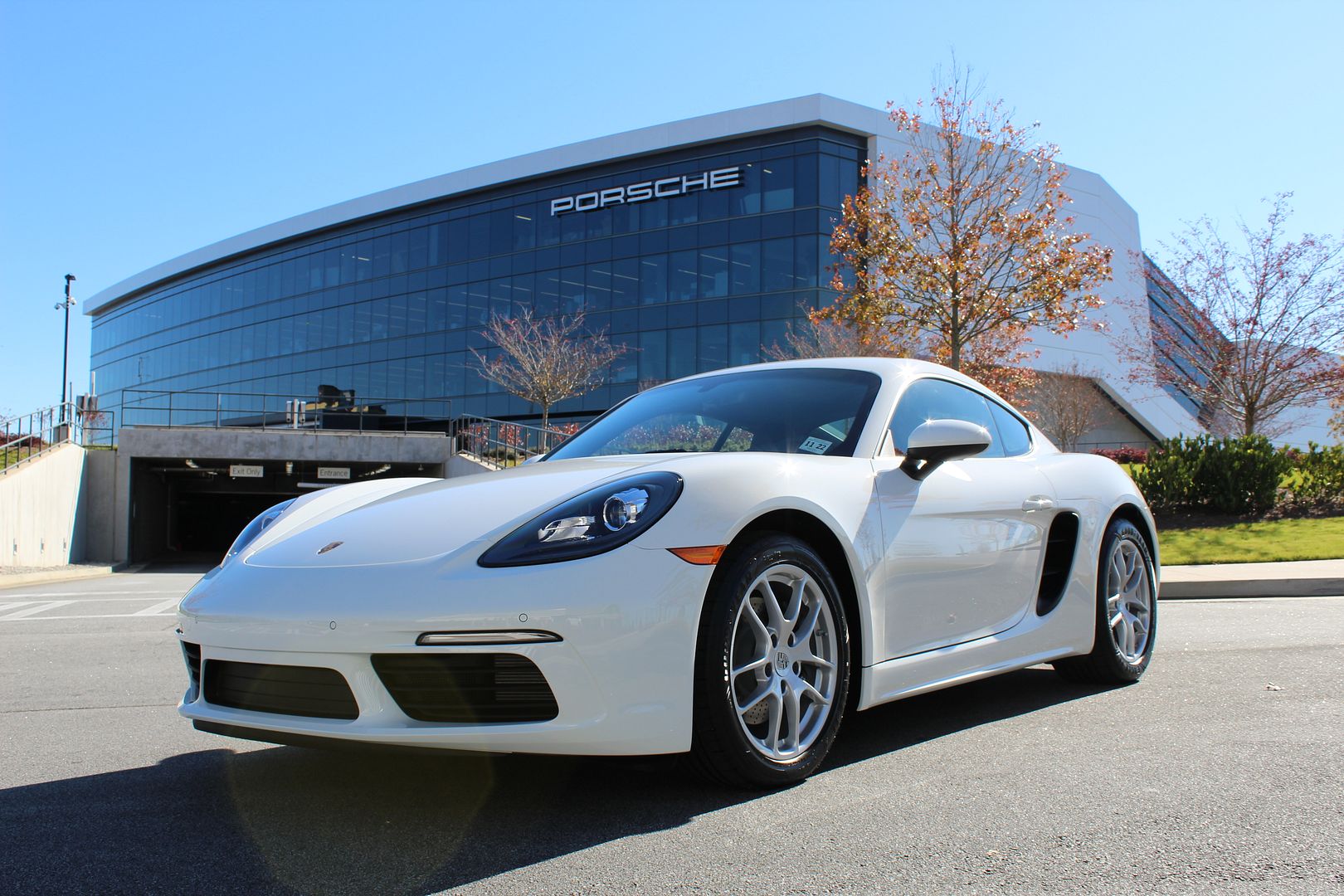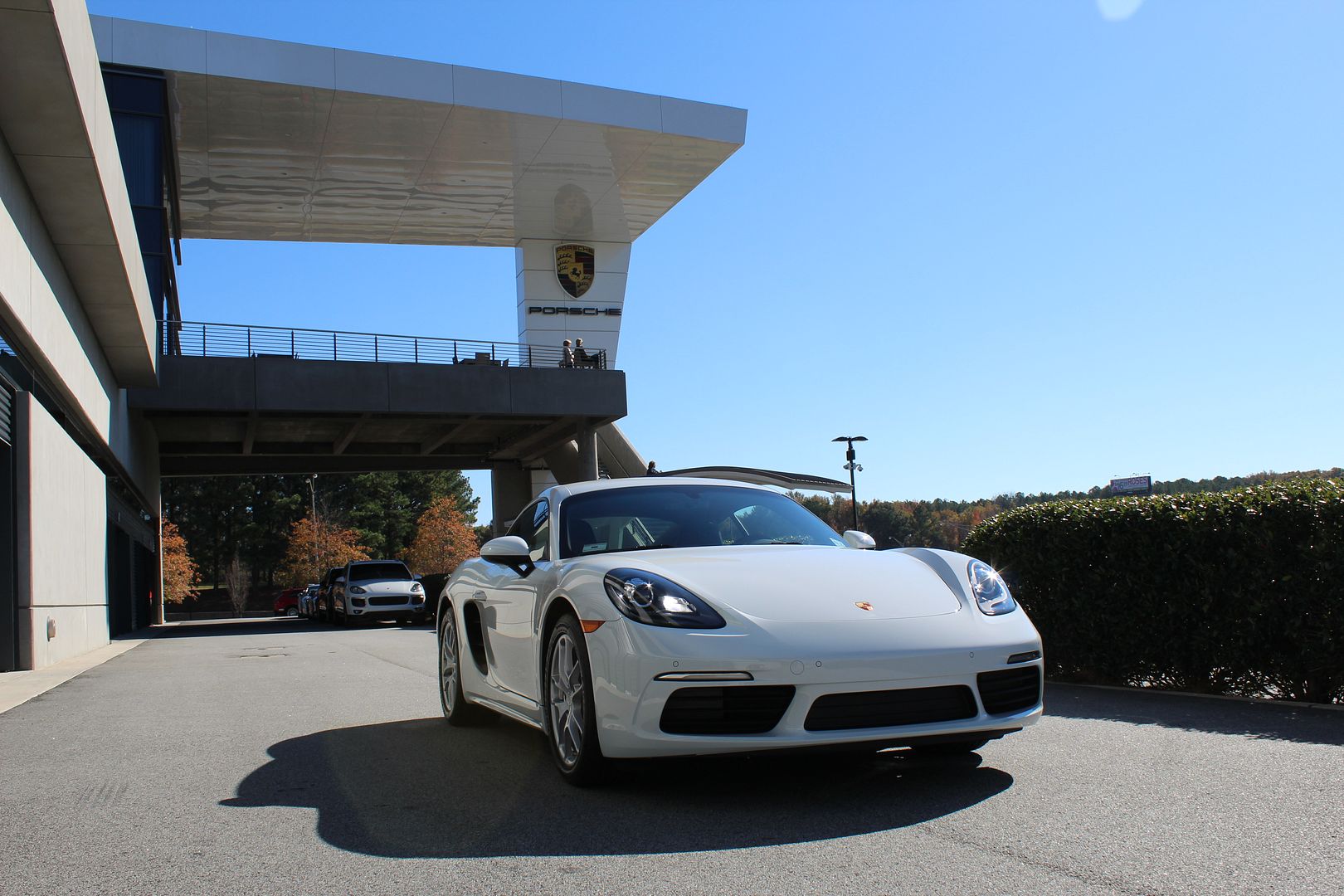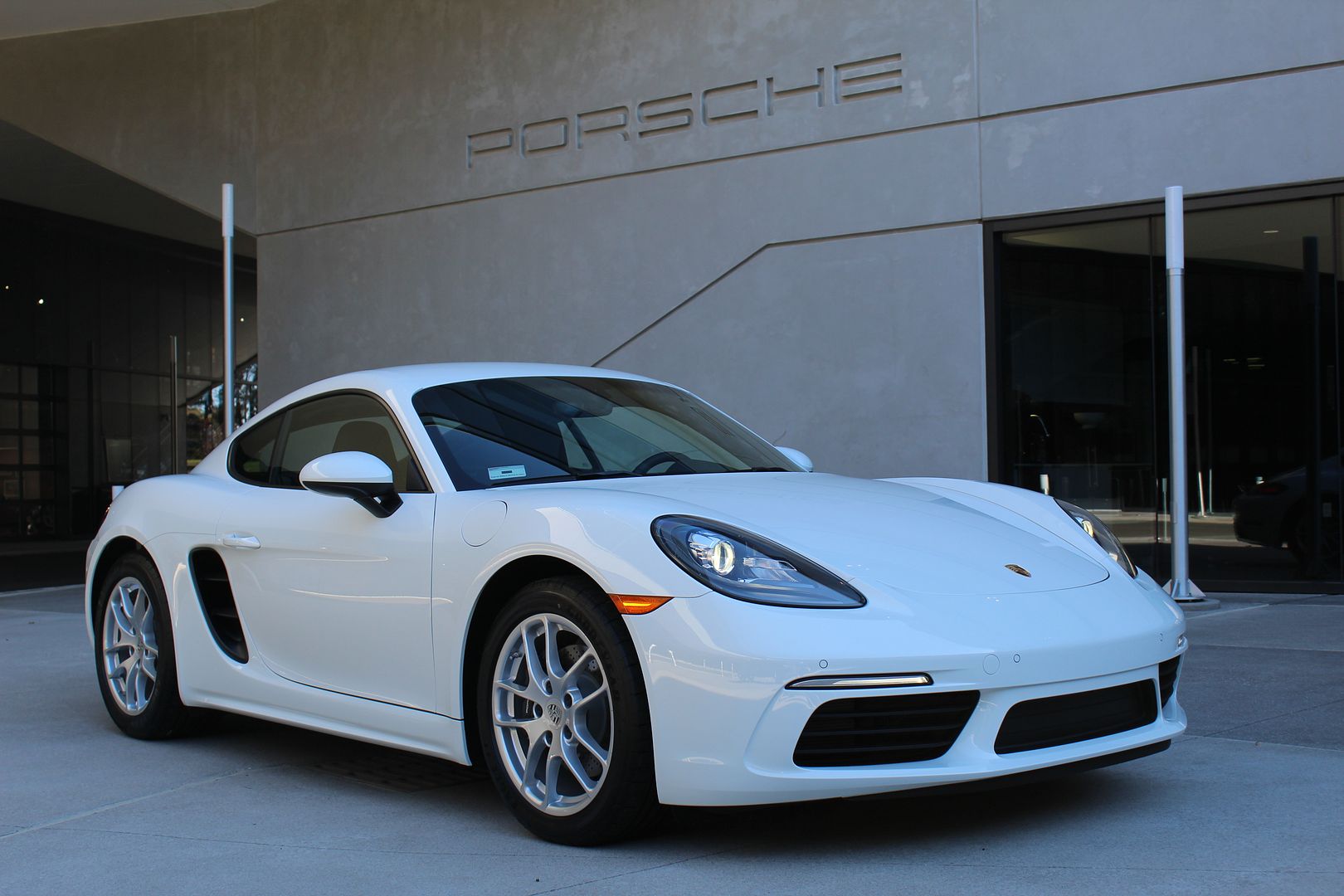 Artful food at the Porsche Experience Center "356 Café".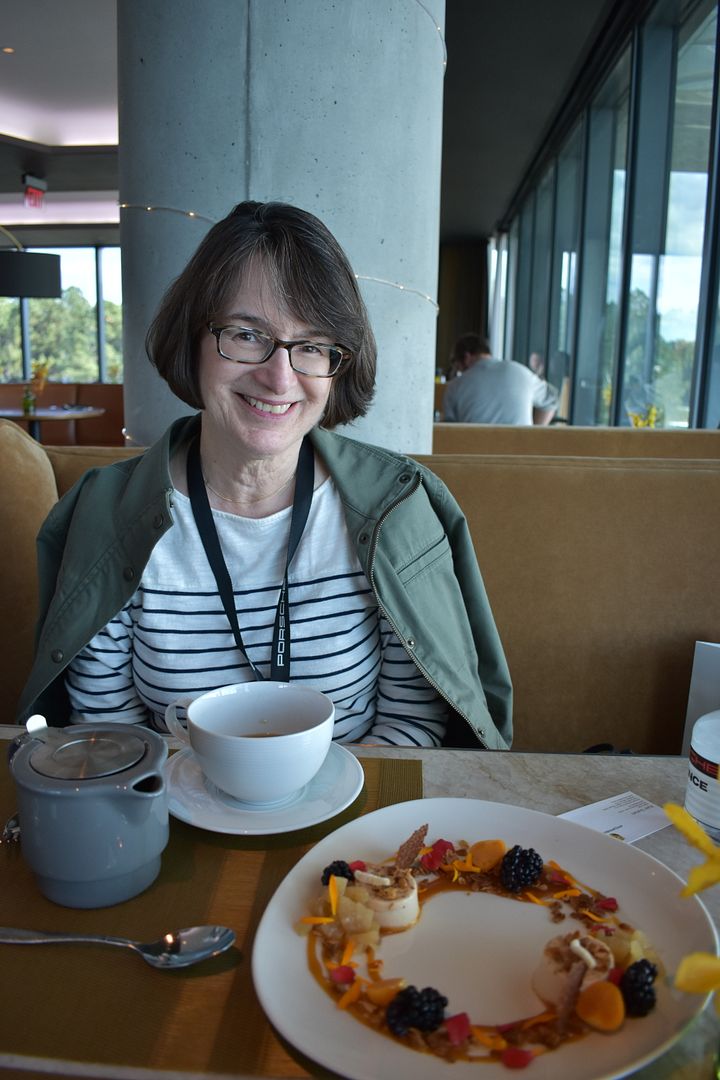 Linda in a 2.0 Cayman just after she finished the skid pad and track training.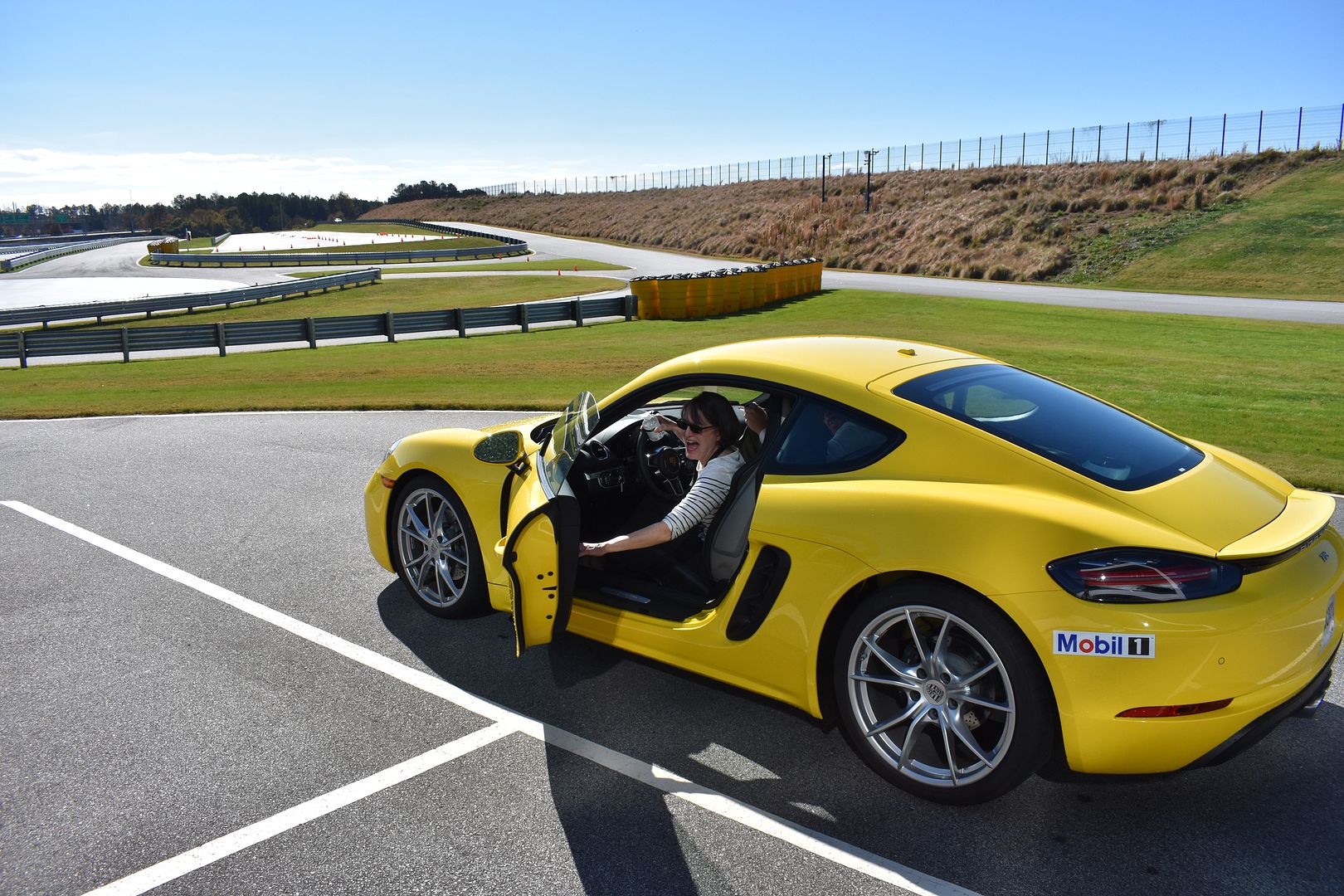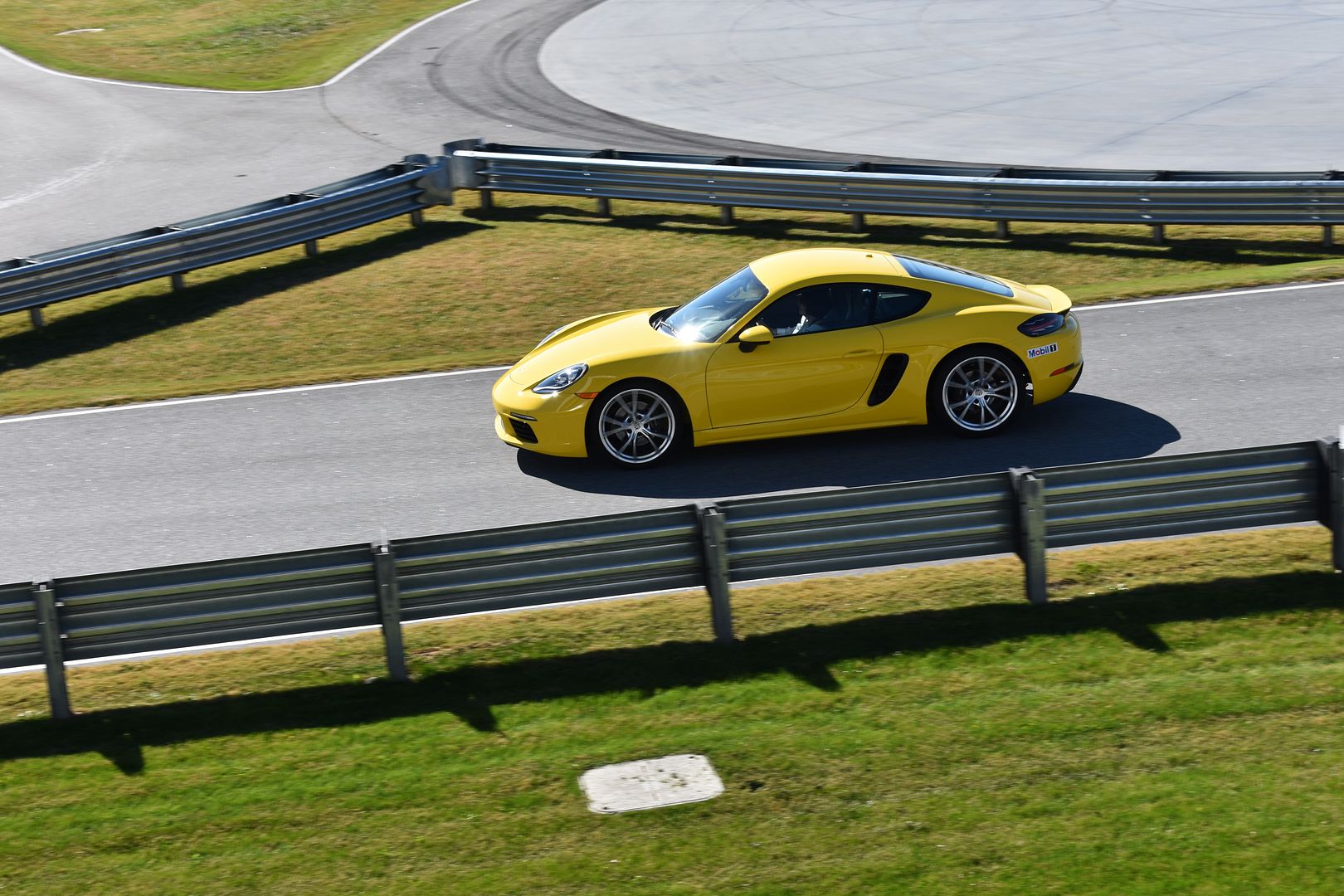 With staff members of the Porsche Experience Center.....they were a great bunch of people.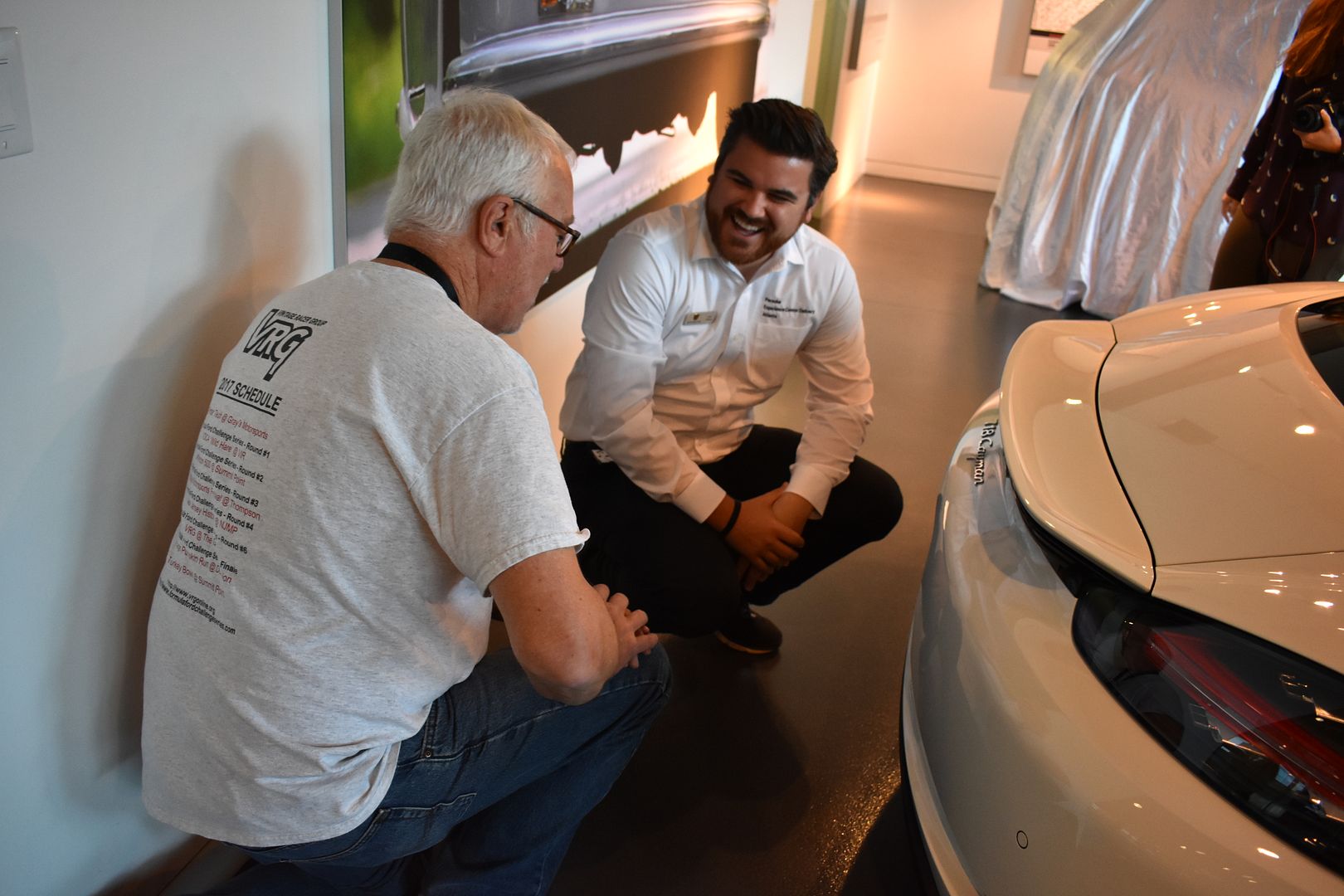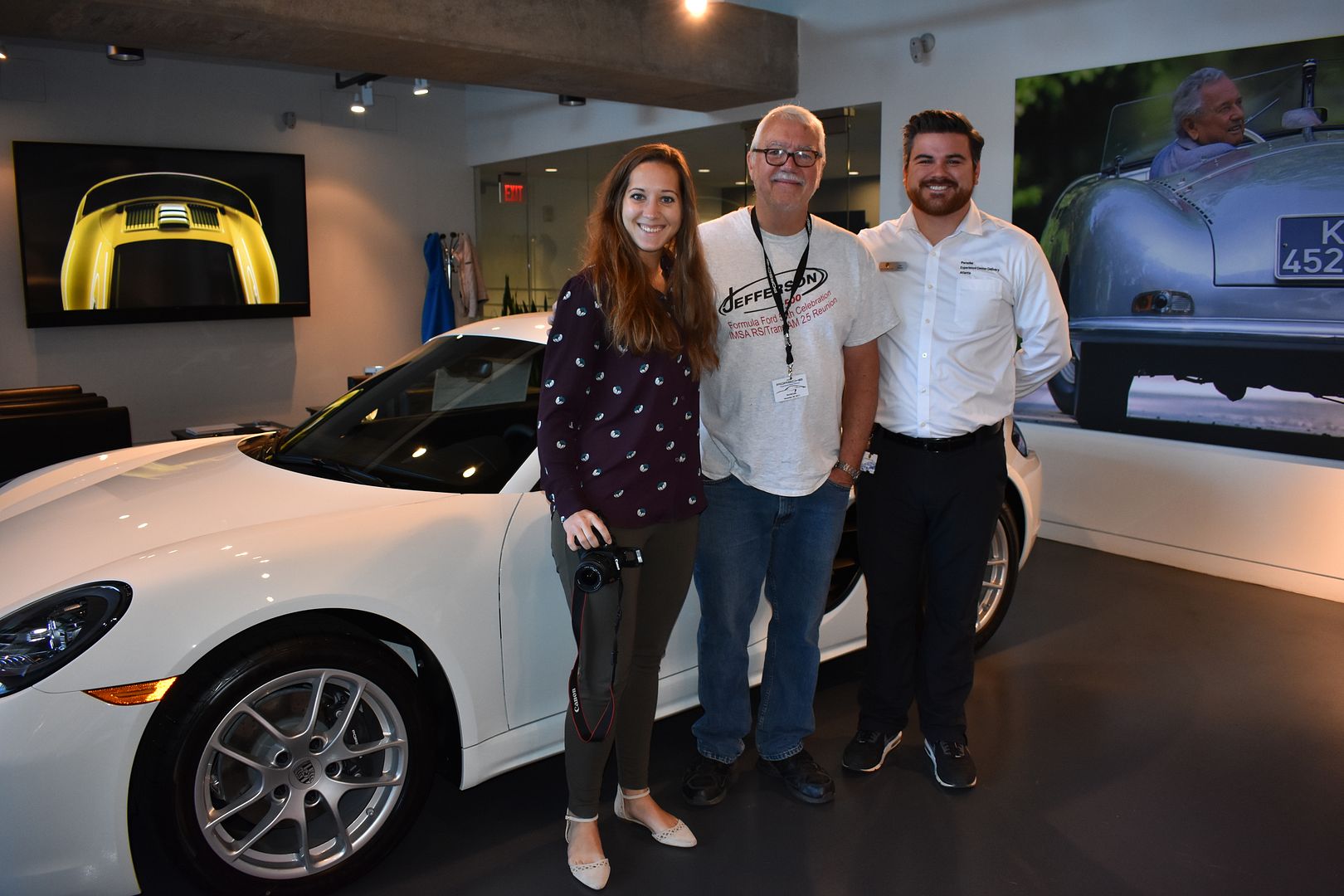 This is a series of shots showing Linda on her first try with the "kick plate" (induced spin) area of the training curcuit.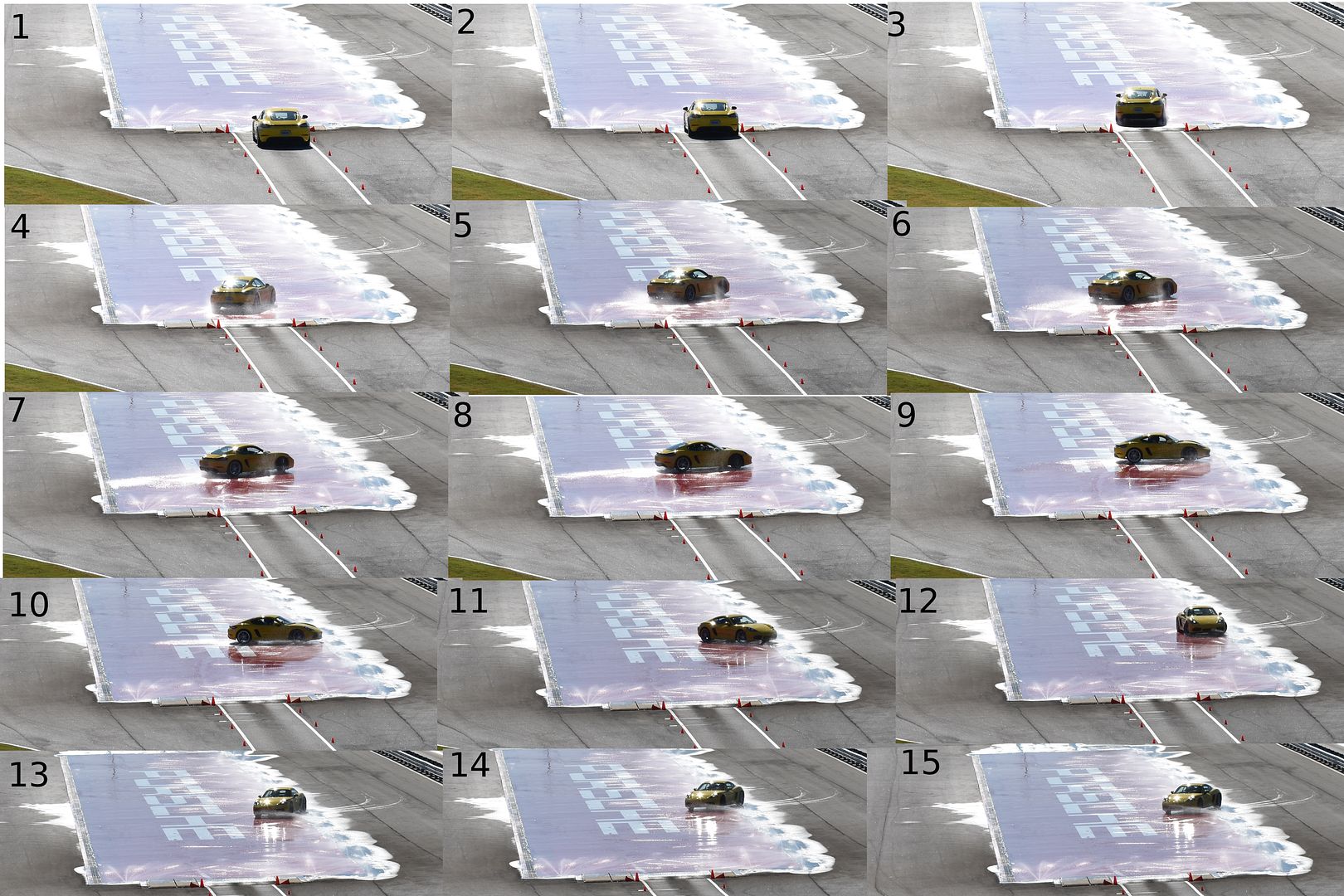 We met a lot of nice people on this road trip but I think our favorite was Crystal. We had a great time talking with her. She's starting nursing school and hopes to become a physician's assistant.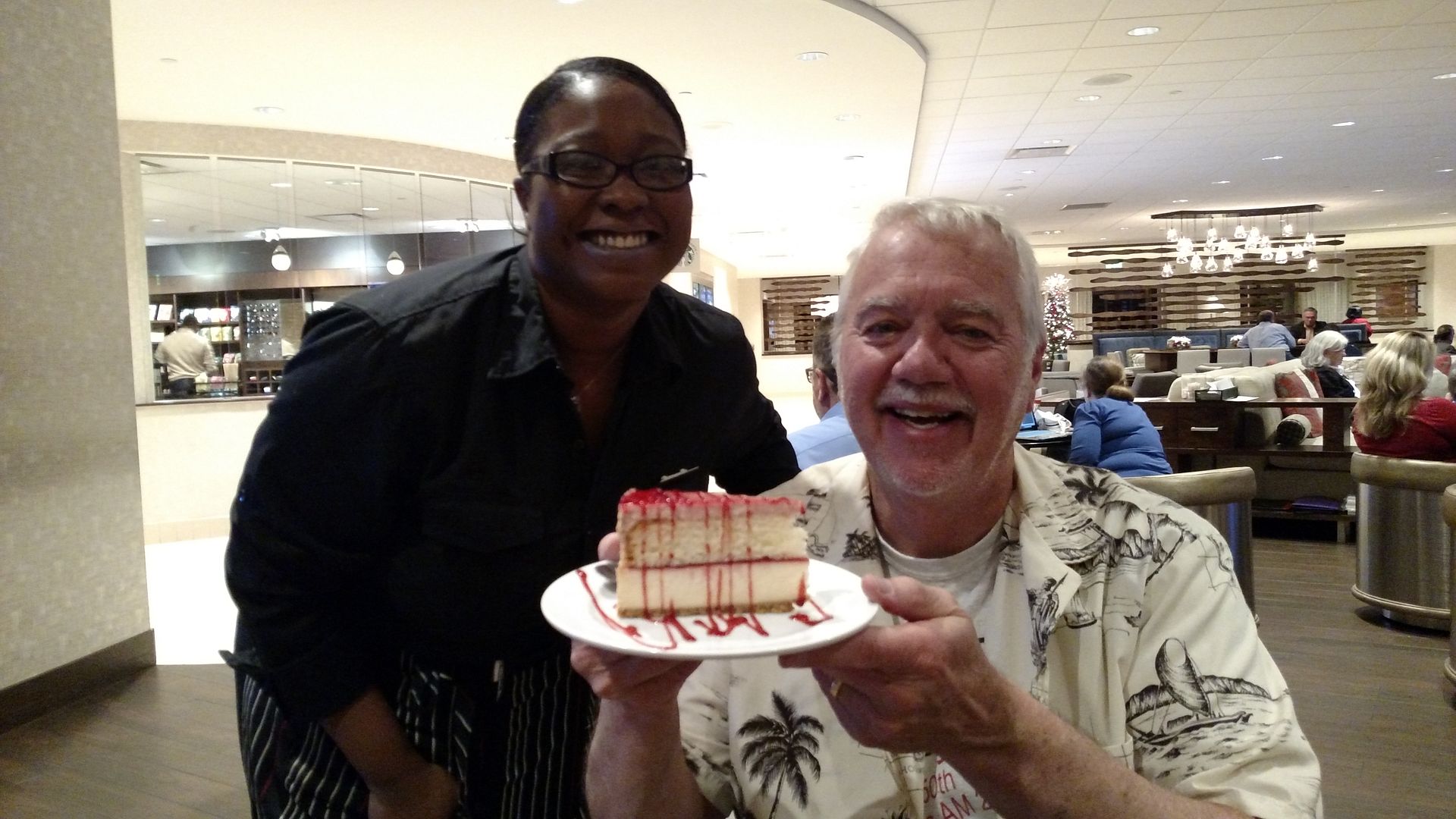 The old Desoto was named after this guy.....,.not sure why?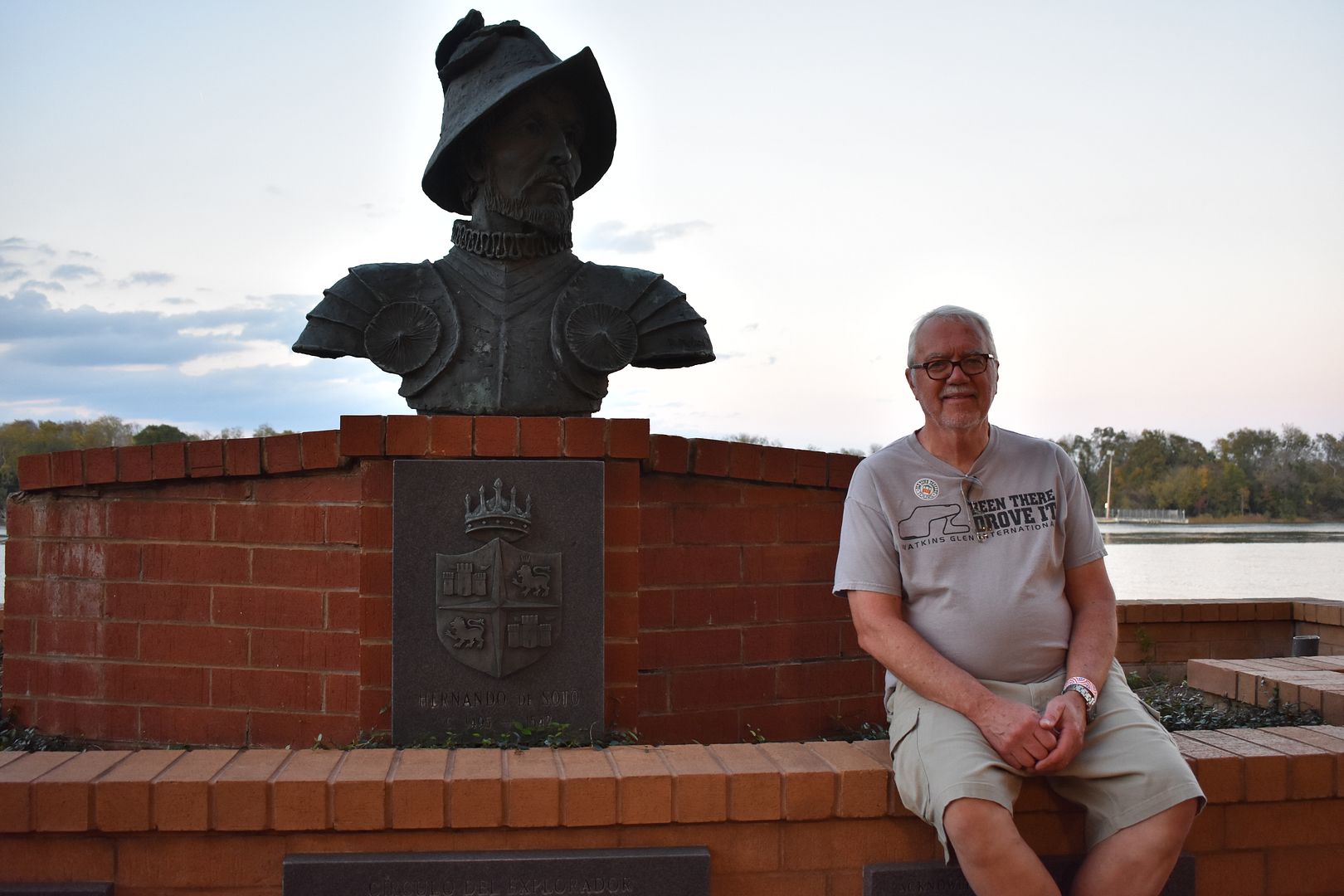 Leaving Savannah. We were sorry to be leaving.....we had a great time there.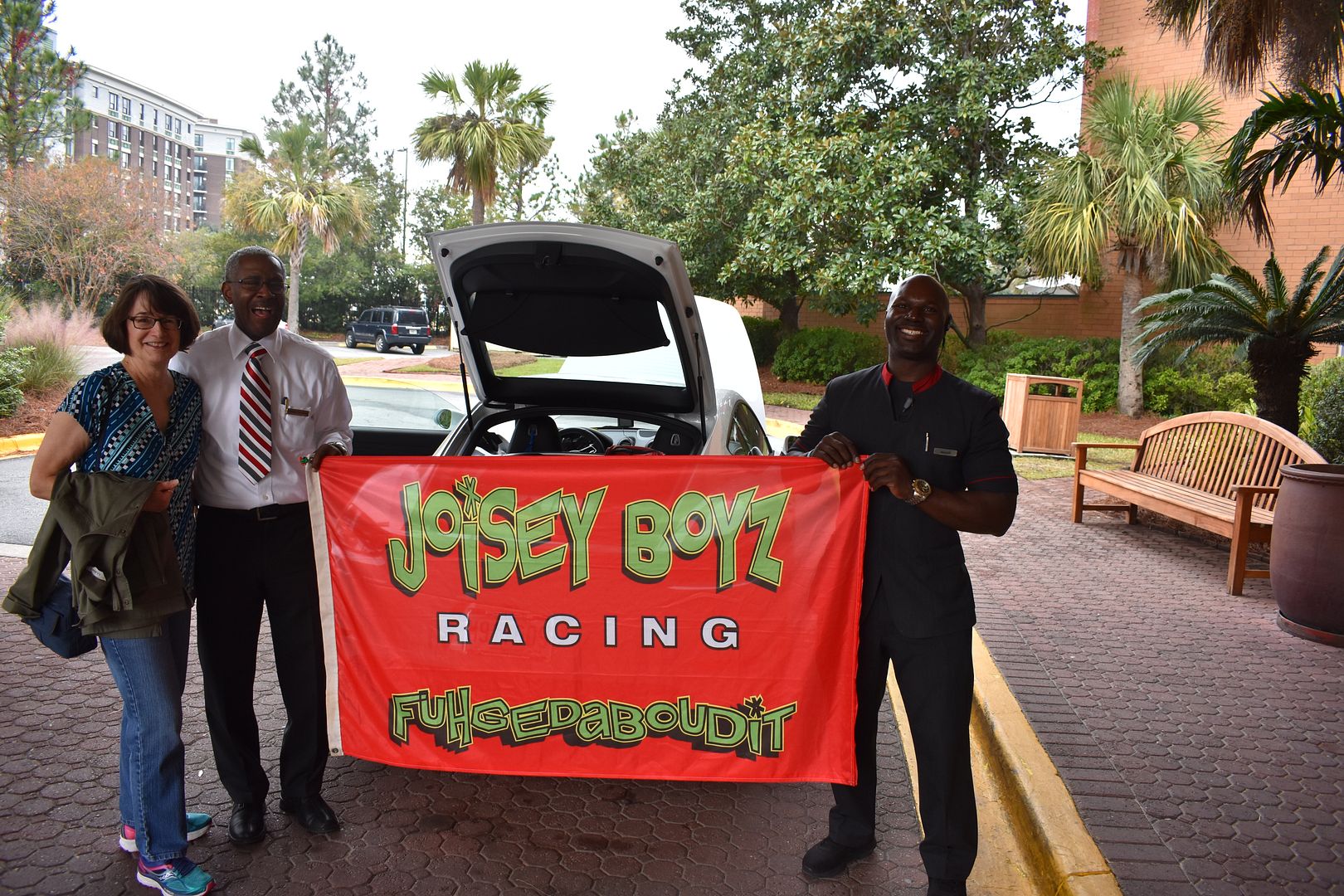 We did a quick stop at Myrtle Beach.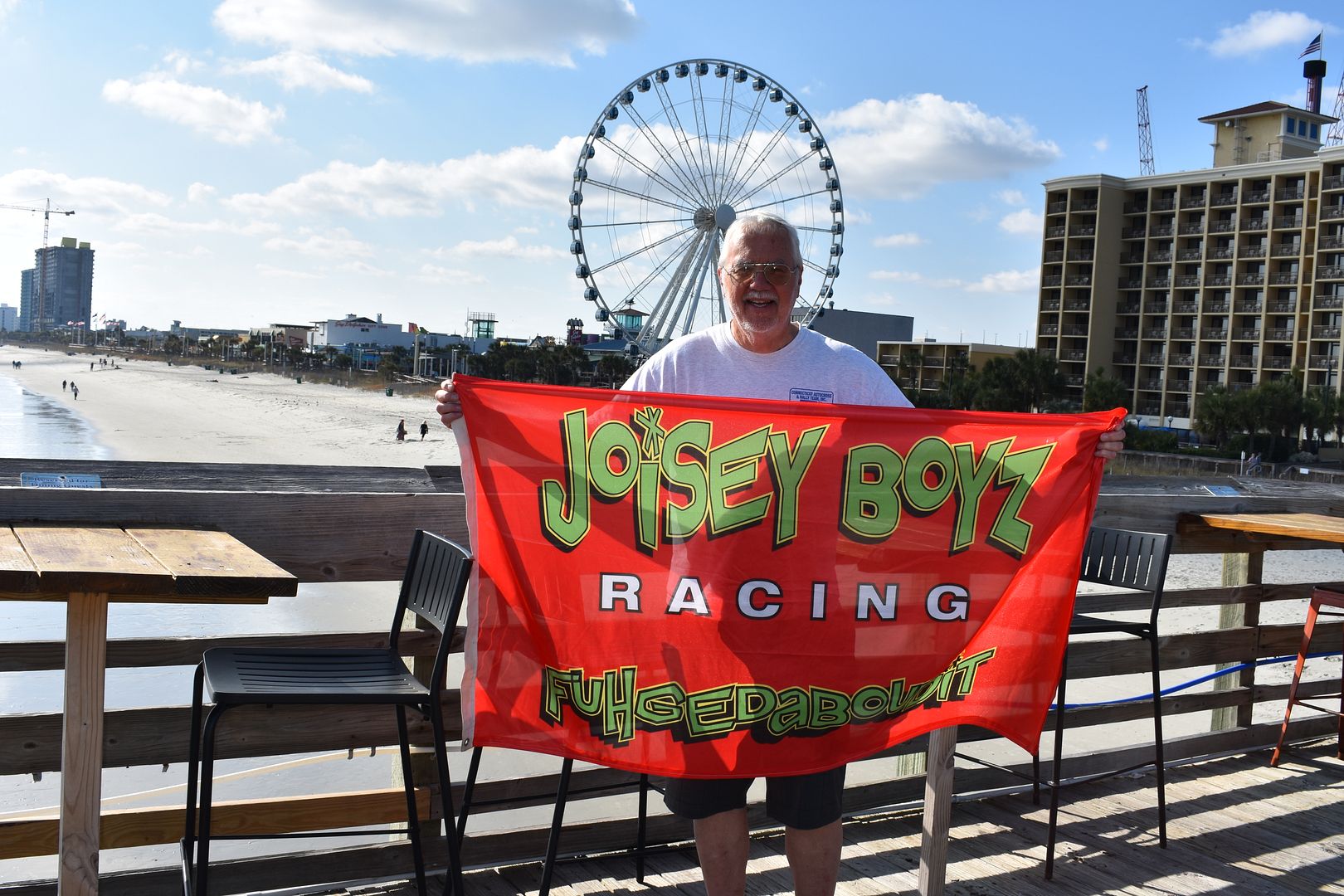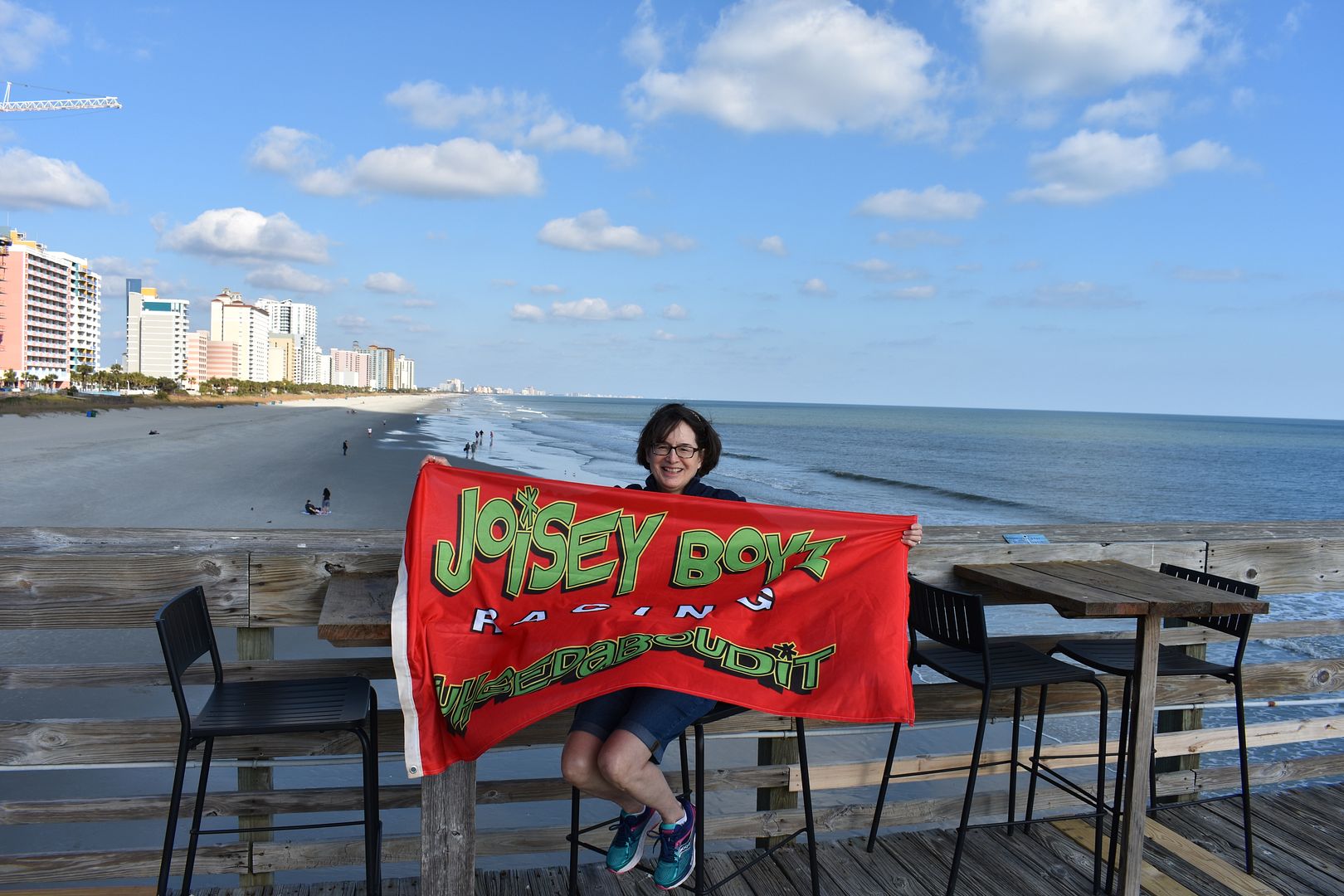 At the Marriott in Charleston.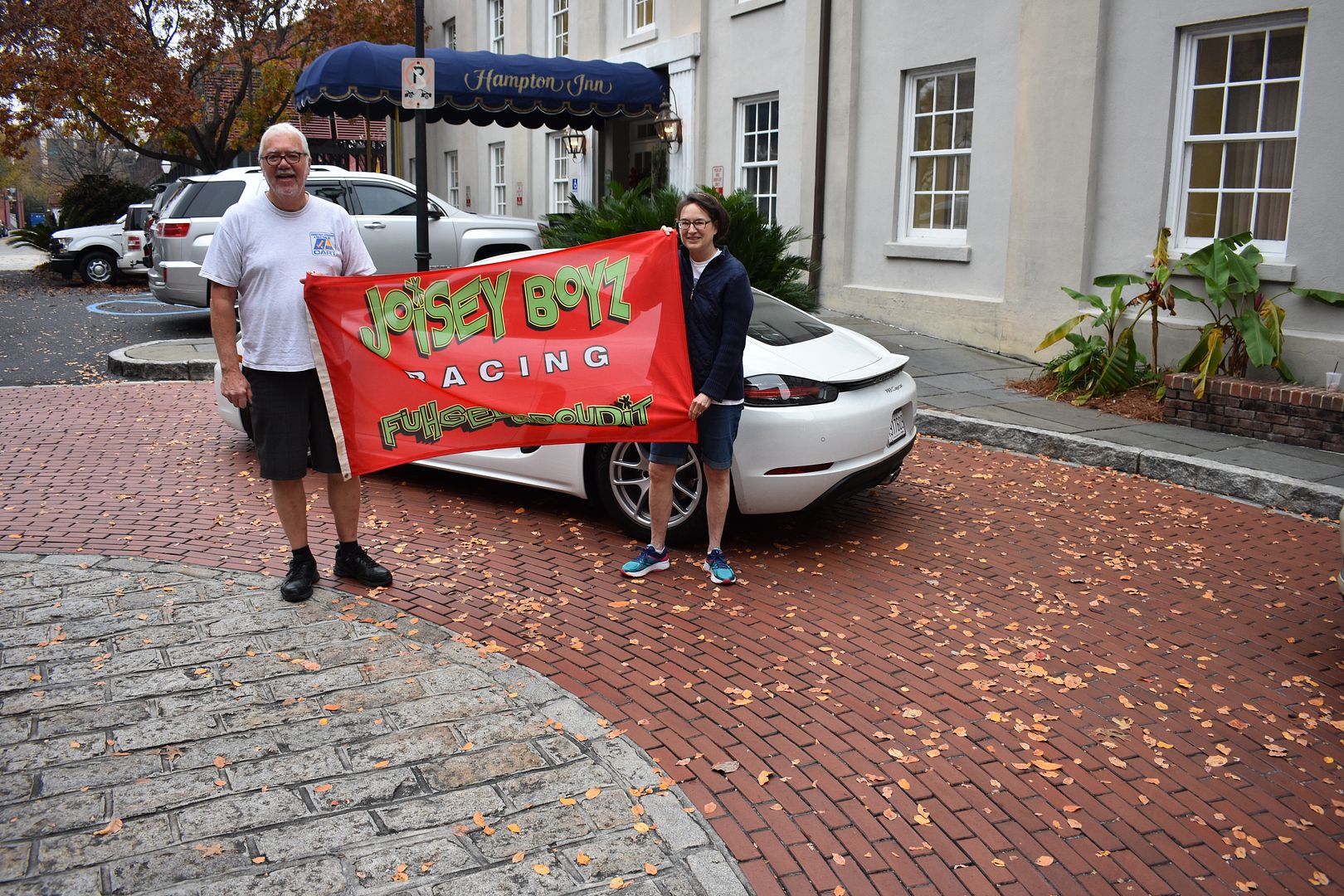 Various scenes in Charleston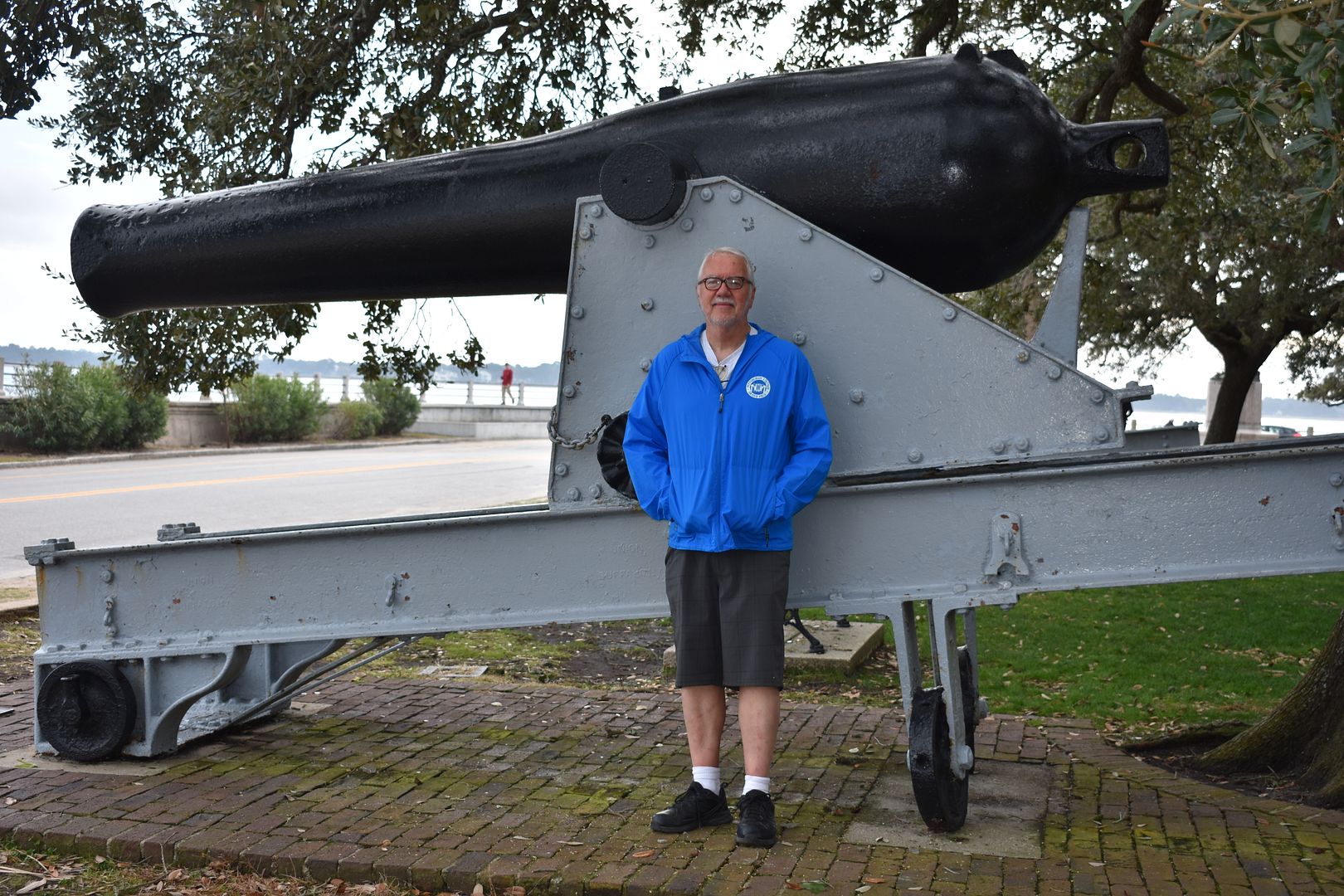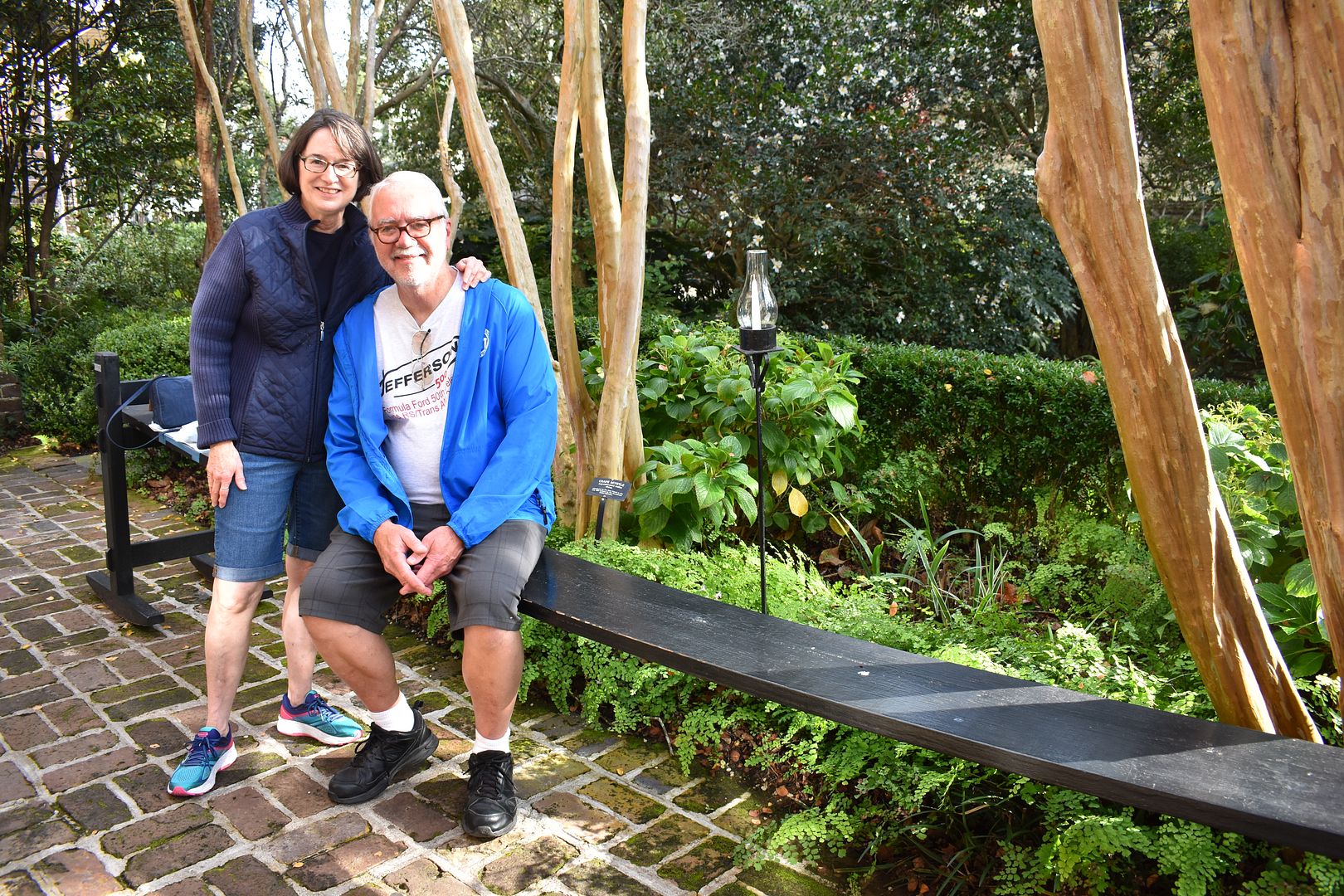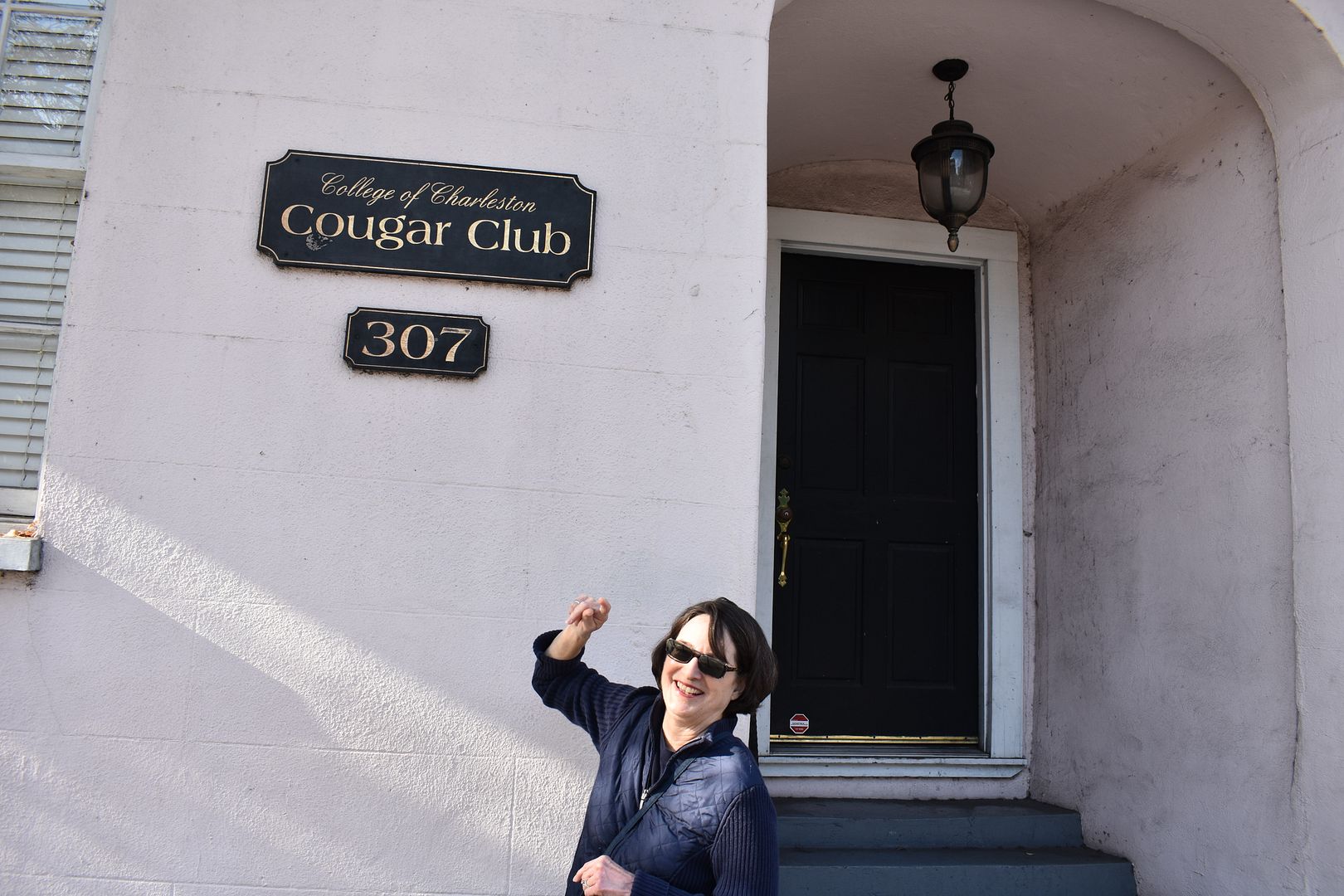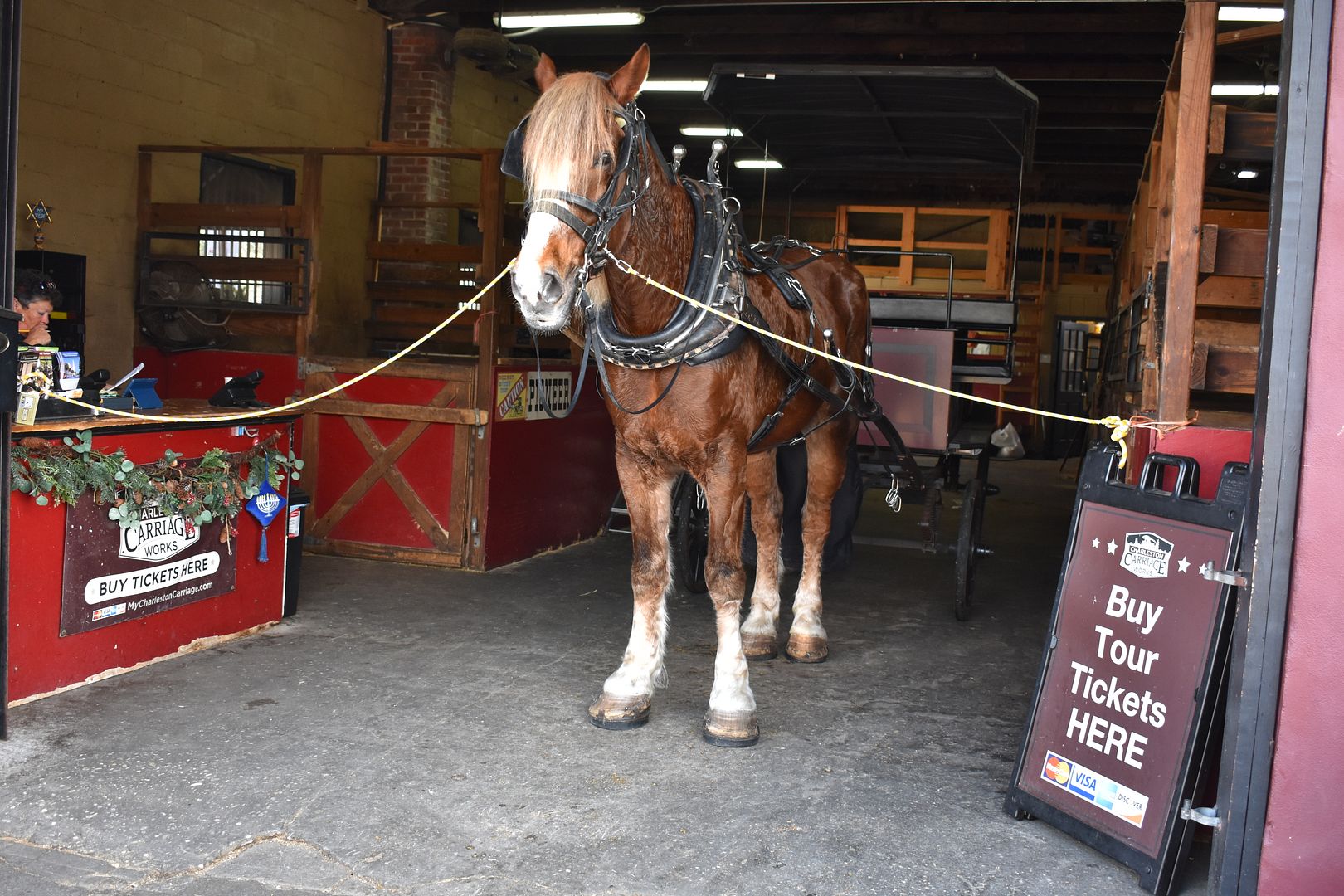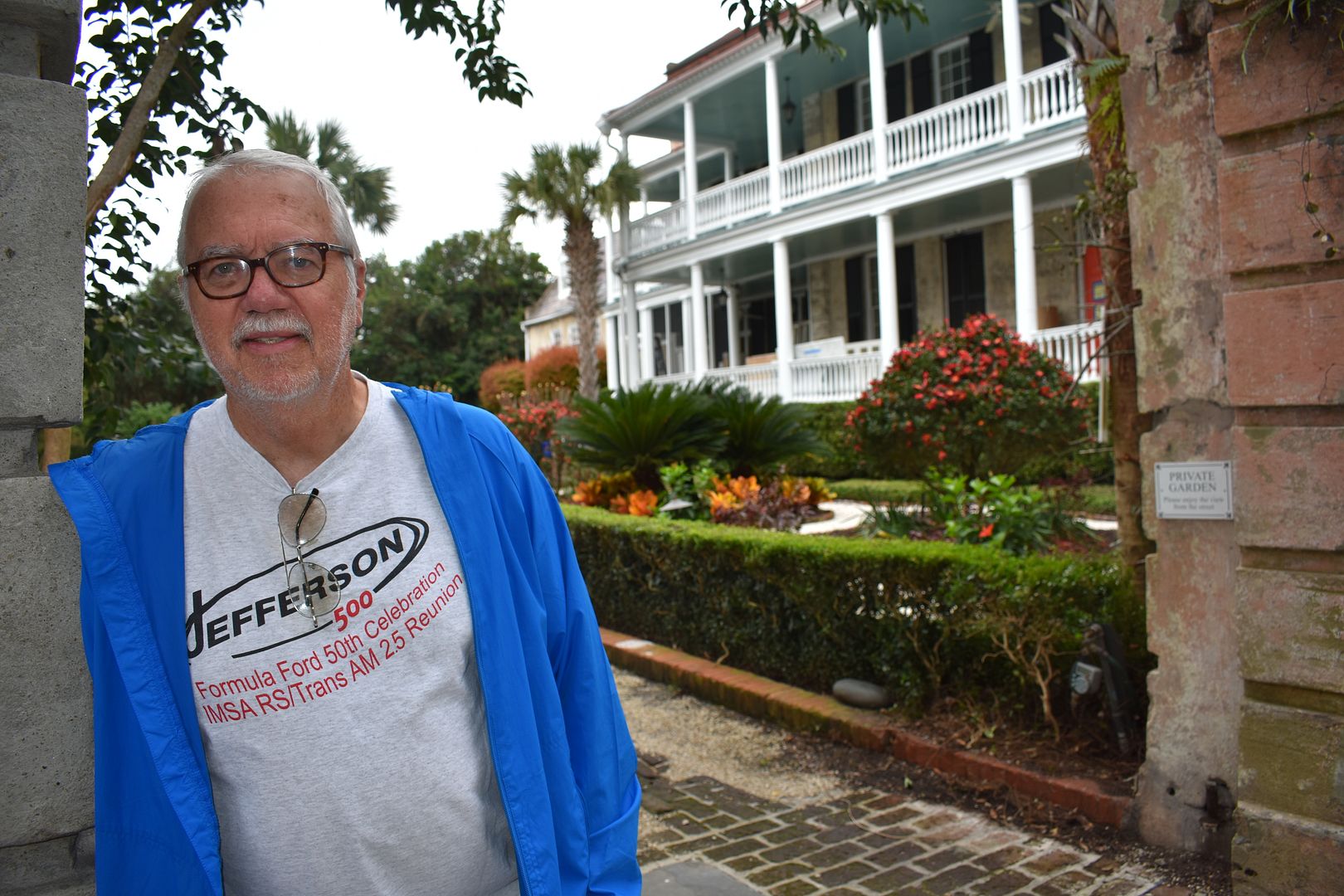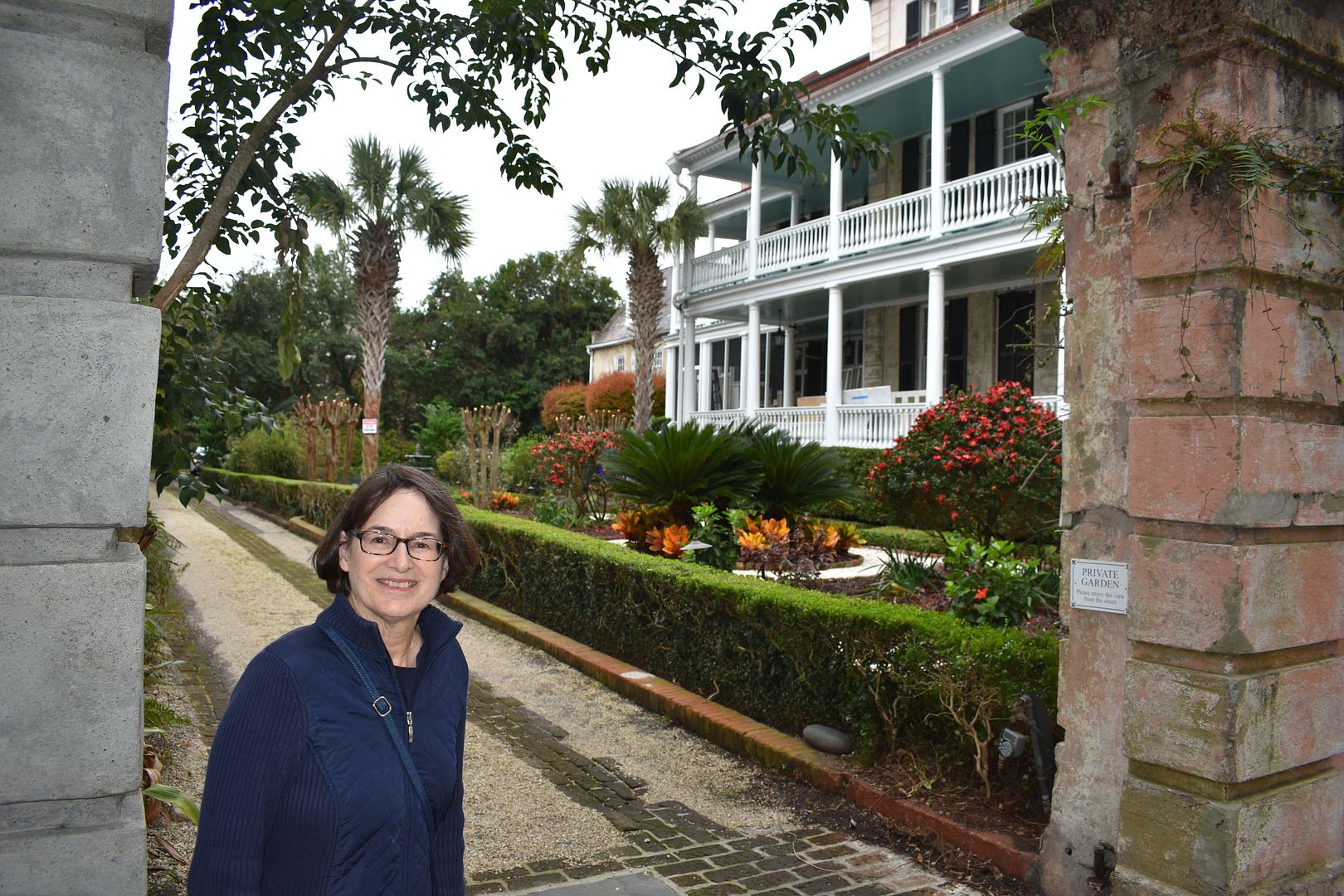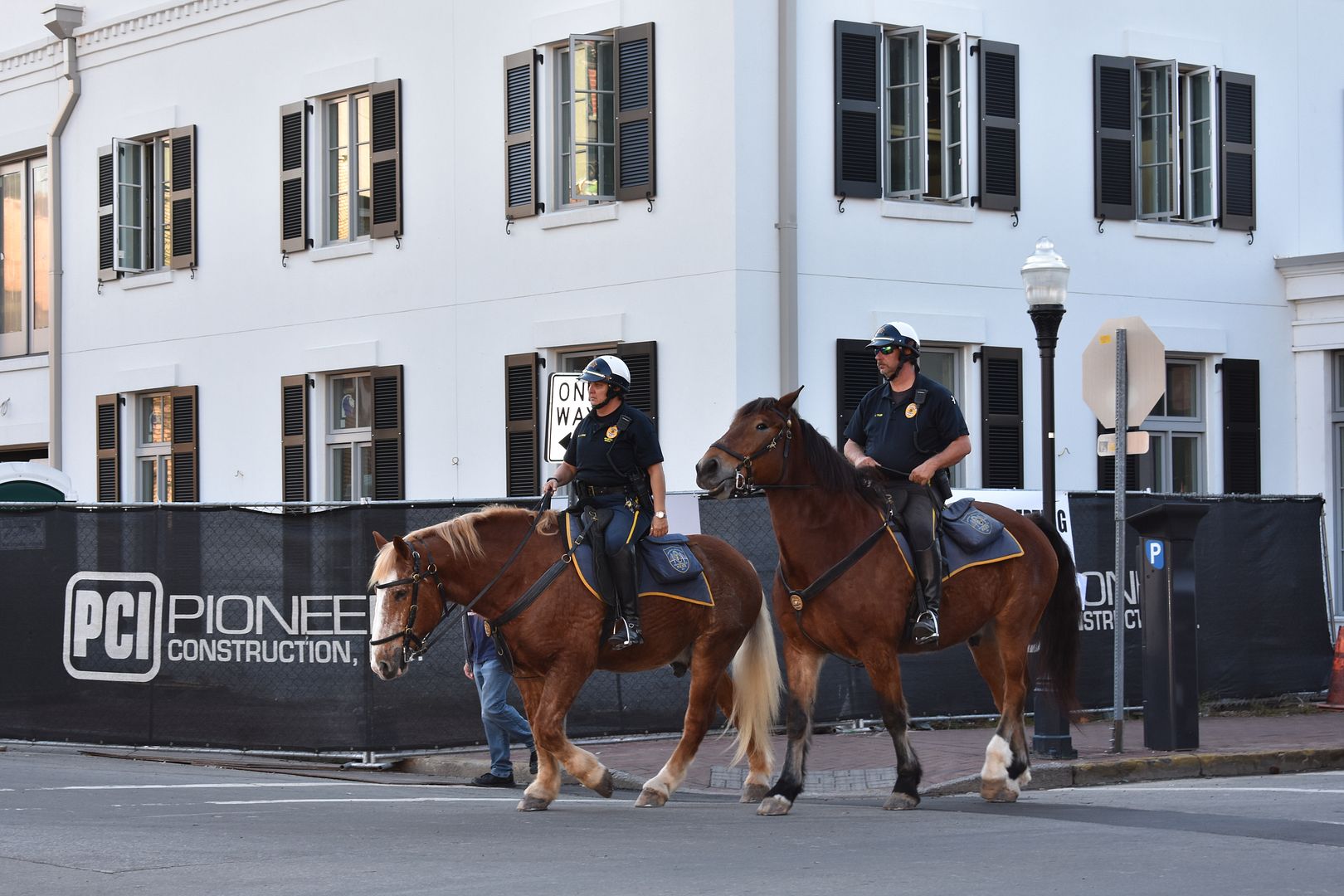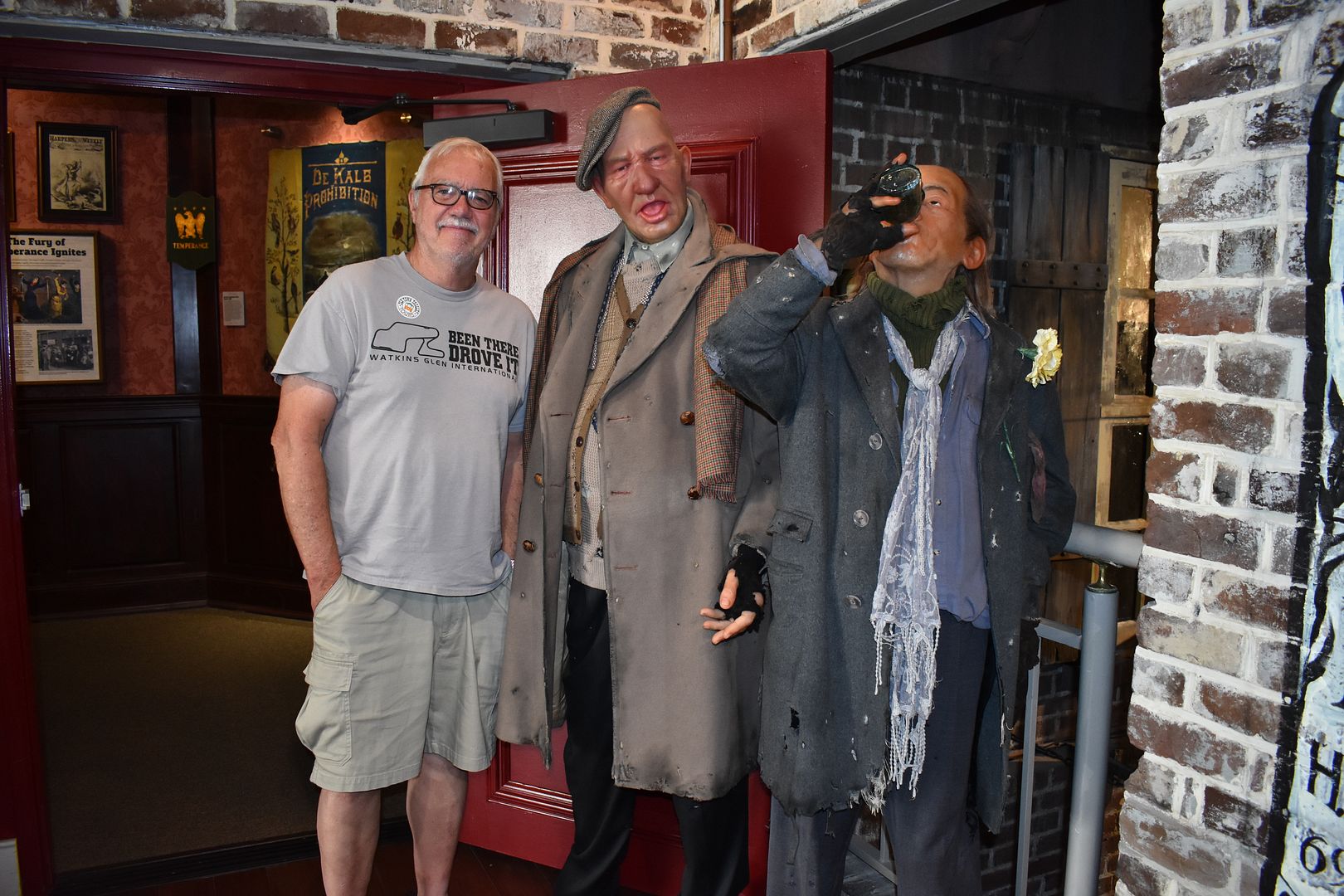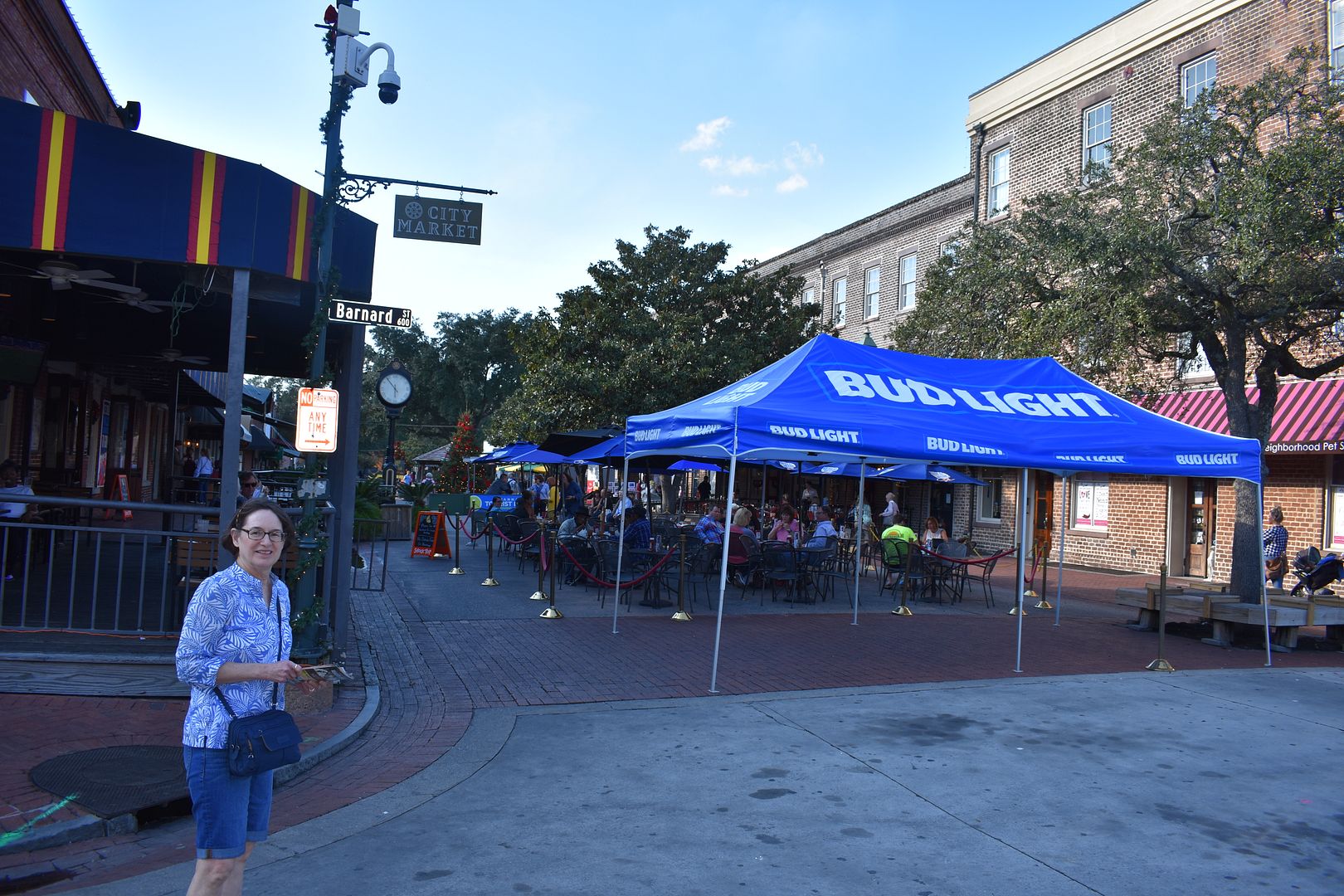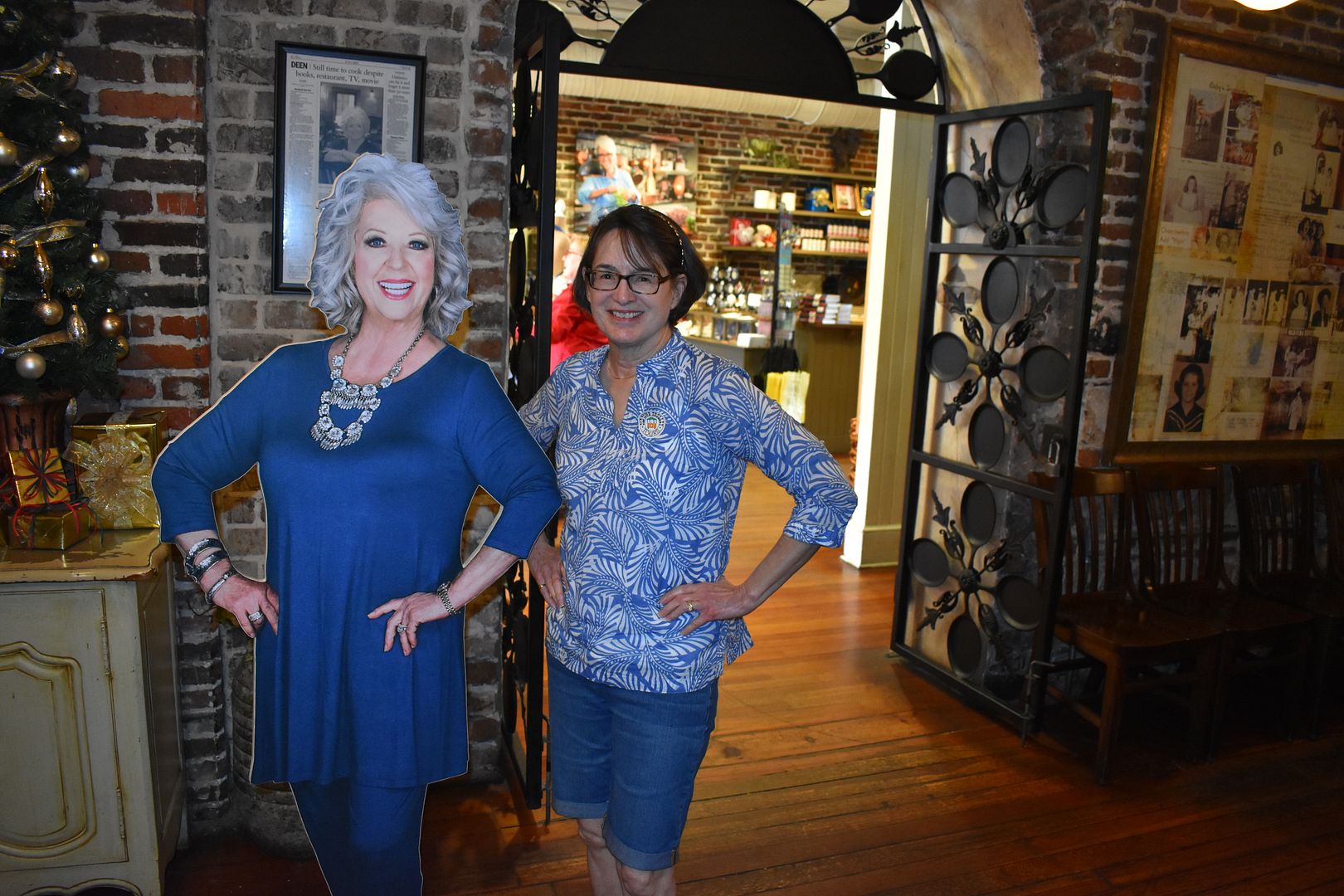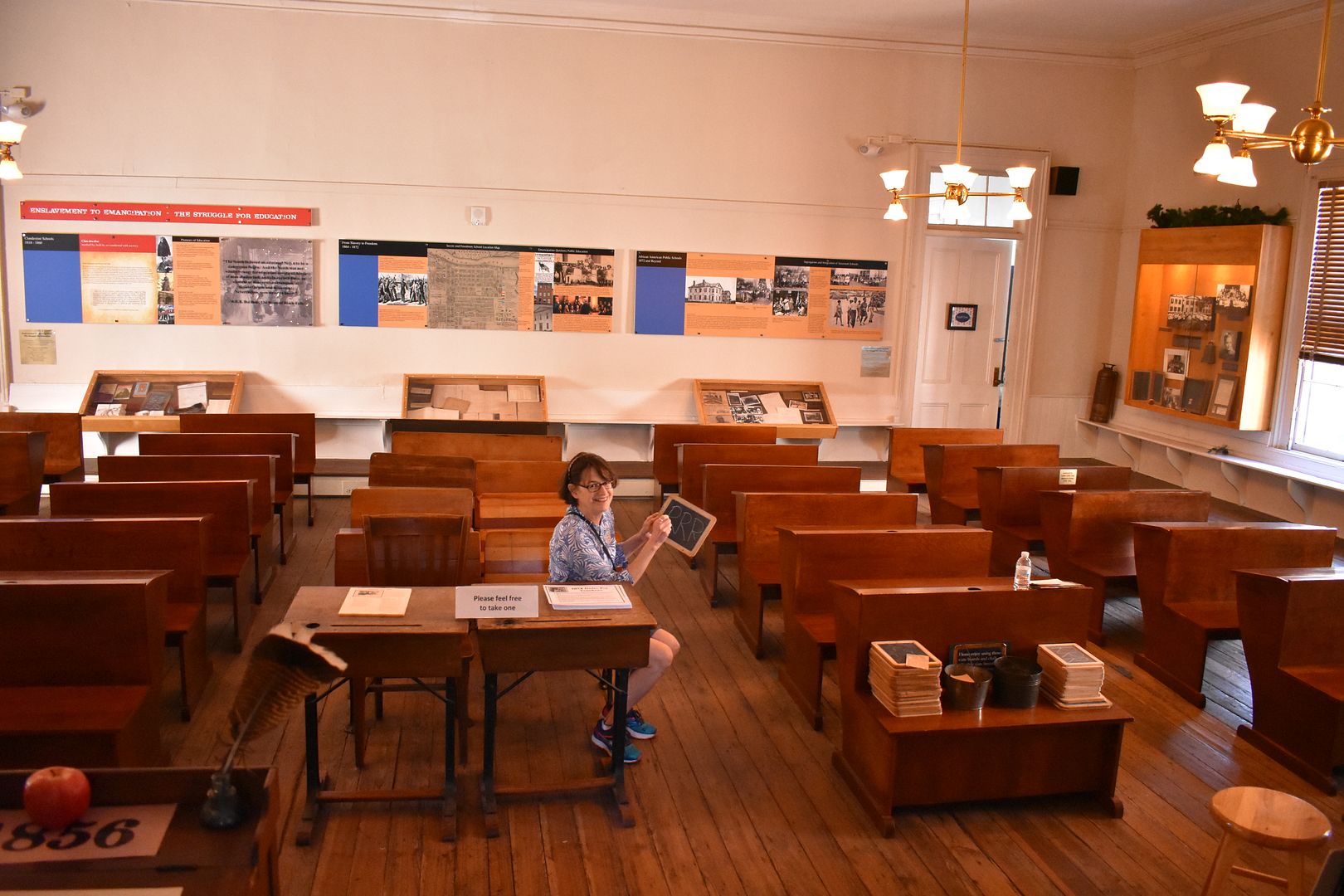 The car got peppered with "no-see-ums" and other local bugs.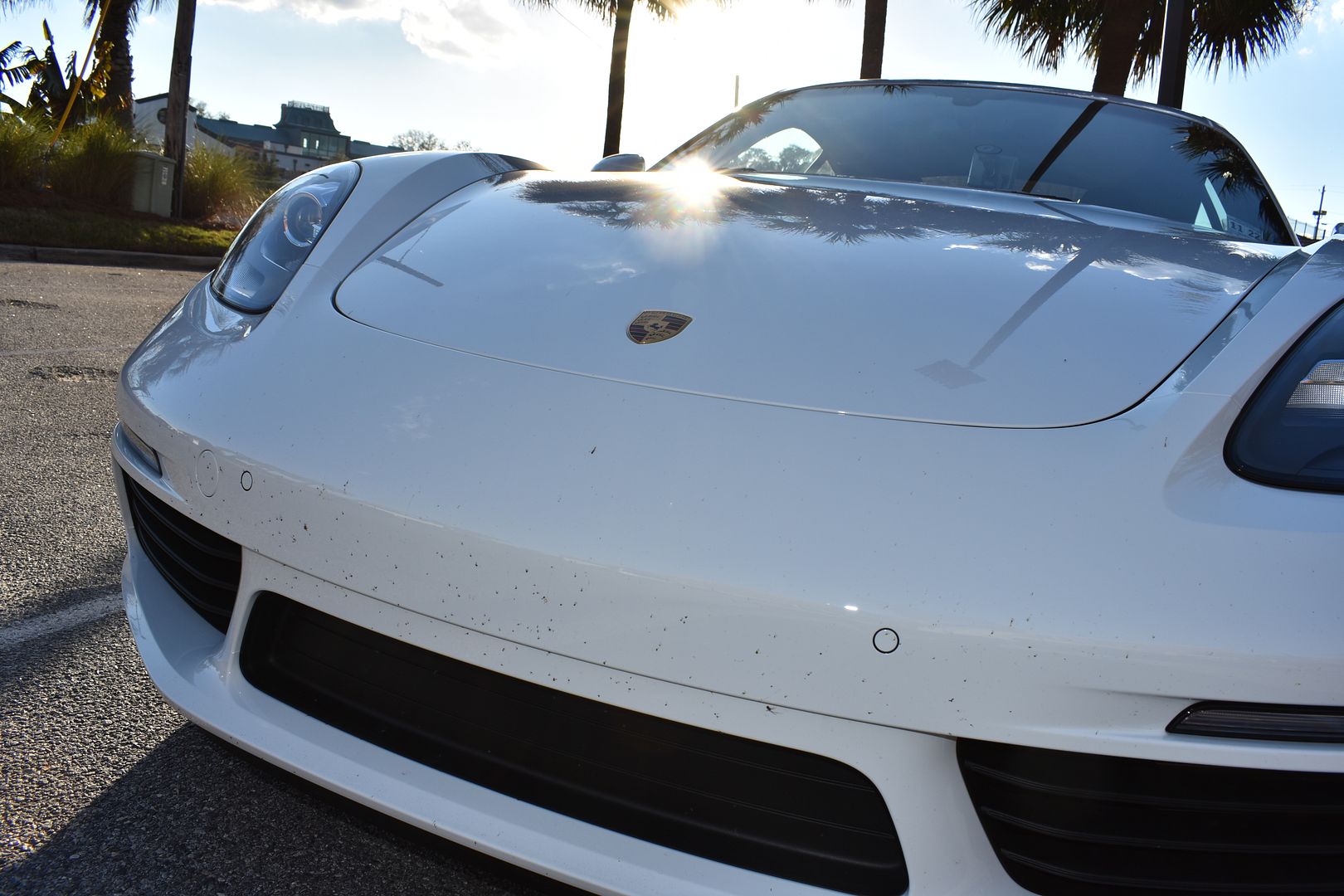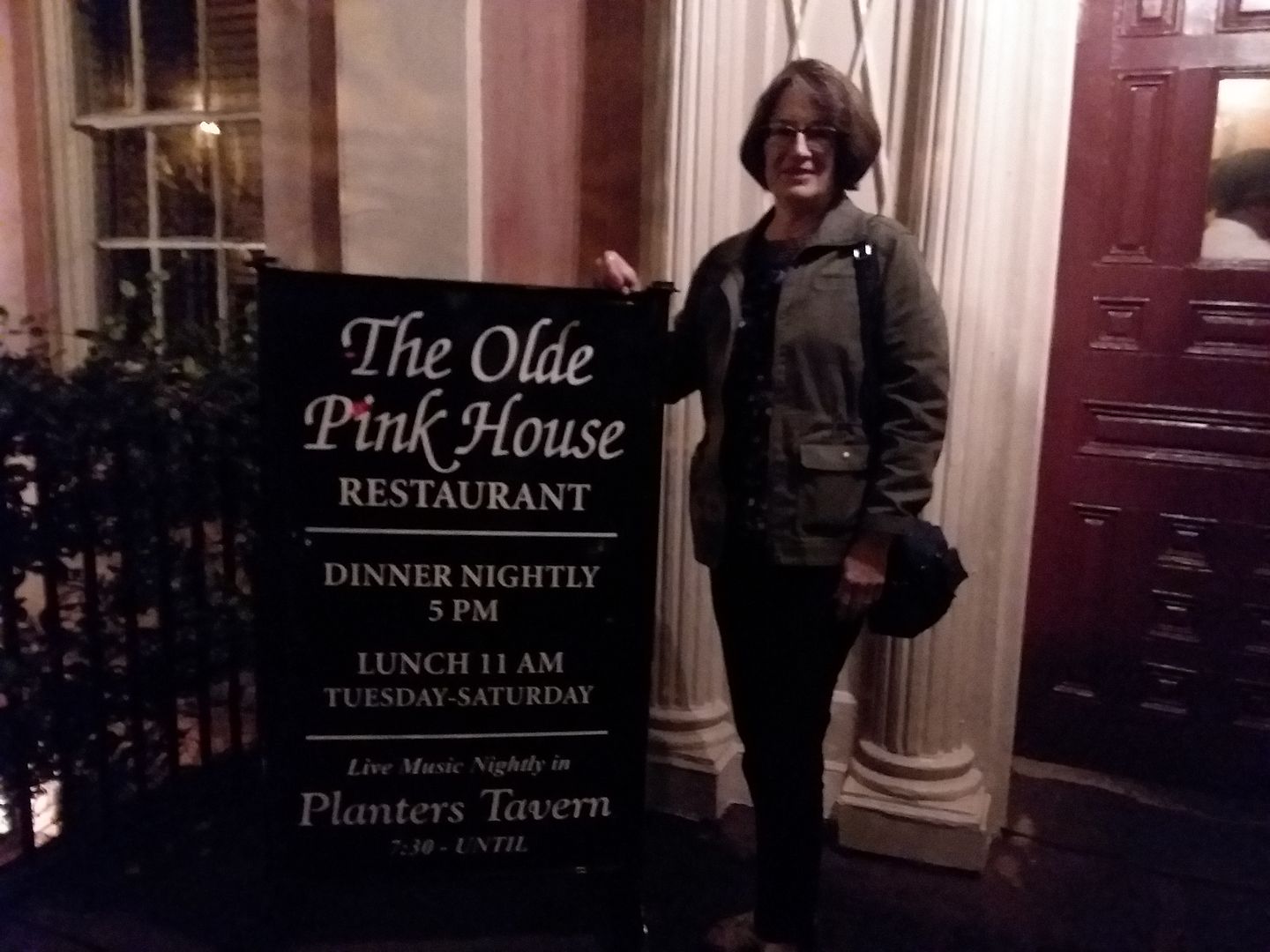 Wrightsville Beach, NC....very nice town.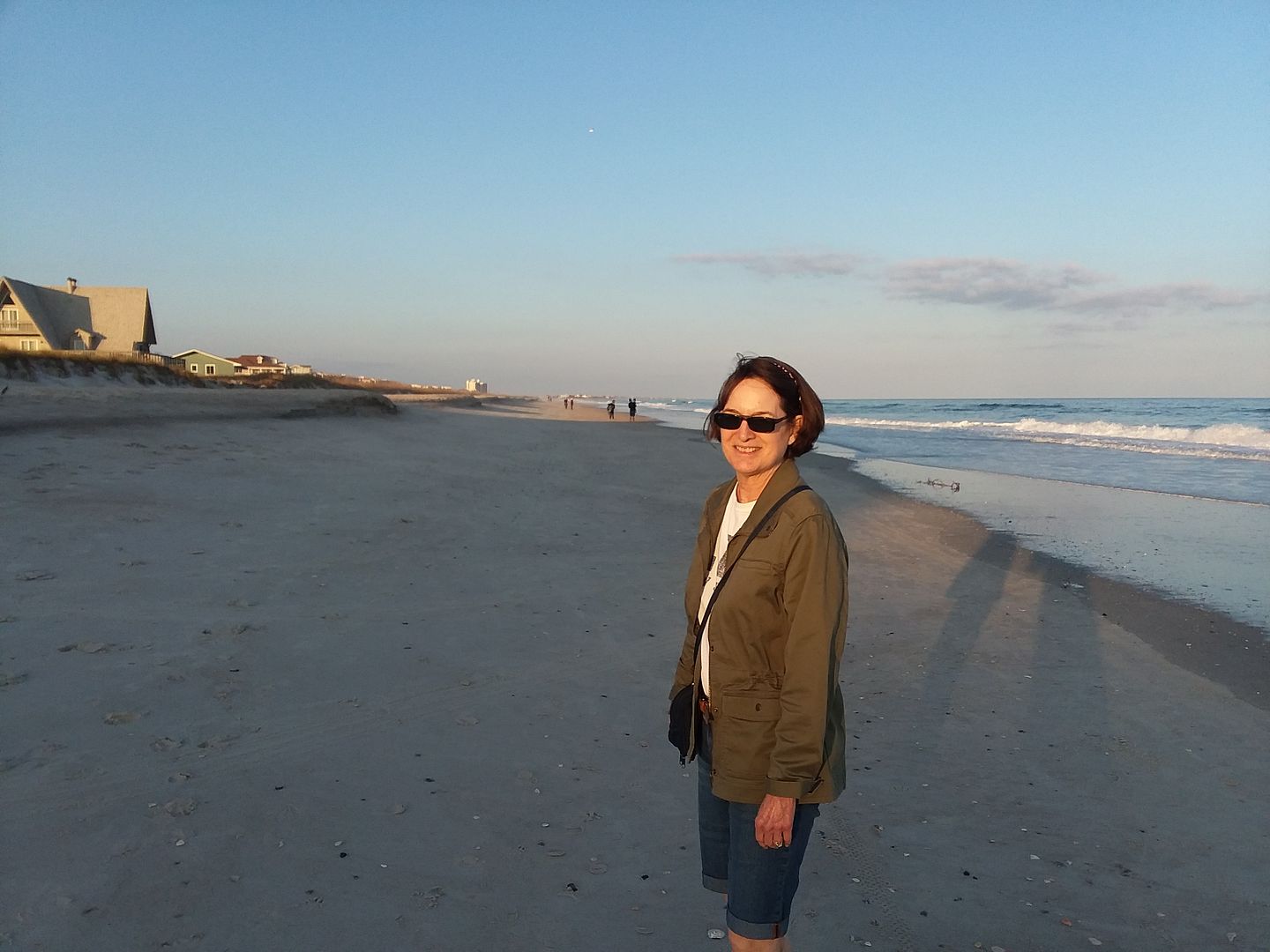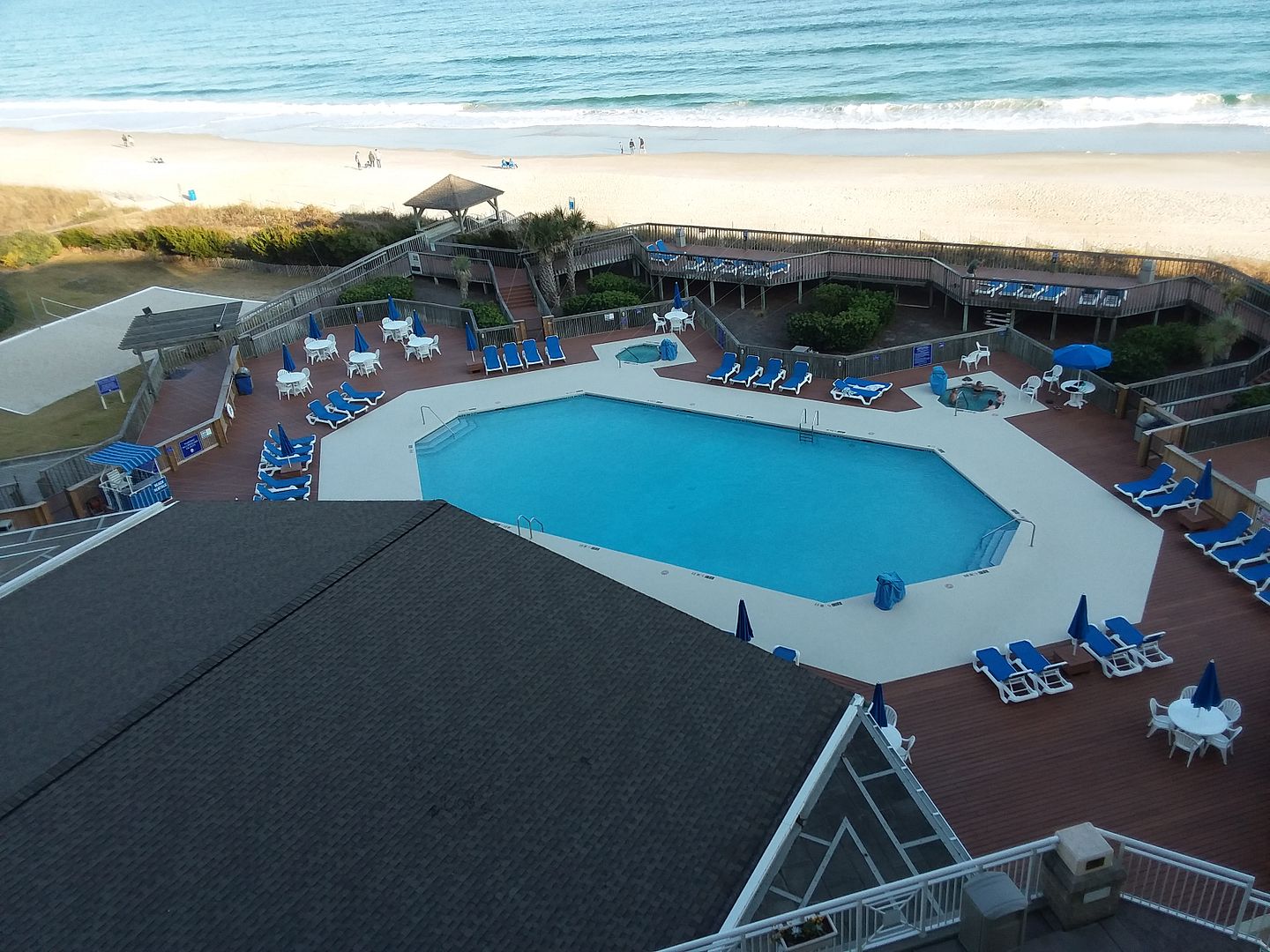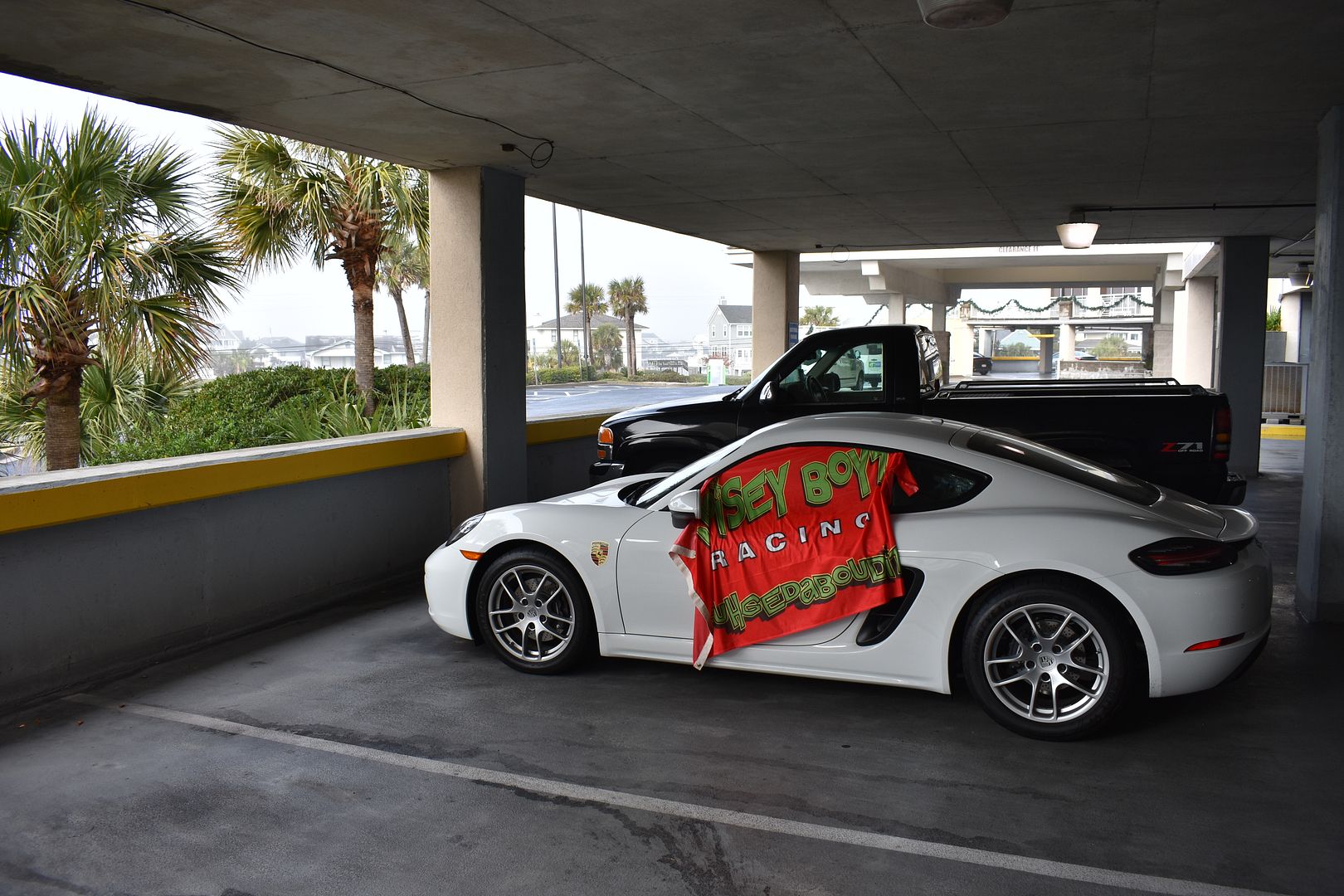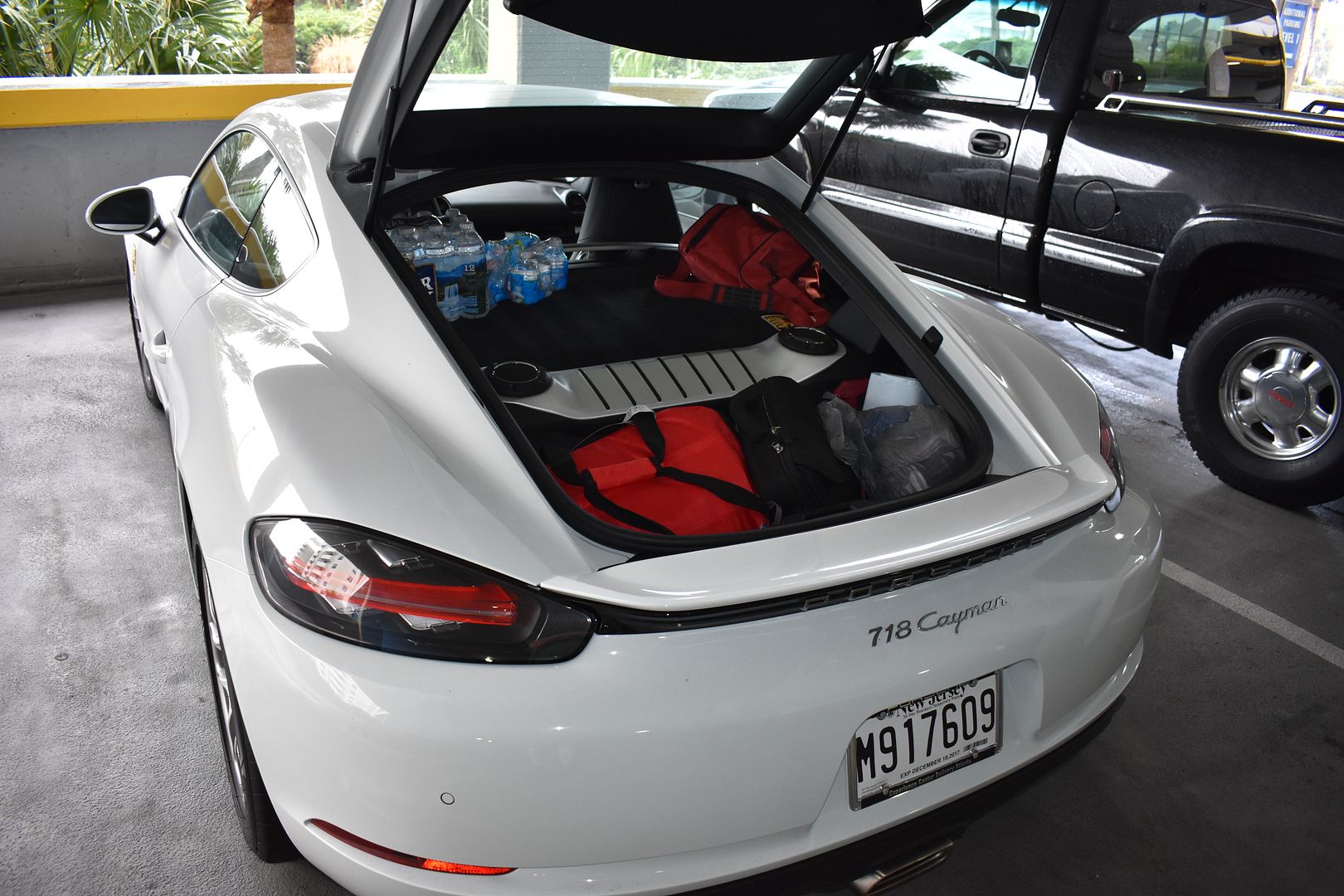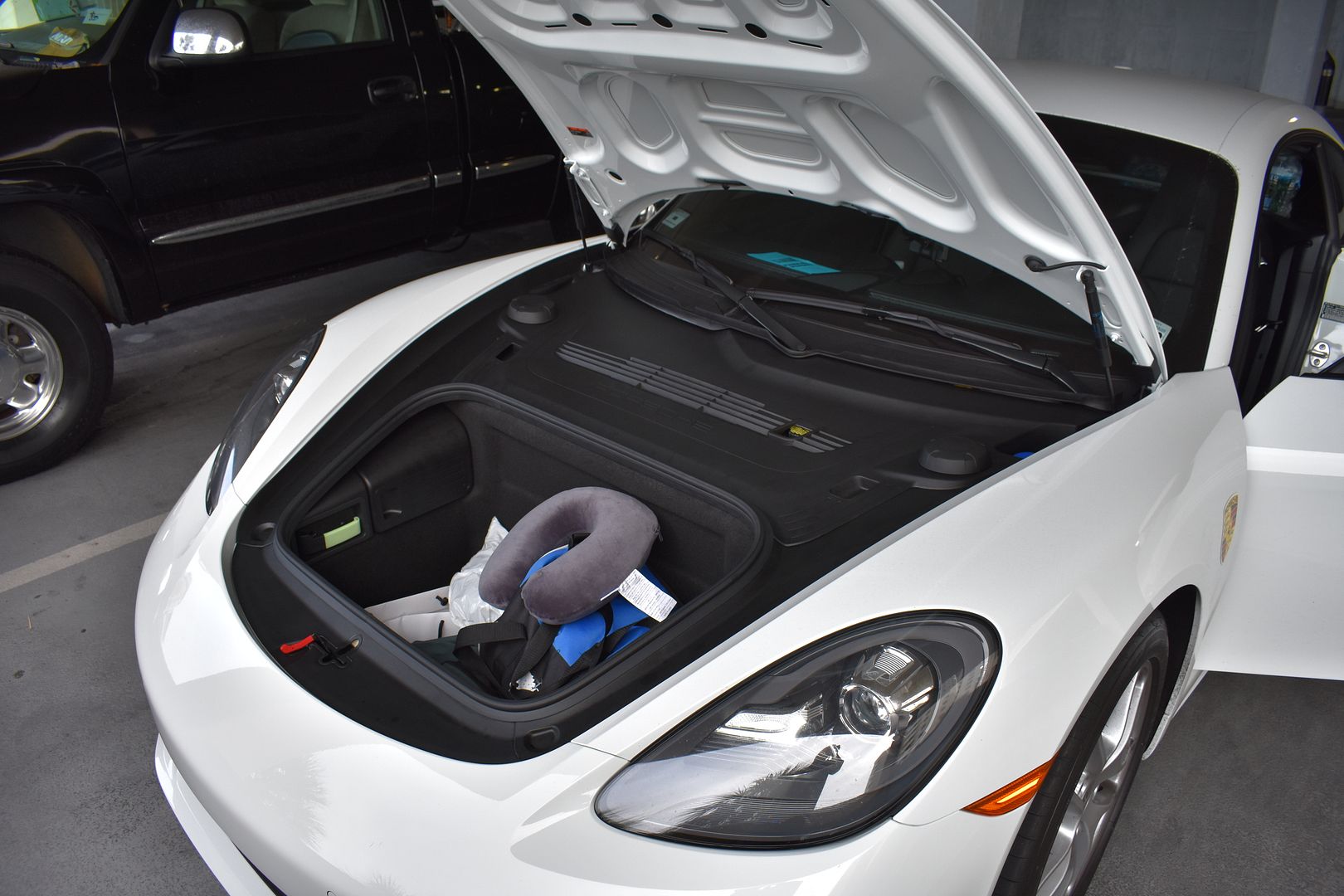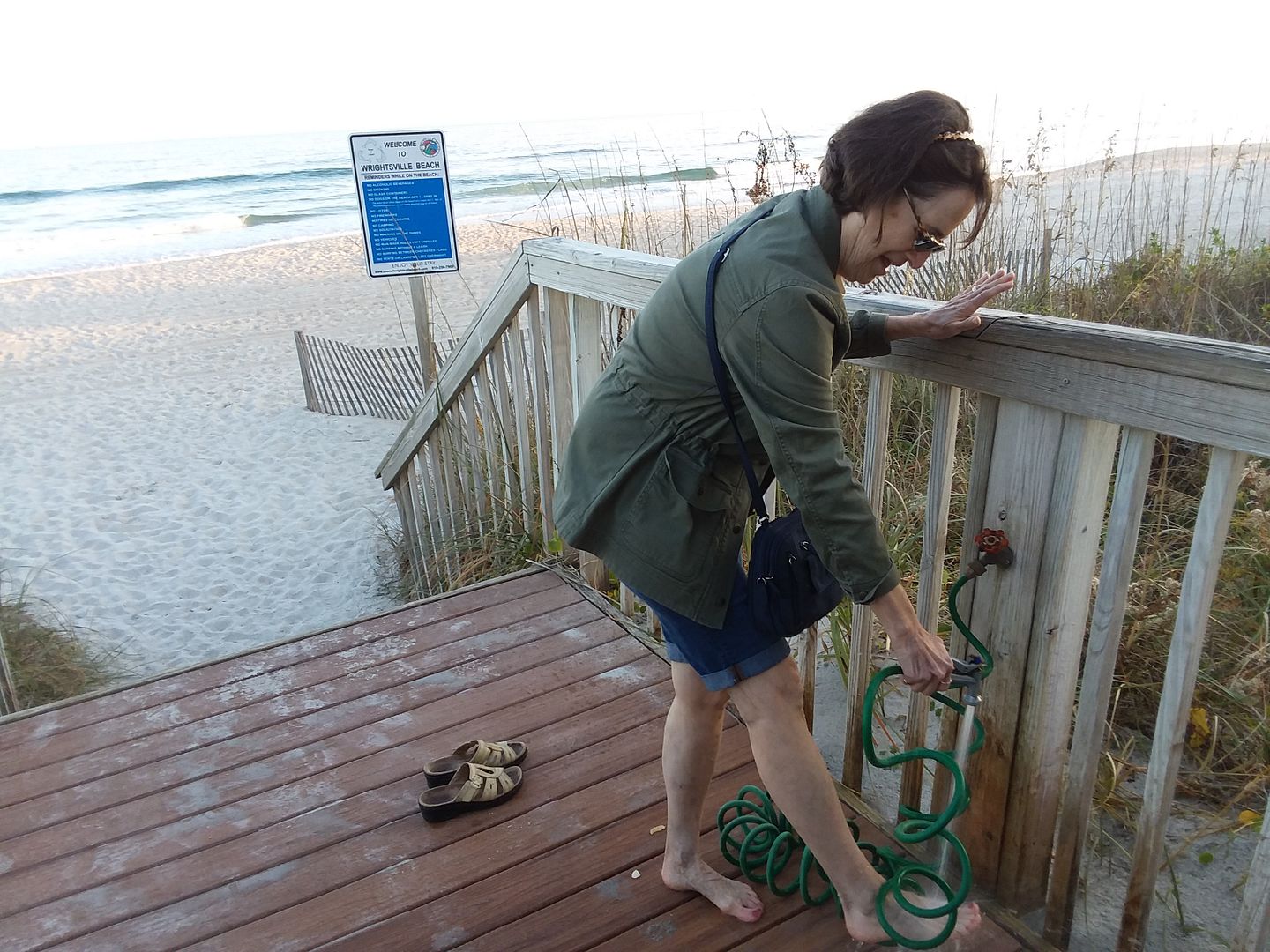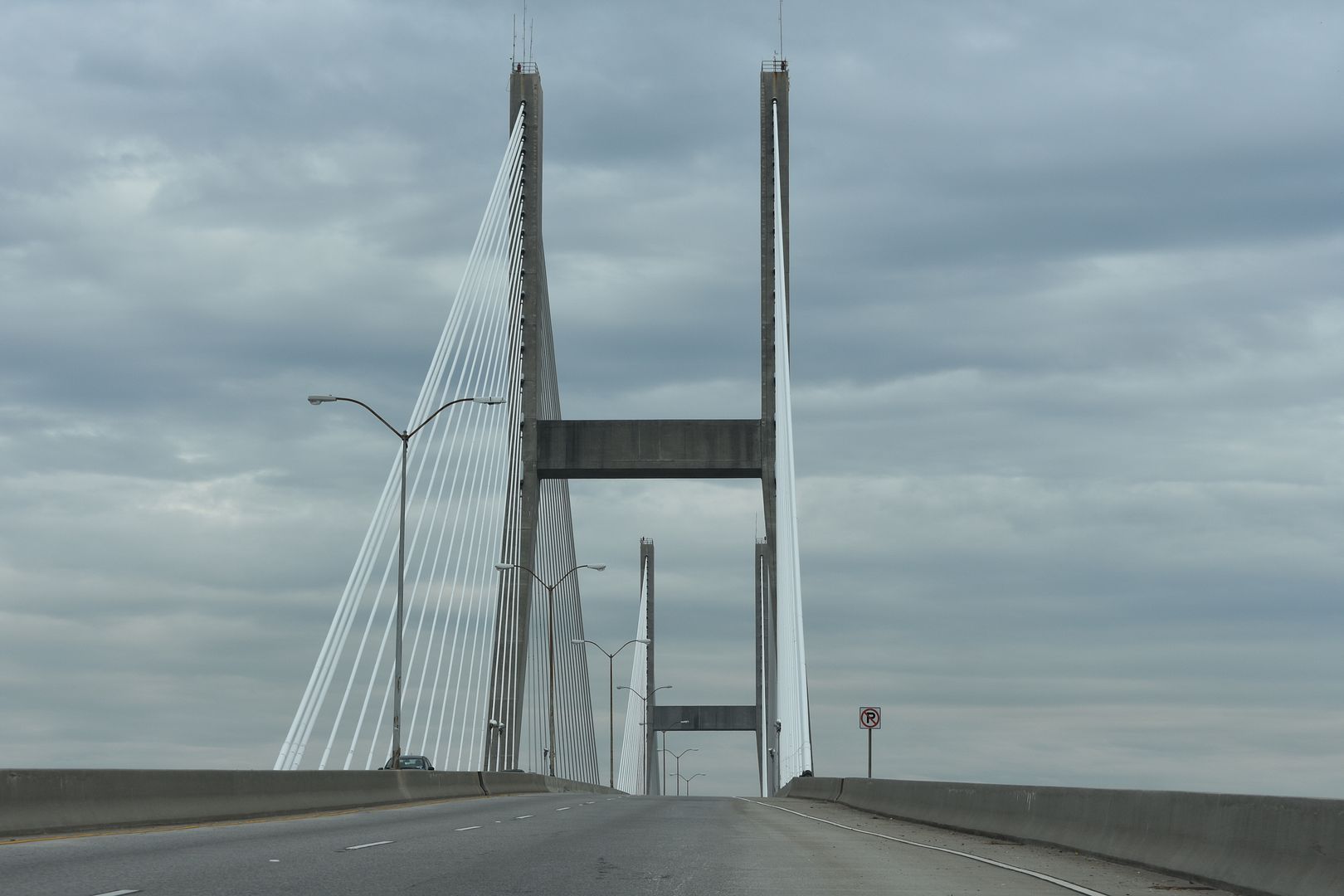 Wilmington, NC historic area.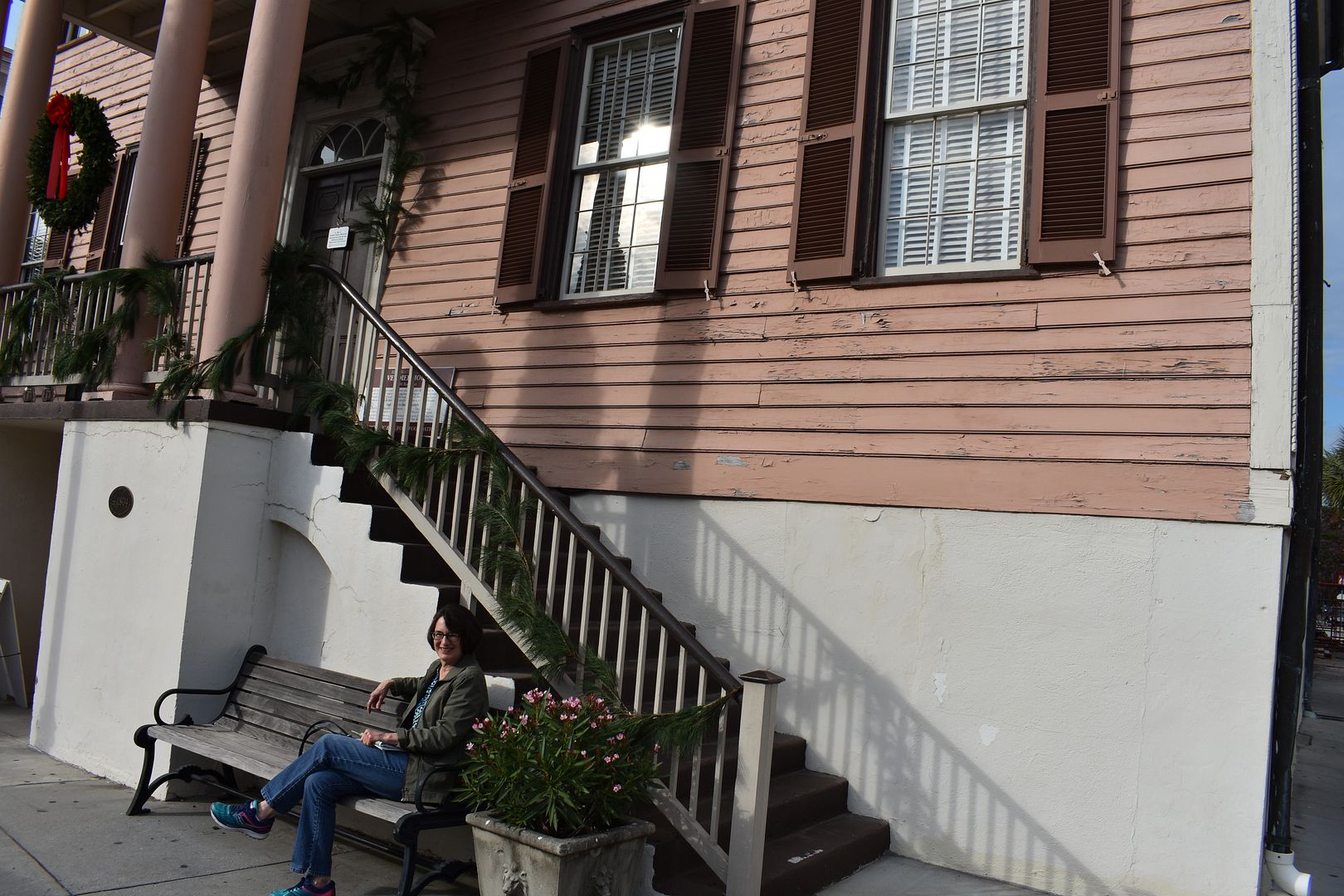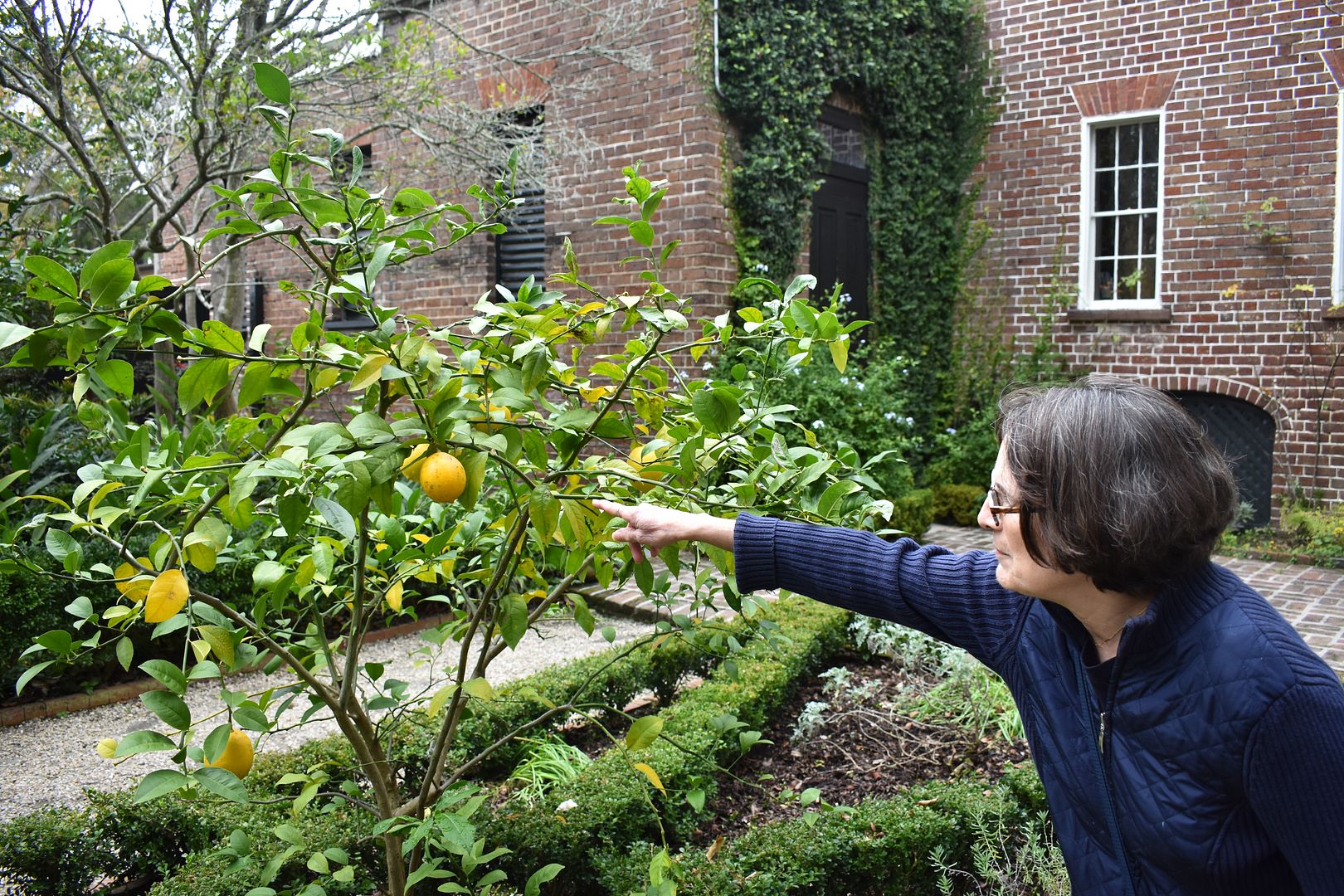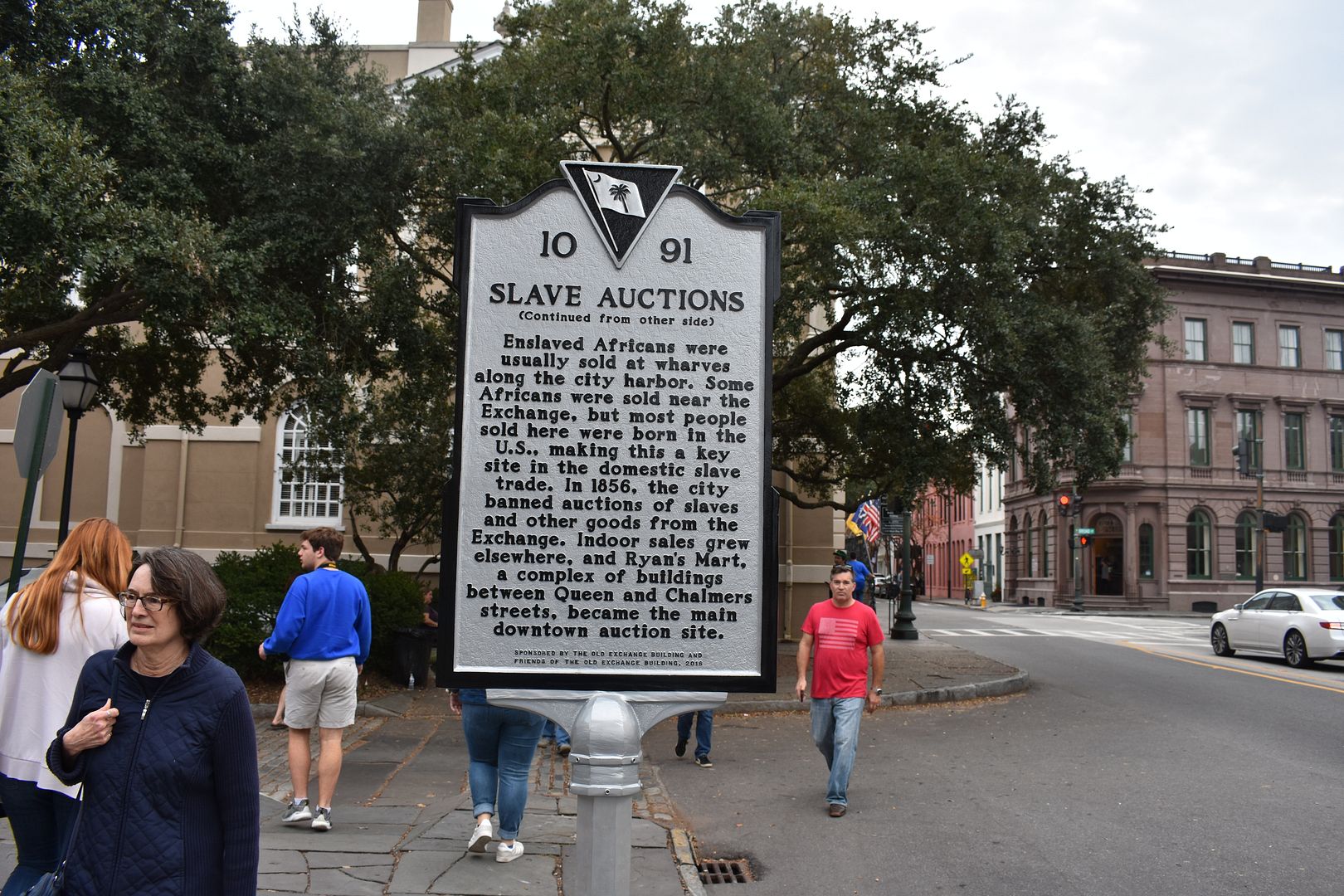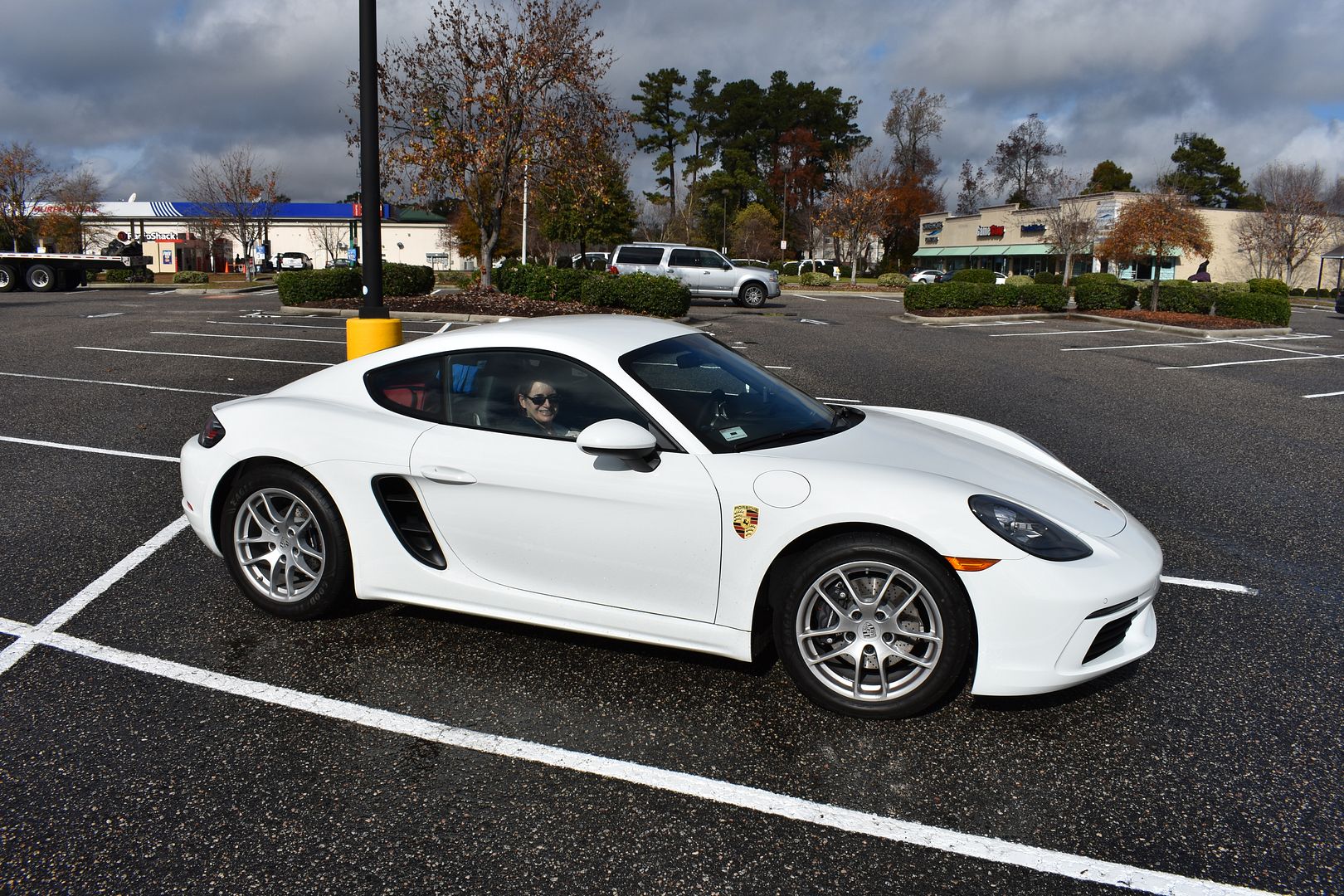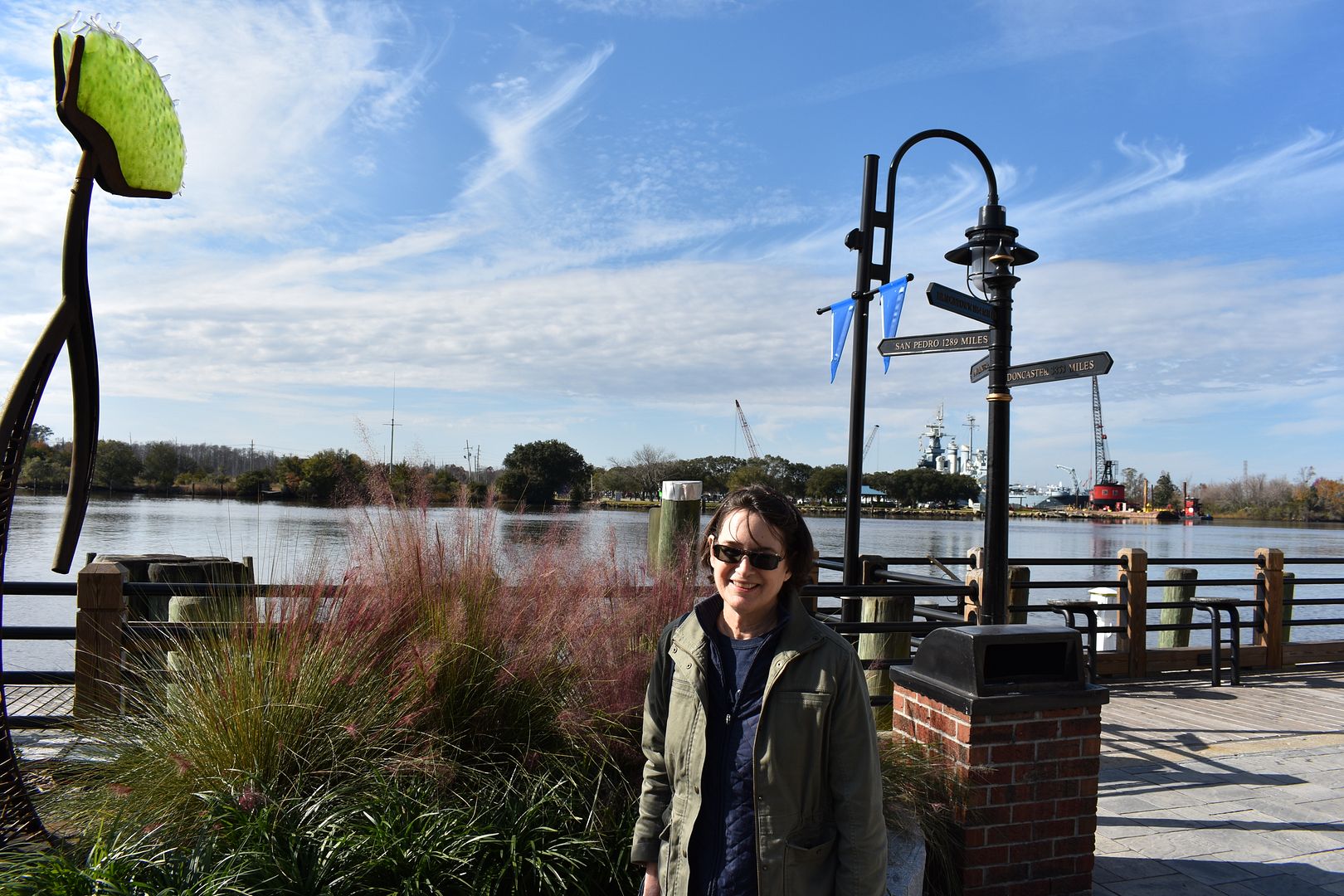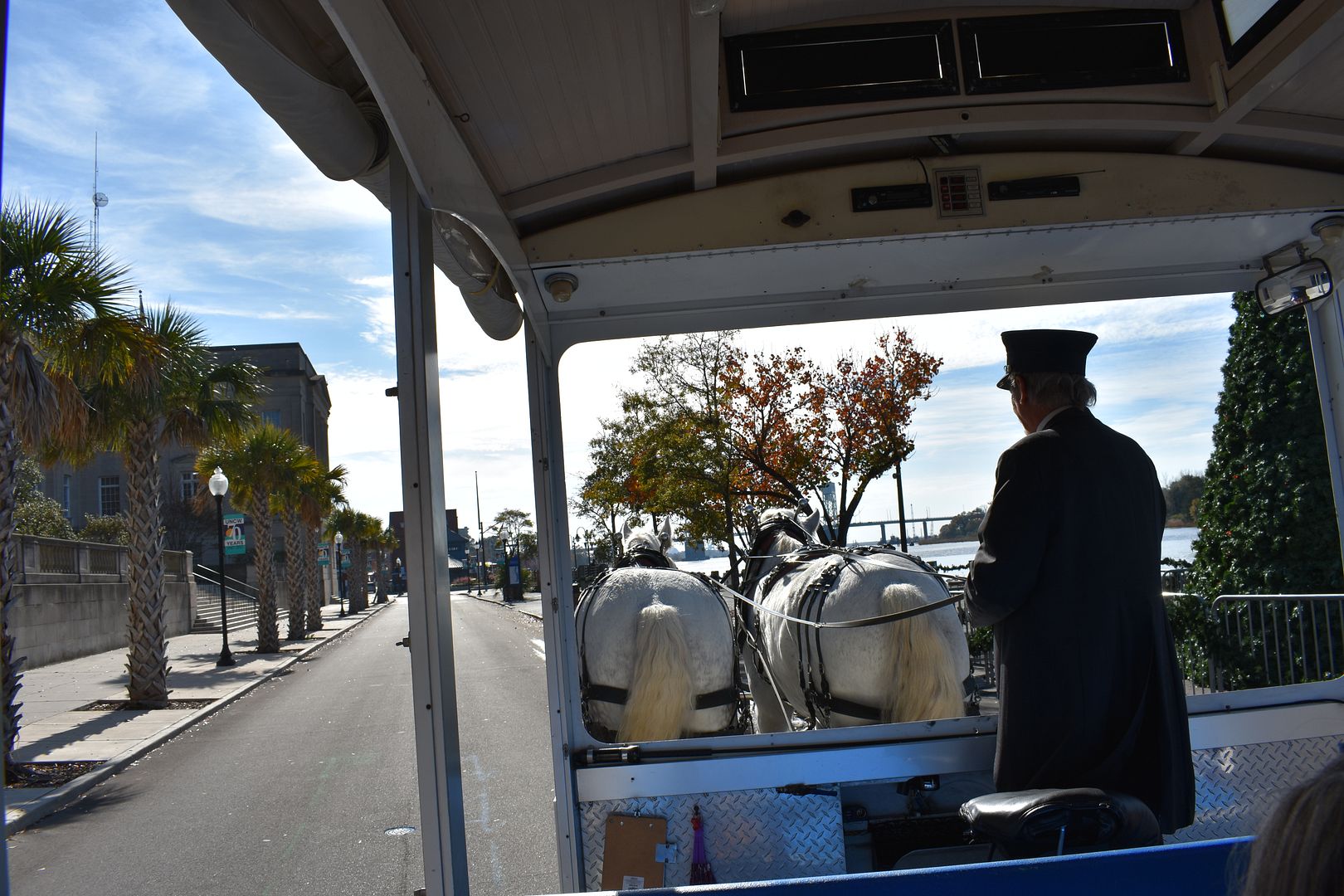 Outer Banks, NC.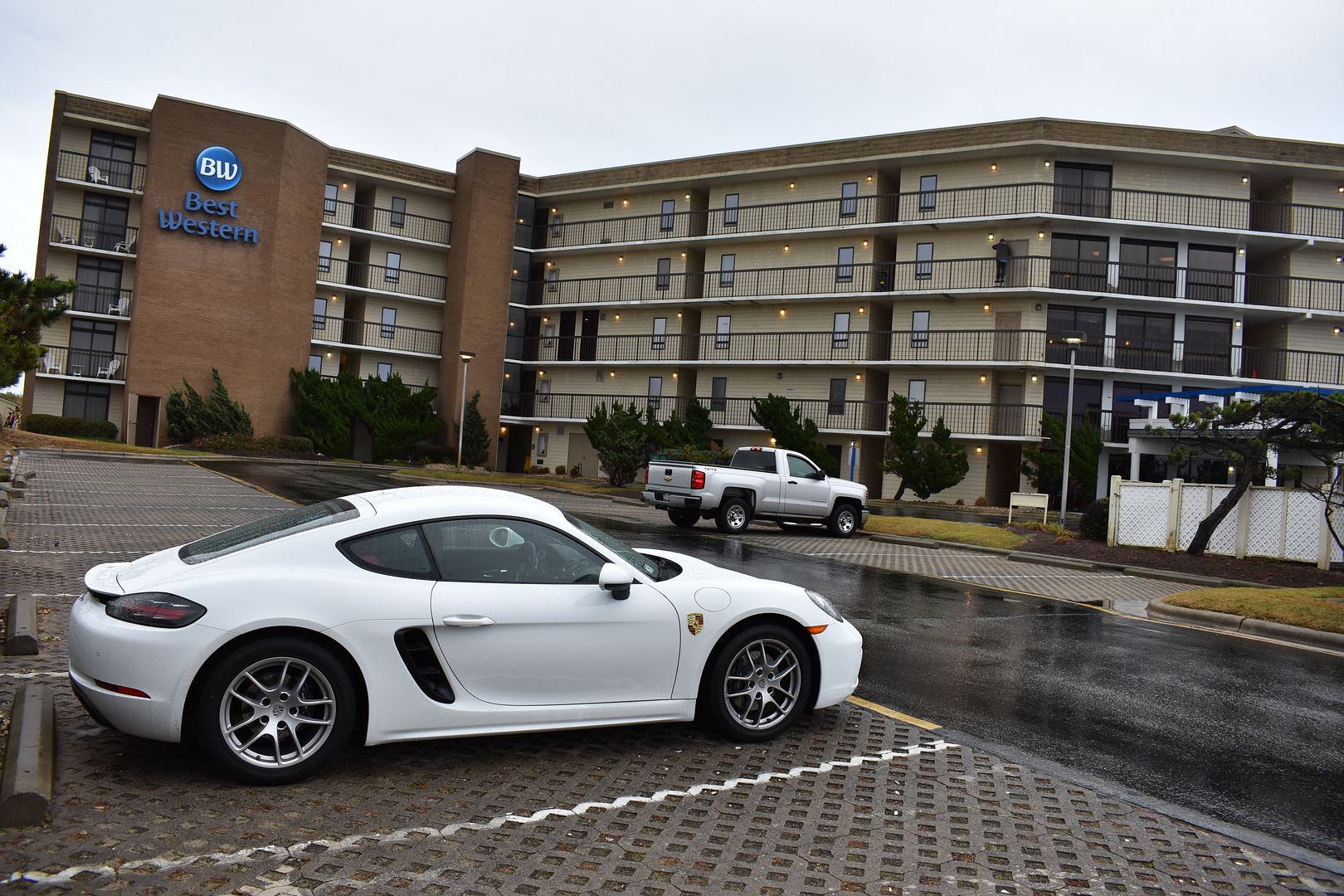 View from out hotel room at OBX. This is Kill Devil Hills.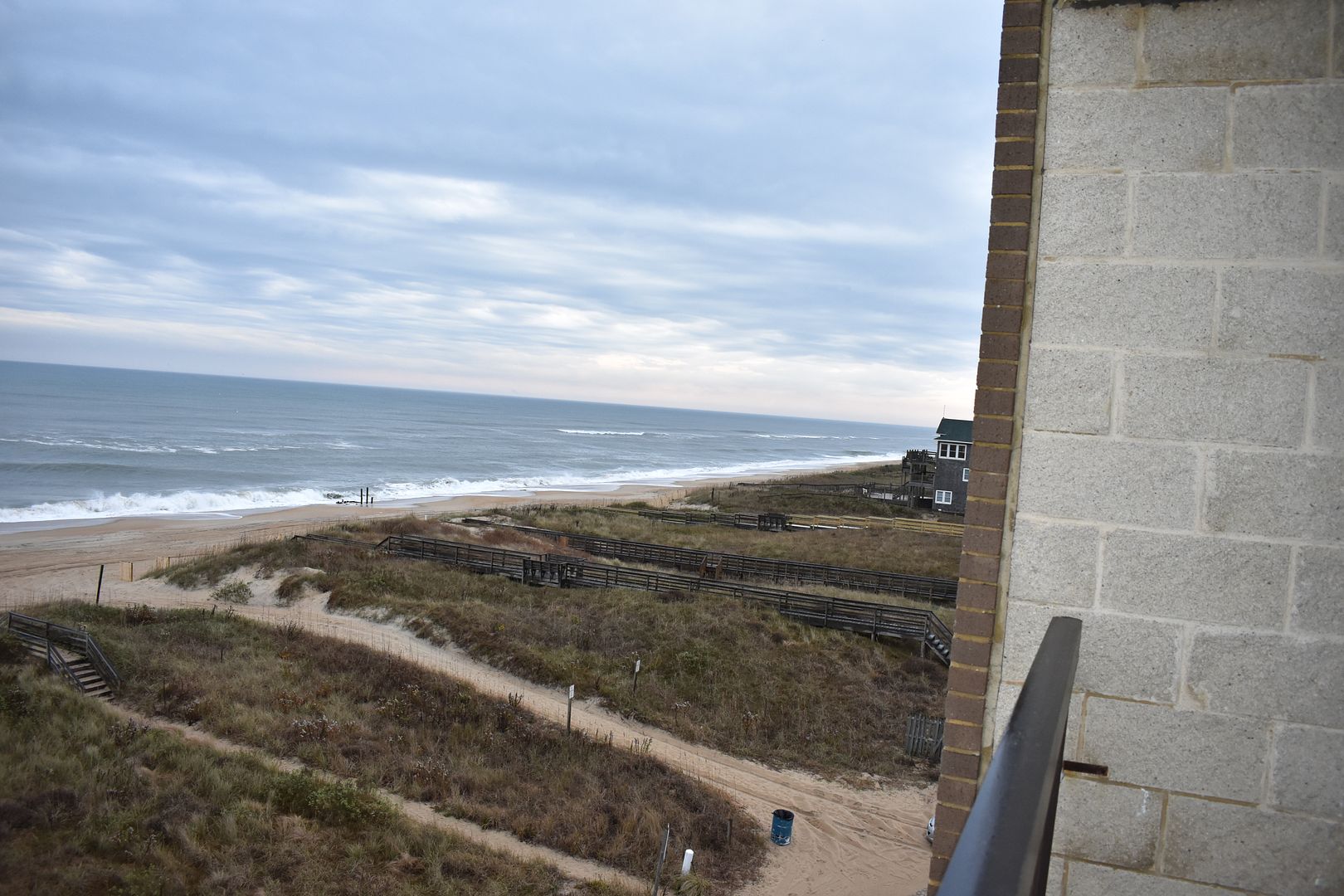 View from our hotel at OBX. That's our car in the foreground and the Wright Brothers monument at Kitty Hawk in the background.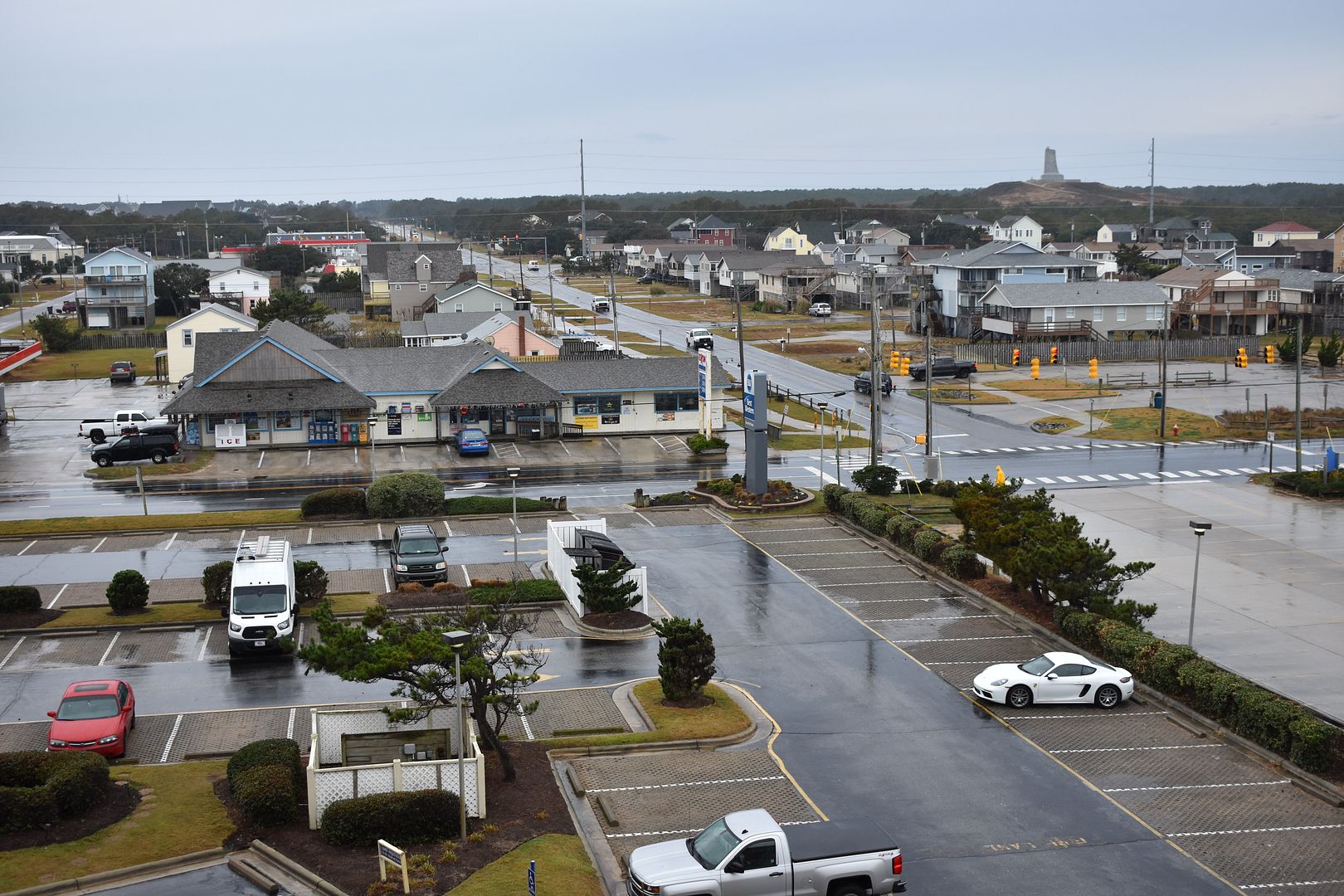 Heading home to NJ via one of the bridge/tunnels along the way.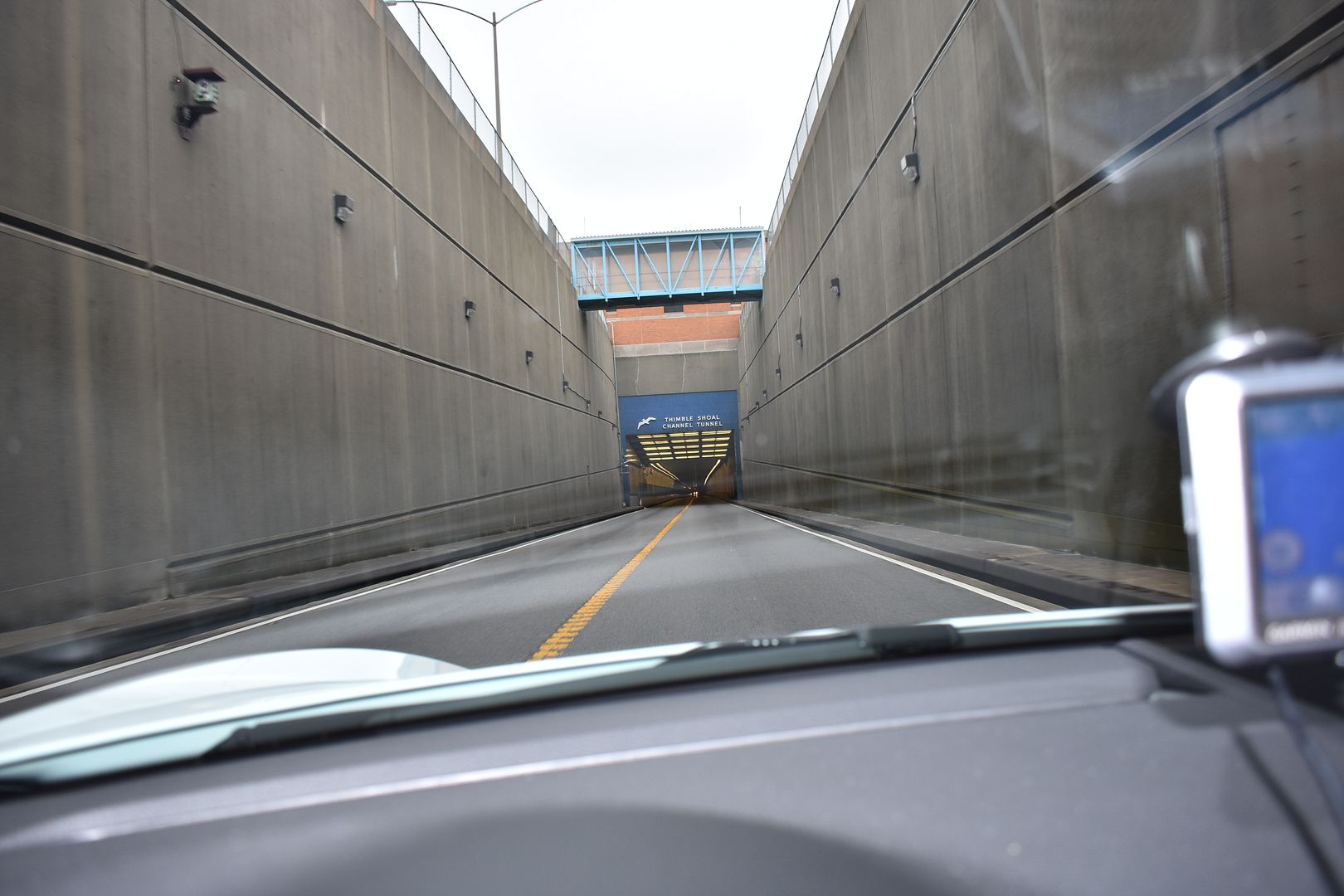 On the second-to-last day of this trip, Linda tripped and broke her wrist in North Carolina. The trip was great but this wasn't exactly how we planned to end it. The good news is that the break is "clean" and non-displaced so she should heal in less than 8 weeks.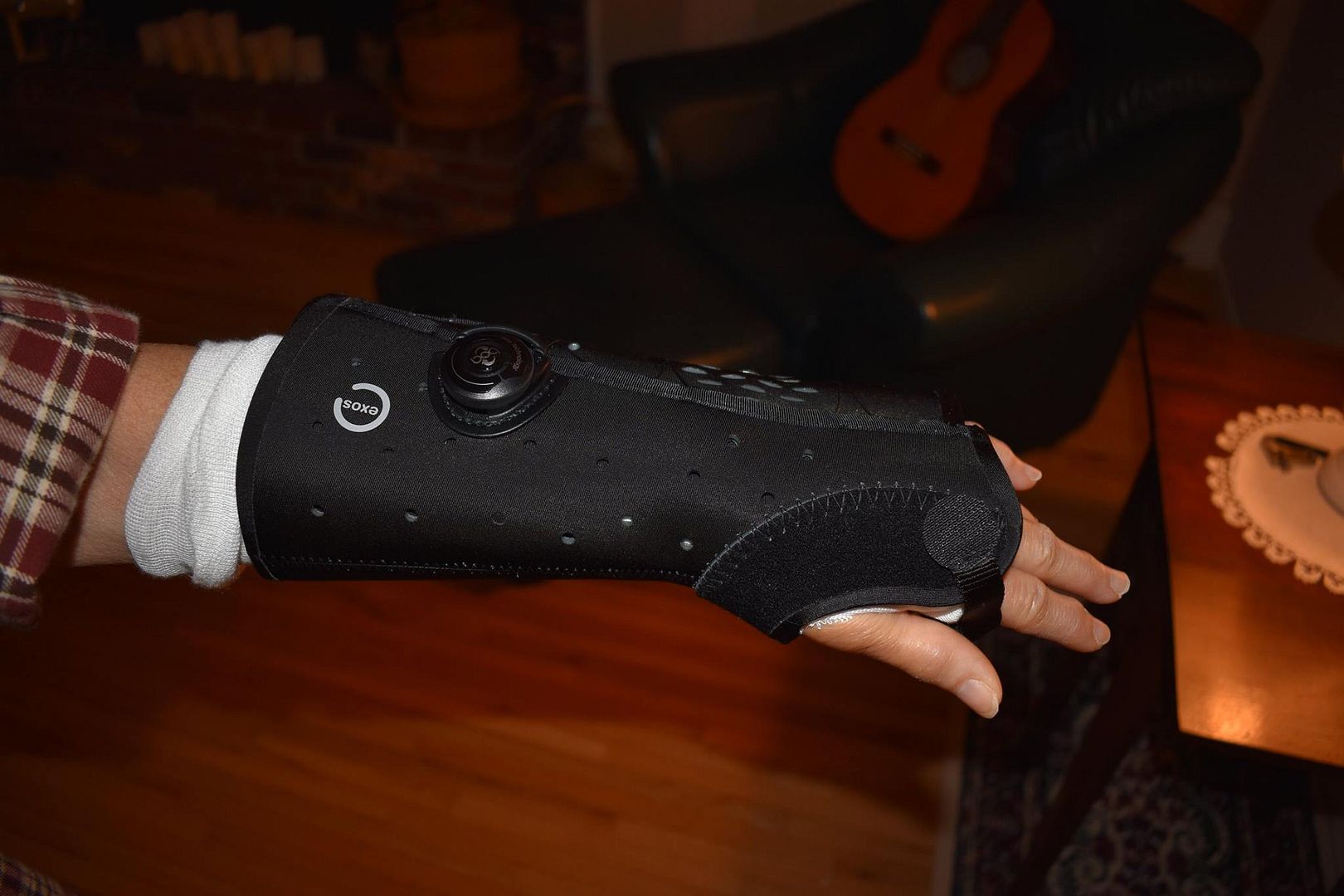 _____________________________________________________________

~~Here's an in-car video from my vintage MG....in this case, mostly involving me chasing Dr. Bill Schwartz in his Porsche 356 (slide to about 3:30)~~.

_____________________________________________________________

~N. McCabe~Vintage Racing Events - Photos + my in-car videos.

_____________________________________________________________

~Pictures from my early days in motorsports (late '60s / early '70s).

_____________________________________________________________