Vintage Racer Group (VRG) At Watkins Glen-Oct 2009
----
Note: There are many pictures on this page. This site is a "free" site with "limited bandwidth". If some of the pictures do not appear (or you get "red Xs"), hit the Refresh Button at the top of the page or the "F5" key at the top of your keyboard. Also, you may wish to wait a bit and try later if the problem persists.
All captions and comments refer to the picture *below* them.
Weather didn't cooperate for the entire weekend but we did have a day of decent racing. Even with the cold and rain there were some Gorgeous Fall Colours.
~~~~~~~~~~~~~~~~~~~~~~~~~~~~~~~~~~~~~~
The videos (LINKS BELOW) was taken from Spridget #909 using a "Flip Video" solid state camcorder. The car would never run above 4500 RPM (or it would "die") so I was nursing it along with 1/4 throttle most of the time. I was also unable to use anything other than fourth gear for the same reason. Turned out to be a fuel pump problem.
To View an in-car Video of VRG at Watkins Glen '09, ~CLICK HERE~
To View a Second in-car Video of this event, ~CLICK HERE~
~~~~~~~~~~~~~~~~~~~~~~~~~~~~~~~~~~~~~~
Fall colours and vintage cars at Watkins Glen. Neat.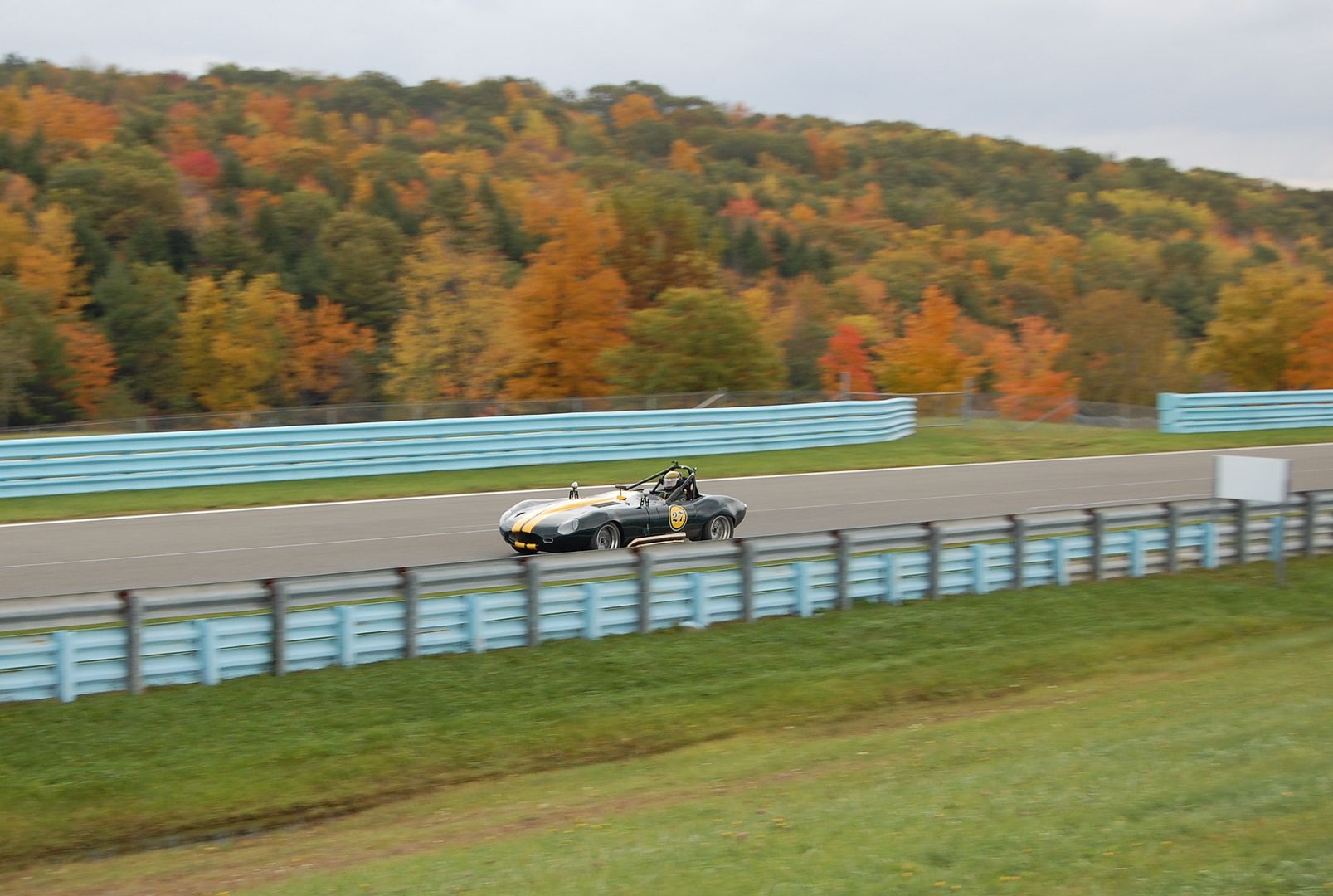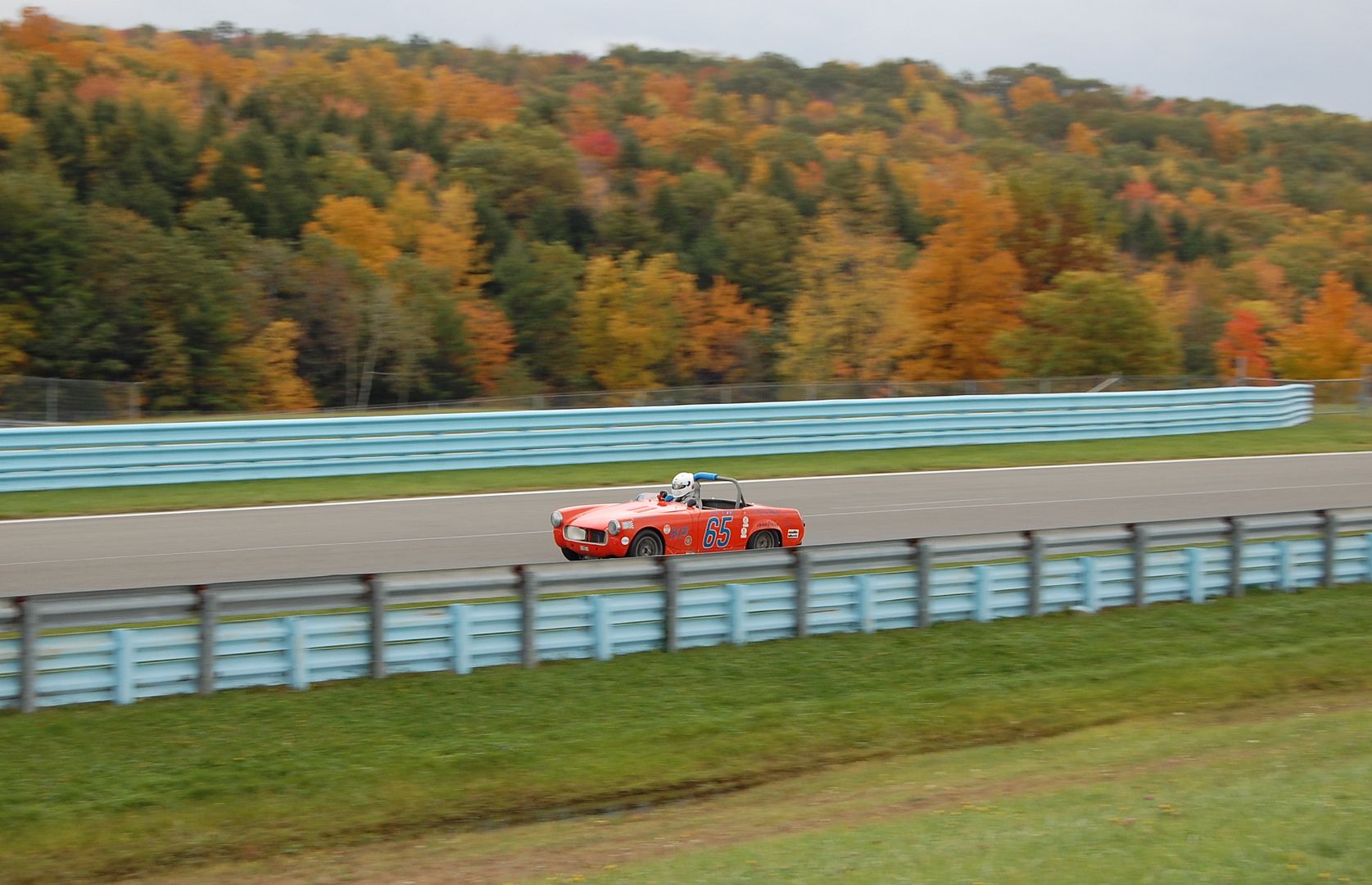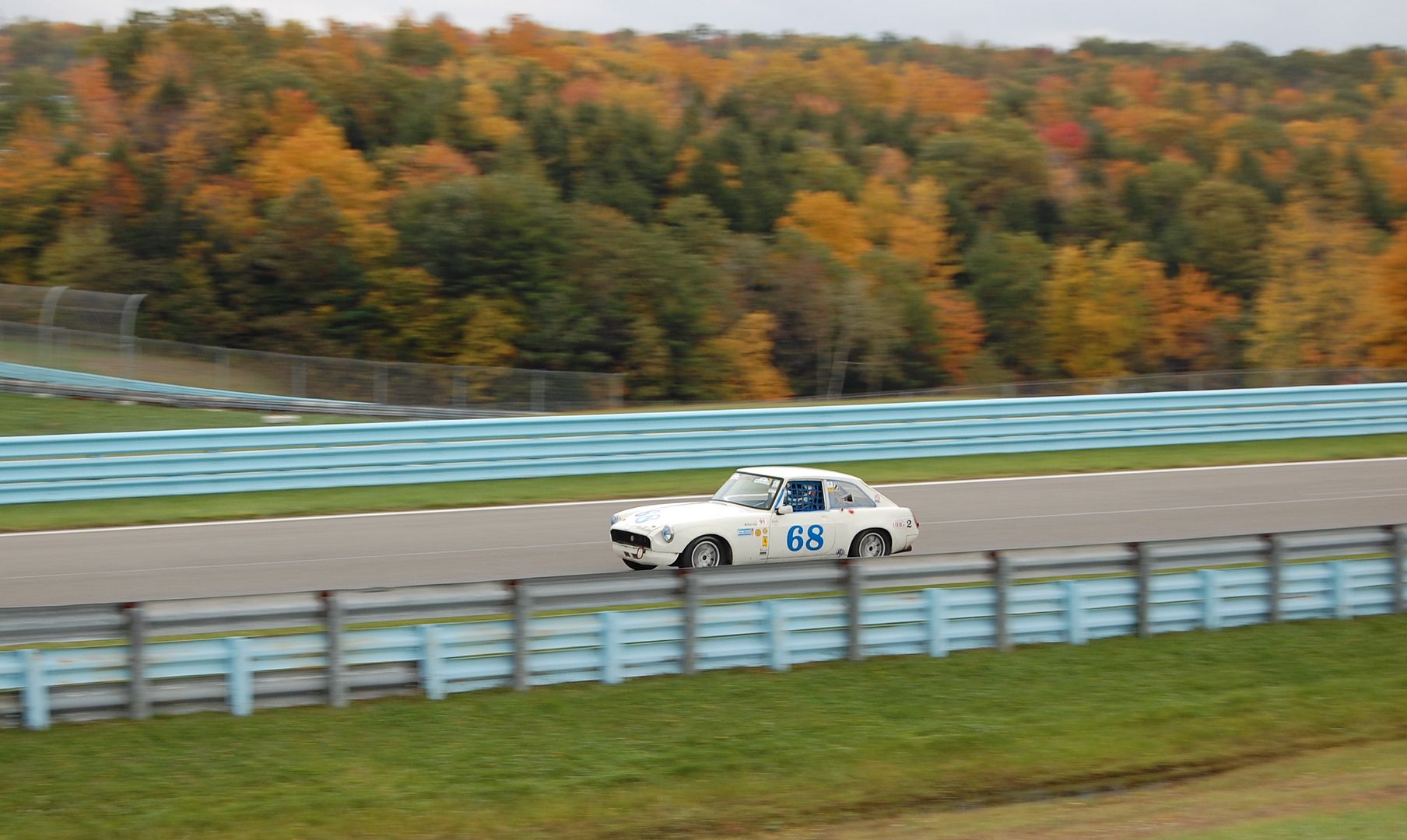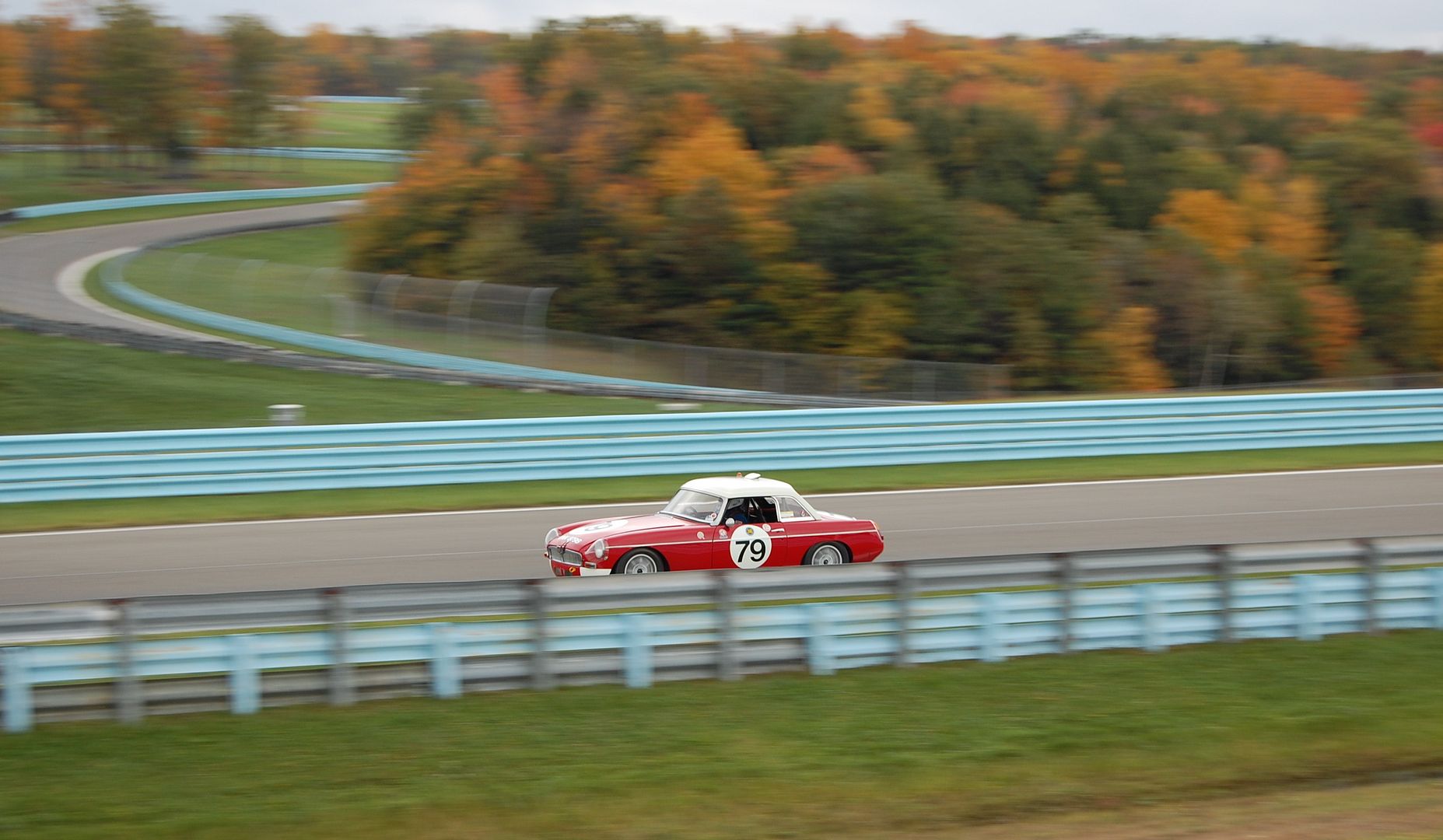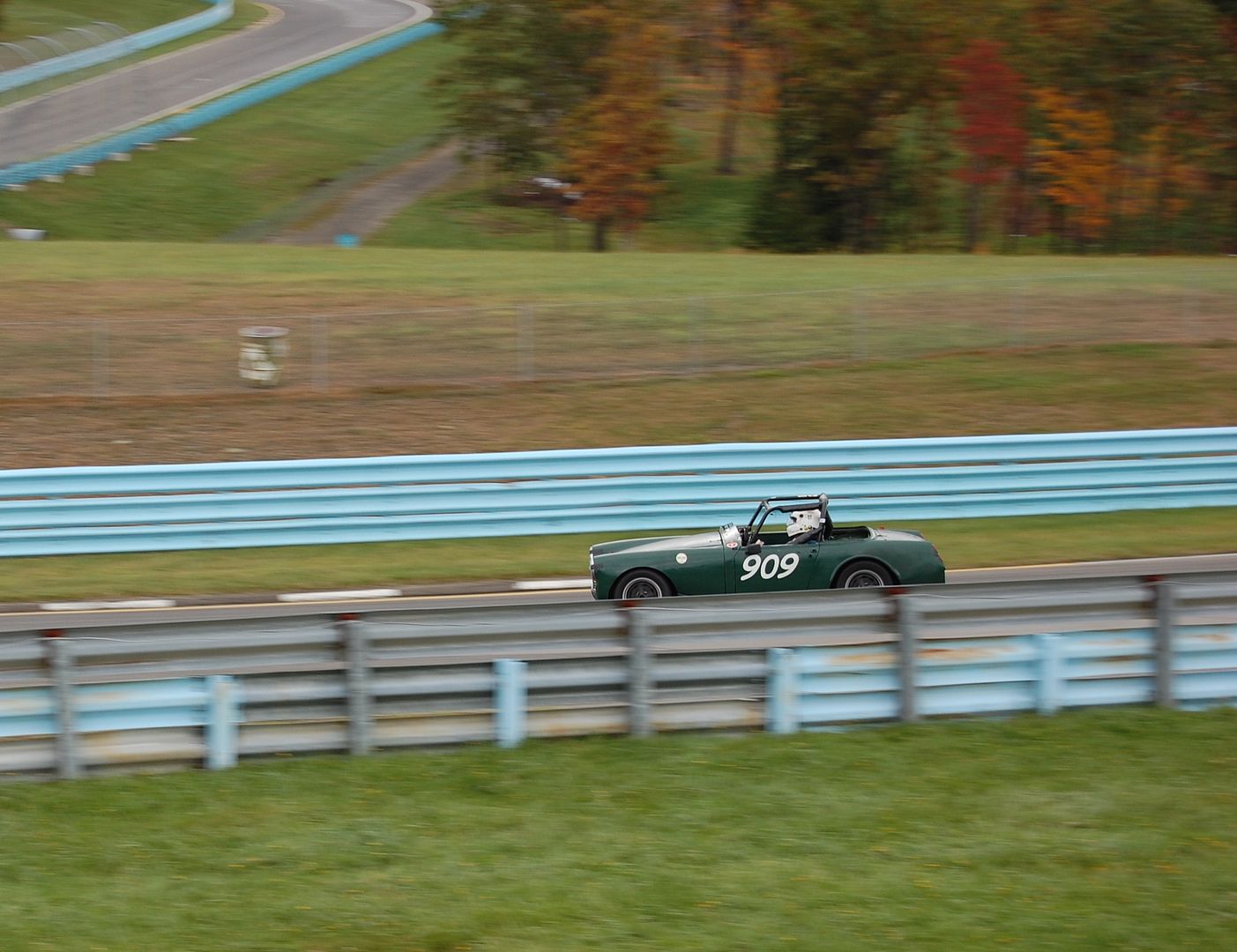 Spridgets waiting......hopefully, not dripping.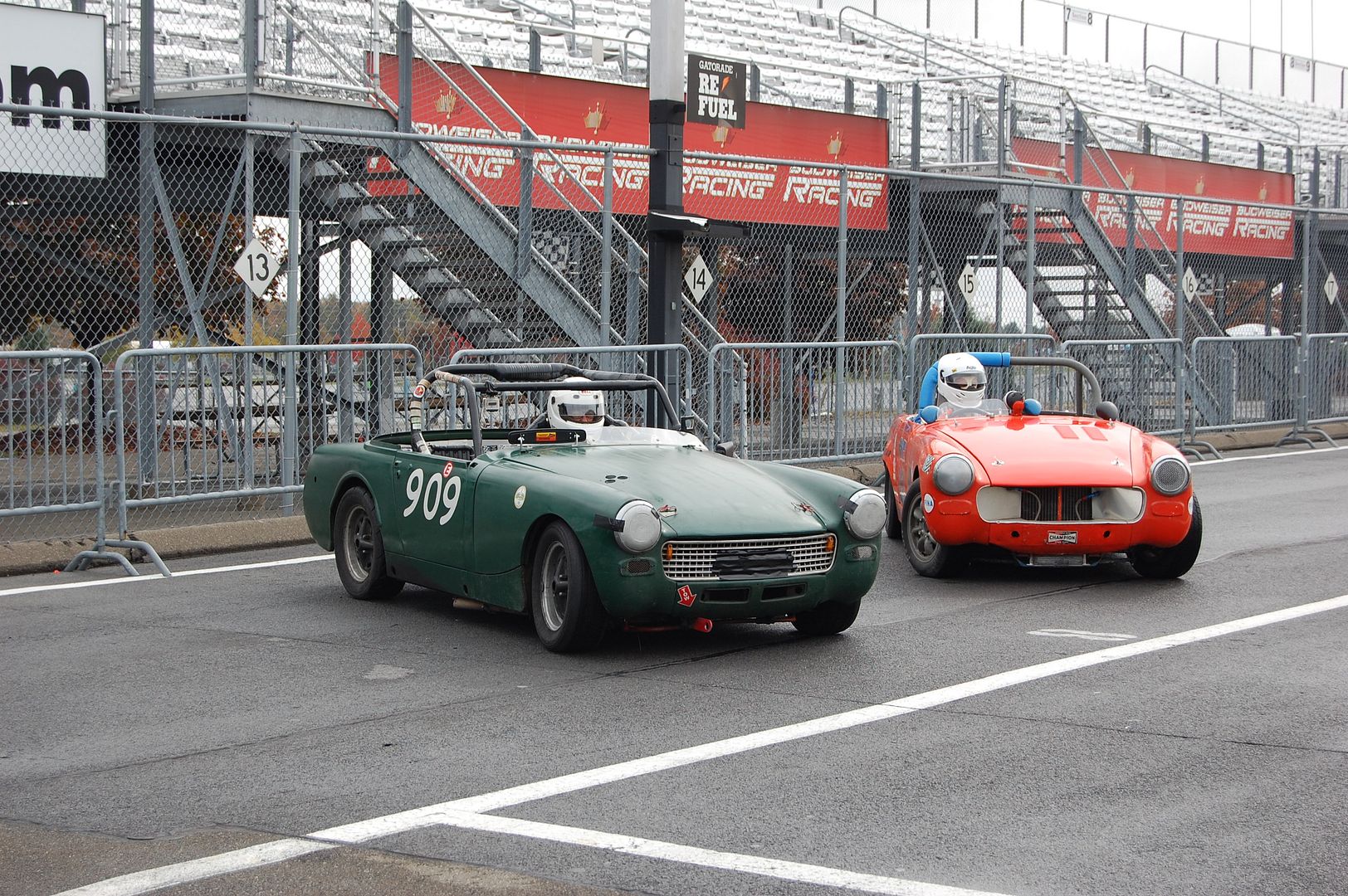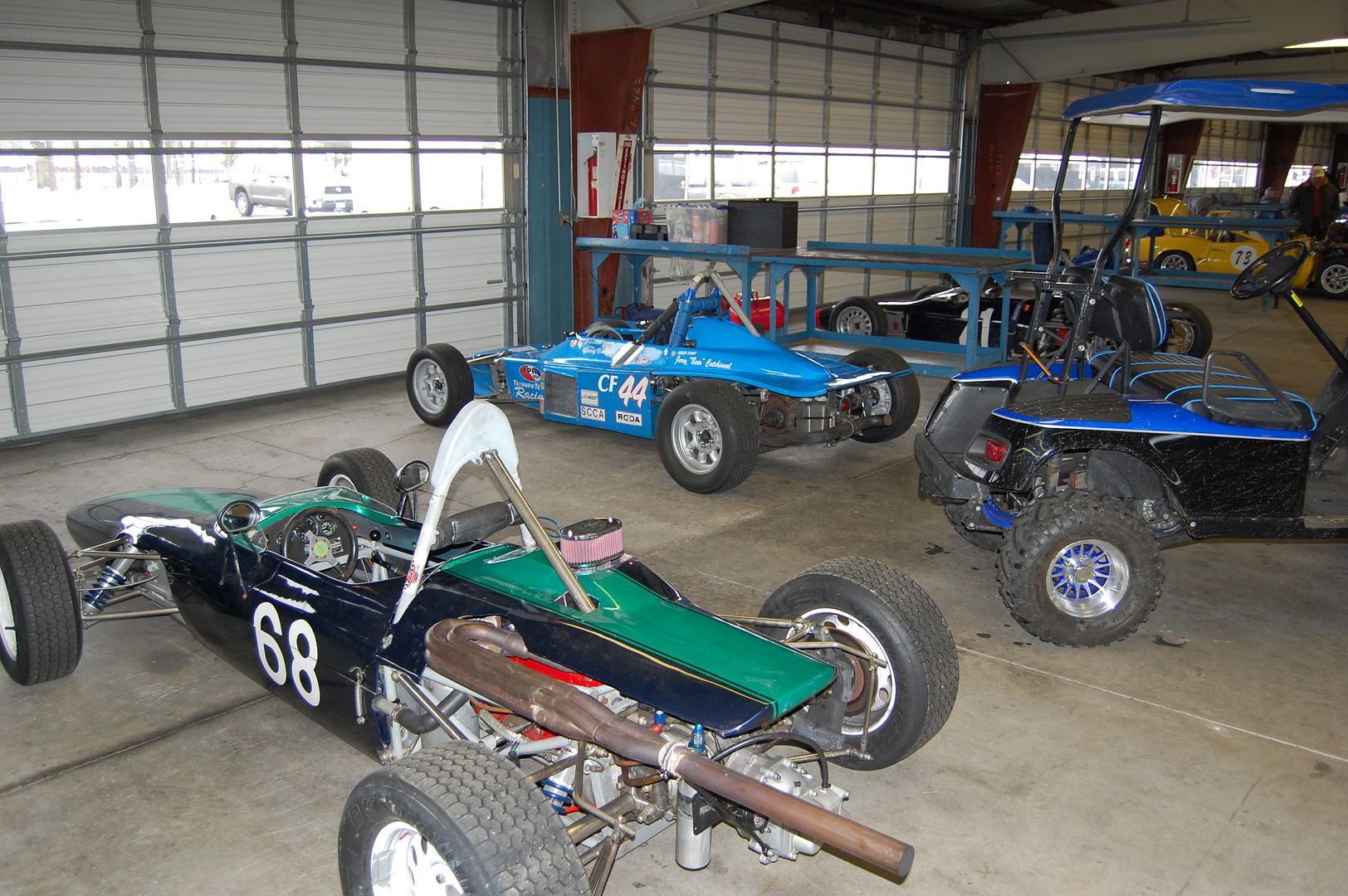 "So two SU carburettors and a Lucas generator walk into a bar......".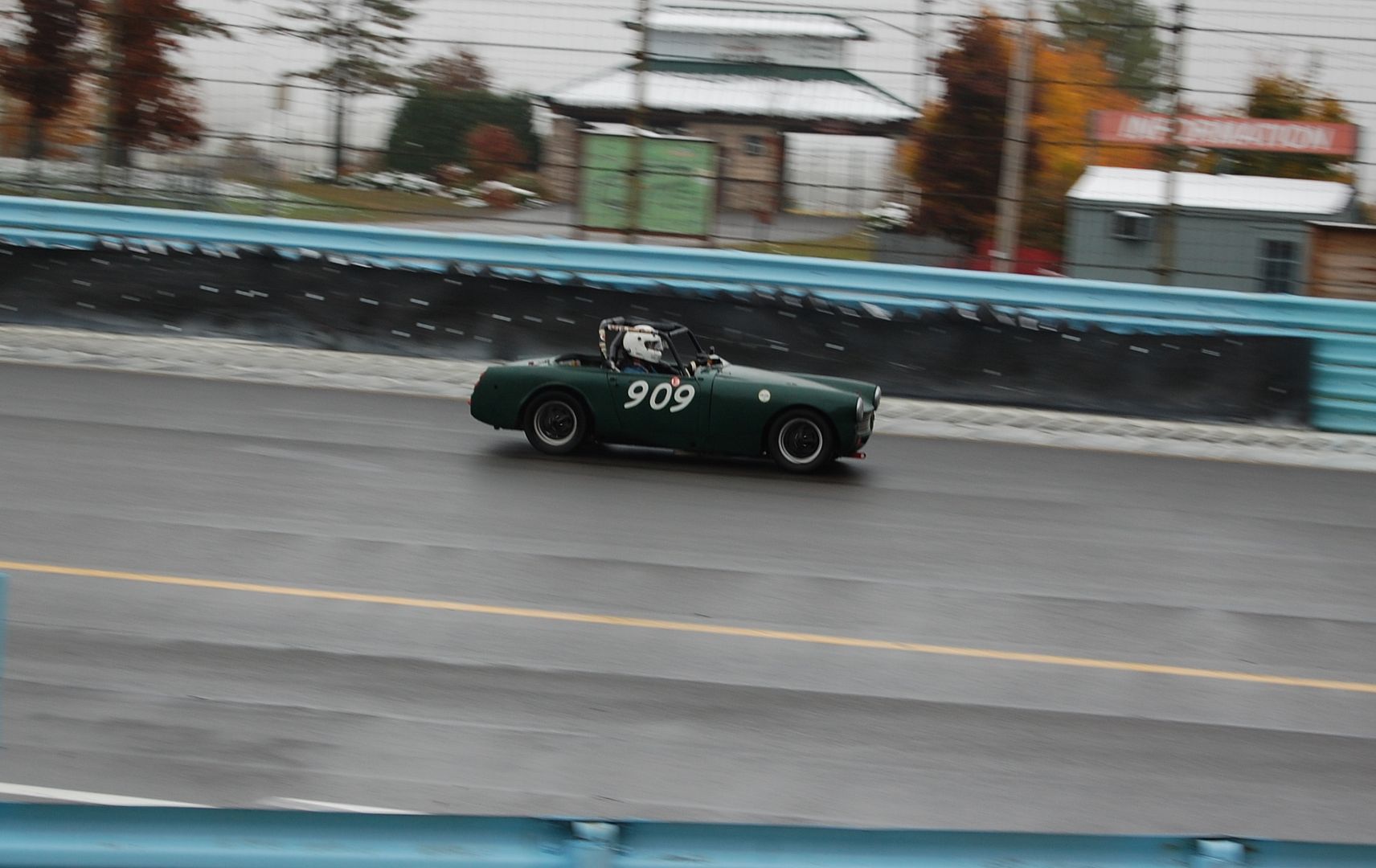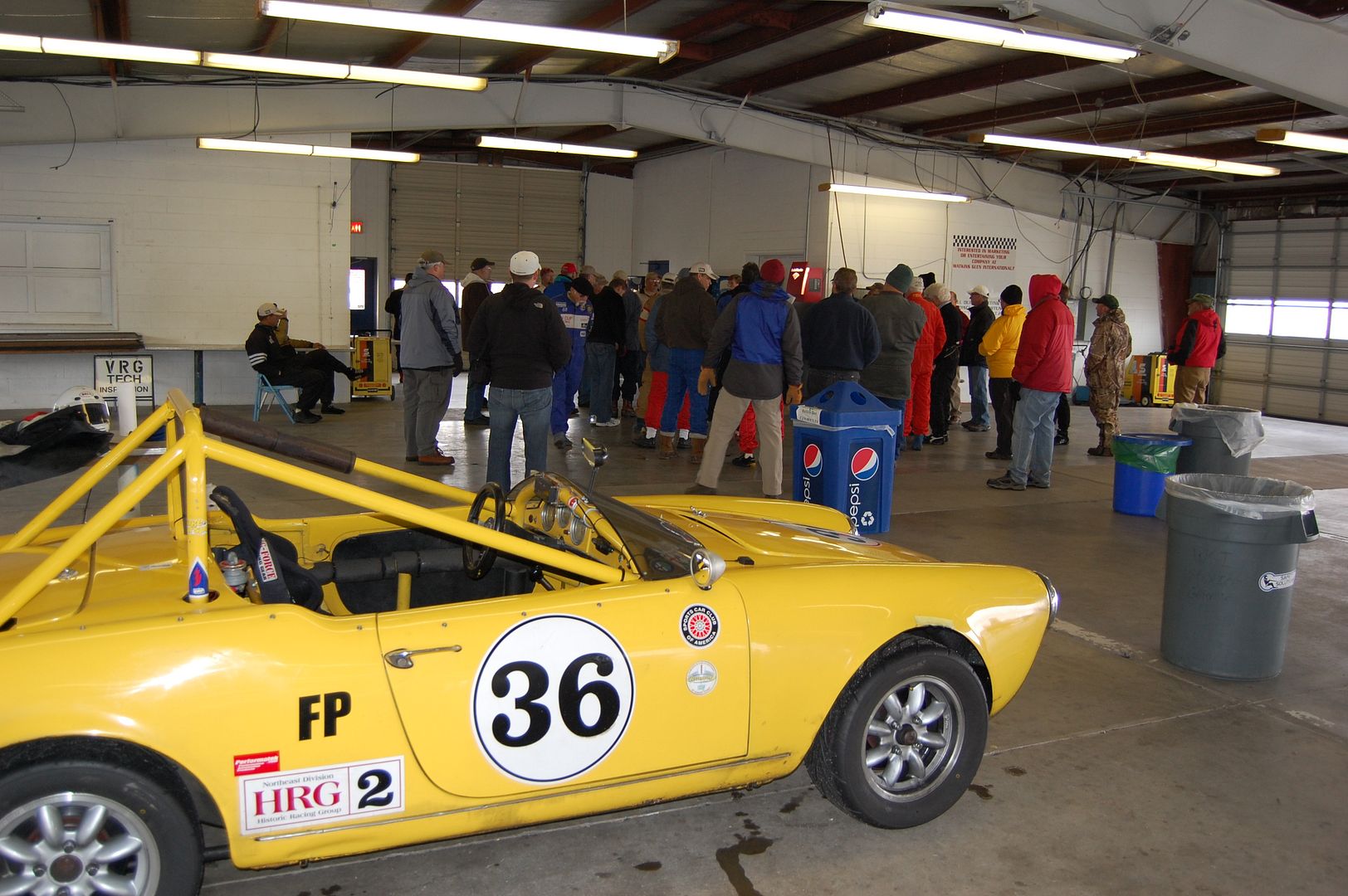 A famous Watkins Glen name.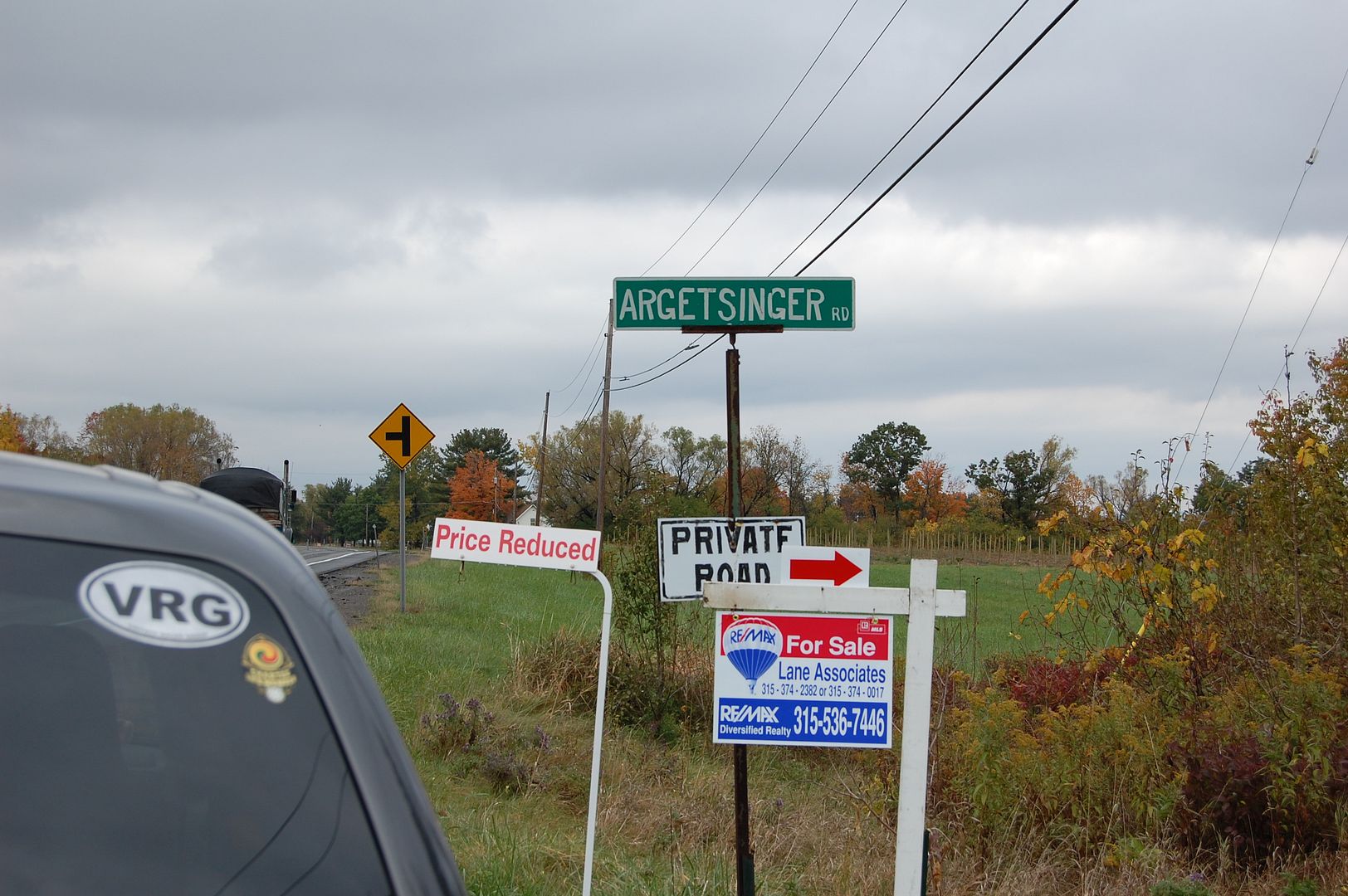 Lots of nice "Bs" in attendance (I have a '69 roadster).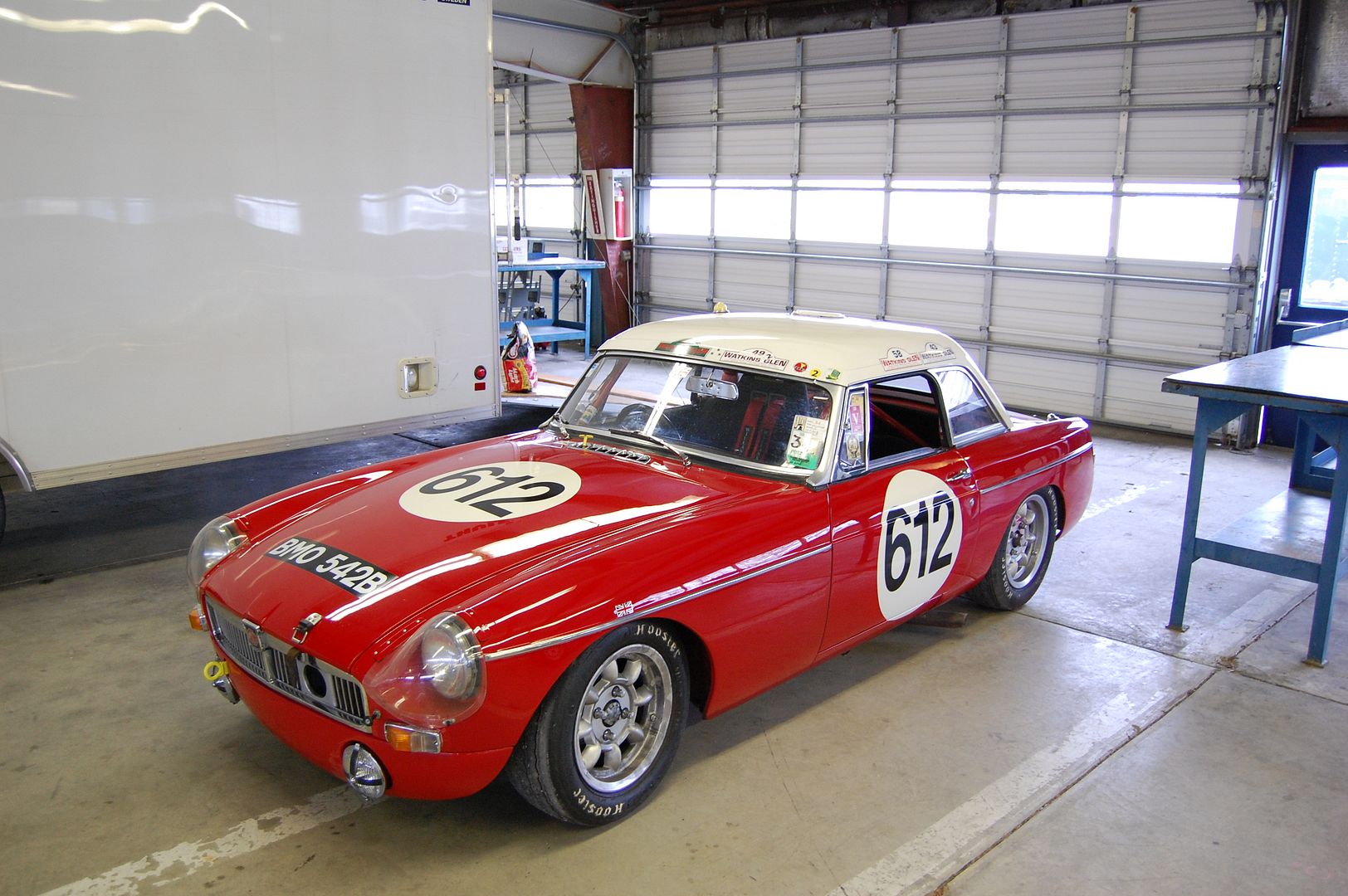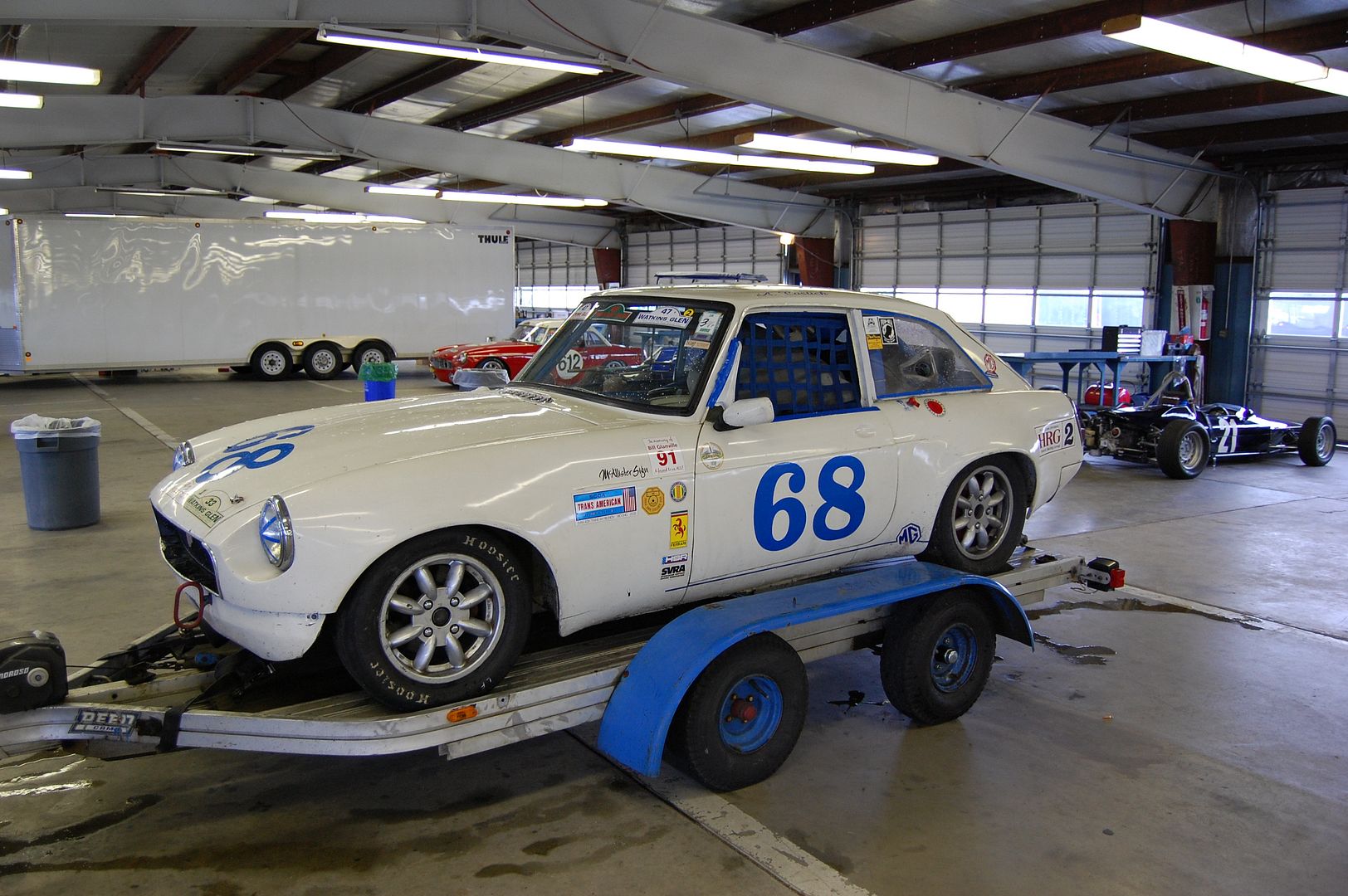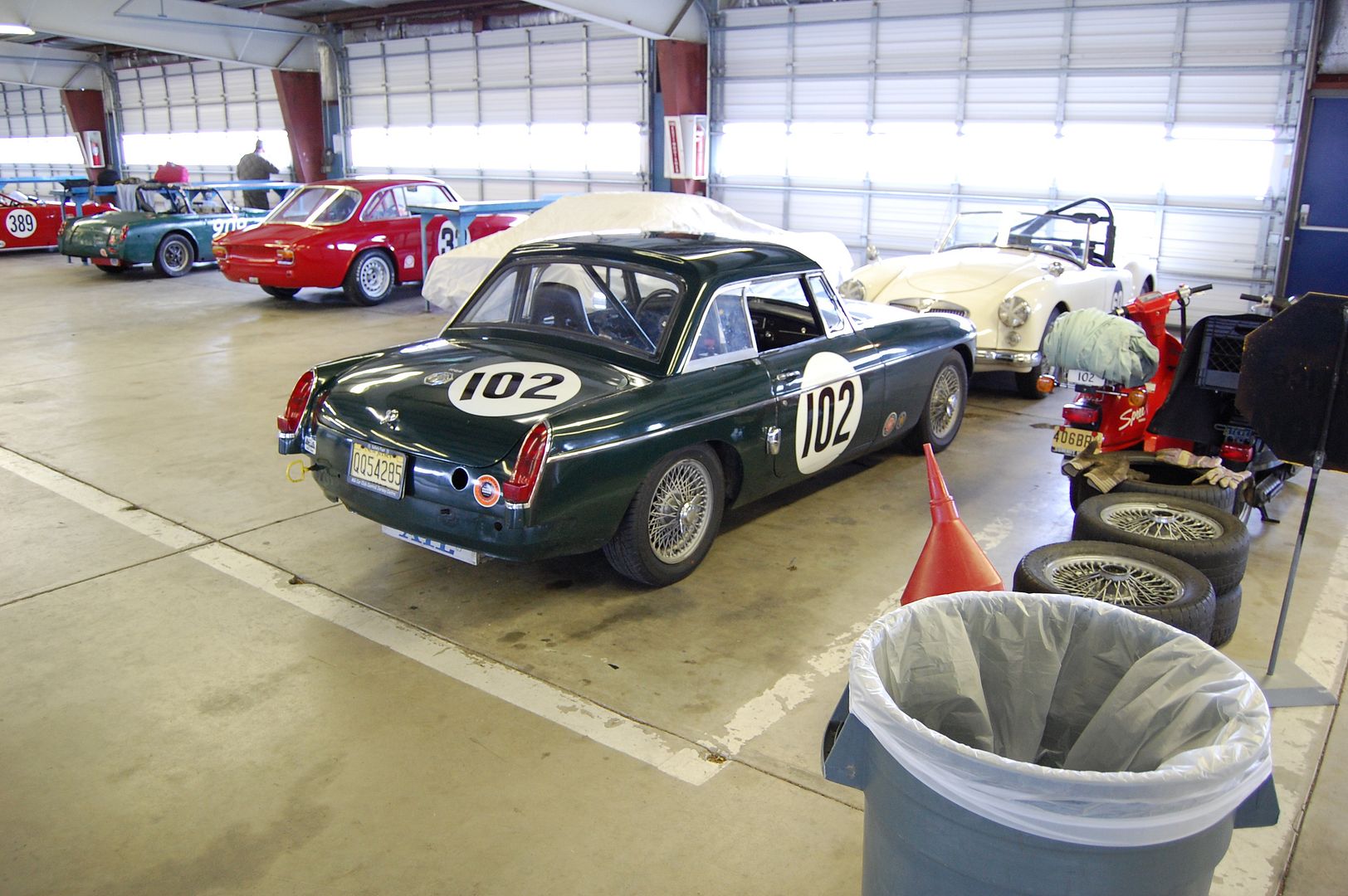 It's always nice to see the entire family at an event.....including the family pets. These dogs were all super, well-behaved and seemed to be having a good time.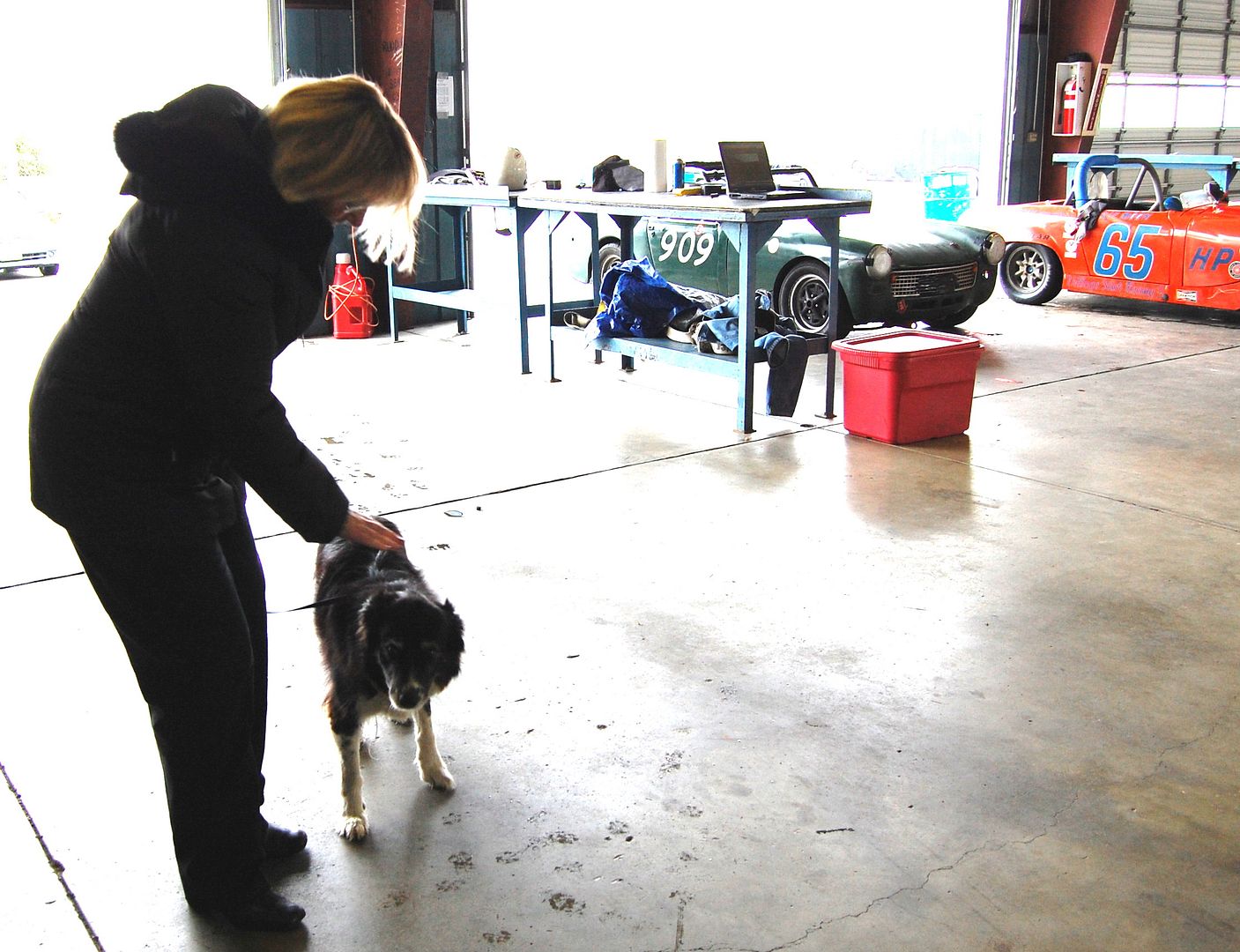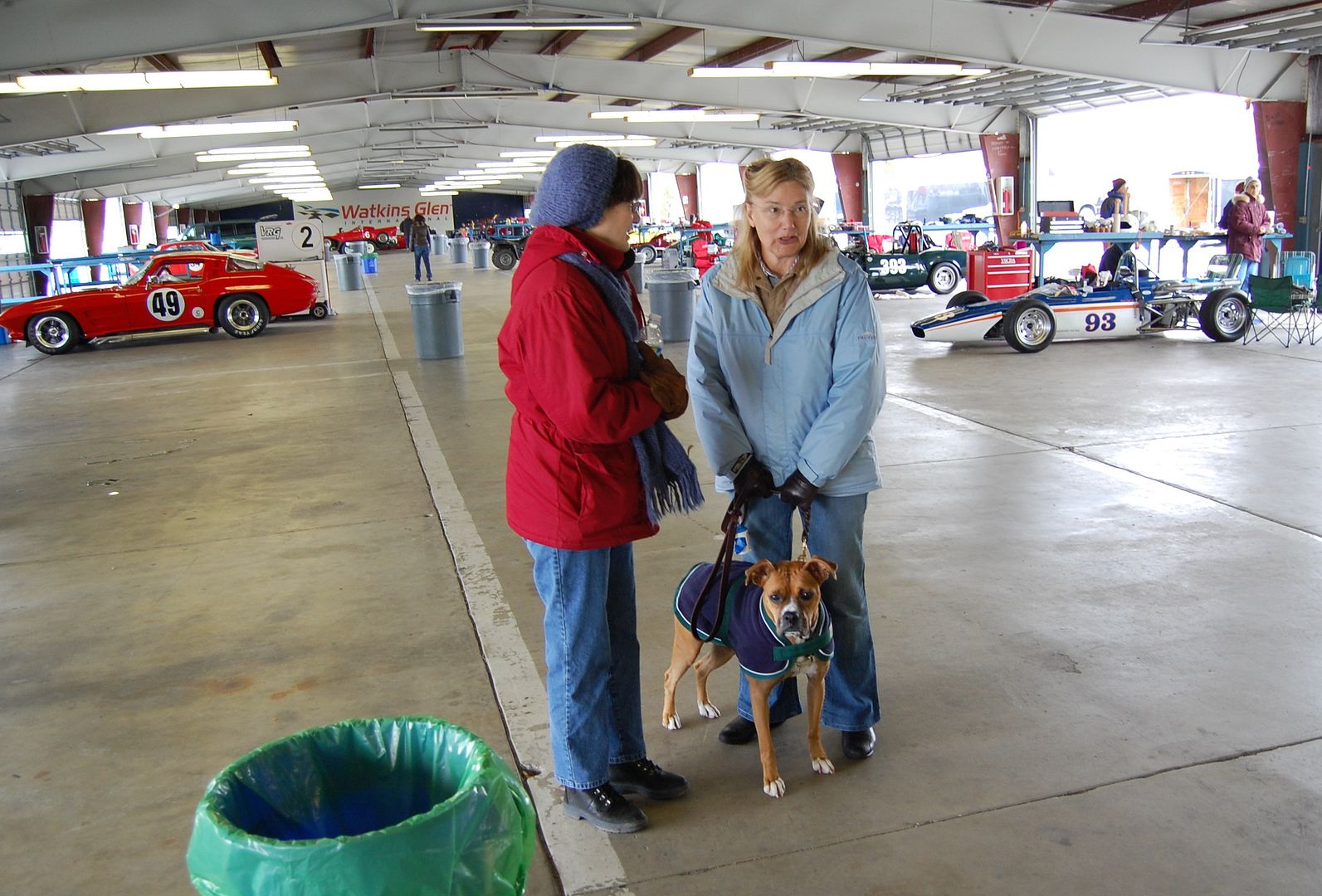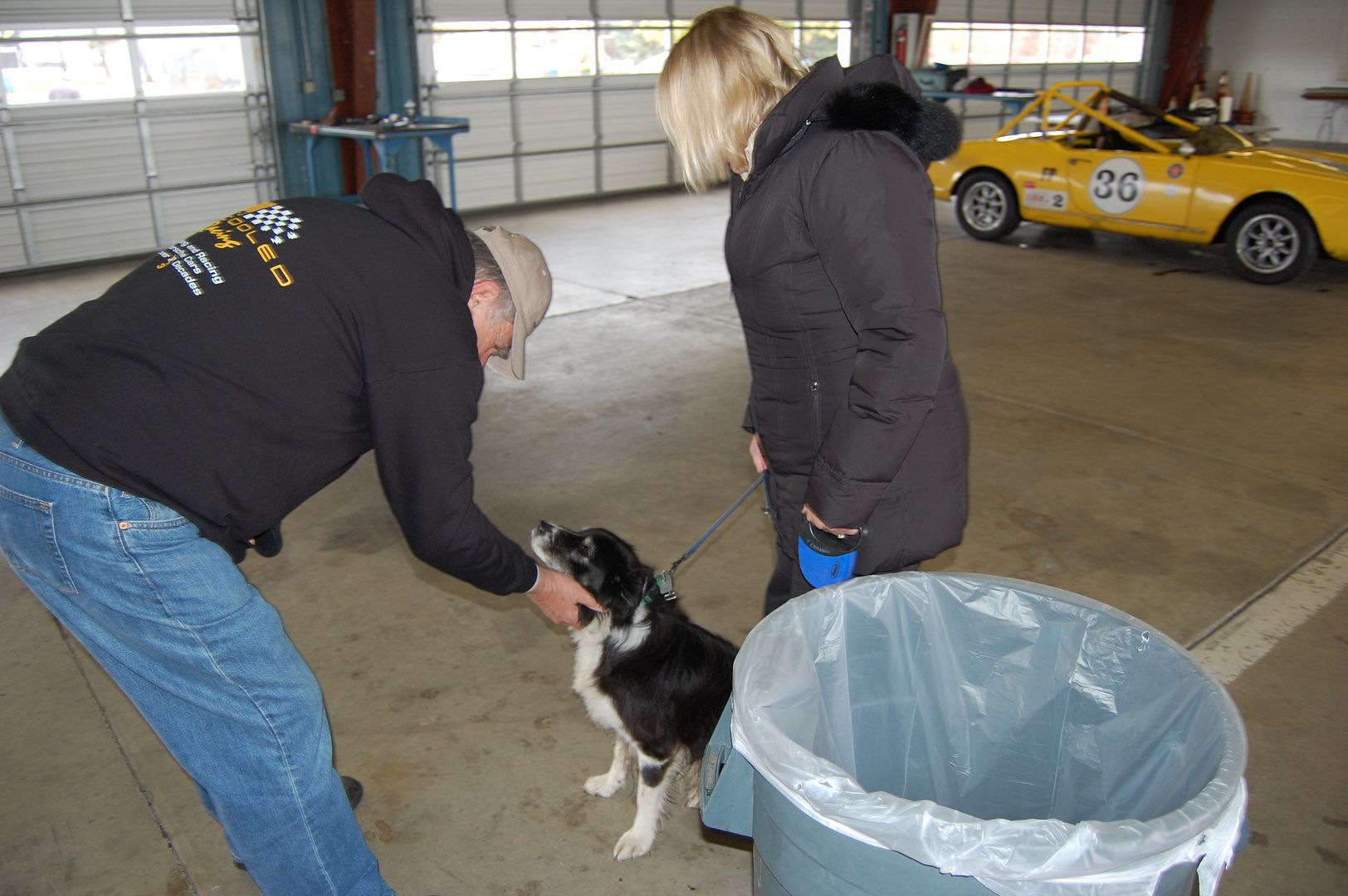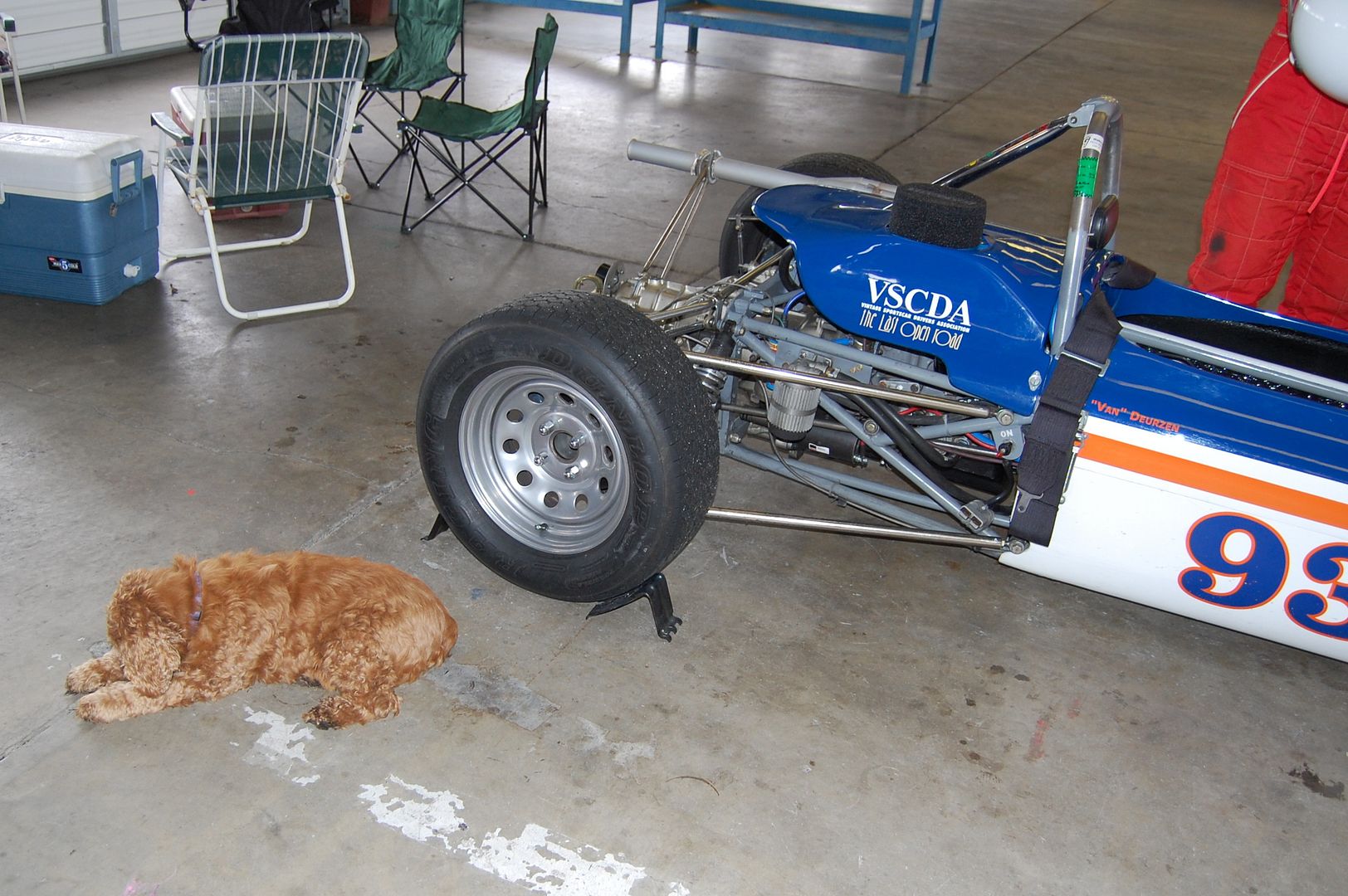 The Smith Devin-Corvair. A very unique and pretty car.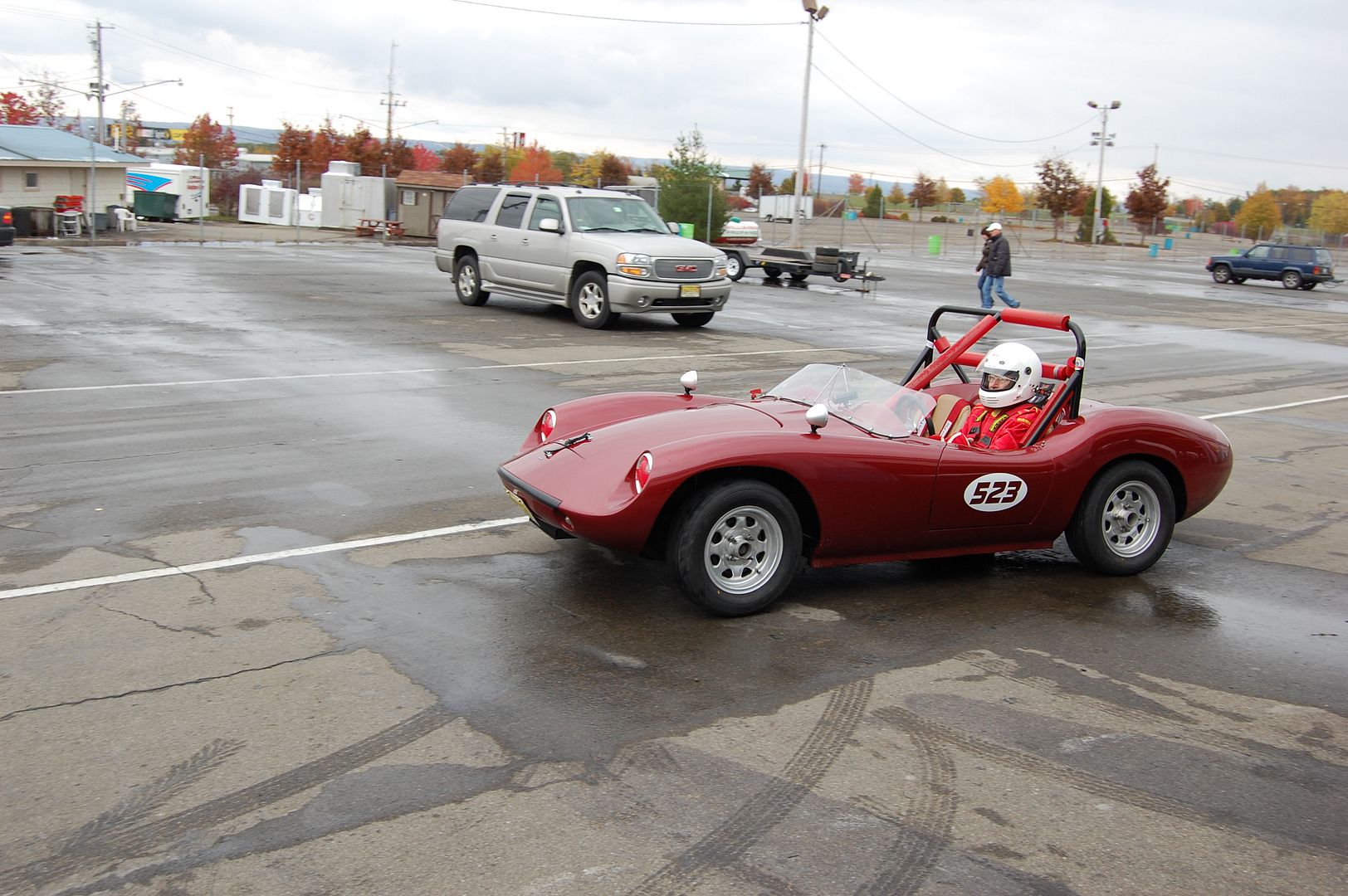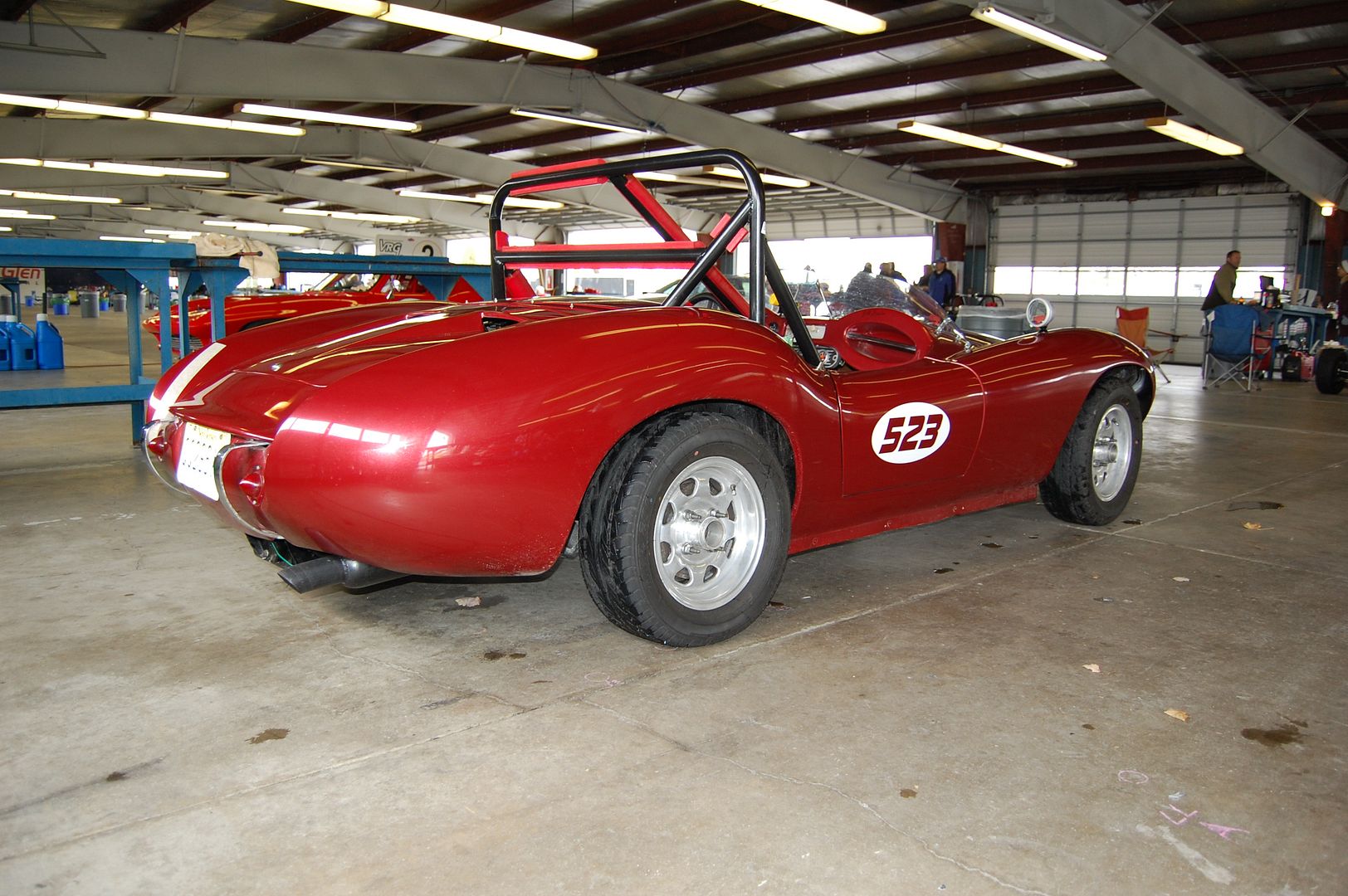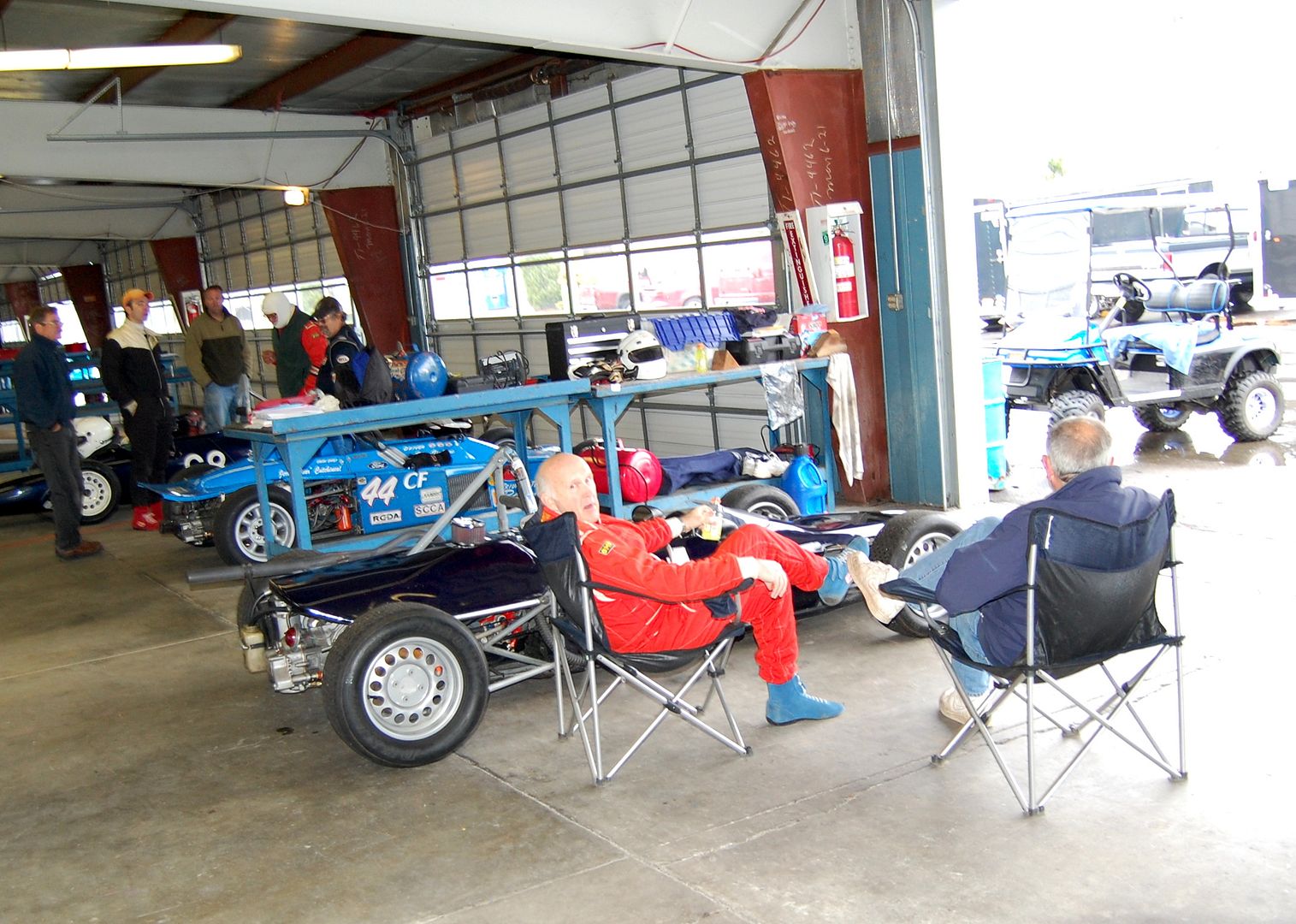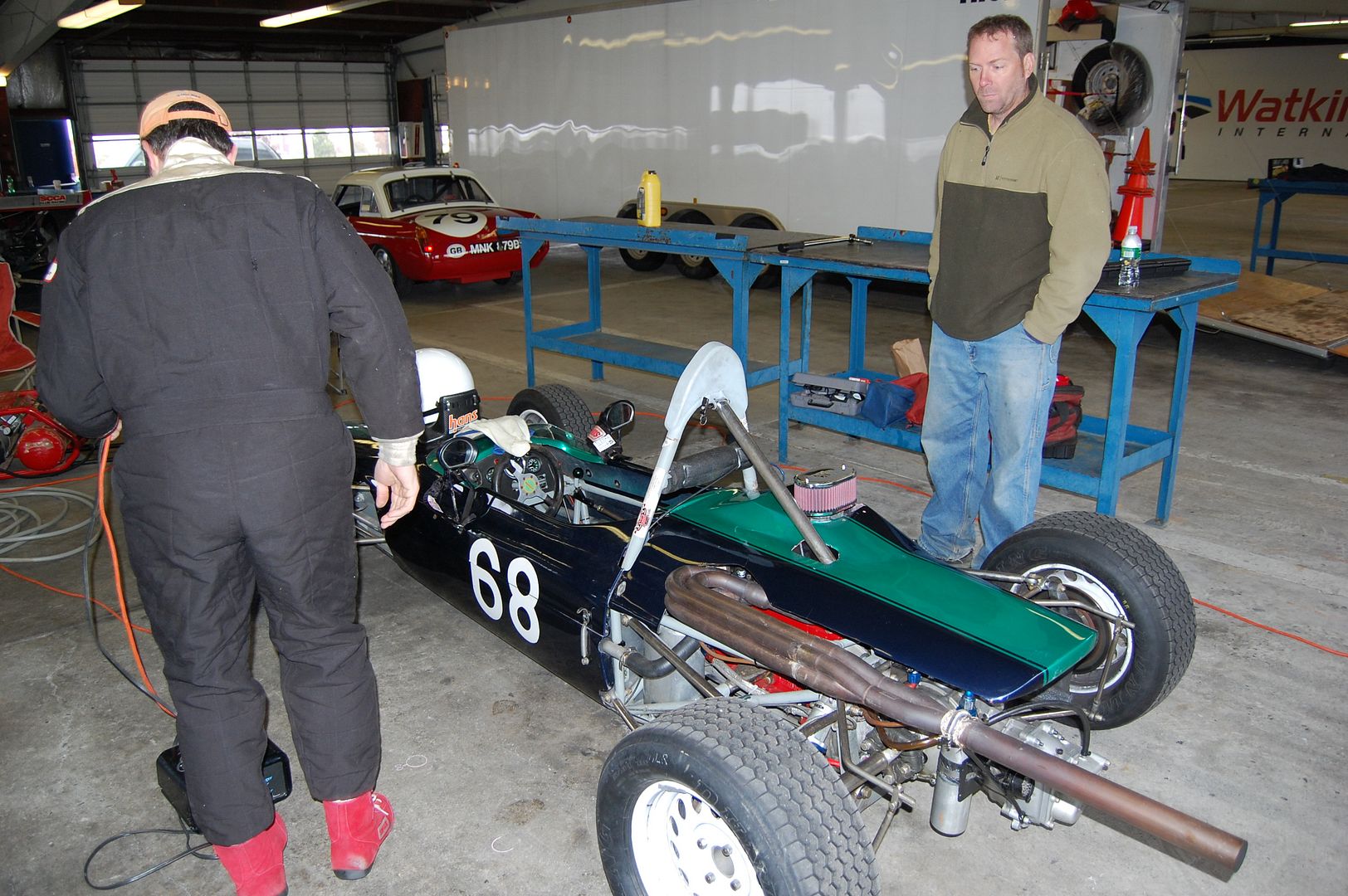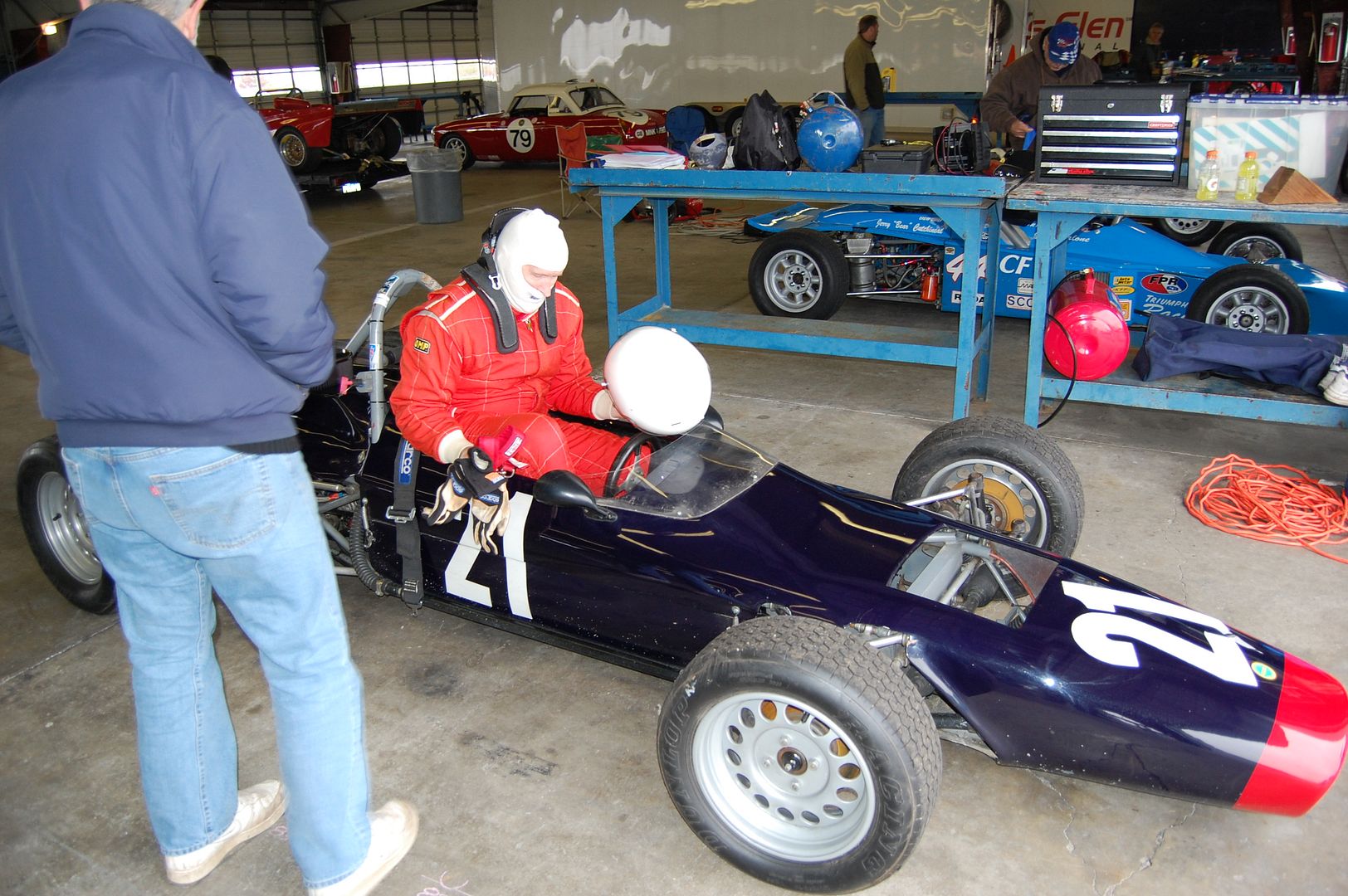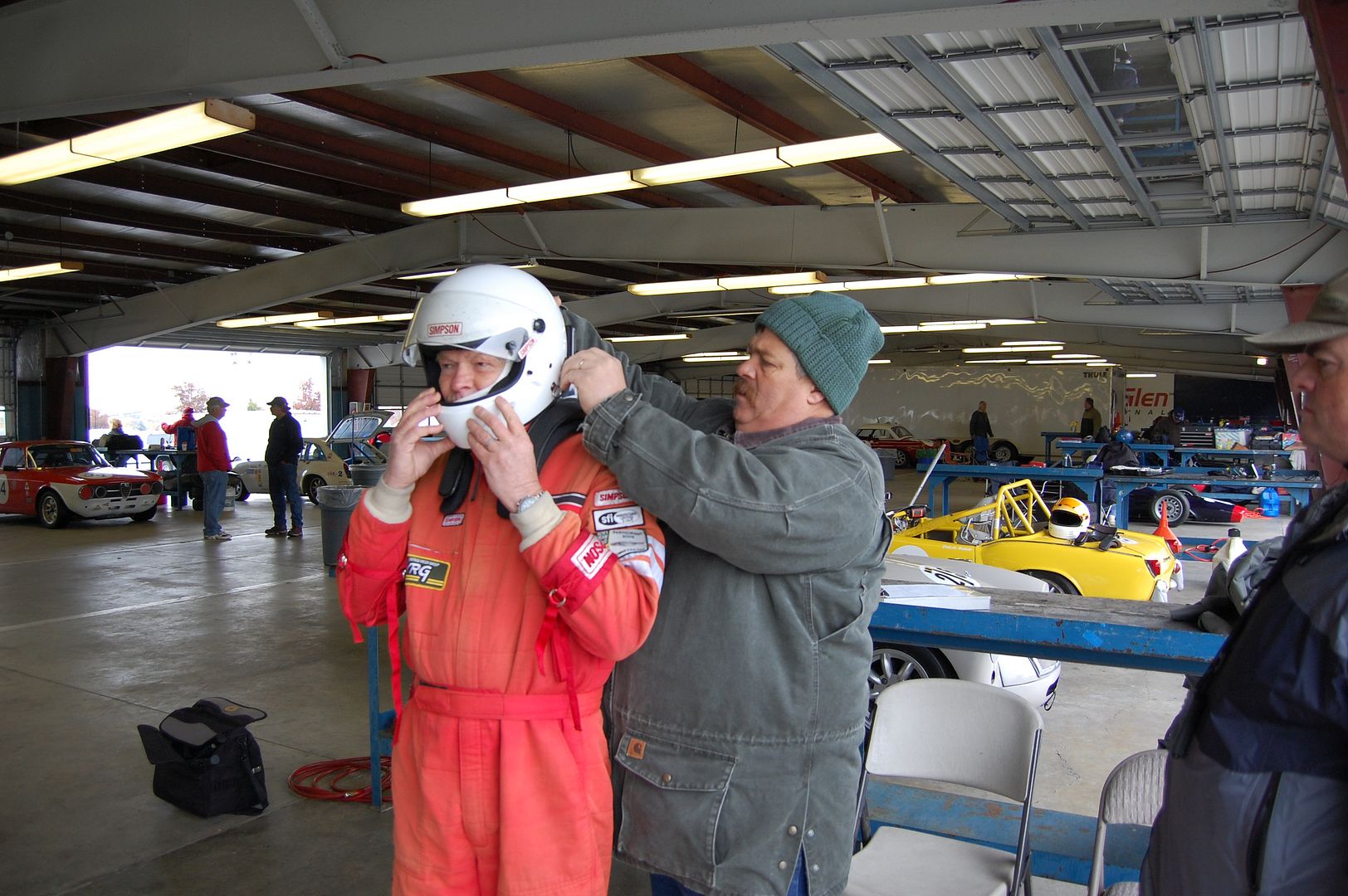 This is such a nice-looking car. He also has two "big" Healeys.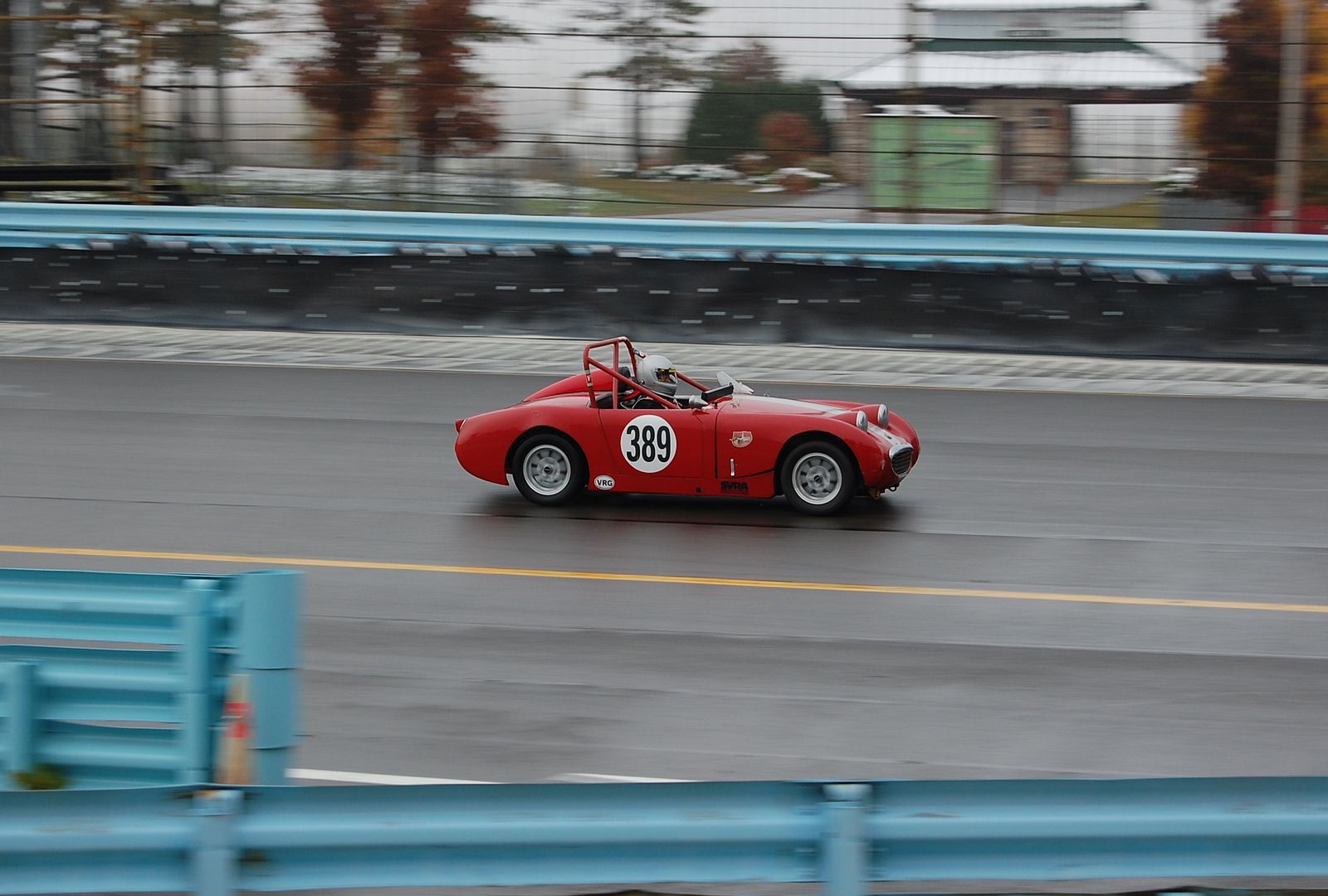 In the garage, around 8:00 PM.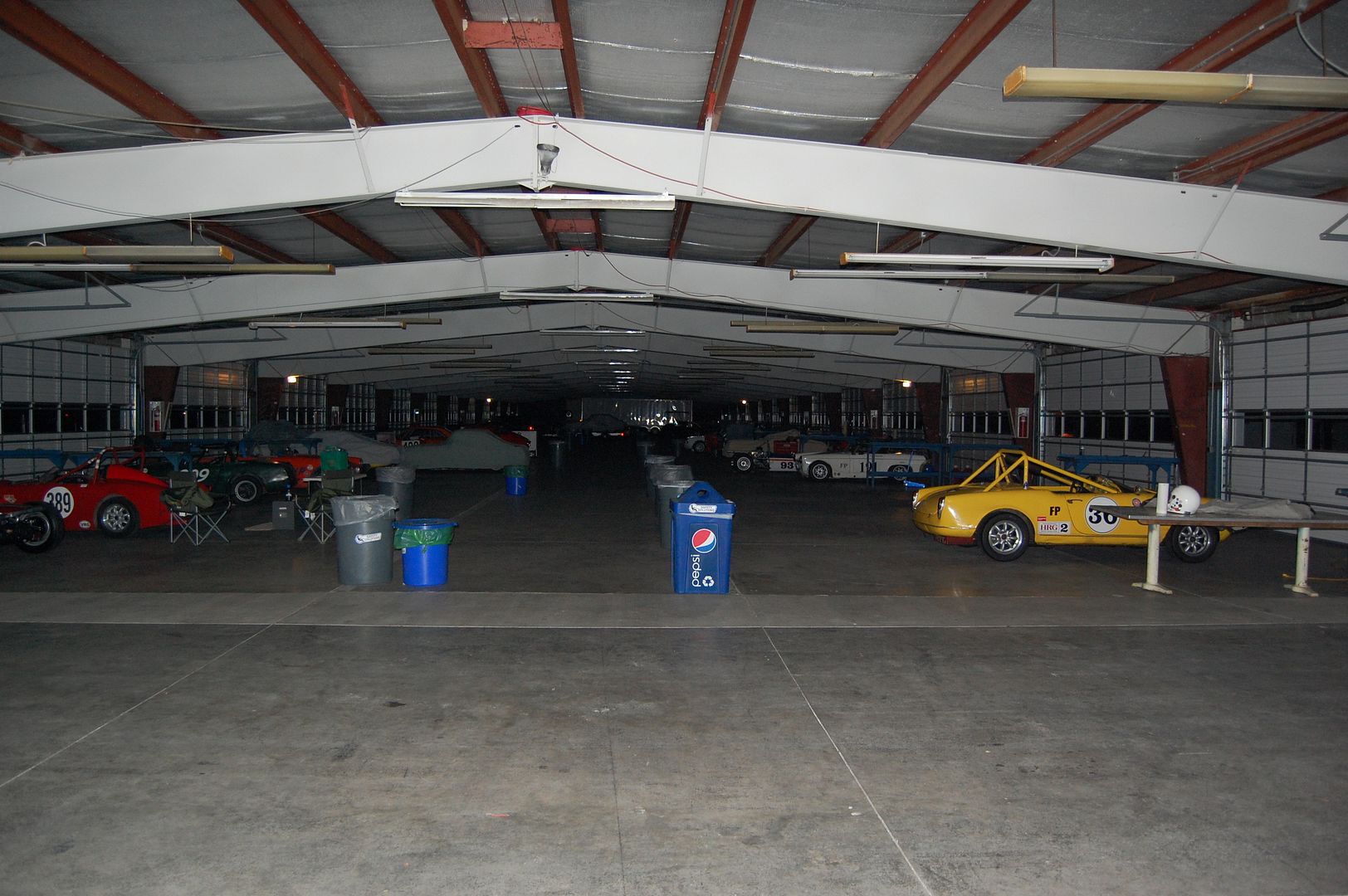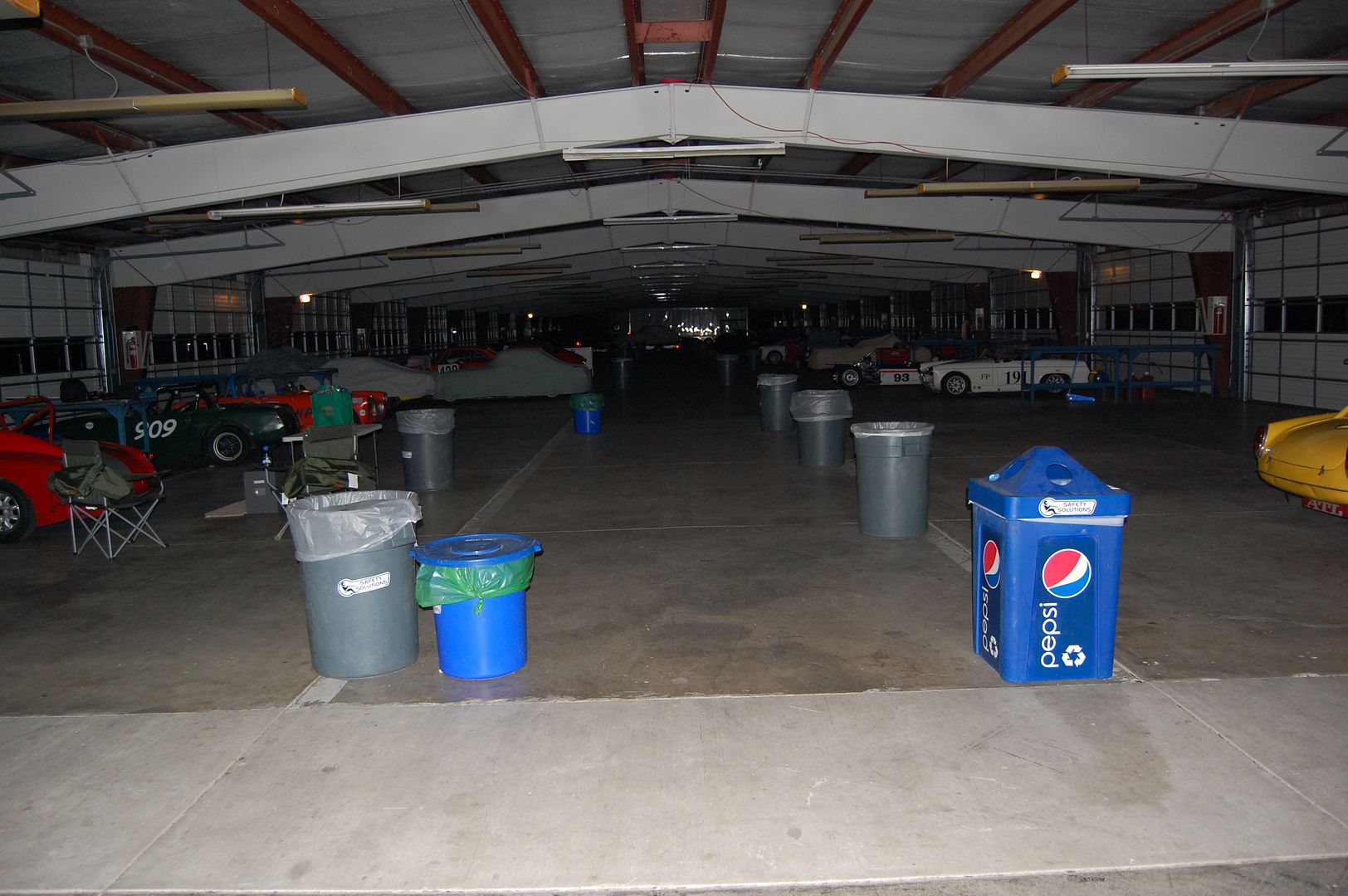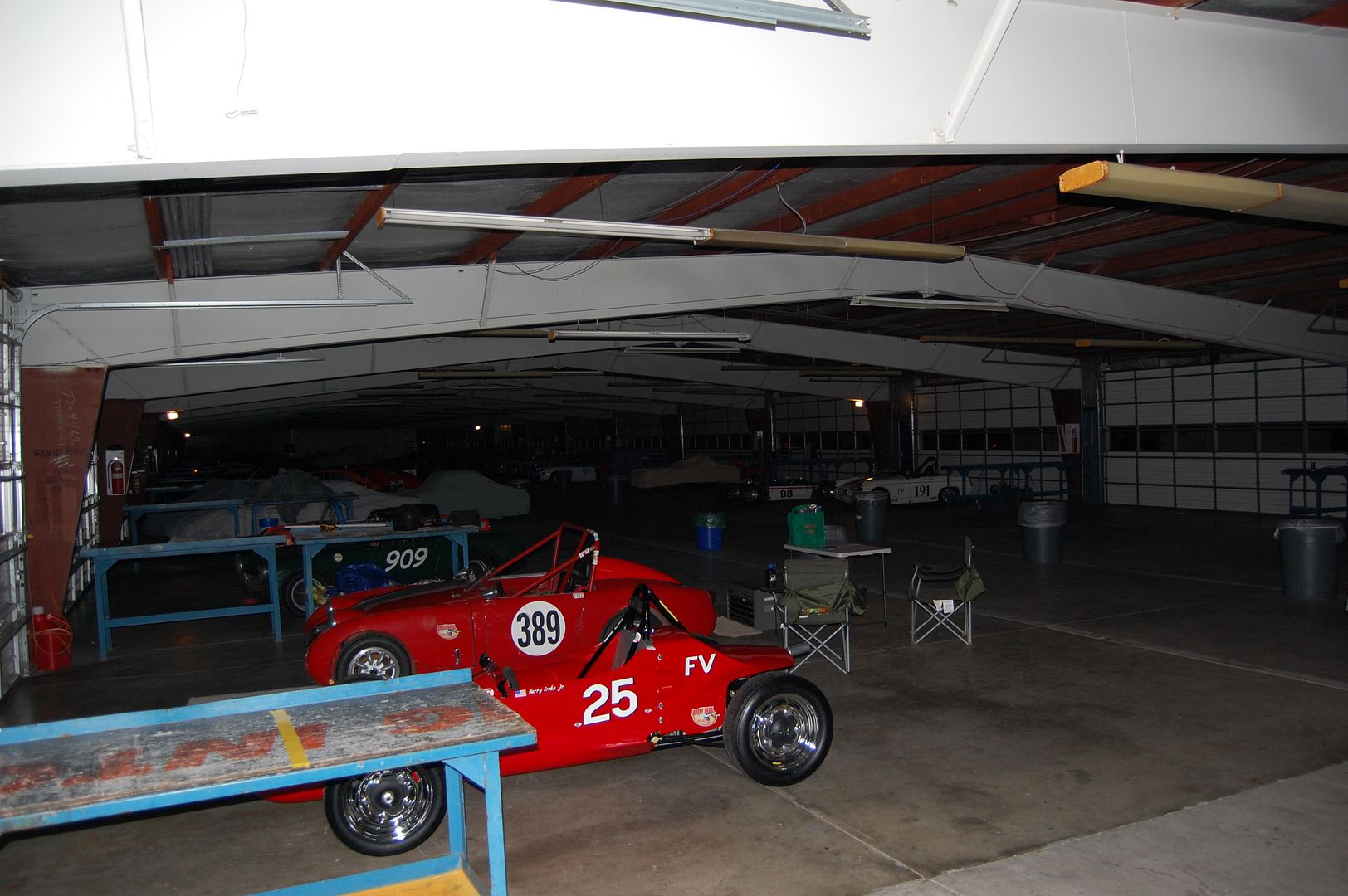 Garage during the daytime.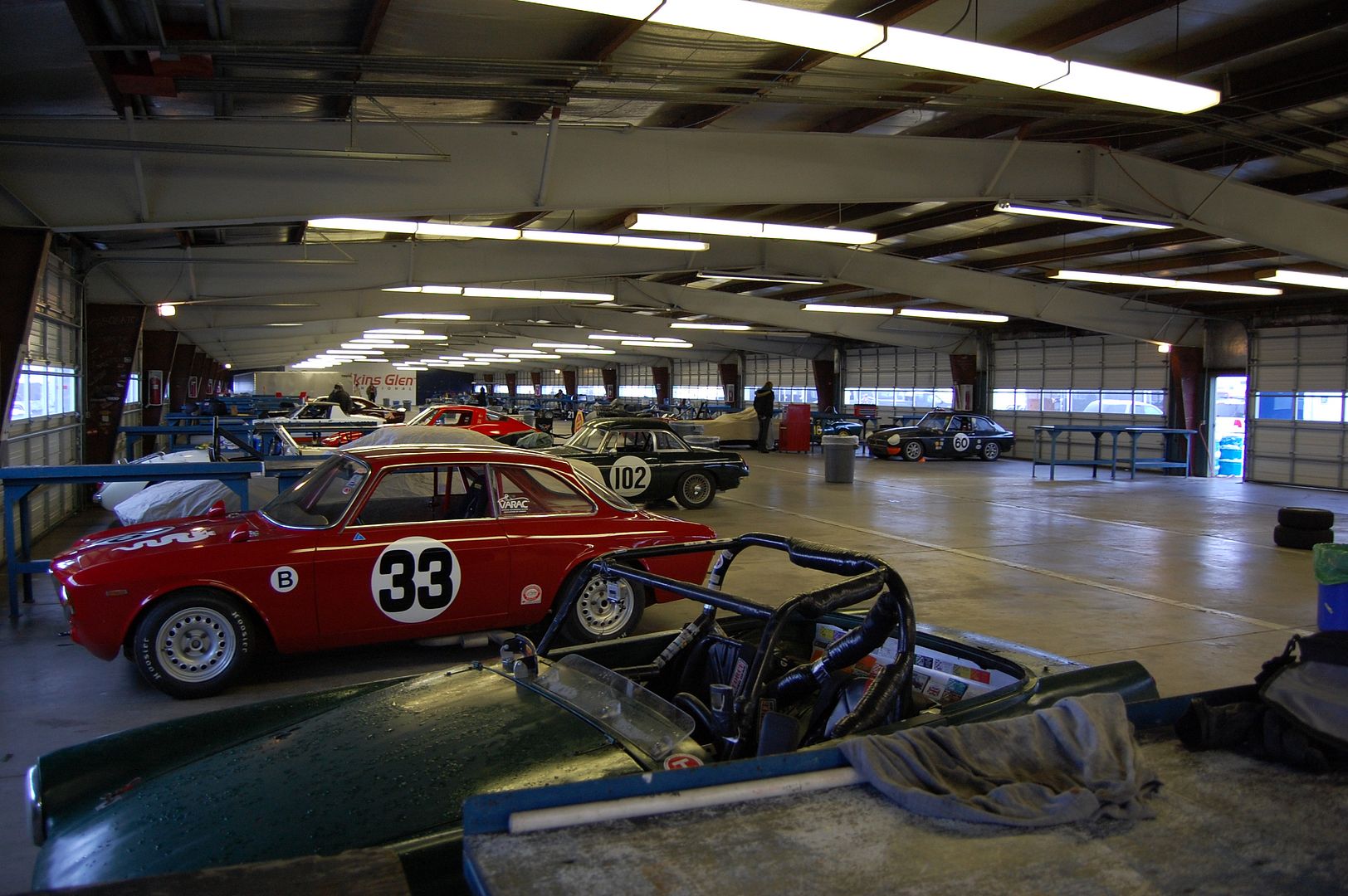 Bob attempting to herd cats.;)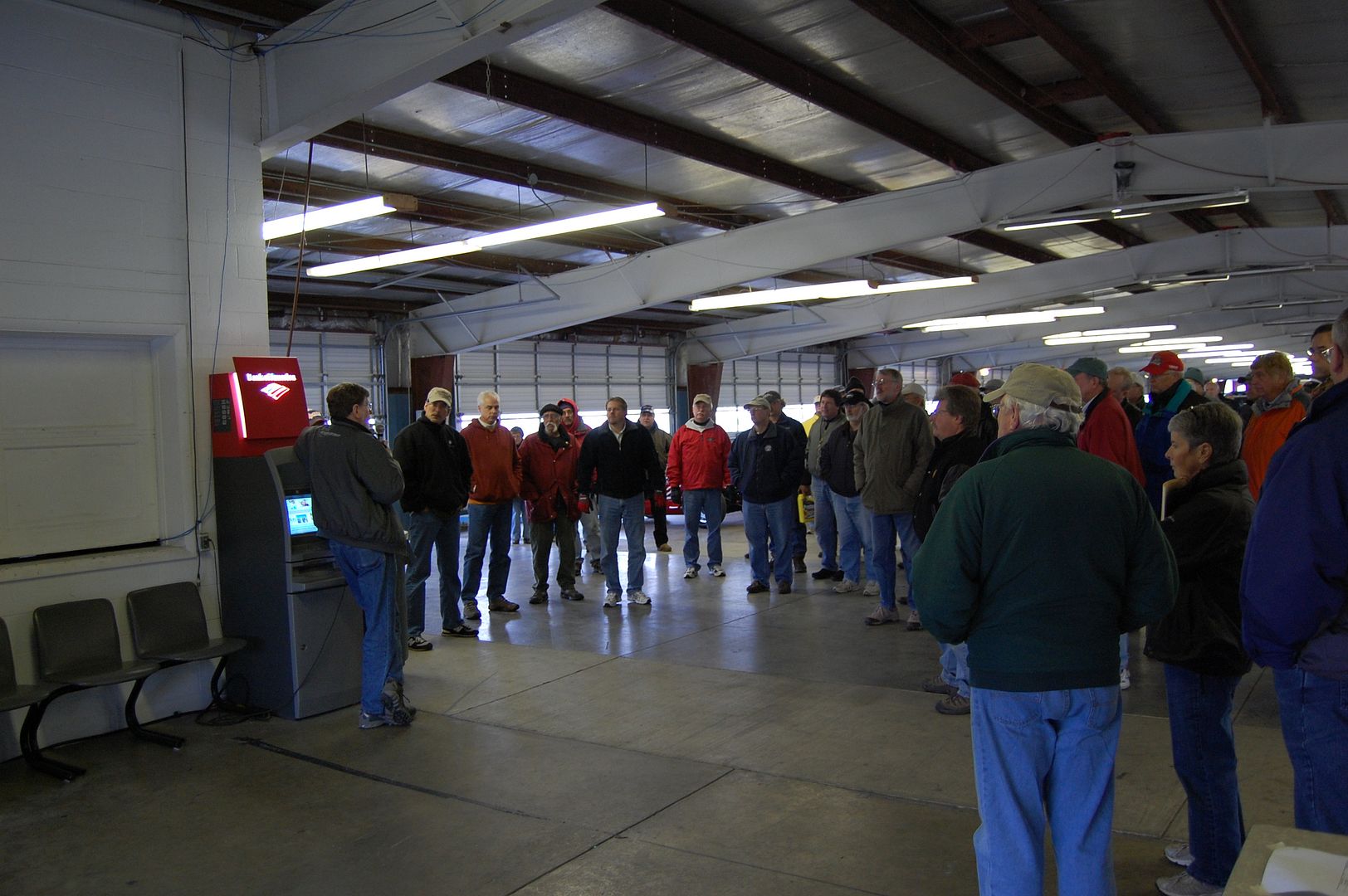 It's been cold at some of my previous visits to The Glen, but I've never seen this before.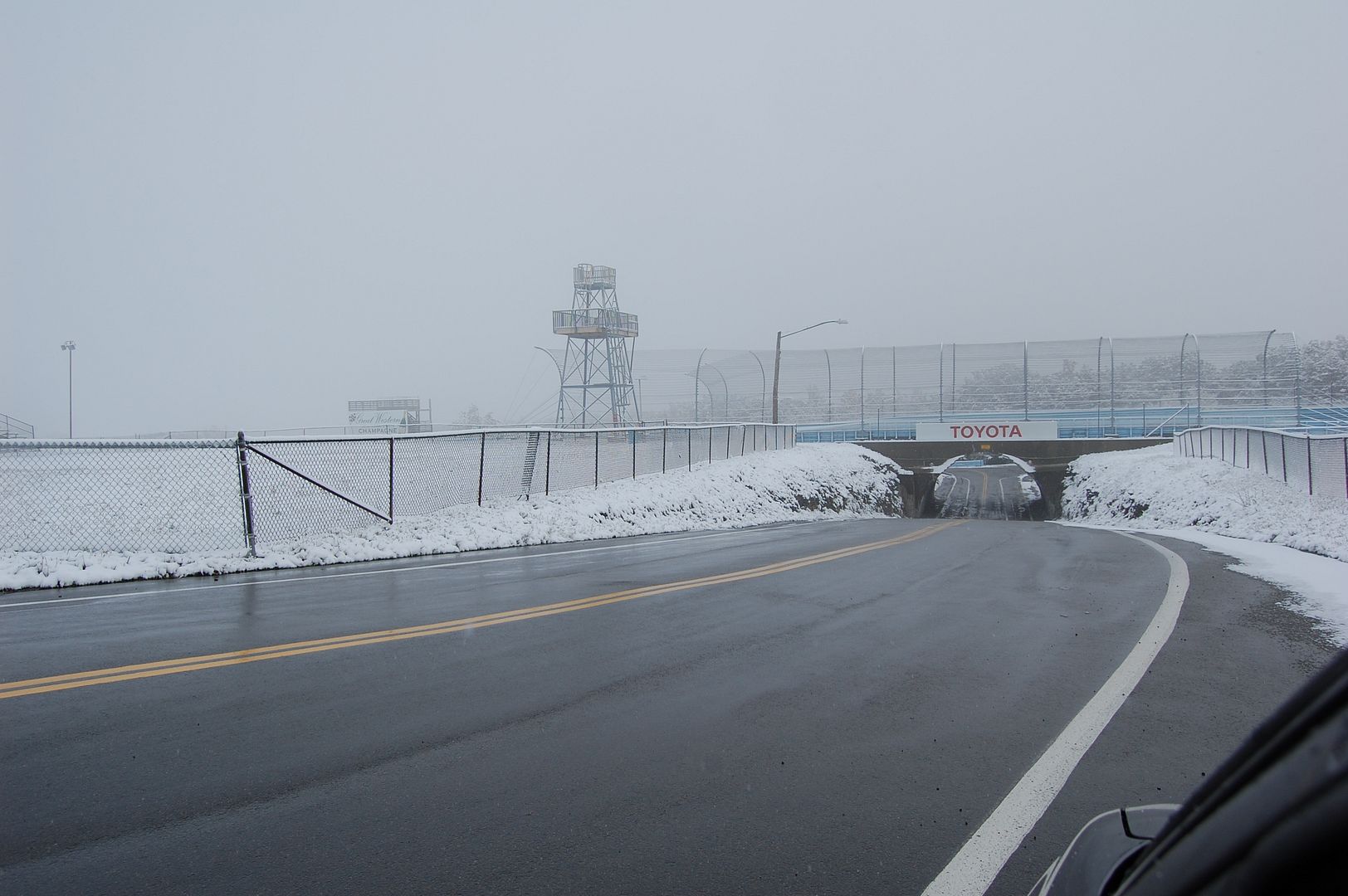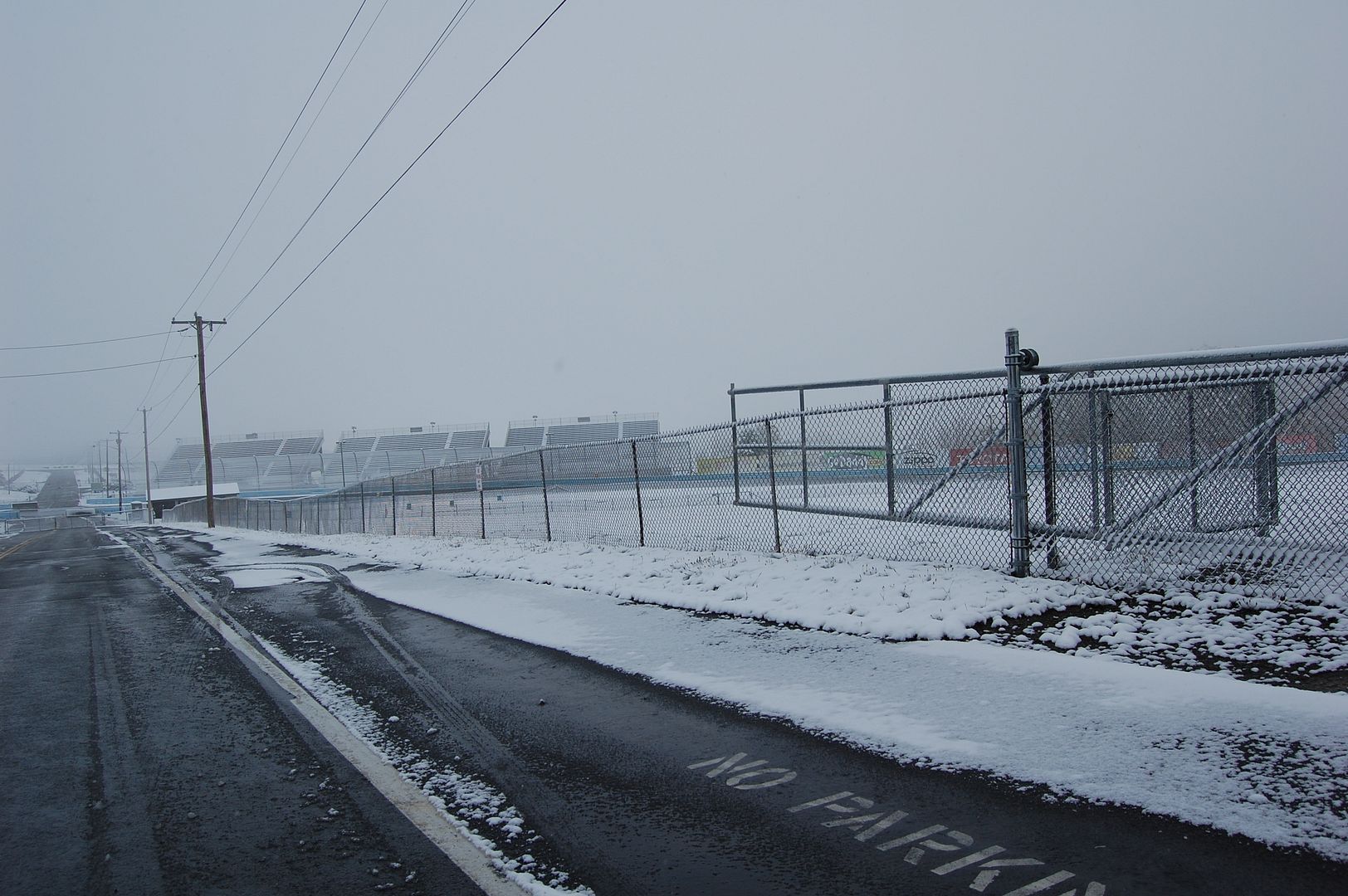 All Clear on the grid.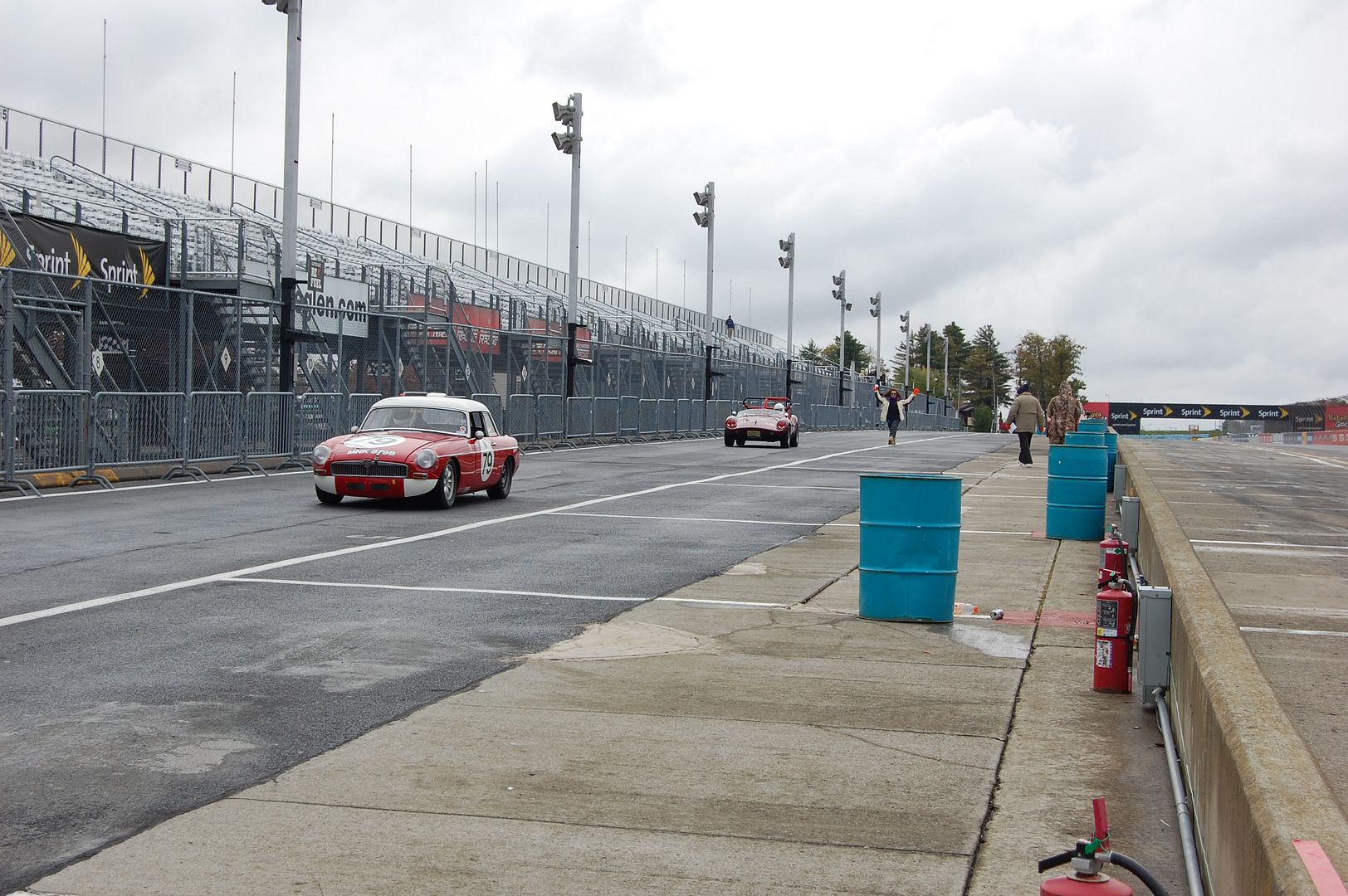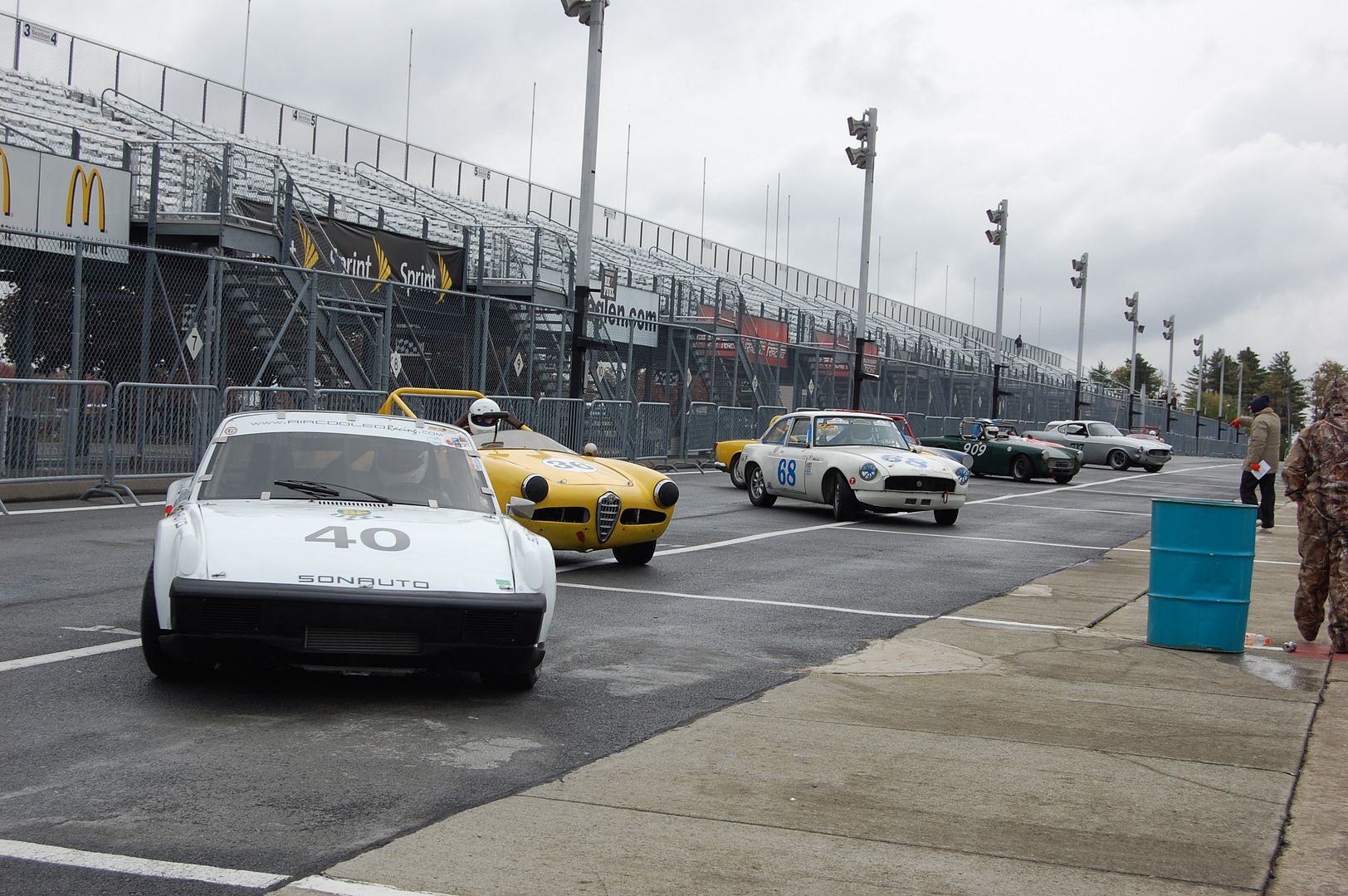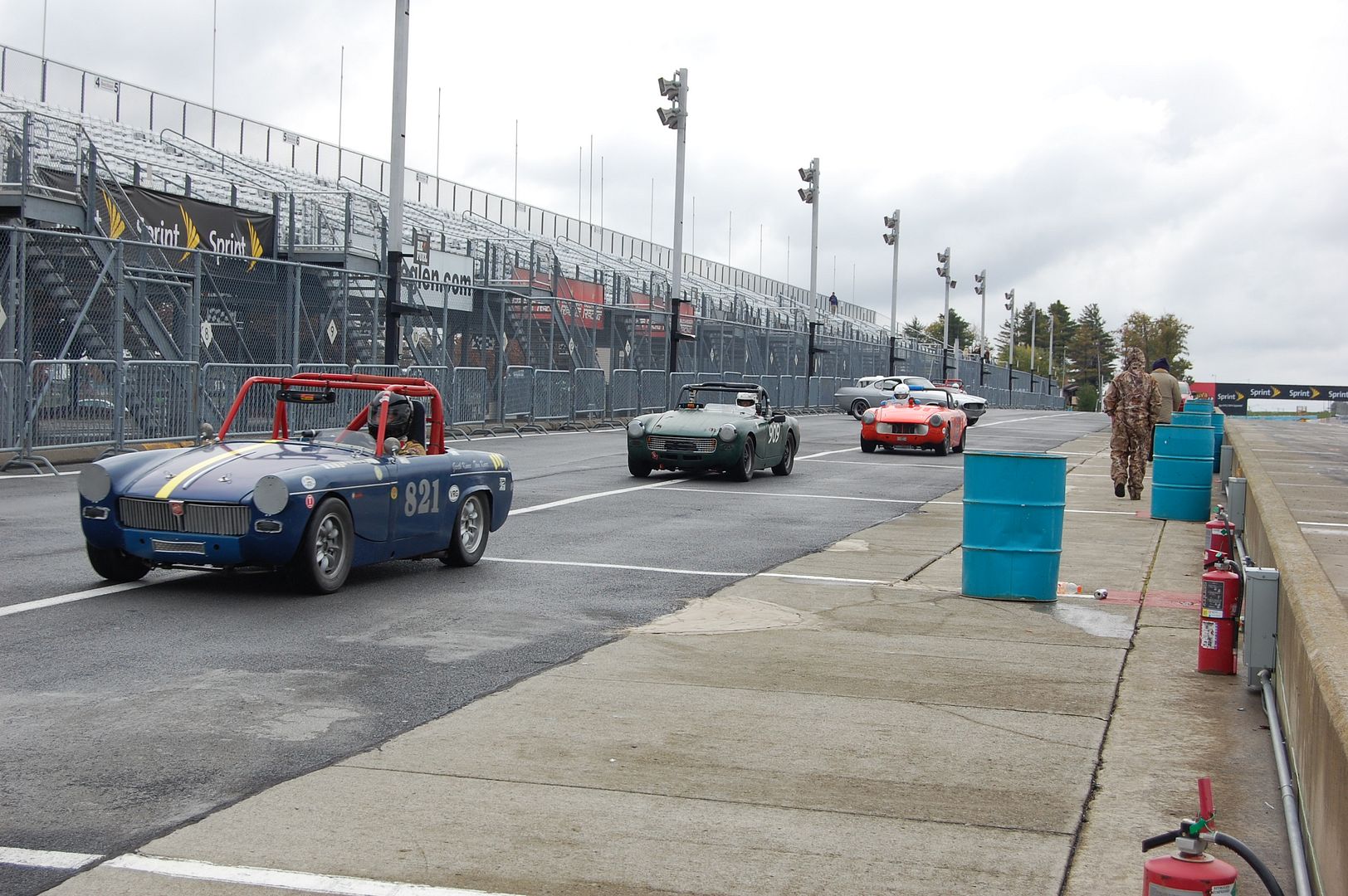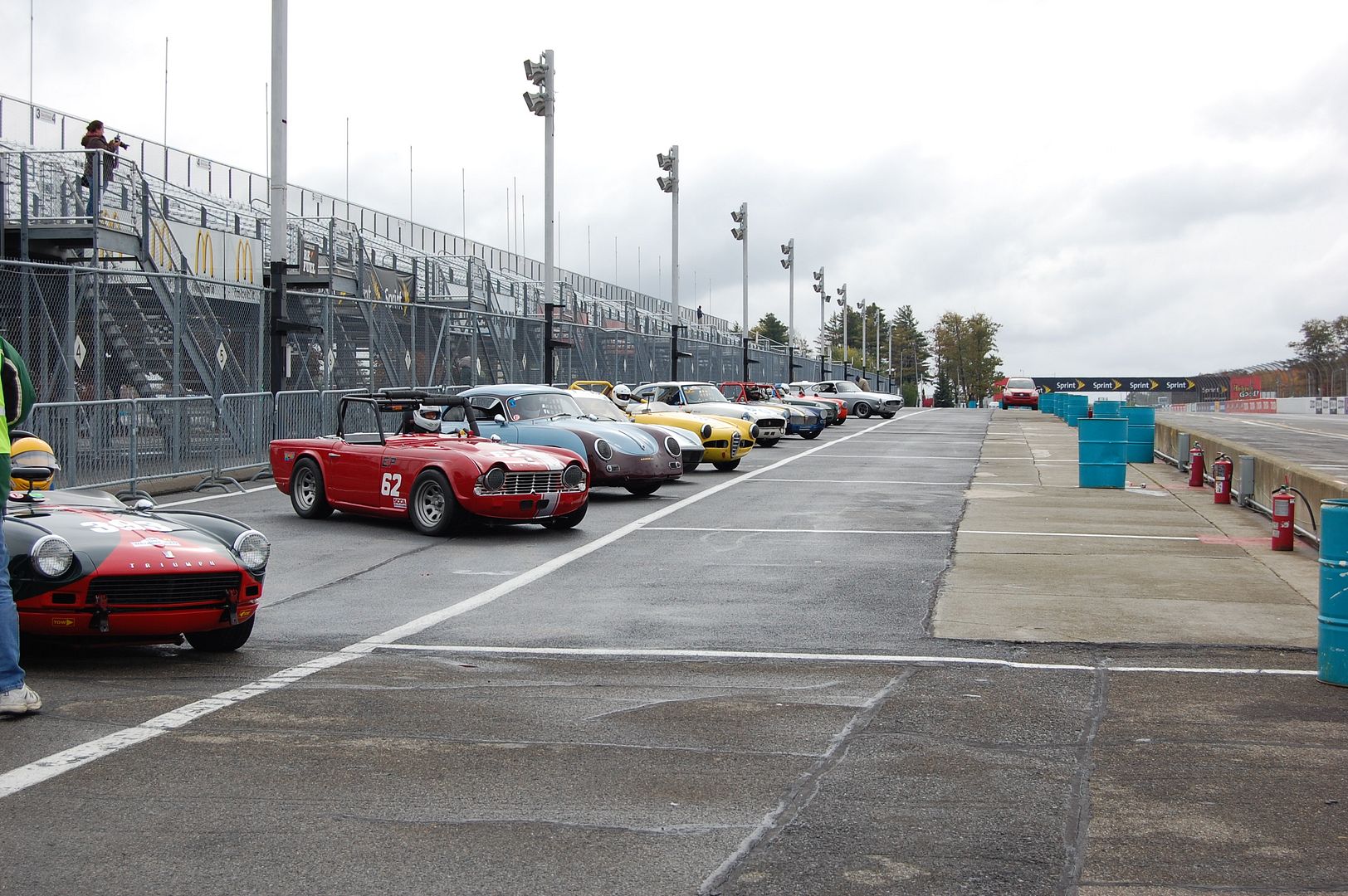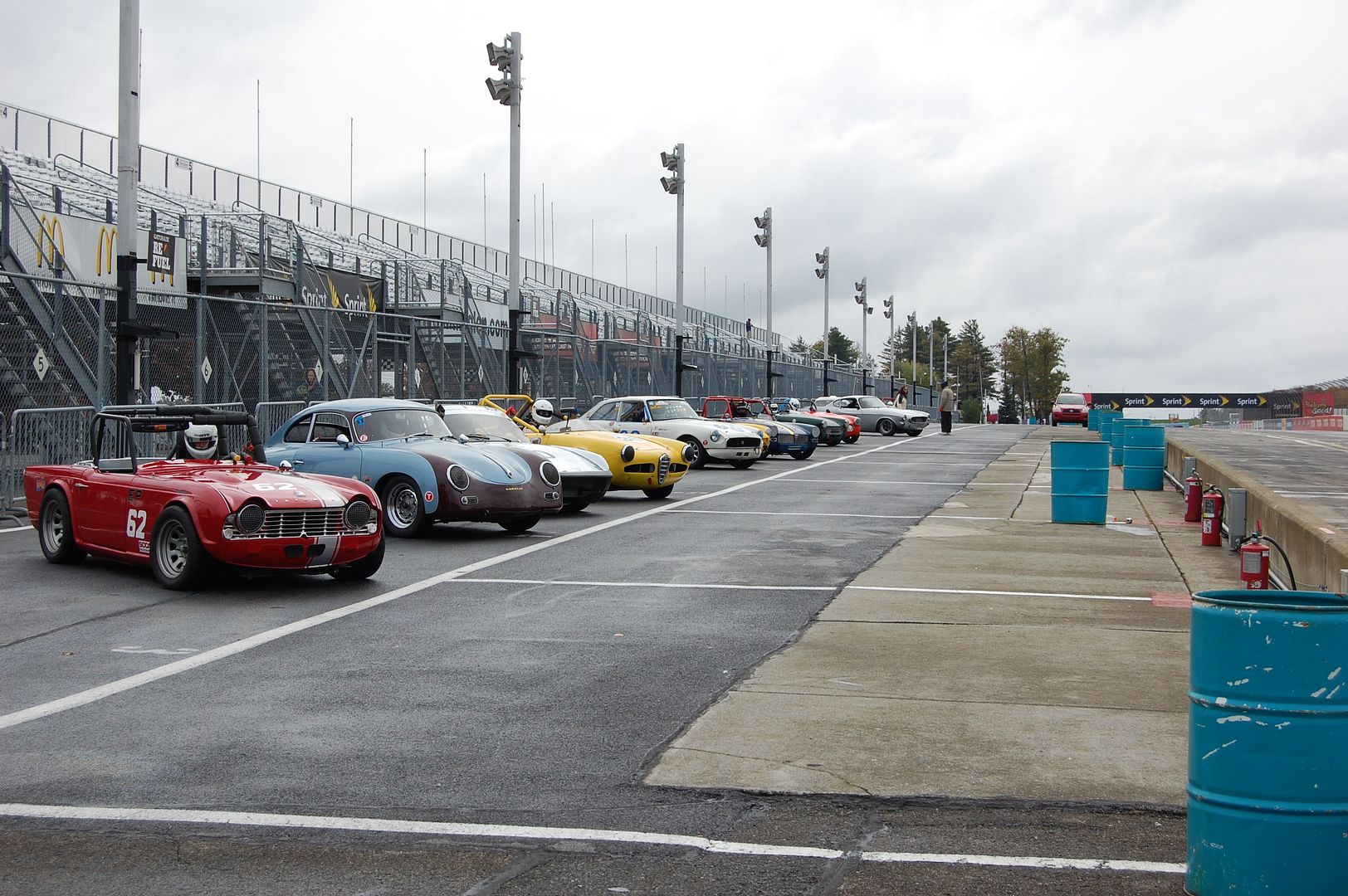 The Millville crew.
Revson's old car. The entire WG Research Center is well worth a visit.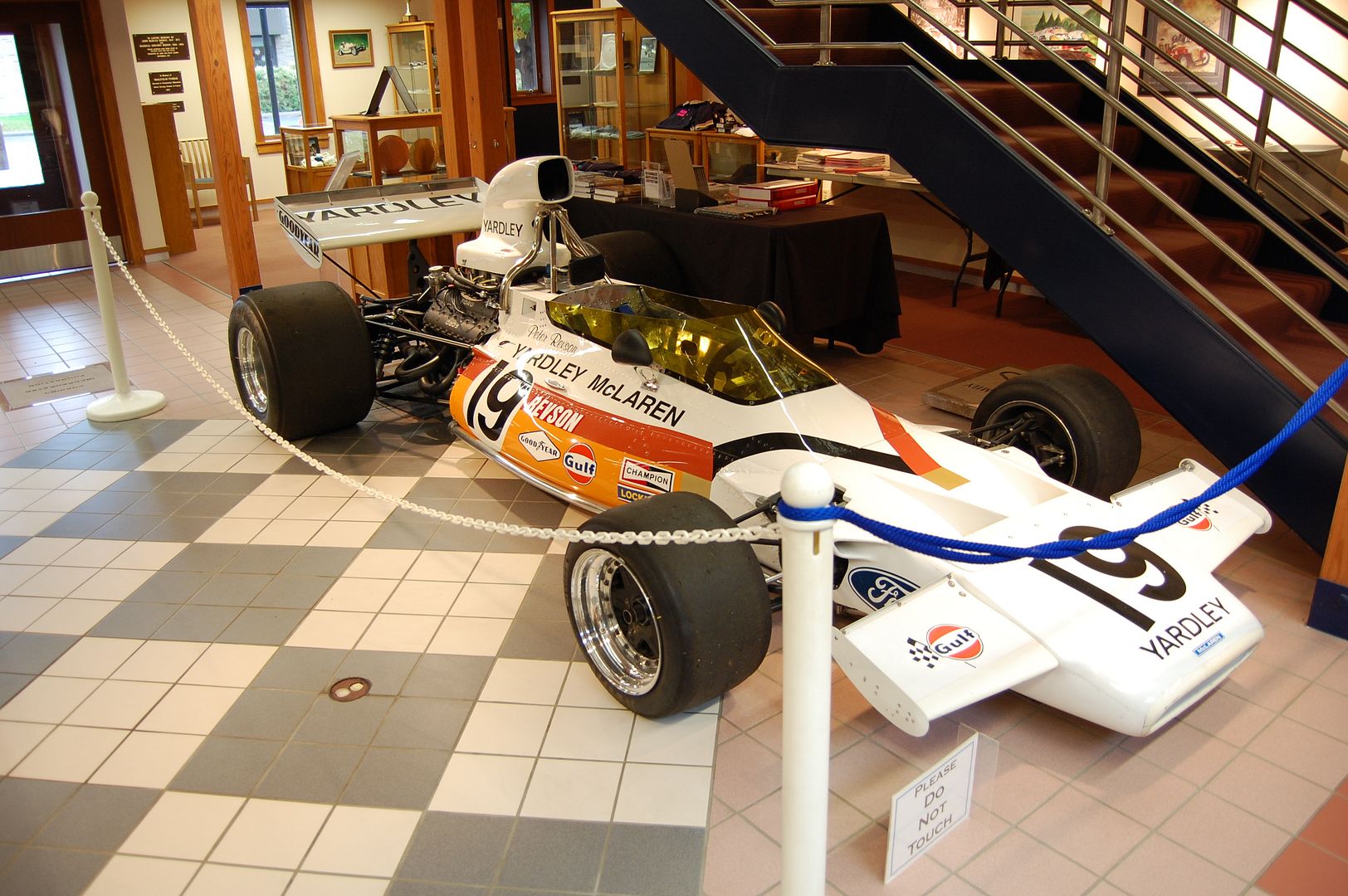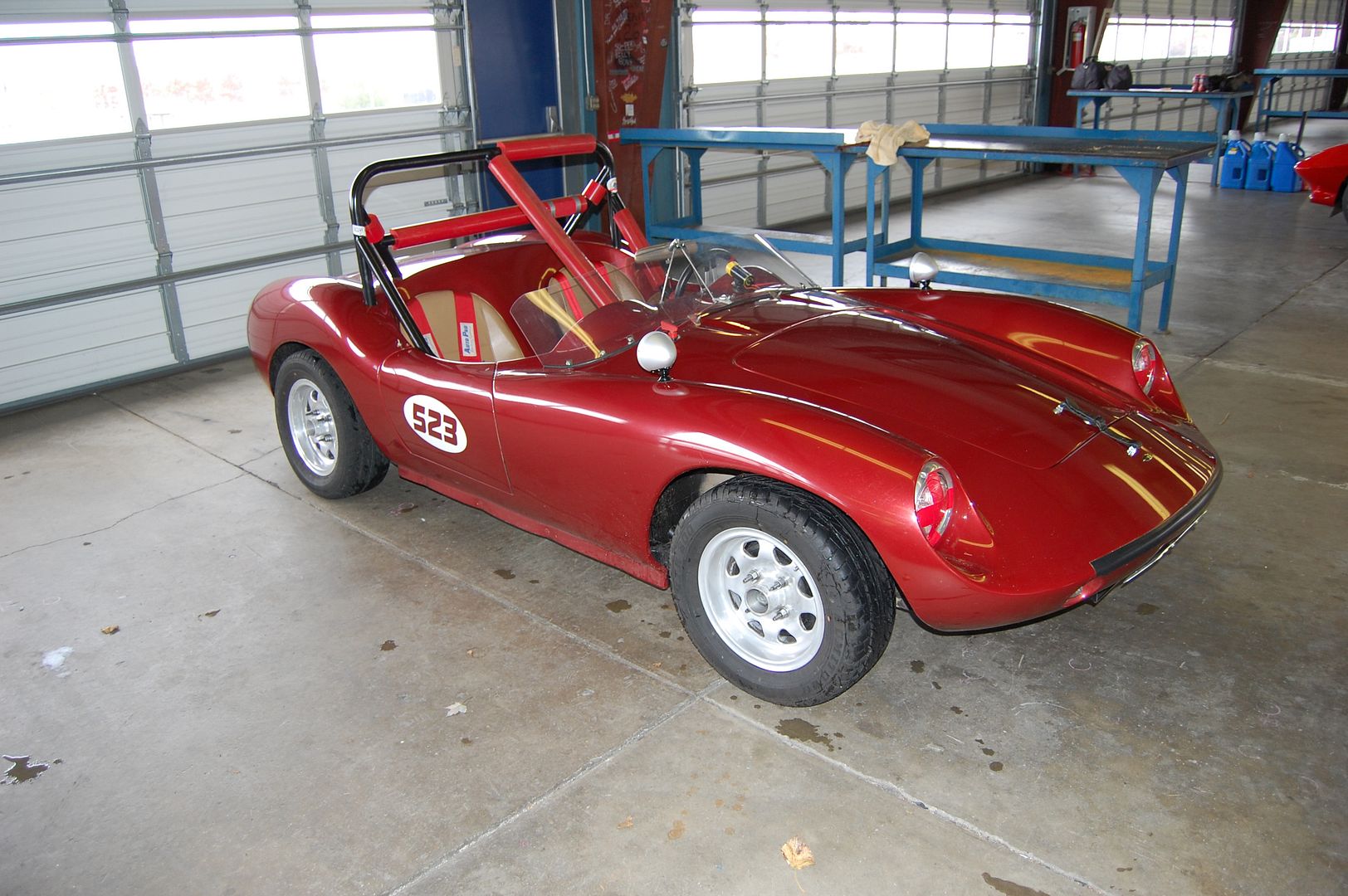 Shiny, green car. Mine is just "green".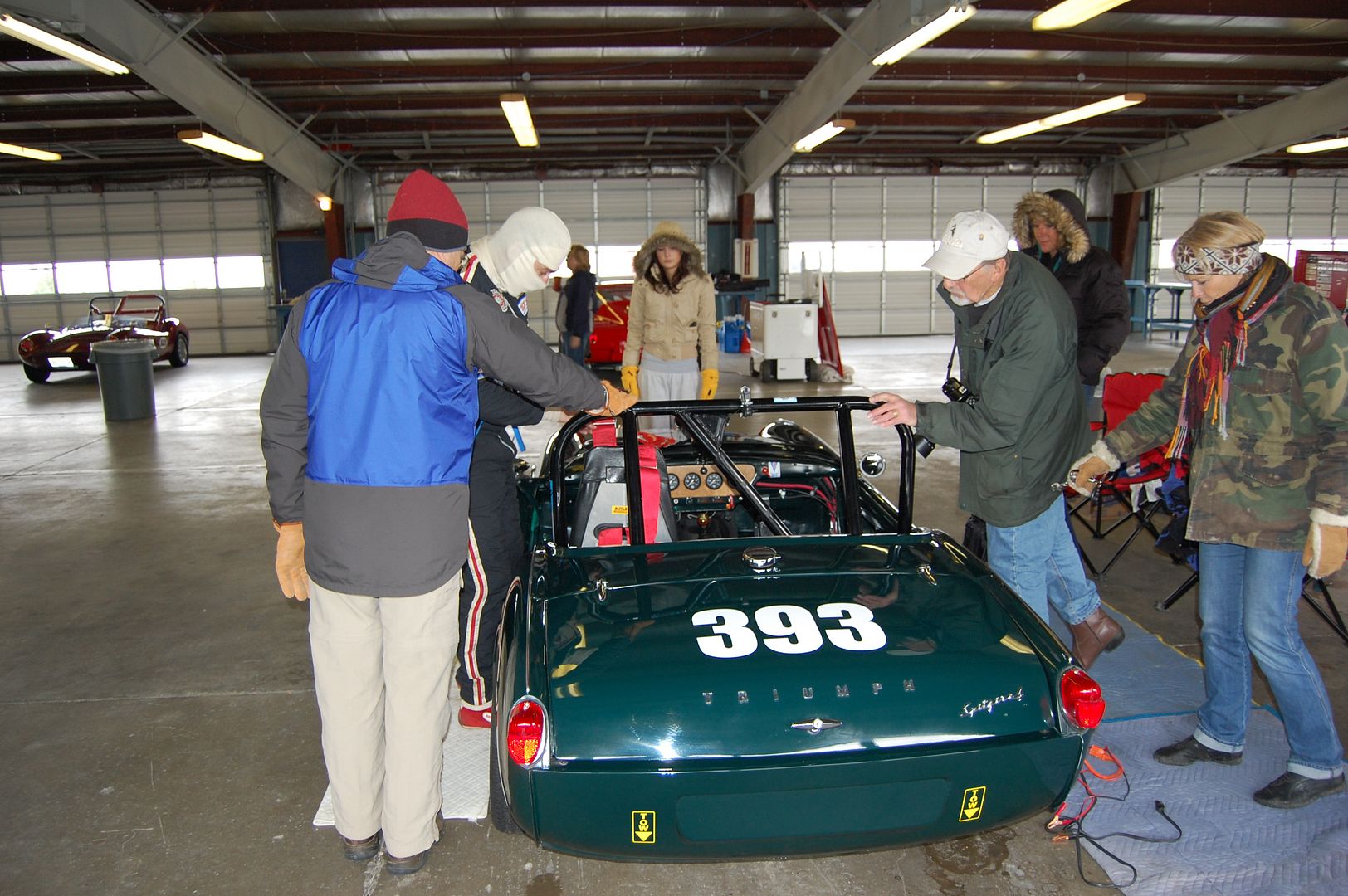 Sports Racers are pure "Speed-Racer". They remind me of the cars I used to draw in high school Study Hall (when I was supposed to be "studying").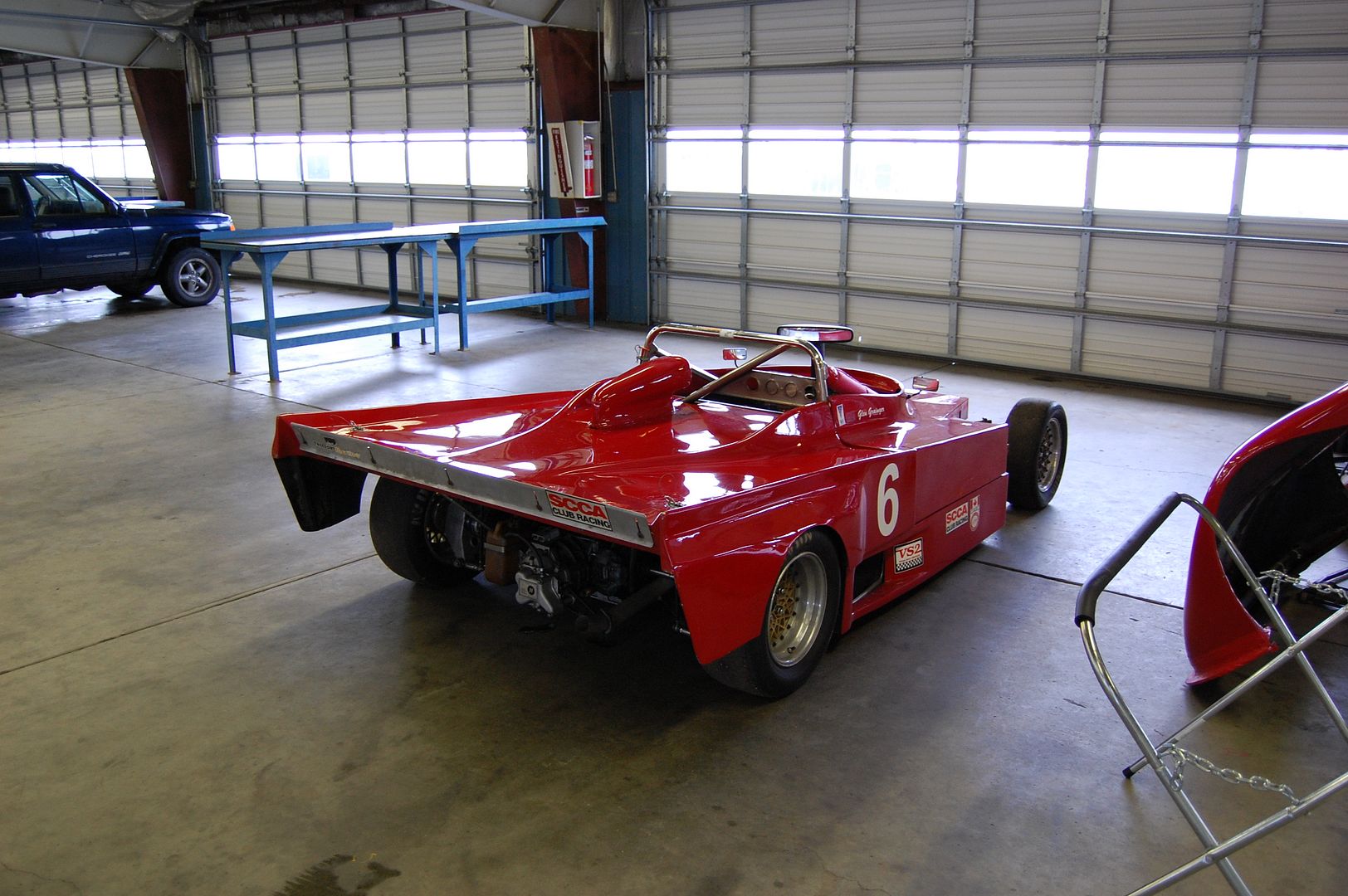 The "Winston Churchill" of sports cars. One of my first cars and the first car I ever drove on a race track (Bridgehampton, in '69). I still like them.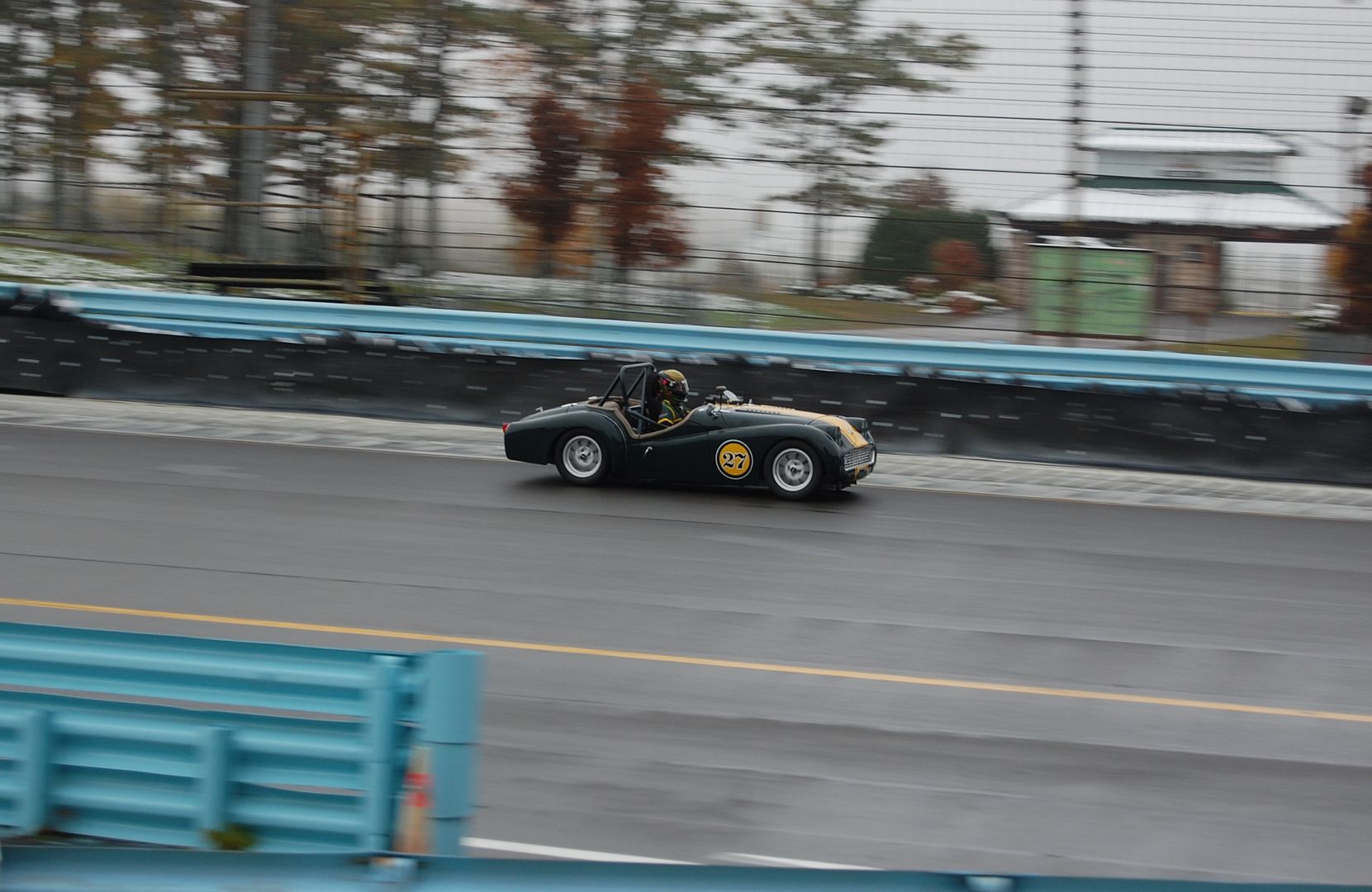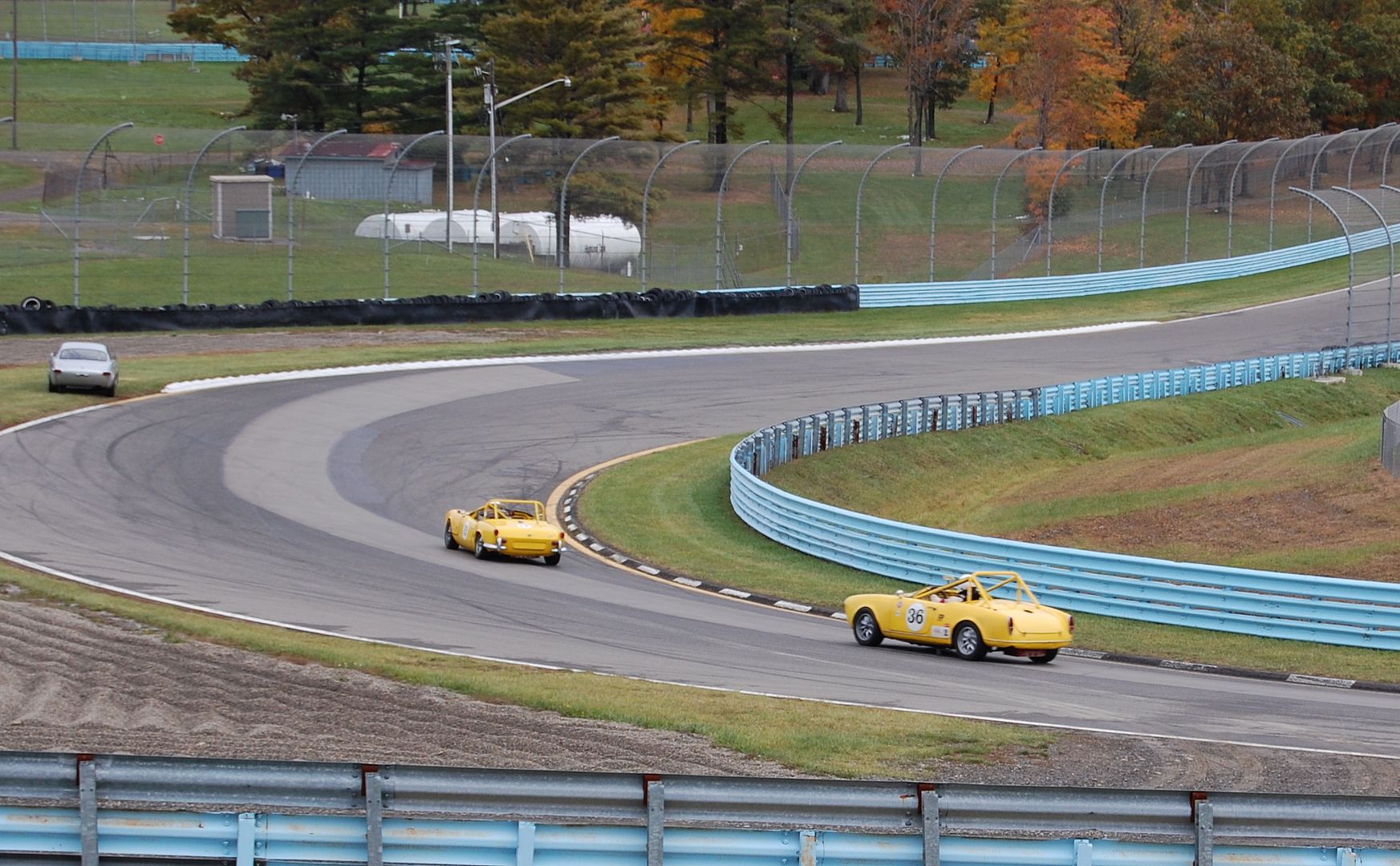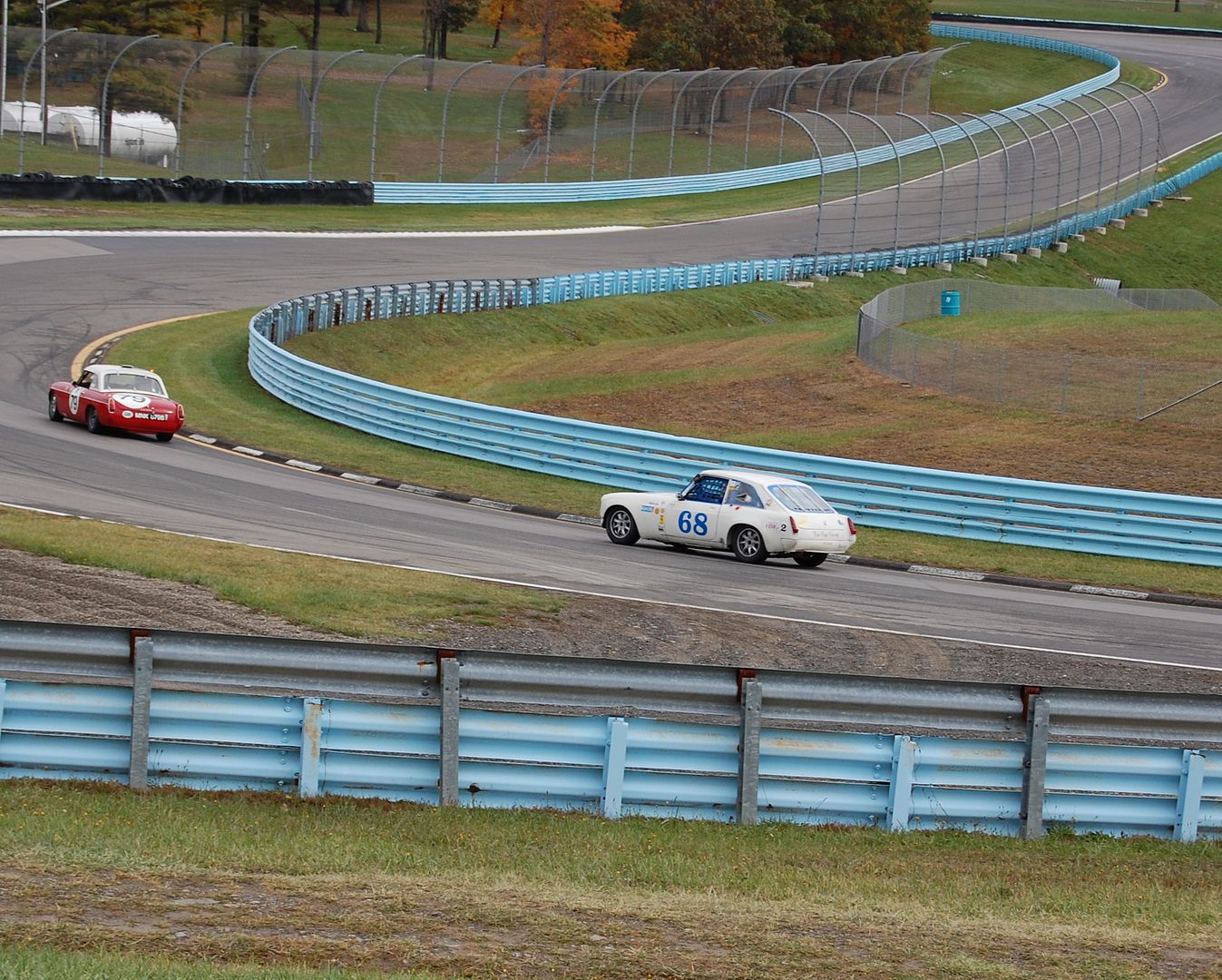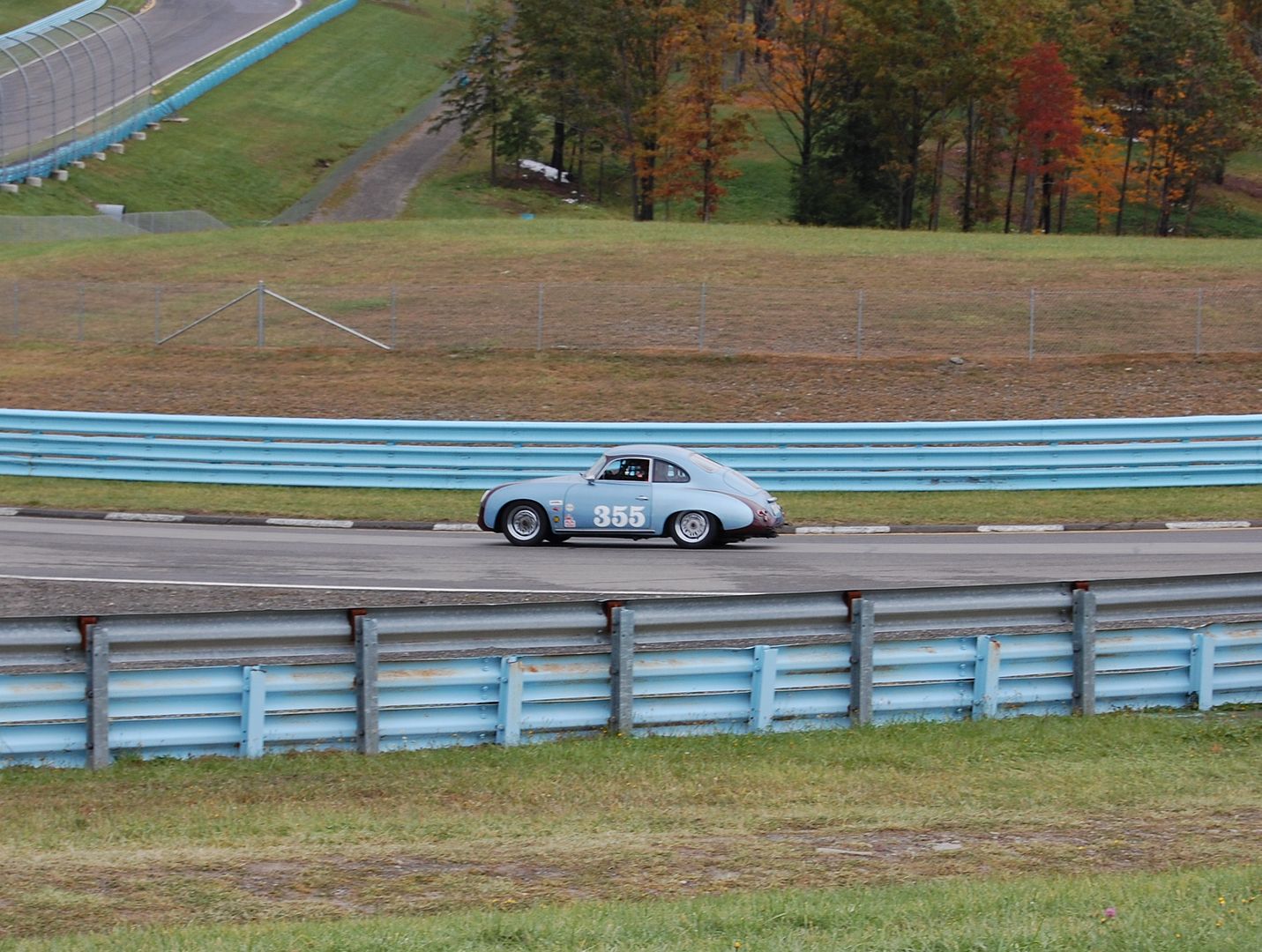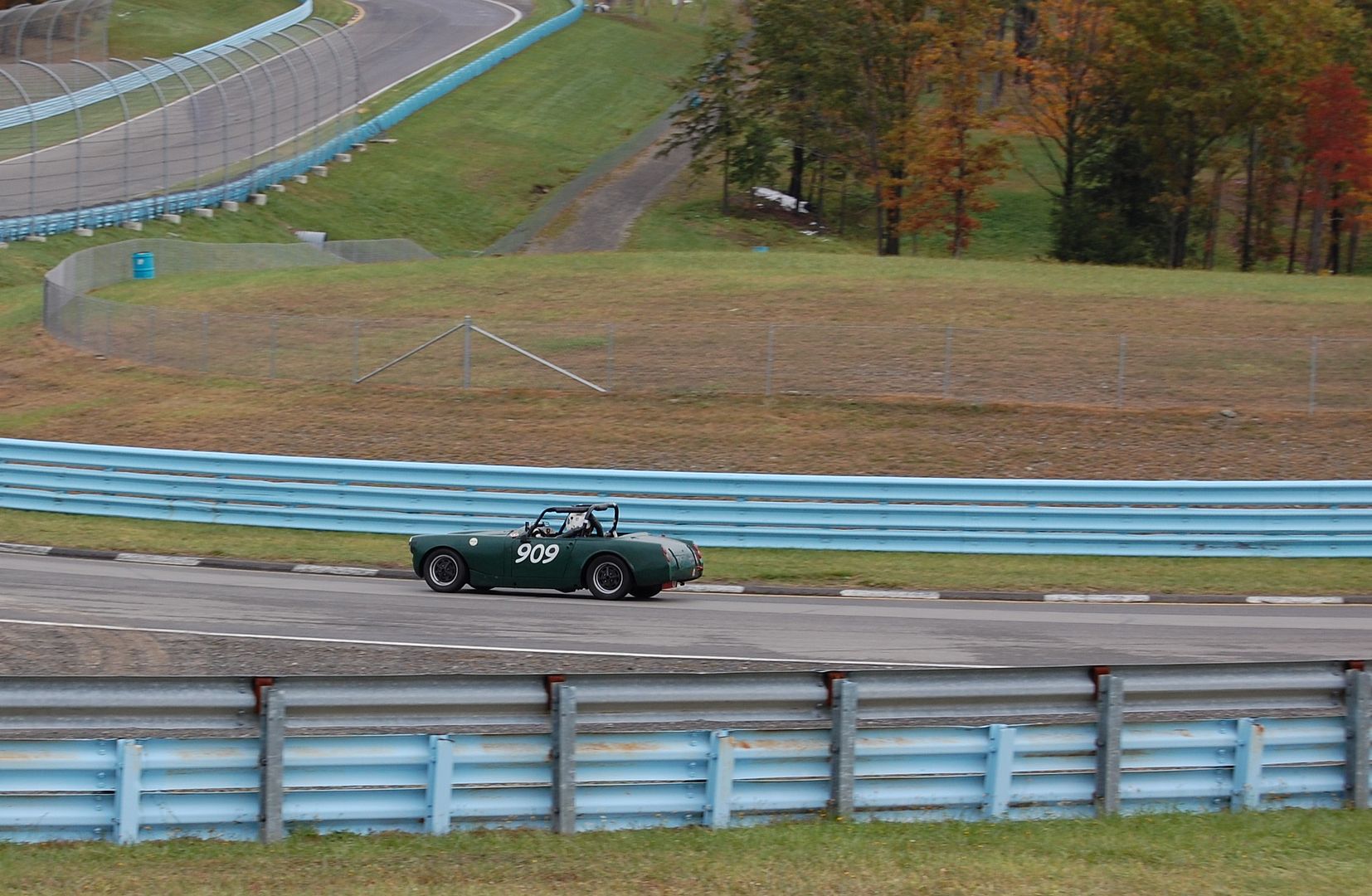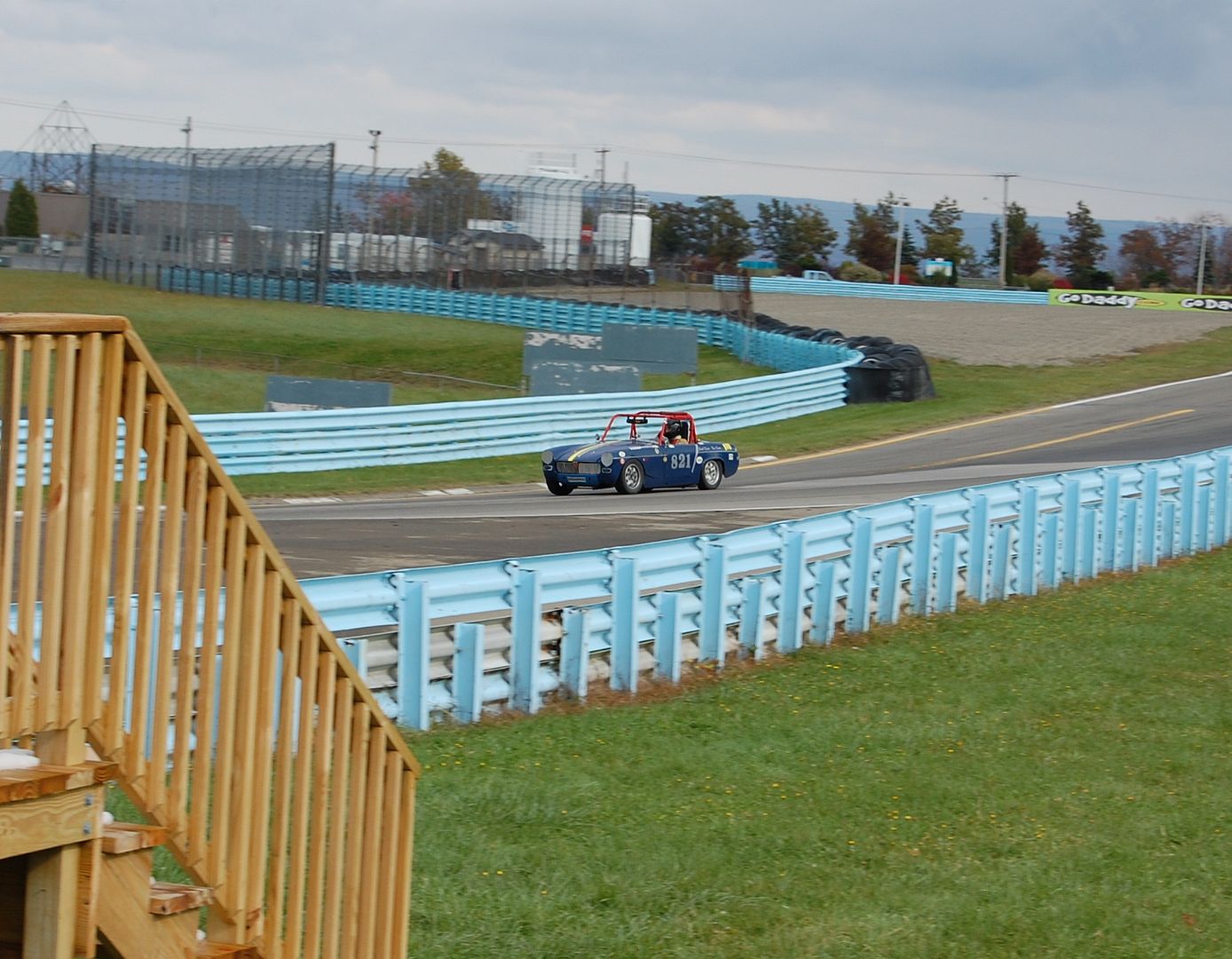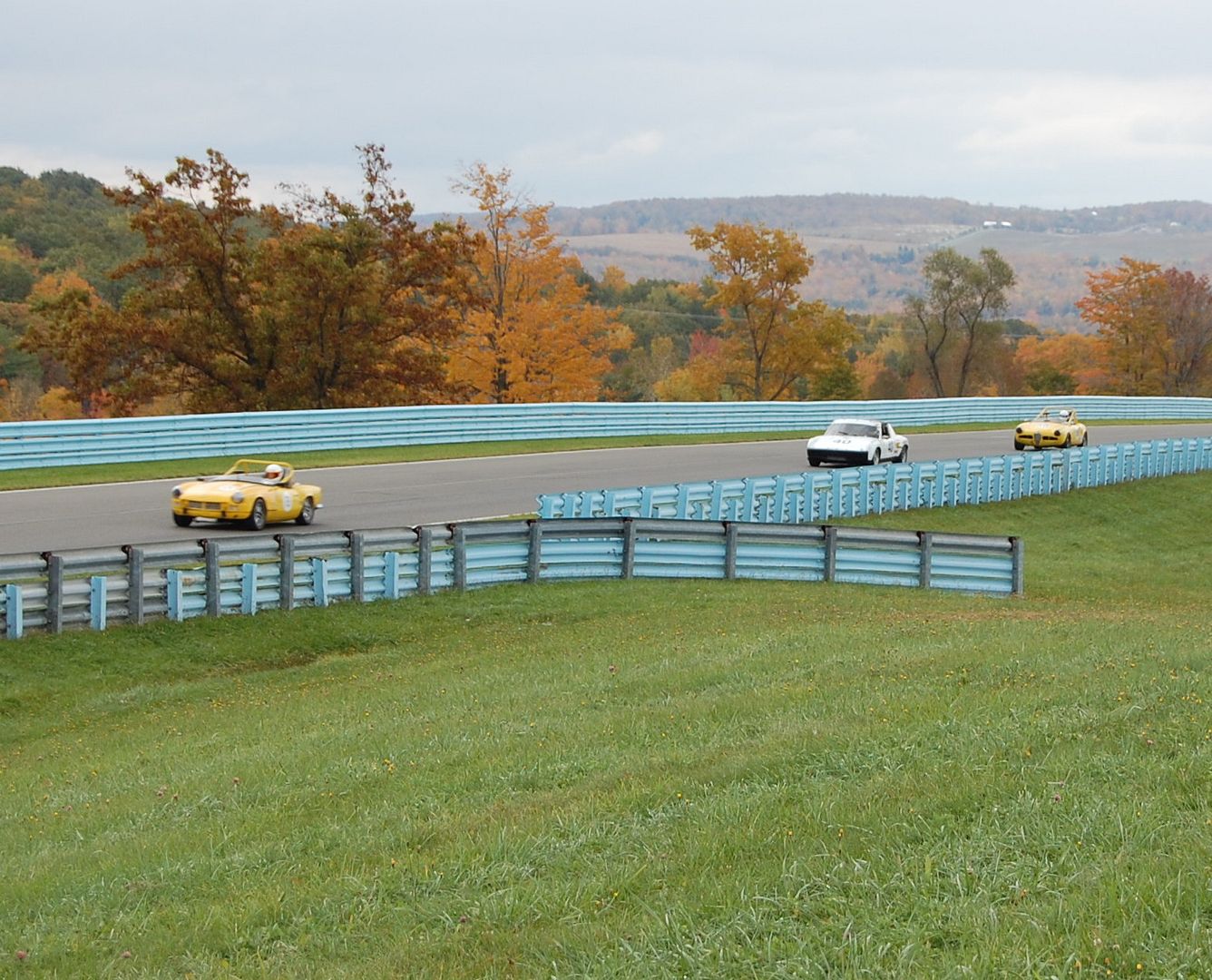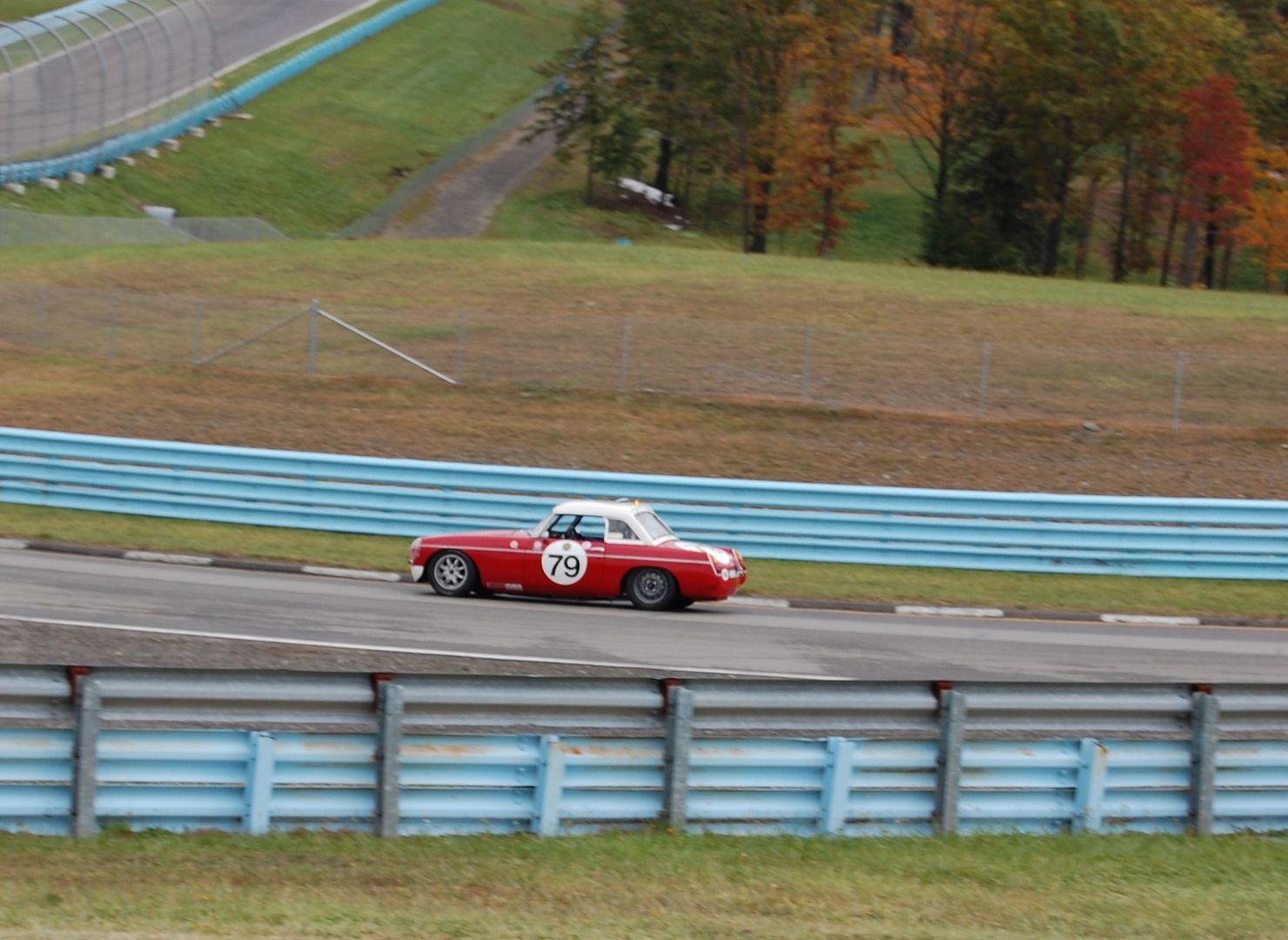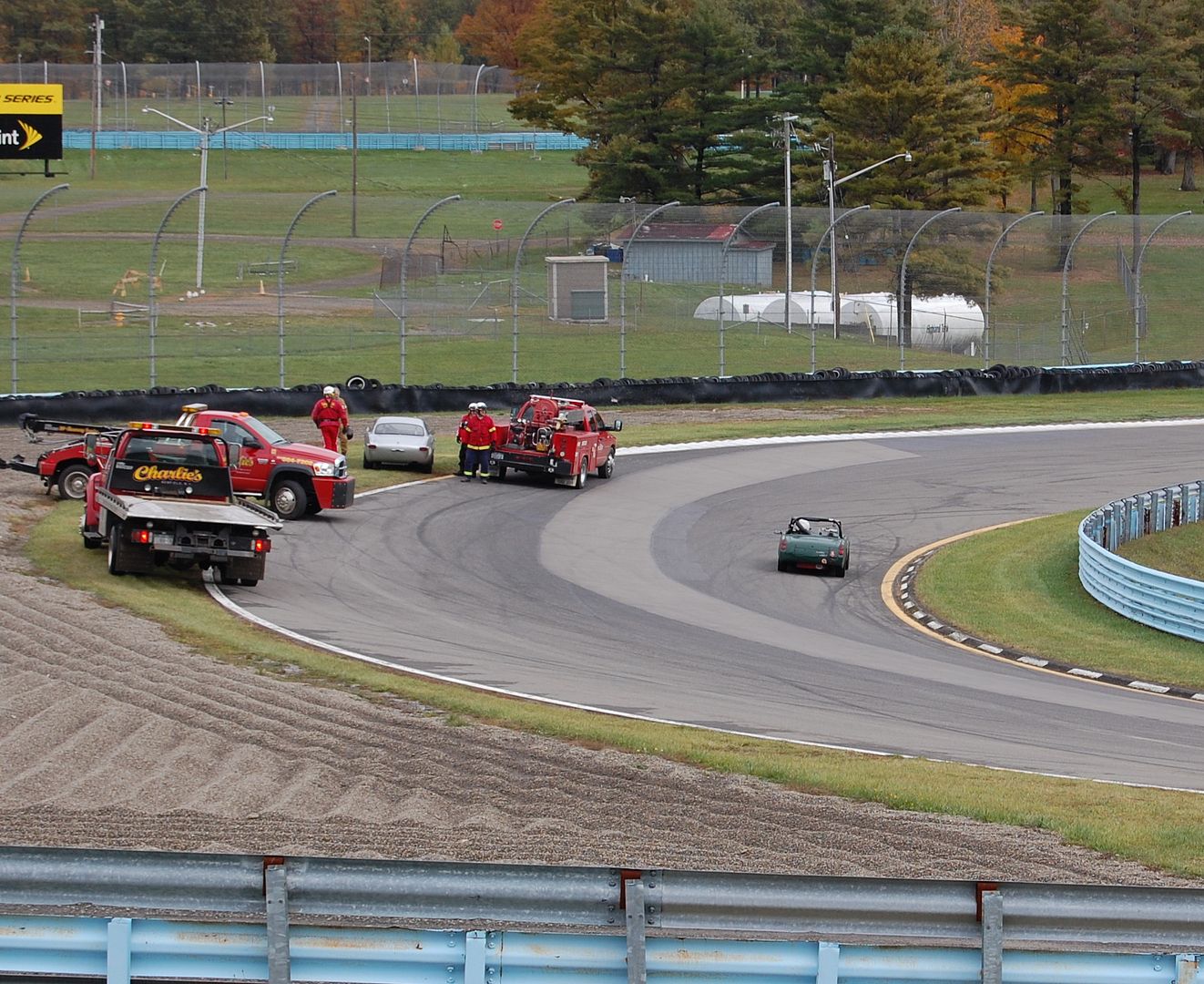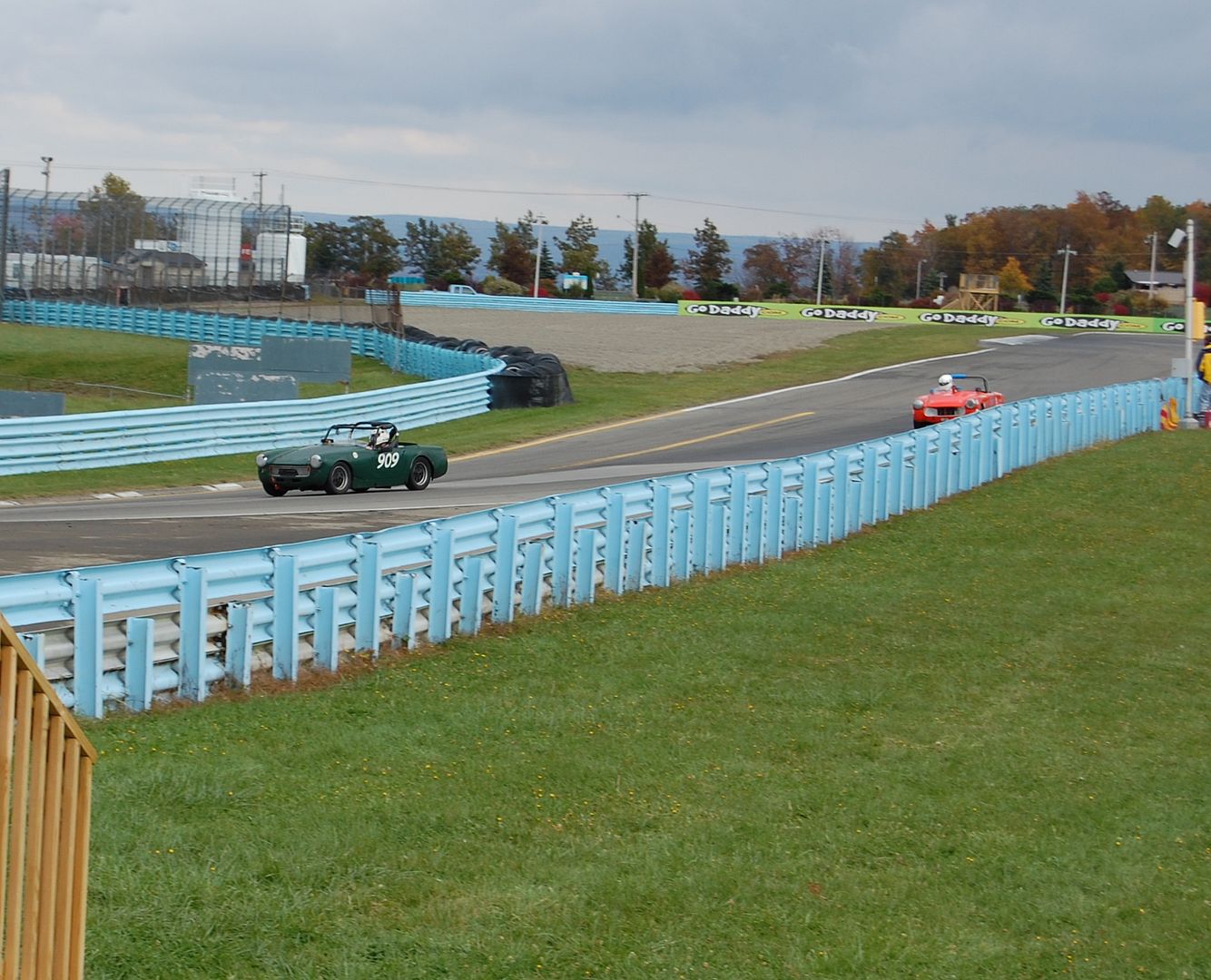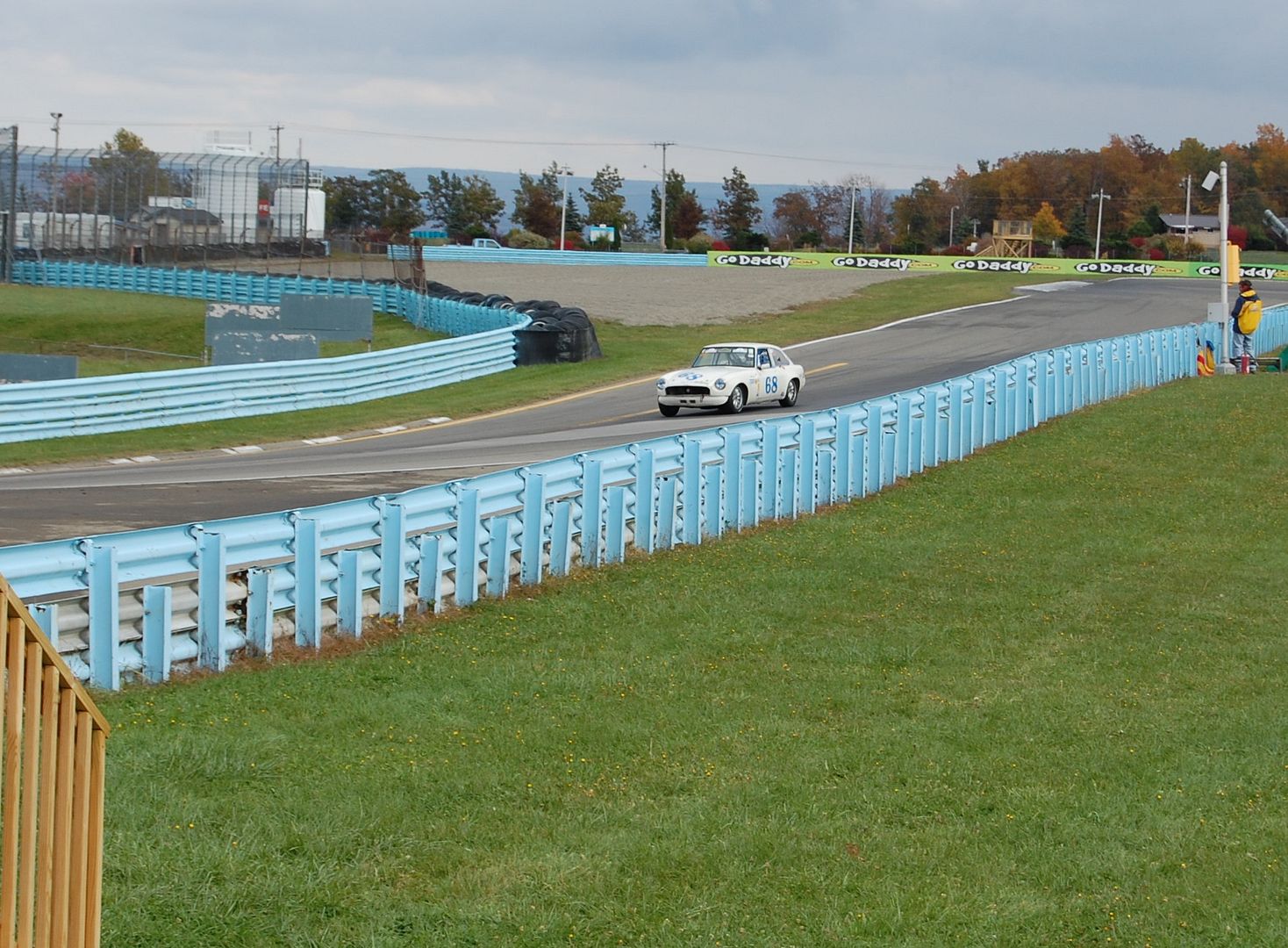 Keen little Lawn Darts.
This Corvette is the very defintion of "drop-dead gorgeous"..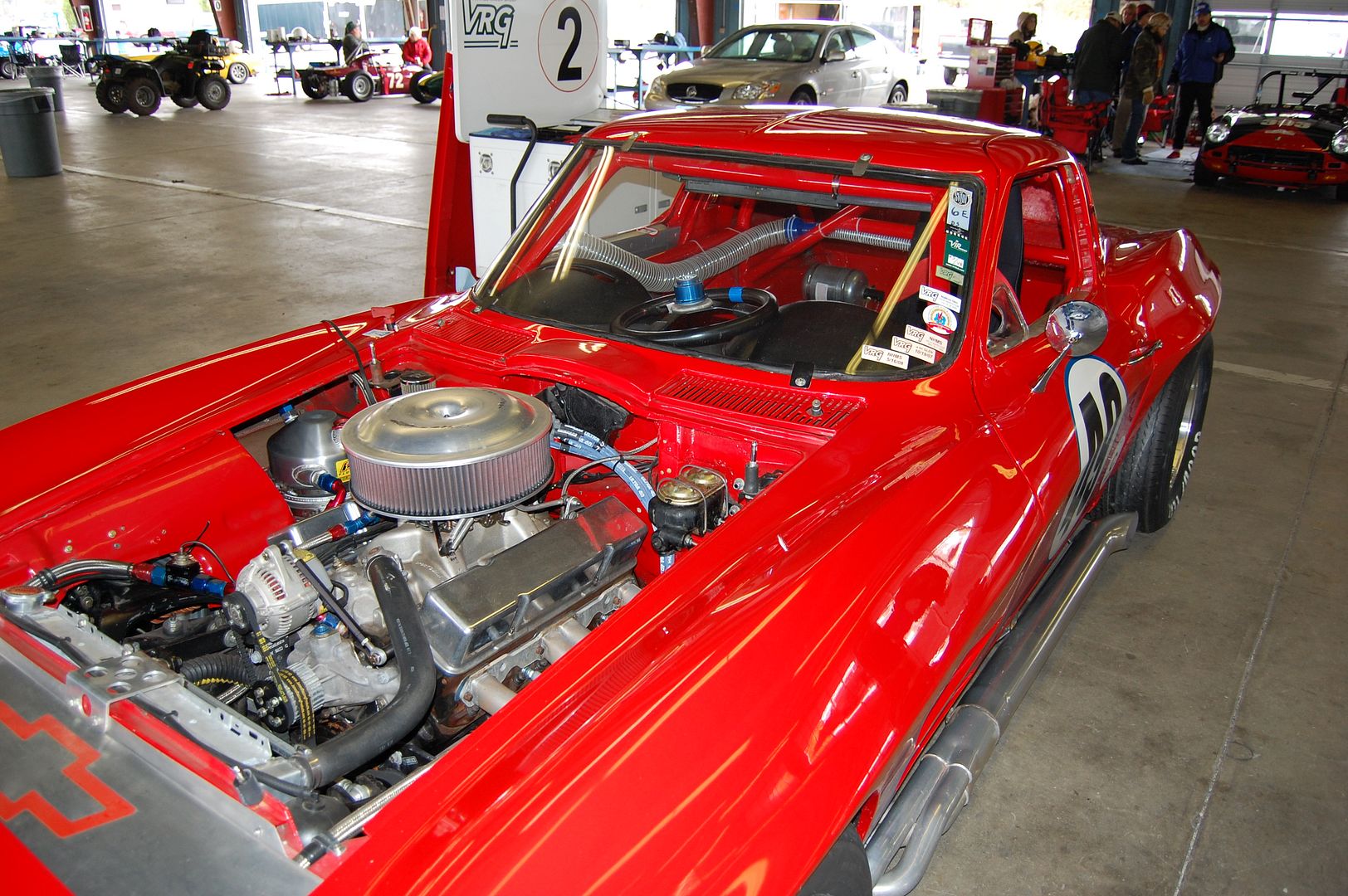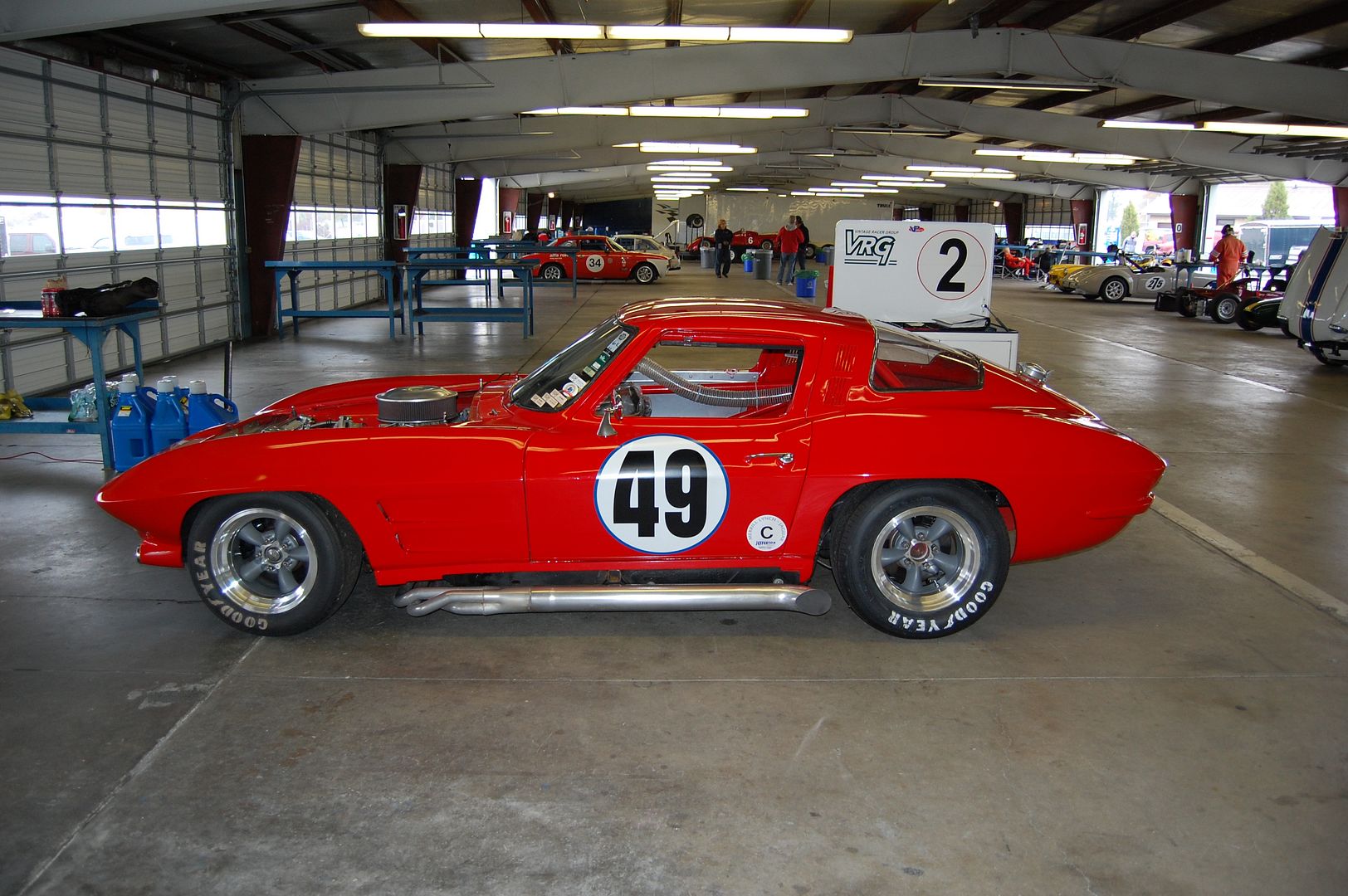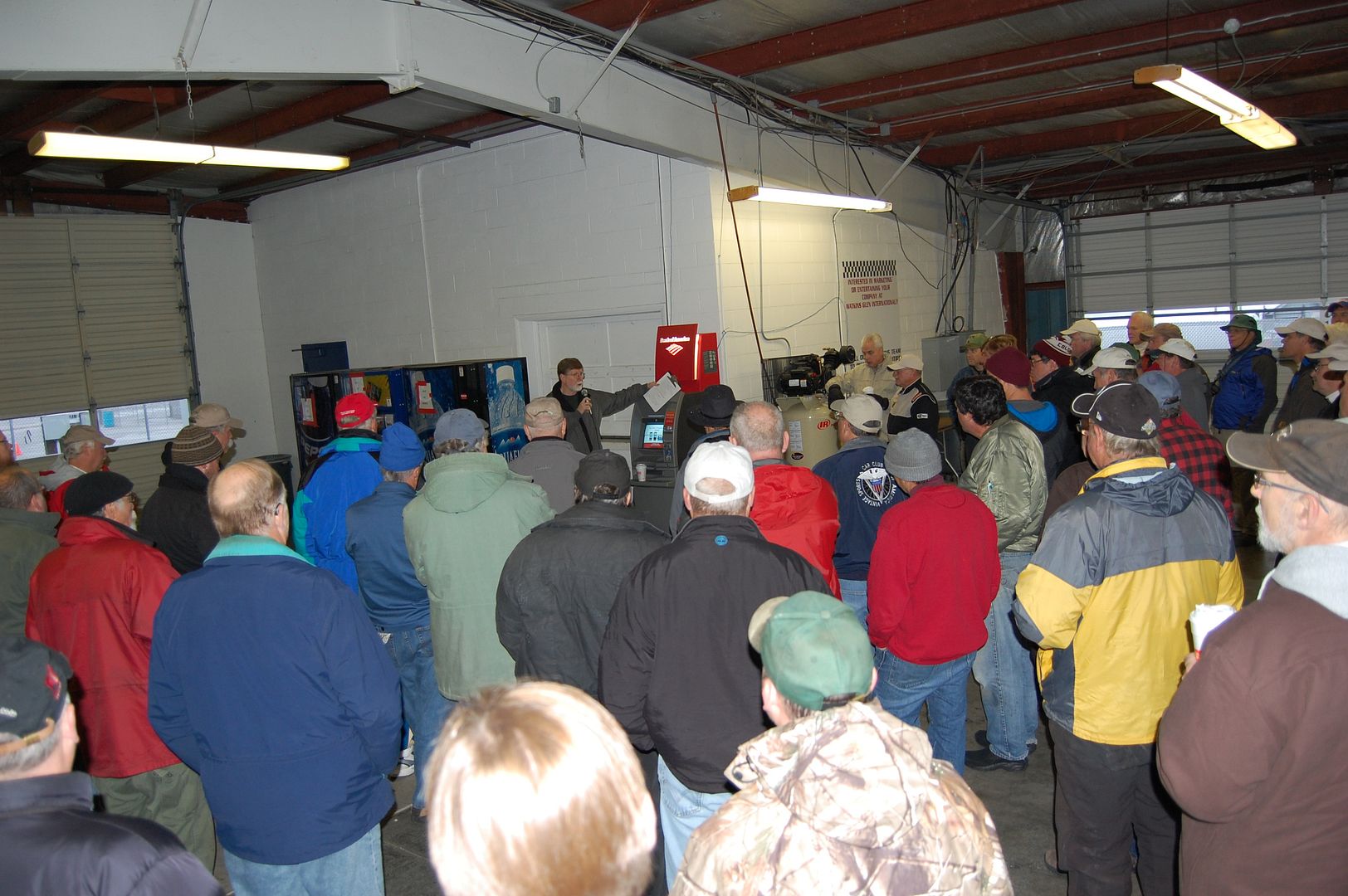 Some non-car photos taken at Watkins Glen on this weekend.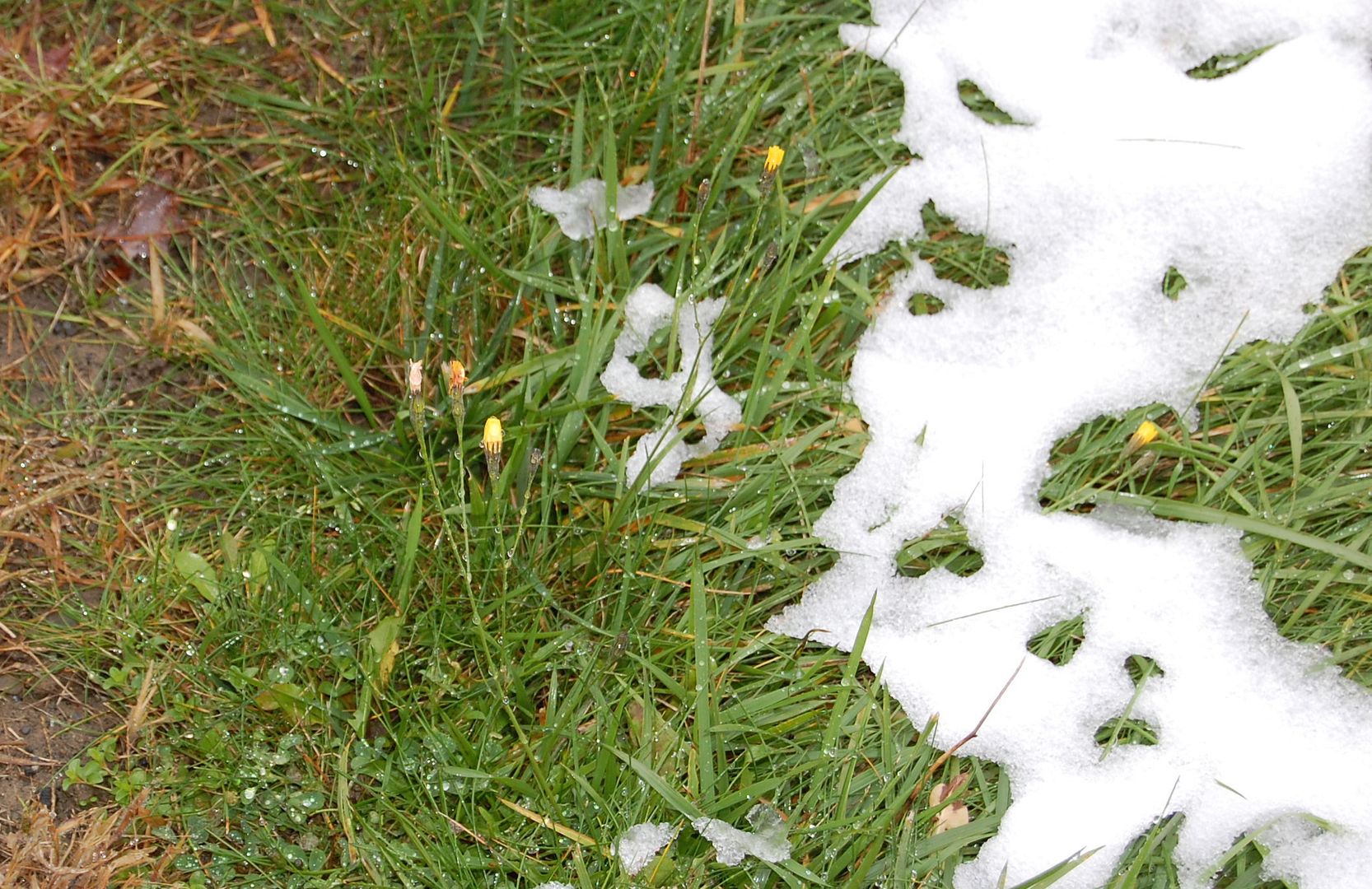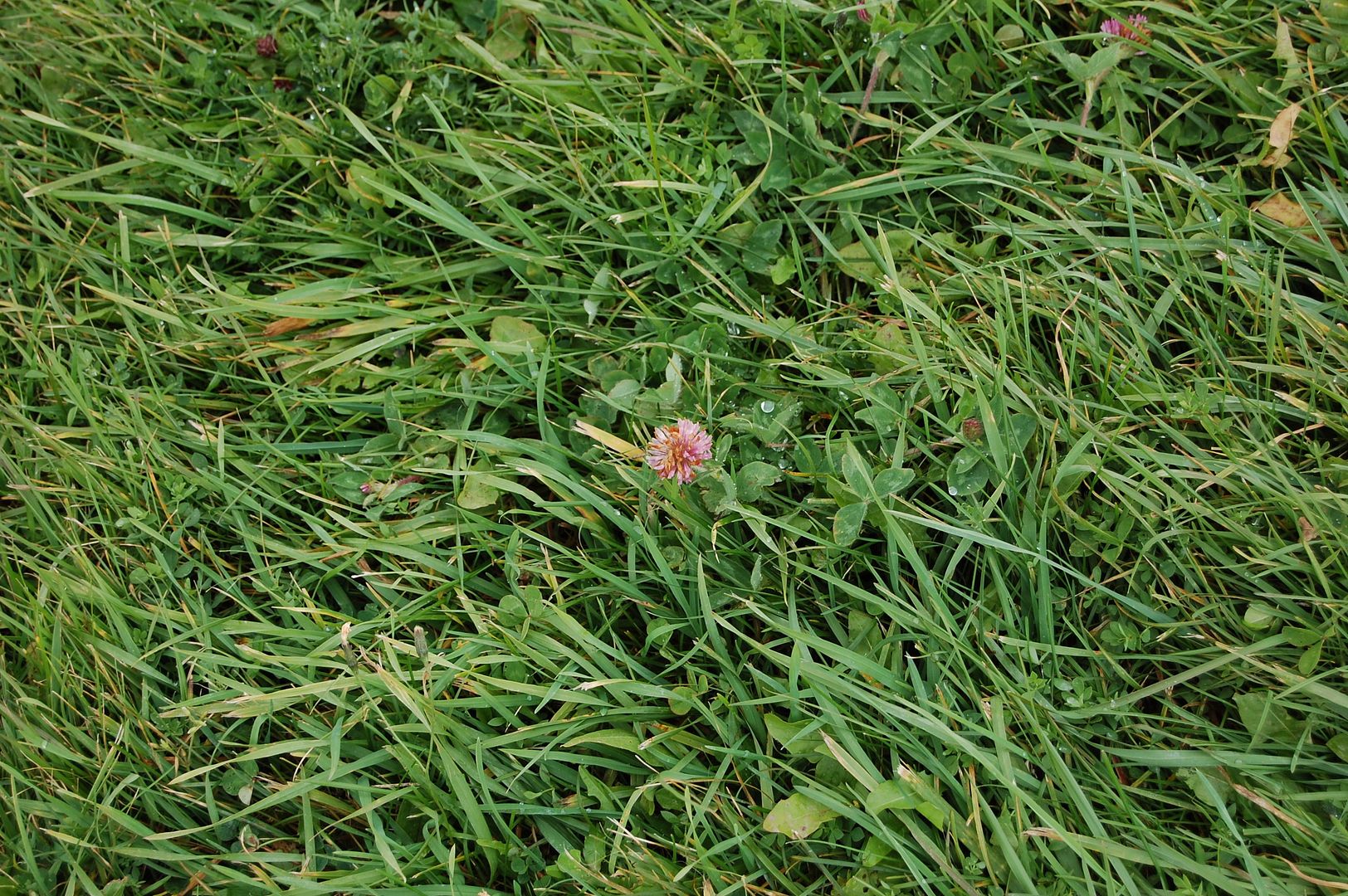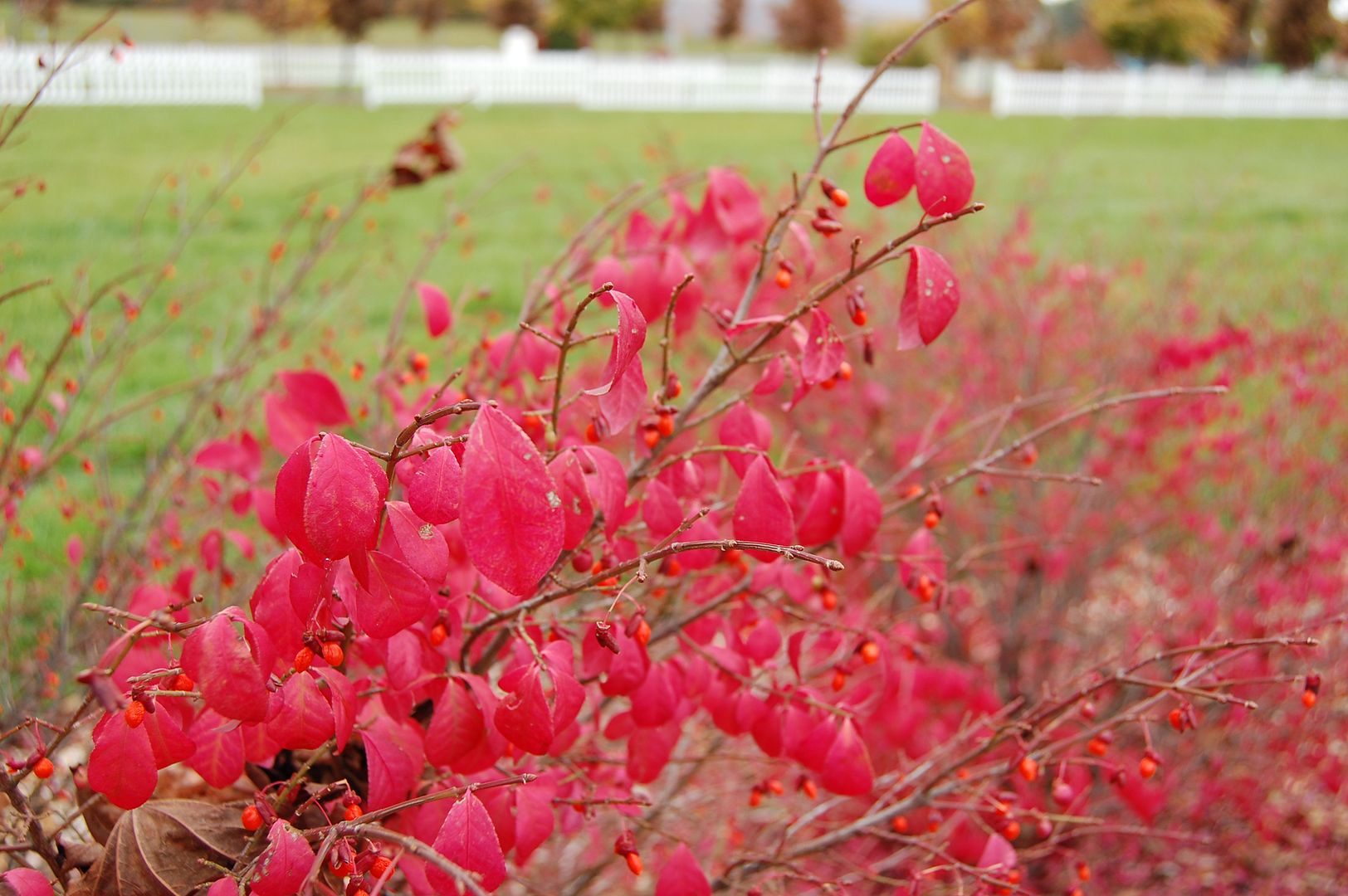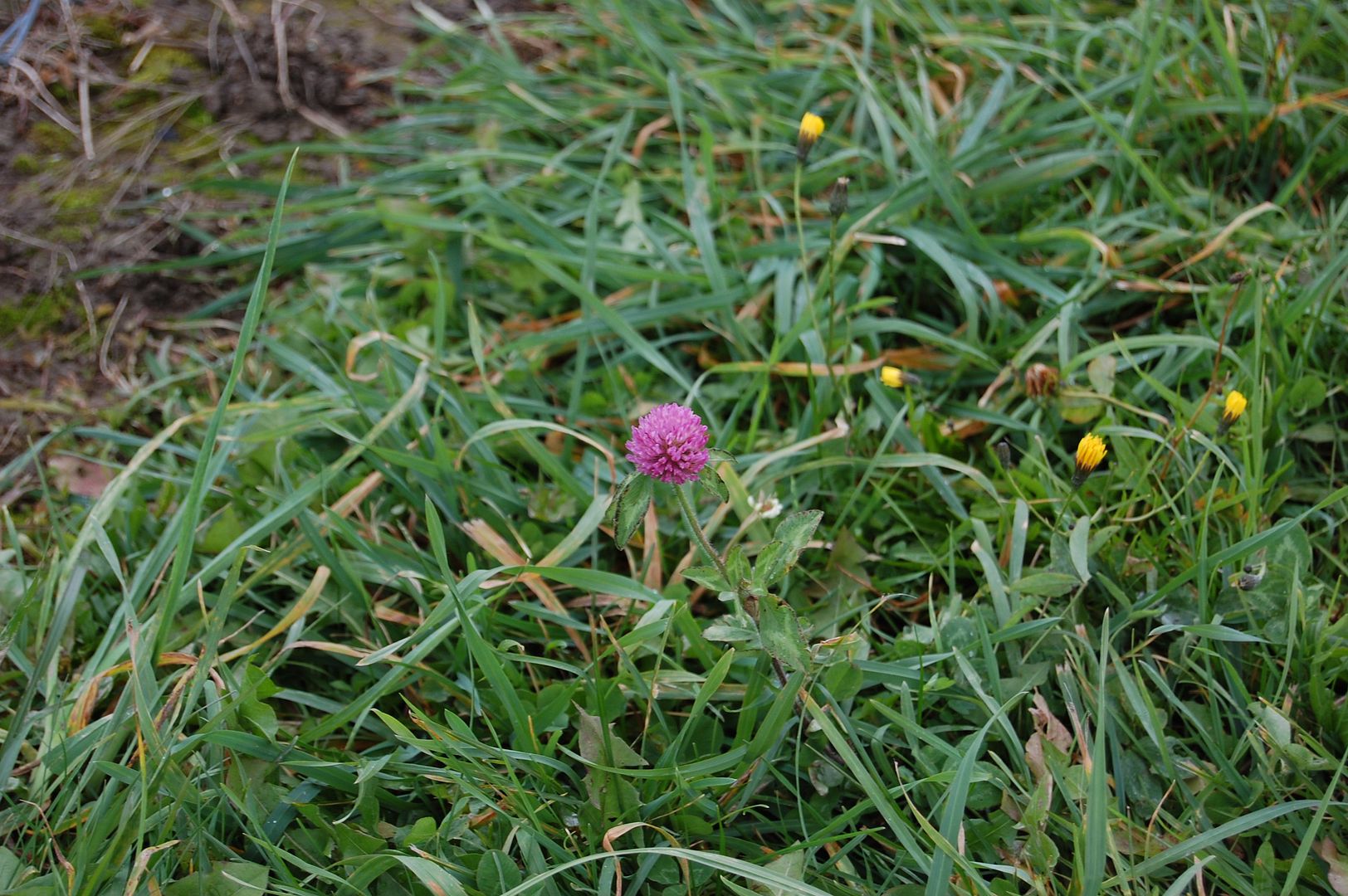 Early Friday morning at the hotel. Seneca Lake is in the background. This is the last run for my Freestar ("Vanna Grey"). A faithfull servant that has towed to over forty events. The day after we got home it was replaced by a white Chevy Express (AKA "Vanna White").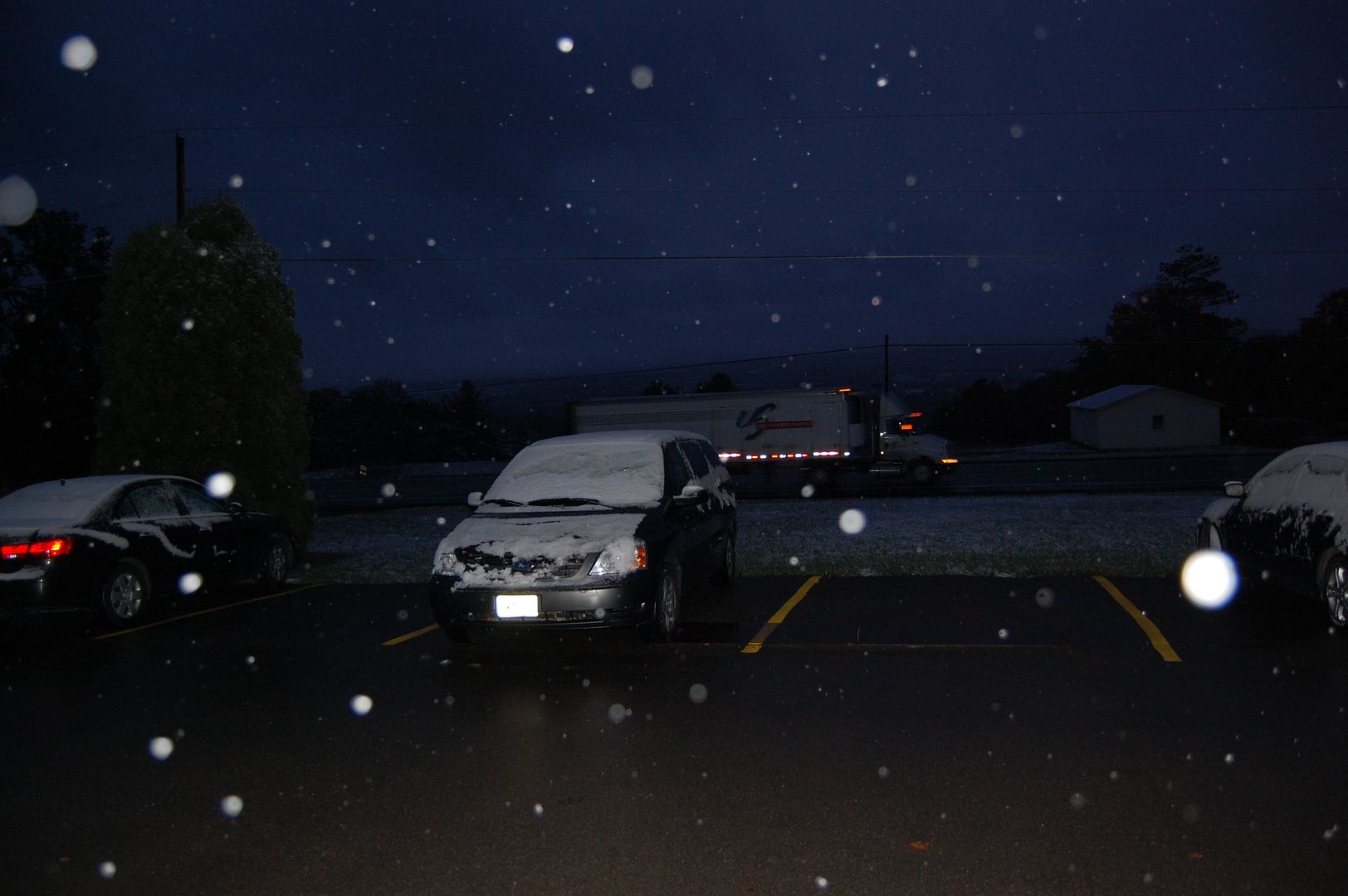 Packing up to leave. I always think of Jackson Browne's ~The Load Out~ song when an event comes to a close.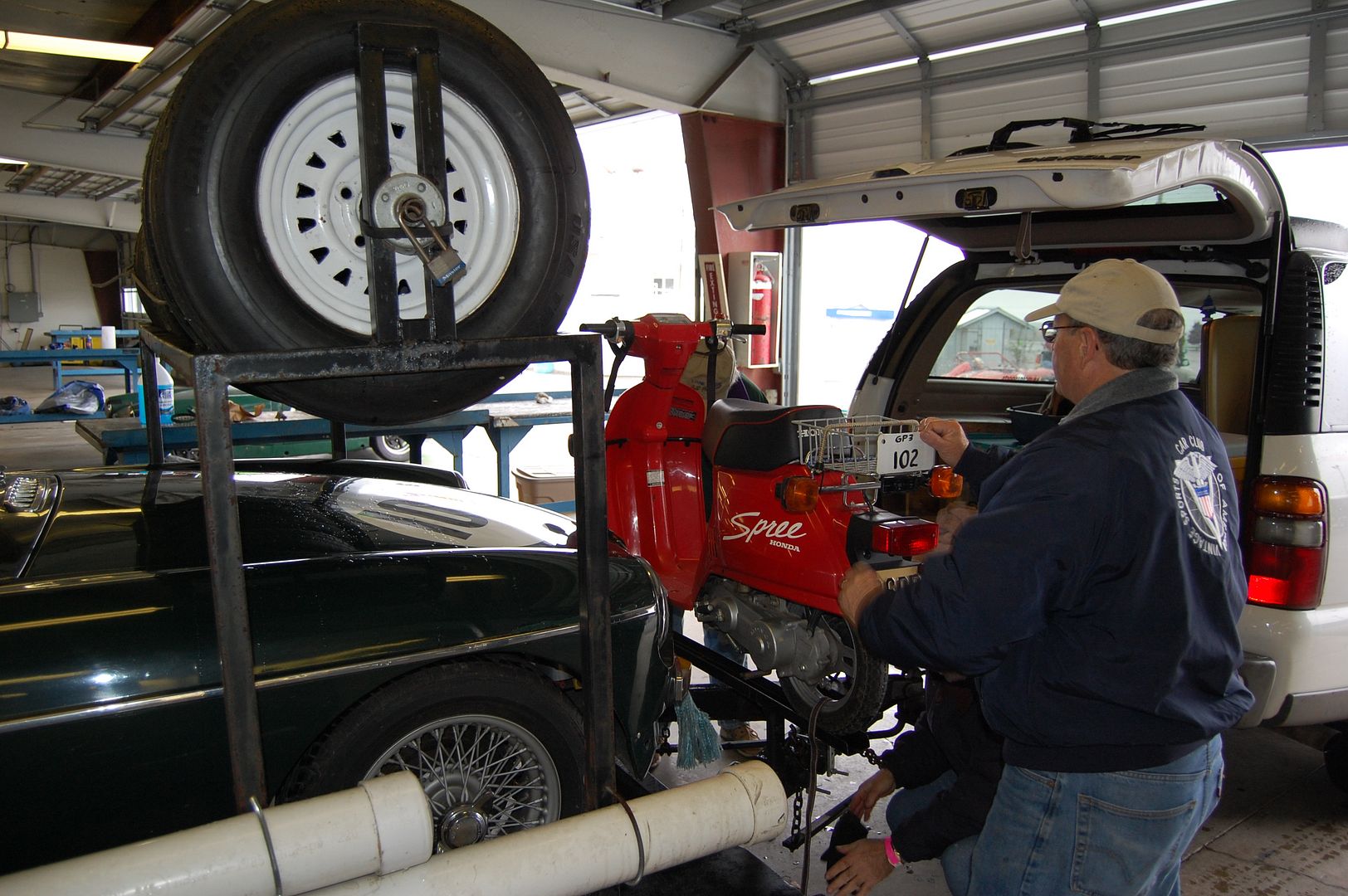 Sanctioning Organization: The Vintage Racer Group (VRG).

All Photos/Videos on this page-Nial and Linda

___________________________________________________________________________________________

Click Here to see my link to other event photos and videos (many are VRG).